14 Sweet and Savory Valentine's Day Recipes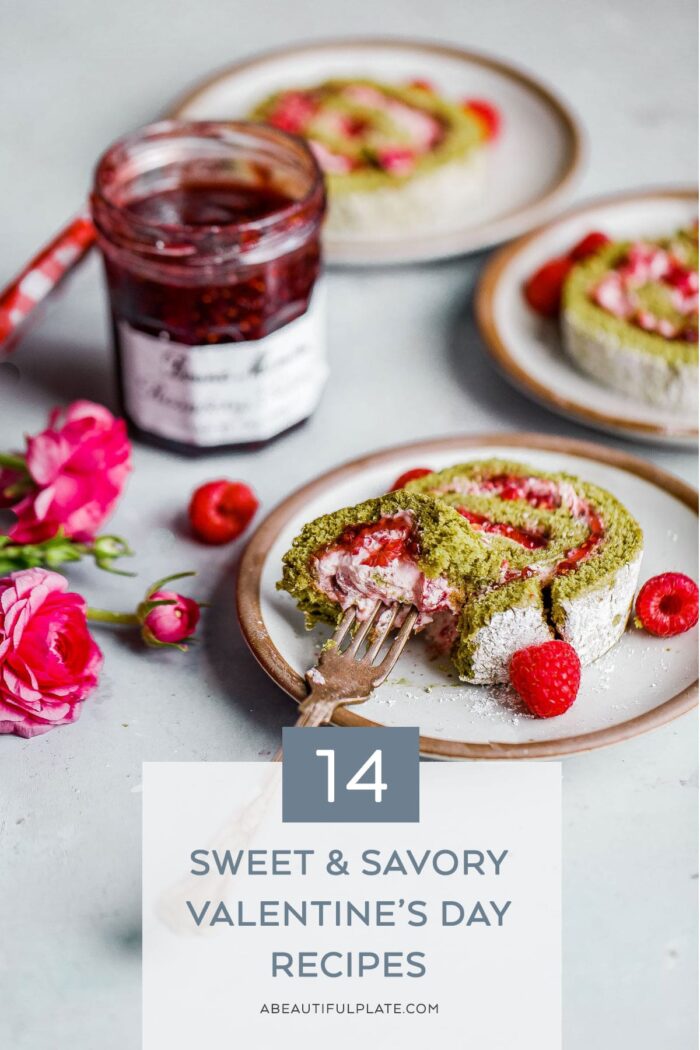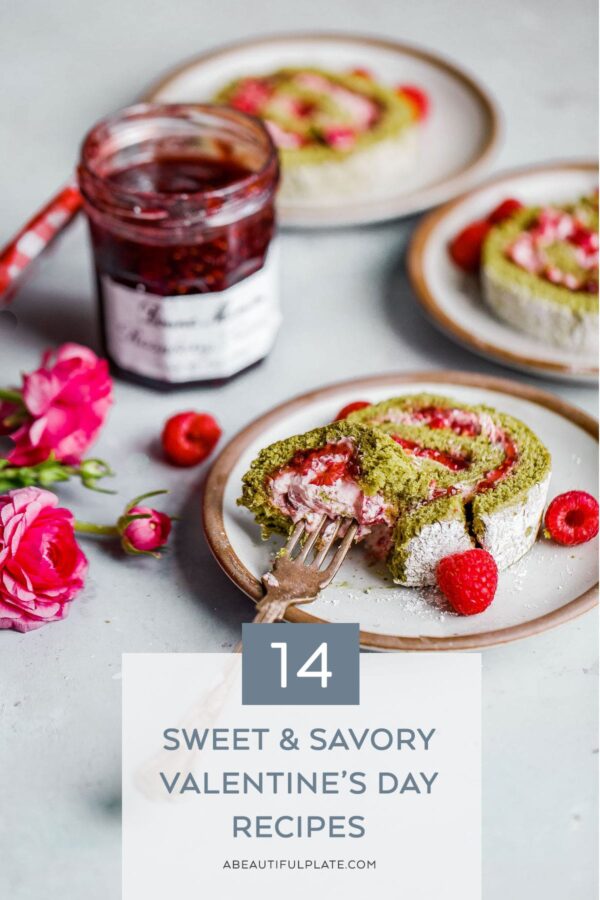 Popping in with a few fun Valentines Day recipes for the weekend! With the craziness of this past year, I can't think of a better excuse to whip up something special.
I've rounded up 14 favorites that might surprise and inspire you: classic pasta recipes, an incredible 30 minute beef bourguignon, better-than-takeout ahi poke, easy treats, as well as showstopper desserts. There's a little something for everyone!
While a few of these recipes require more work and time, most of the dinner recipes can be prepared in less than 45 minutes and nearly all of the desserts can be prepped ahead.
If you're looking for more inspiration, be sure to check out these other main course recipes for additional ideas!
---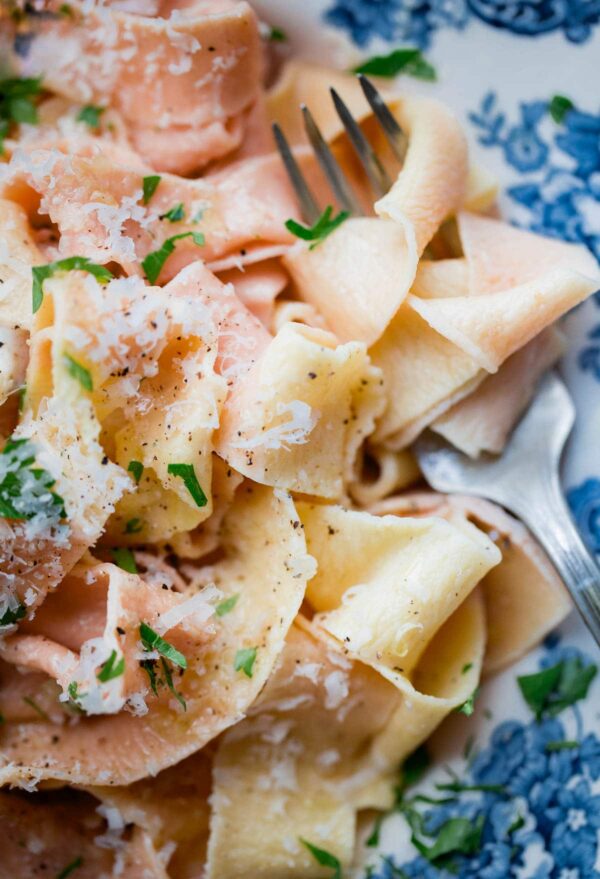 Making pasta from scratch sounds complicated and time-consuming, but whenever I spend the extra effort to do so, I never regret it. Homemade pasta is far simpler to make than you might realize, and this pasta recipe walks you through each step of the process. The texture and flavor is unparalleled!
Reader Review: "I made this without a pasta roller and it still came out great!" – Meryl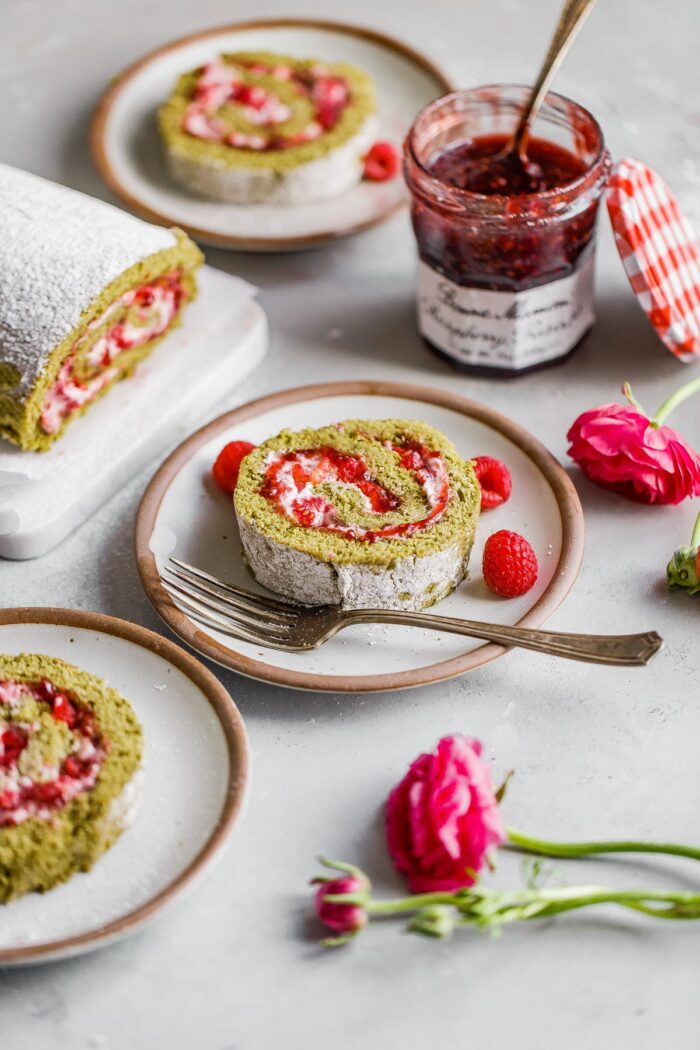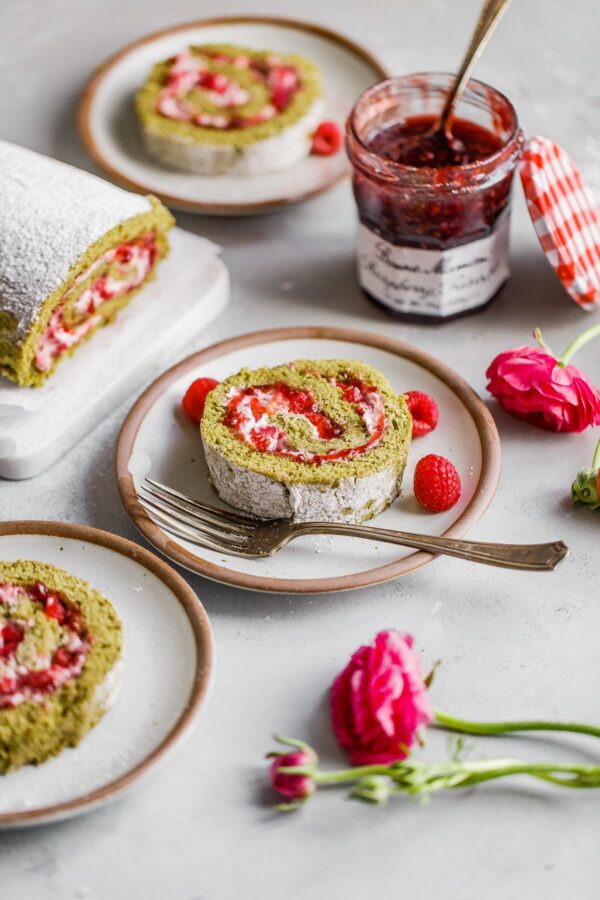 I love a classic sponge roll cake and this raspberry matcha version is extra special. If you're looking for something more traditional, try this reader-favorite Raspberry Roll Cake.
Reader Review: "The cake was absolutely delicious, the steps were clear and easy to follow." – Fa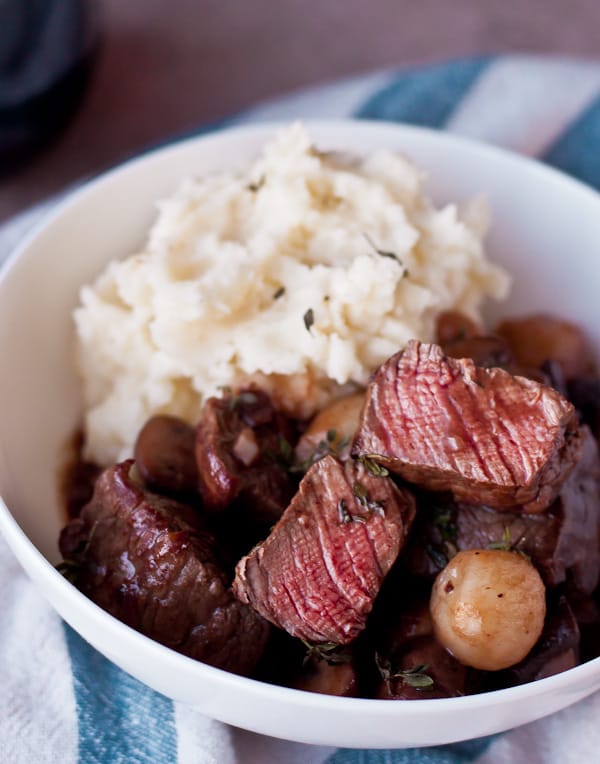 Despite the short cook time, this 30 Minute Beef Bourguignon has all the flavor and depth of a traditional beef bourguignon that we all know and love. Serve with creamy Yukon Gold mashed potatoes and, perhaps, my favorite green beans almondine. Now that's a Valentine's Day dinner to remember!
Reader Review: "What a godsend to stumble onto this recipe! It was perfect and everyone went crazy over it, cleaning out the pot with hunks of baguette." – Kim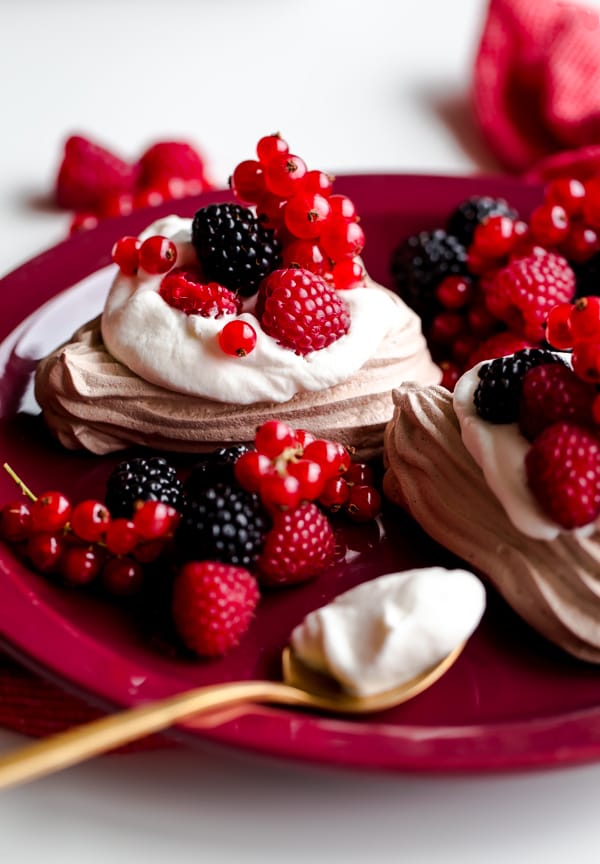 Quite possibly one of the cutest desserts to ever grace my kitchen, these chocolate heart meringue cups could not be more special for Valentine's Day! They require some piping skill, but once prepared are filled sweetened whipped cream and fresh berries. Bound to impress!
Reader Review: "These meringue hearts are SO beautiful!" – Thalia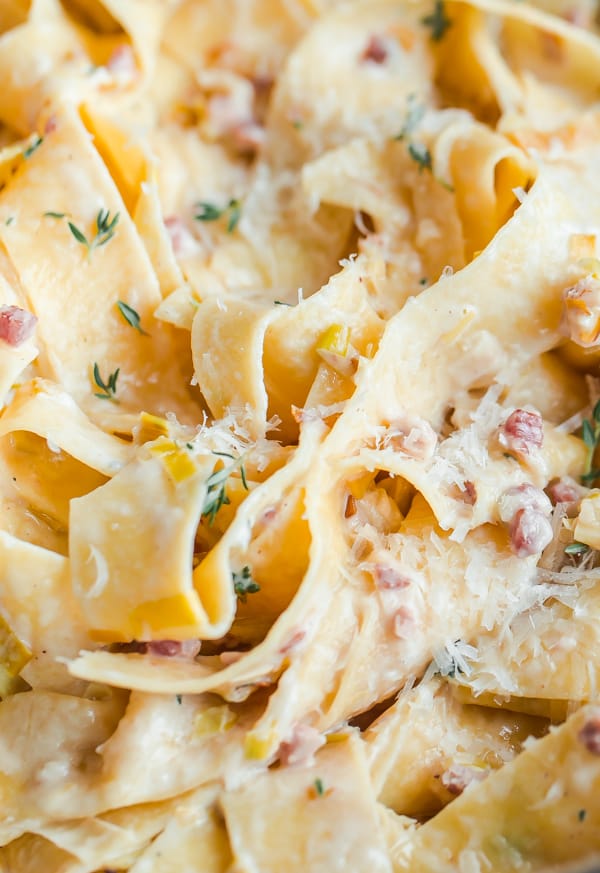 This creamy leek and pancetta pappardelle pasta recipe is a long-time reader favorite with over 45 five-star reviews and counting! The recipe is scaled down (generously, seconds are inevitable!), making it a great choice for an easy Valentine's Day dinner.
Reader Review: "Made this tonight; my husband likes to tease me about my cooking but he was gobbling it up before I could even get it on his plate! This recipe is a keeper!" – Jo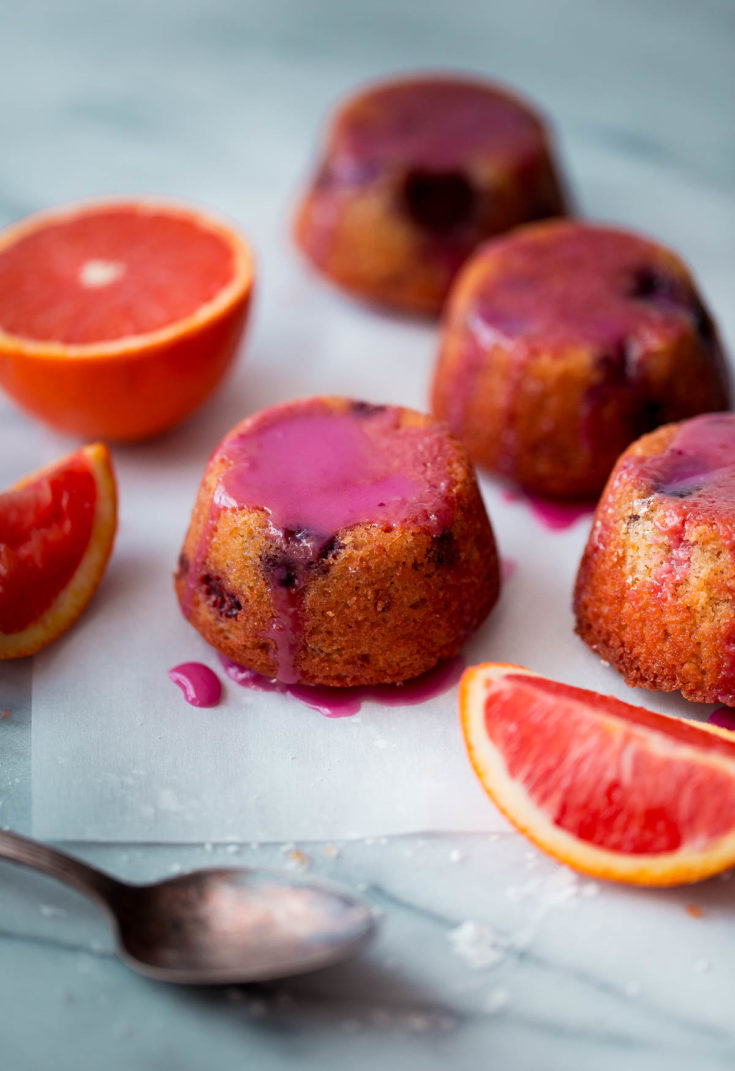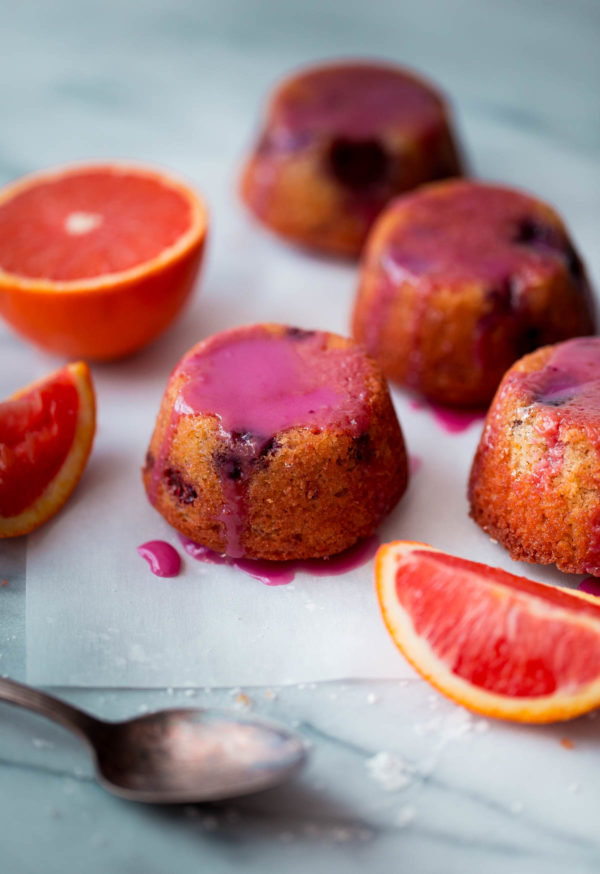 This small batch of almond raspberry cakes makes just four little muffin-sized cakes! They are topped with a zesty citrus glaze, and taste great any time of day. If you're looking for a low maintenance dessert, this is a great choice.
Reader Review: "Gorgeous little cakes! Love that it is a small batch!" – Claudia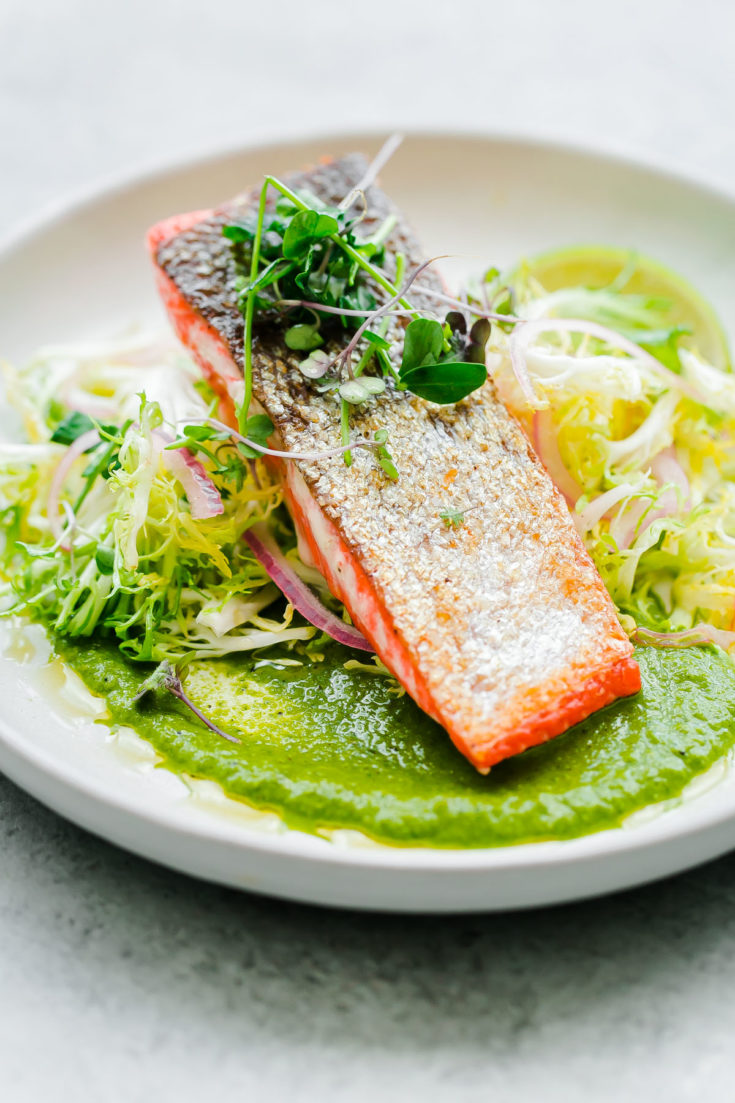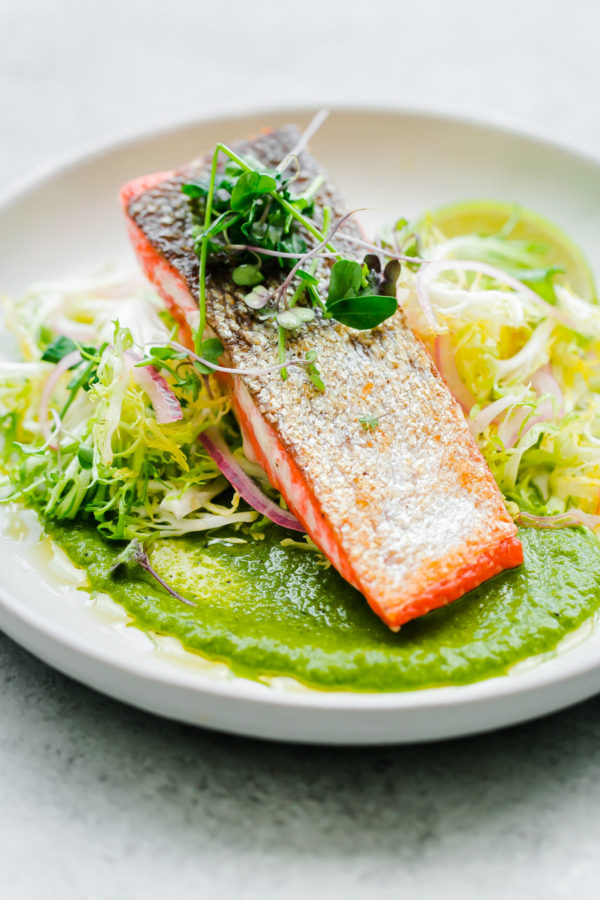 This seared salmon with Chile adobo sauce is elegant, far easier to make than it looks, and packed with flavor. A definite showstopper of a dinner that can be prepared in less than 45 minutes. You'll want to serve that Chile adobe sauce with everything.
Reader Review: "OMG. This was amazing. Great recipe! Thanks!" – Ruthie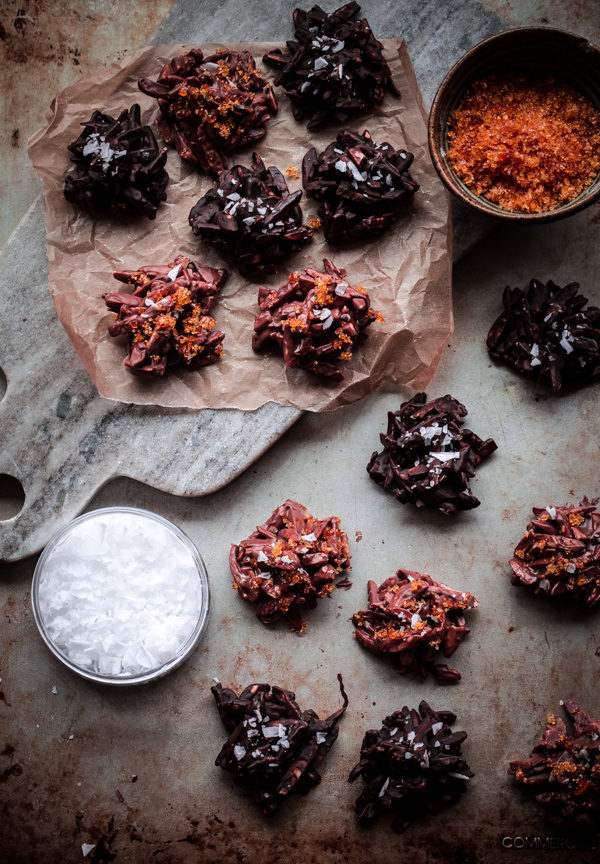 Can you melt chocolate? Toast slivered almonds? If so, these almond clusters are 15 minutes out of reach! A surprisingly delicious, easy chocolate treat to wrap up in a box or snack on after dinner. If you're not feeling the homemade caramel sugar sprinkle, simply top them with a flaky sea salt, such as Maldon.
Reader Review: "I may never use regular sprinkles again." – Joanne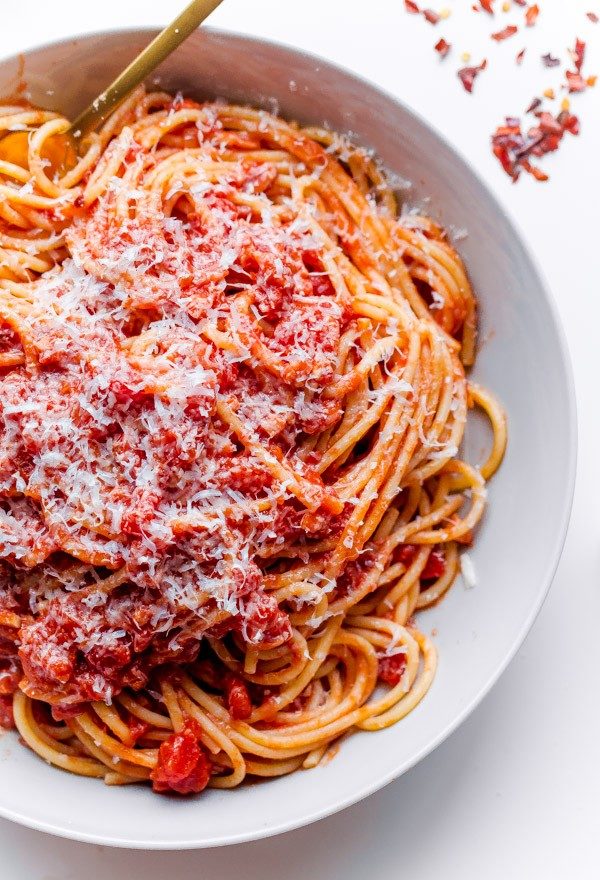 Cozy, delicious, a little spicy, and classic. This spaghetti amatriciana, which comes together so quickly, is based on a family recipe and a guaranteed hit.
Reader Review: "Thank you for this recipe! I made this for my husband and he said it was even better than the version that our favorite Italian restaurant makes (which is super amazing!)" – Maddy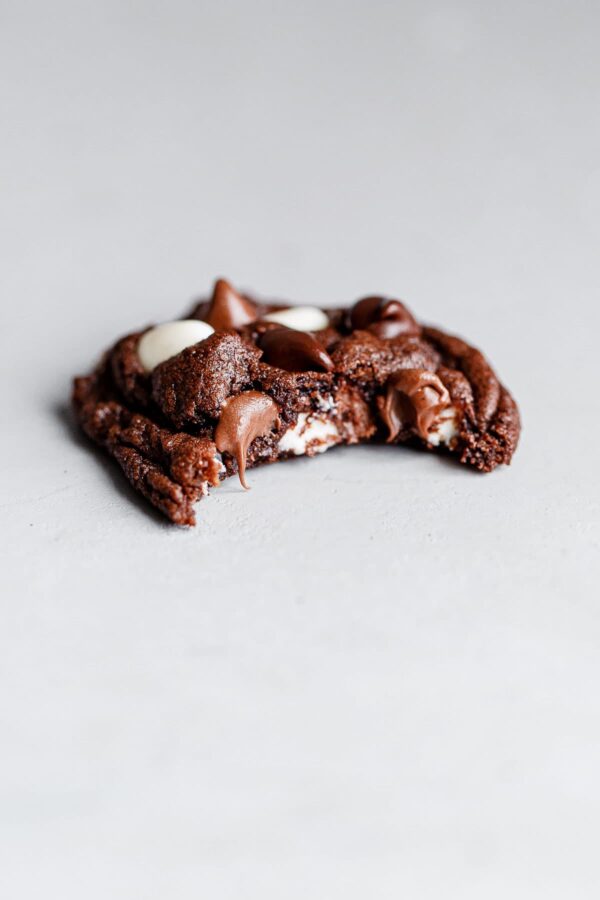 If you're a chocolate fan, you will love this chewy and crisp (on the edges!) cookies made with a combination of dark, chocolate, and white chocolate chips.
Reader Review: "Best. Cookies. EVER! I'm so happy I found this recipe" – Molly
Made with just two ingredients (heavy cream and semisweet chocolate chips), this easy chocolate mousse takes almost no effort at all to make, and can be prepped ahead. Just remember to set aside about an hour for chilling! If looking to make it even easier, feel free to substitute the toasted homemade meringue topping with simple berries, sliced almonds, and whipped cream. Delish!
Reader Review: "I love this next-level mousse with the meringue topping. Looks so delicious!!" – Cindy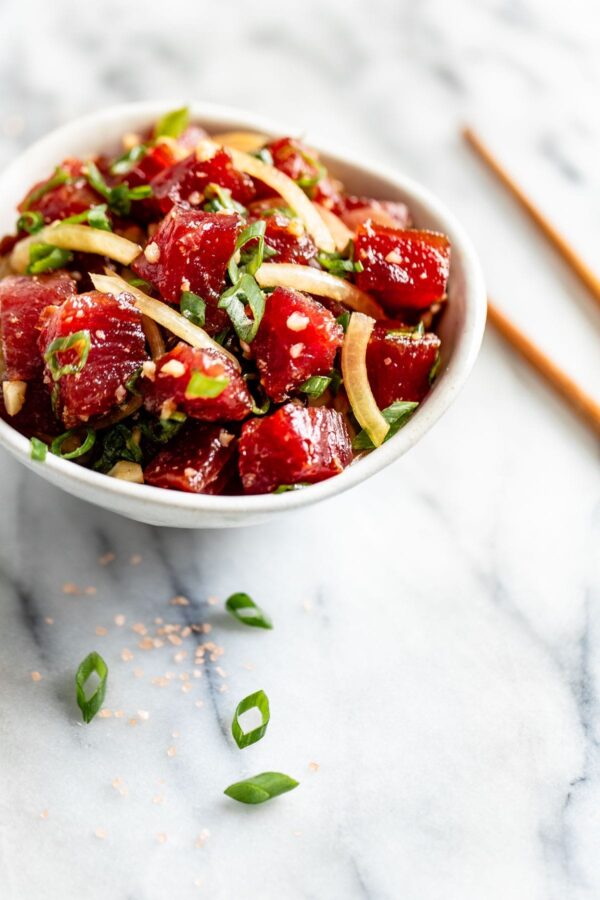 Not the most traditional of Valentine's Day meals, but probably one of the easiest and most tasty! This is particularly satisfying to those of us who love raw fish and miss restaurant life. Tastes better than any take-out too!
Reader Review: "This was absolutely delicious – just like I remember it in Hawaii!"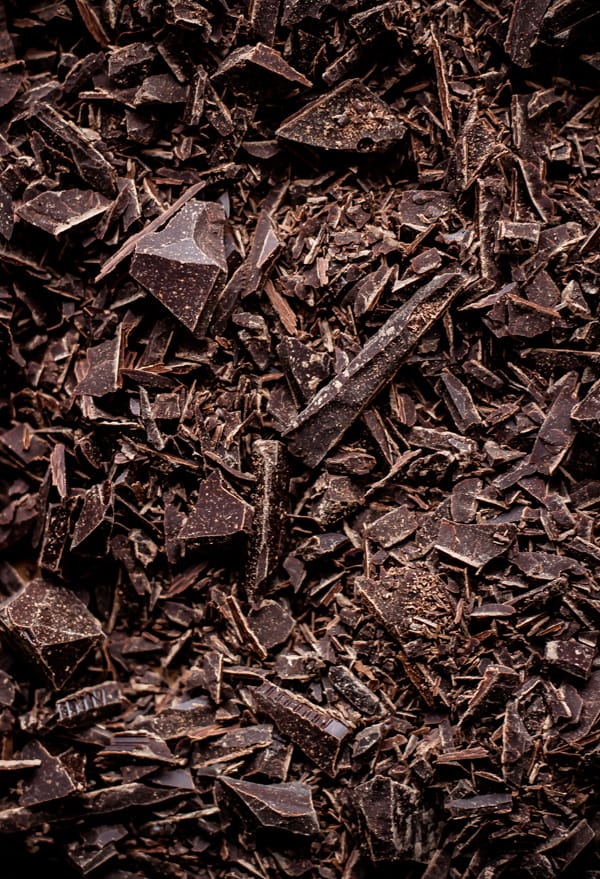 A chocolate lover's dream: this double dark chocolate tart is made with a chocolate pate sucree dough. It is filled with a rich chocolate filling and baked at low-temperature (250 degrees Fahrenheit), until the filling is just beginning to set. This results in a smooth, almost pudding-like texture!
Reader Review: "I made it yesterday and your tart is delicious!!! " – Ana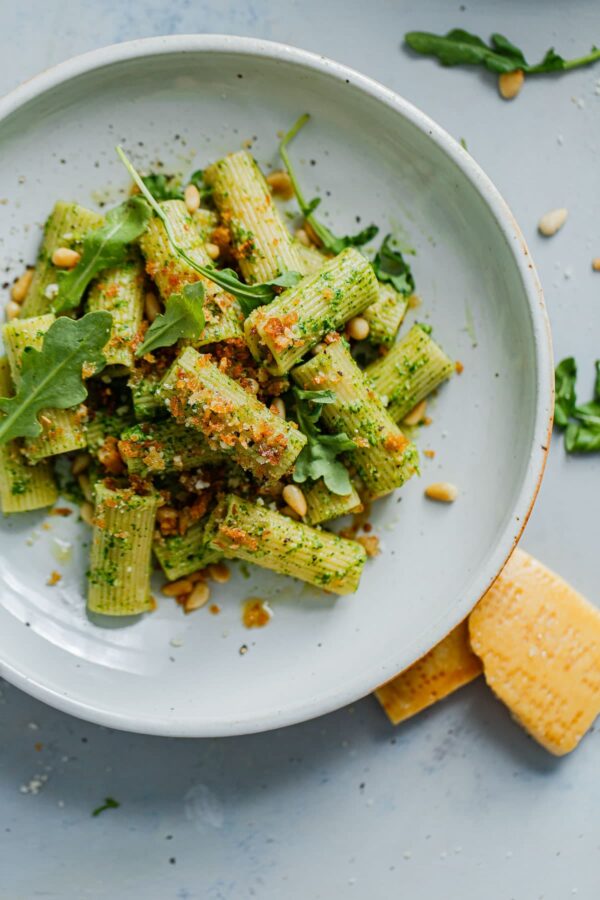 Pasta is perfect for a special occasion because it can be kept simple or gussied up in so many ways! Use a fancy dried pasta shape, make homemade pasta from scratch, the possibilities are endless. I love this easy twist on traditional pesto. You might even have the ingredients on hand already.
Reader Review: "I made this last night and devoured it! It was so good." – Marry
---
For more inspiration, check out these other main course recipes for additional ideas!
This post contains affiliate links, which means that I make a small commission off items you purchase at no additional cost to you. Please read my
privacy policy
for more information.