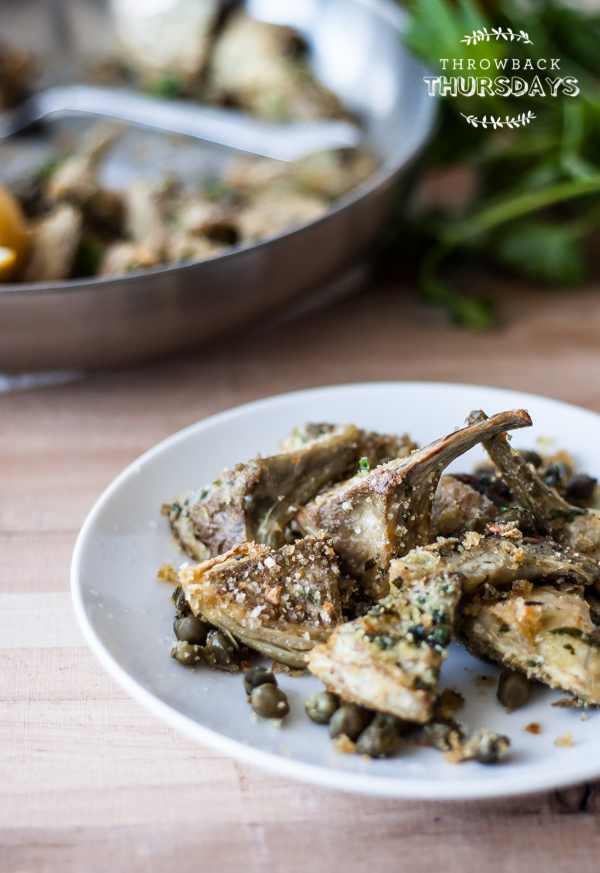 Woh, woh, woh.  How was my last Throwback Thursday post over a month ago?  Where has the time gone?  How is it almost February?  I have a million other questions, but I won't bother you with the rest of them.
Most of the questions involve time and how I'm always running out of it.  Always and forever.  But that isn't any fun to talk about, so let's discuss this artichoke gratin instead.
[I also have to give a quick shout out to Lindsay for creating the new Throwback Thursday picture logo!]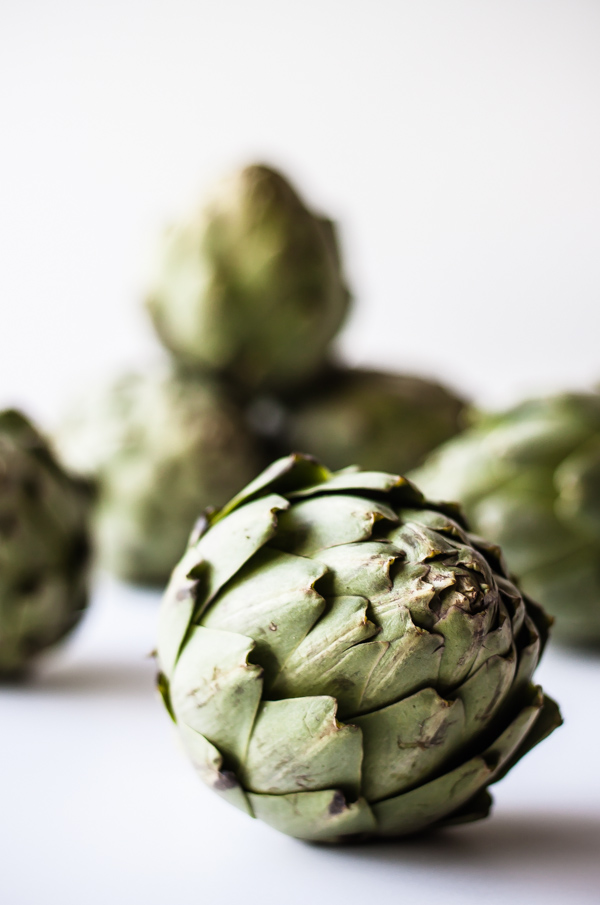 As you probably may or may not already know, one of the main reasons I started the Throwback Thursday series back in August was to give myself a reason to get in the kitchen, get out of my comfort zone, cook and learn how to make dishes that I probably would never have dreamed up on my own–or simply, have gotten neglected over the years.
Nothing is more fun than taking a step back in time–and cooking dishes that were the "hottest new thing" back in the day.  Butter, gelatin, and casseroles ruled the world.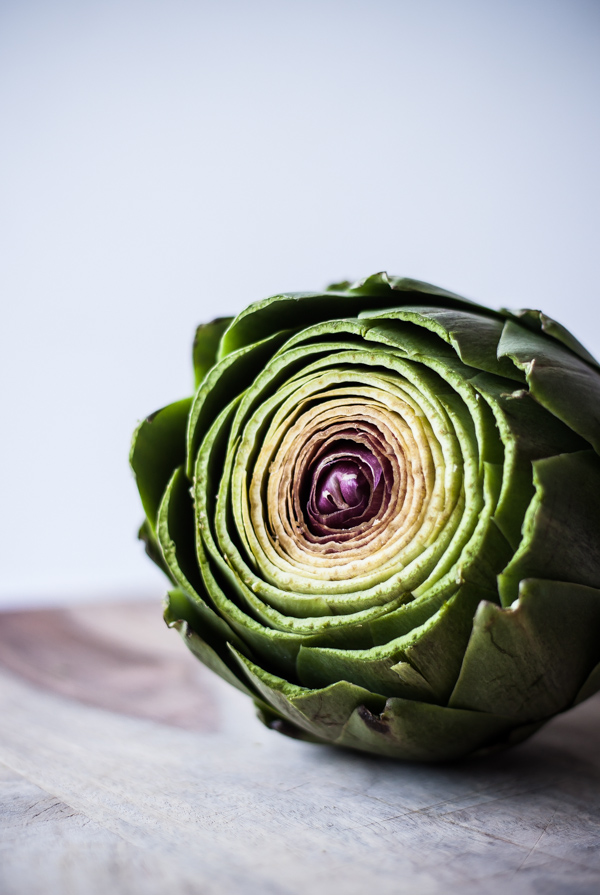 But if I'm being completely honest, I've sort of neglected my initial goal somewhere along the way.  More than once, I've chosen a dish that I'm more familiar with, or one that simply sounded really delicious at the time (my taste buds and food cravings wear the pants around here).
With that said, today's recipe is definitely a change of pace.  Artichokes are natural beauties.  And, unfortunately, they don't get nearly enough attention in my kitchen.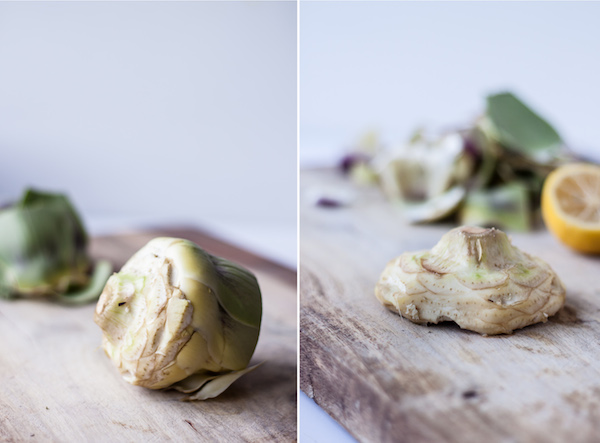 It's rare that I'll go out of my way and buy fresh artichokes.  Especially if it involves trimming them down to the hearts.  But oh my goodness, it is so, so worth the hassle every now and then.
I'm going to be completely honest.  Trimming artichokes is a little finicky and takes some practice.  But once you get the hang of it, the process goes fairly quickly.  It's a life skill worth having, trust me.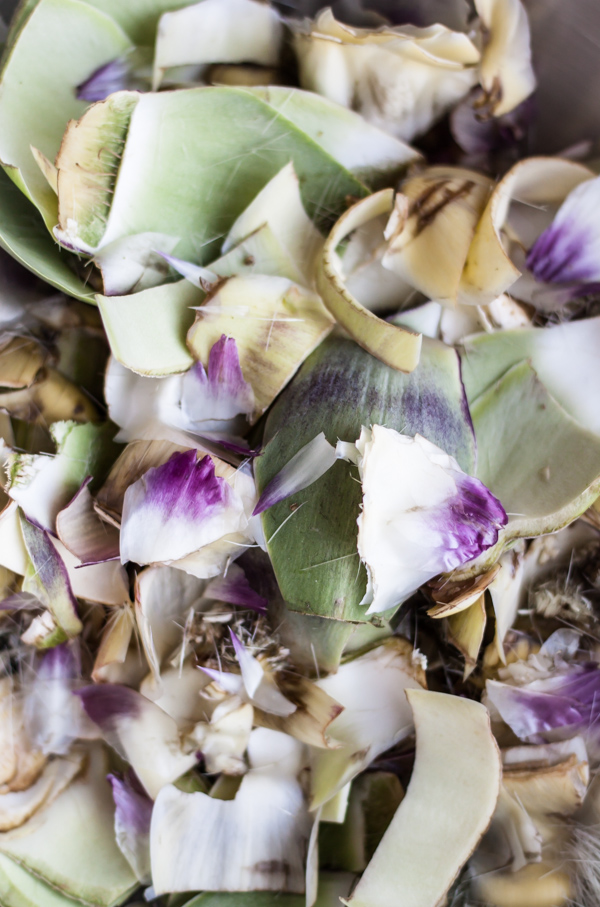 There are several different ways to trim artichoke hearts (depending on preference or preparation), but here are my recommendations:
Set out a bowl of cold water (infused with the juice of one lemon) and one lemon half. As you are trimming the artichoke, rub the hearts with the lemon half–as they will oxidize and brown quickly once exposed to air.
Remove the outer, tough leaves with your hands, until you reach the tender, paler softer leaves close to the center.
Using a sharp pairing or serrated knife, cut off the top third of the artichoke and trim and peel the stem (leaving about an inch attached to the heart).
Trim any other tough green sides from the base of the heart.  Using a spoon or melon-baller, remove the hairy choke and inner thorny leaves.  Remove the fuzzy layer immediately below this as well (it will brown very quickly).  Place the hearts in lemon water, until ready to use.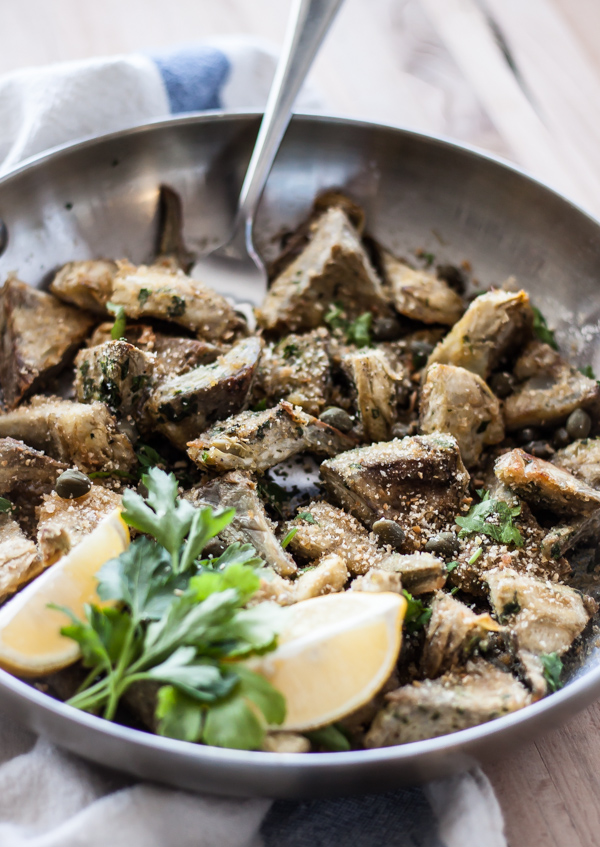 Once the artichoke hearts have been trimmed, you simply sauté them in olive oil (infused with fresh garlic) over the stove, before sprinkling on capers, parsley, salt, pepper, and fresh breadcrumbs.  This all goes into the oven for 15-20 minutes, until the artichoke hearts and breadcrumbs are golden brown.  And just a little bit crispy.
Grab a fork.  You're going to want to eat them straight out of the pan.  So good, guys.