Dark Chocolate Chunk Raspberry Muffins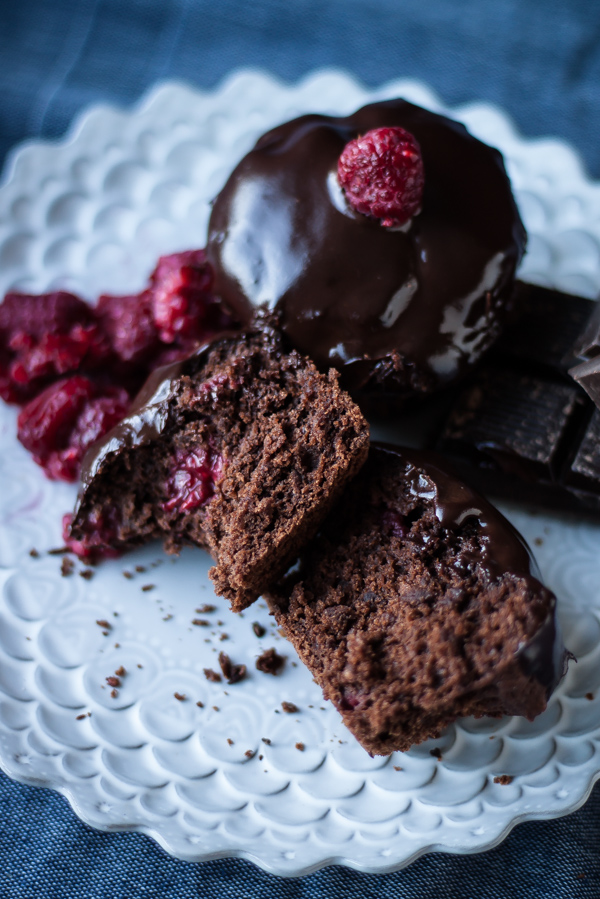 Today is Connor's birthday!  Which means we're celebrating with muffins.  And not just any muffins.  Dark chocolate chunk raspberry muffins.  Because there is no better combination in the world than raspberries and bittersweet chocolate.
Hopefully he agrees with that statement.  I didn't actually ask his opinion on the matter.  But he consumed three of these in less than an hour, so I'll take that as a yes.
Somehow, among mouthfuls, he did manage to tell me that I should have added even more dark chocolate chunks though.  But to be fair, when are there ever enough chocolate chunks?  Such a thing doesn't exist.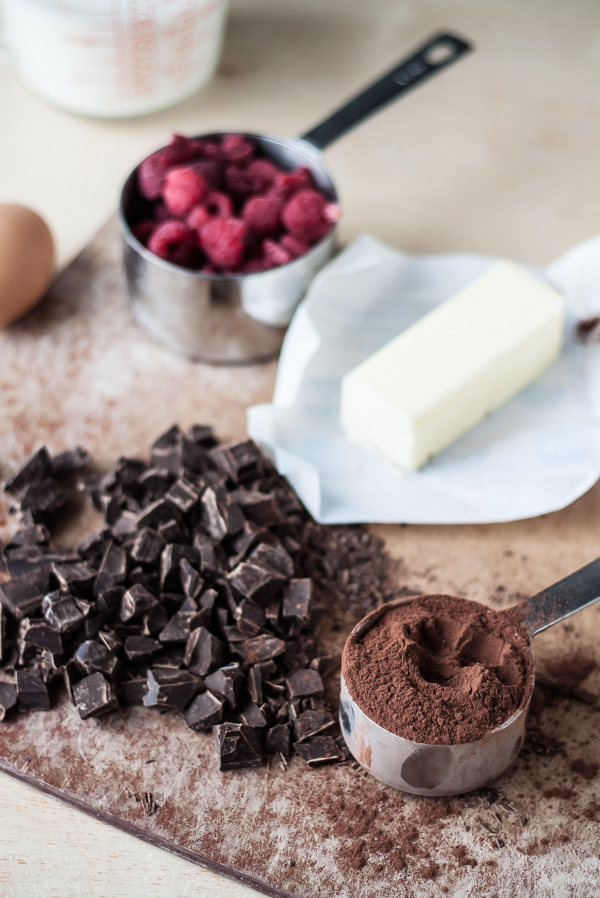 I know it's not my birthday–but I can't help but feel a little older today.  Maybe it's sympathy aging.  Is that a thing?
Or maybe it has to do with the fact that our apartment building has decided to re-paint all of our front doors this week and Connor has had to put out nearly 15 different visual reminders for me to remember to lock Max (the cat) into our bedroom before I leave for work today.
You know…so he doesn't escape all over again and cause me another massive, life-threatening panic attack.
Am I exaggerating?  Barely.
He left a note near my keys–and at my request, put a box of Arm & Hammer kitty litter right in front of the door.  If I don't notice them, the hope is that I'll at least trip over the box on the way out the door and remember it then.
I'm sure he'll come up with another type of reminder in the morning–and I'll wake up with something written on my forehead in Sharpie or something.
Just kidding, Connor wouldn't actually do that.  He's a pretty nice guy.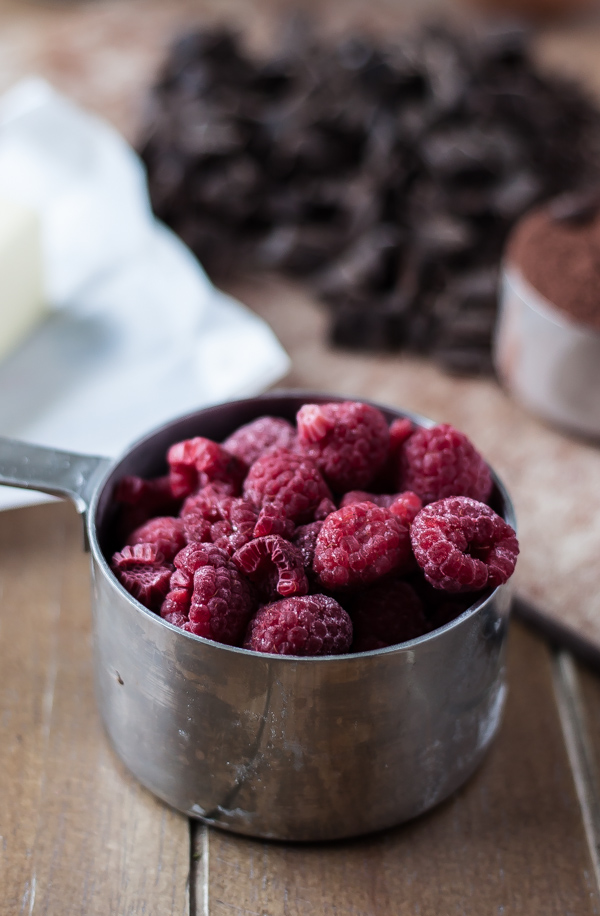 [Oh yes, and if you're wondering, they're painting our doors GOLD.  Yes, gold.  Apparently, gold doors equate a modernized apartment building.  Who knew!]
Back to the muffins.  They could not be easier to throw together.
In fact, you don't even need a stand or hand-held mixer.  A couple of mixing bowls, spatula, whisk, and lots of dark, bittersweet chocolate will do the trick.  I love to use 72% percent bittersweet chocolate (which I buy at Trader Joe's in massive bars).
It makes these muffins perfectly balanced.  Incredibly chocolaty, but not overly sweet.  Highly, highly recommend.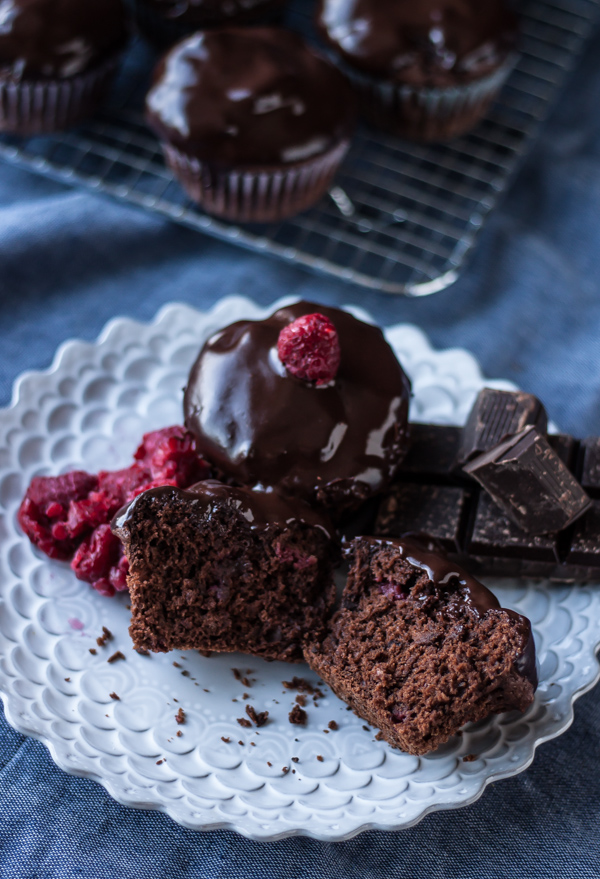 The basic muffin recipe is based off of Dorie Greenspan's dark chocolate chunk muffins–but I decided to add frozen raspberries to the mix and take it up another notch by dipping them in a pool of warm, dark chocolate ganache.
Does that technically make them cupcakes?  Maybe.  But let's stick with muffins.  It means we get to eat them for breakfast.  And nothing starts your [birth]day off better than dark chocolate chunk raspberry muffins warm out of the oven.
Here's to Connor, birthdays, gold apartment doors, and lots of lots of chocolate!