Fried Shrimp Flatbreads with Spicy Cardamom Sauce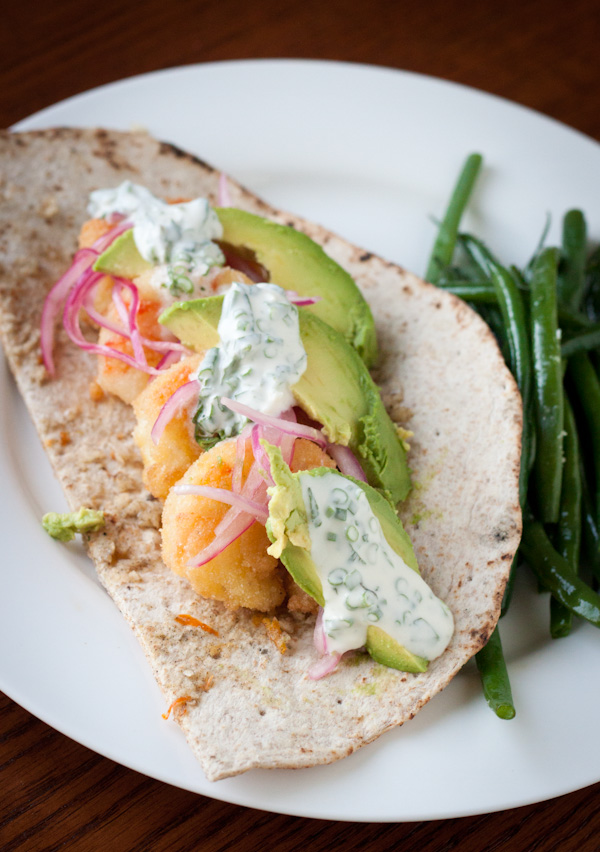 I've been dying to try this recipe ever since I laid eyes on it in last year's July issue of Food & Wine magazine. And this past Sunday, I finally got around to it. The name itself was what first caught my attention. Fried Shrimp Flatbreads with Spicy Cardamom Sauce. Um…sold.
This was followed by a quick scan of the ingredient list, which intrigued me even more once I saw that the dish included some of my very favorite foods: cardamom, Thai chilies, avocado, mint, lots of garlic, fried shrimp, and pickled onion. A fancy sandwich that requires lots of toppings? My favorite!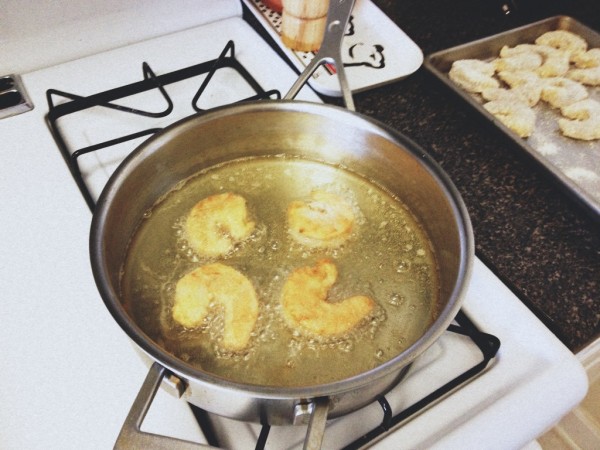 The sandwich is actually the brainchild of Baco Mercat, the famous sandwich spot in Los Angeles. Some of my favorite elements of the dish were the two sauces, which balanced each other out very well–a spicy, lemony-garlic sauce spiced with Thai chilies, cumin and cardamom and a mellow, rich creme fraiche sauce flavored with fresh chives, mint and thinned with a touch of buttermilk.
Overall, it was a really fun dish to put together and a nice change in our dinner routine–the fact that it was relatively simple and time friendly gave it extra bonus points. Although I followed the recipe very closely, here are a few suggestions I picked up along the way in case any of you decide to give it a try: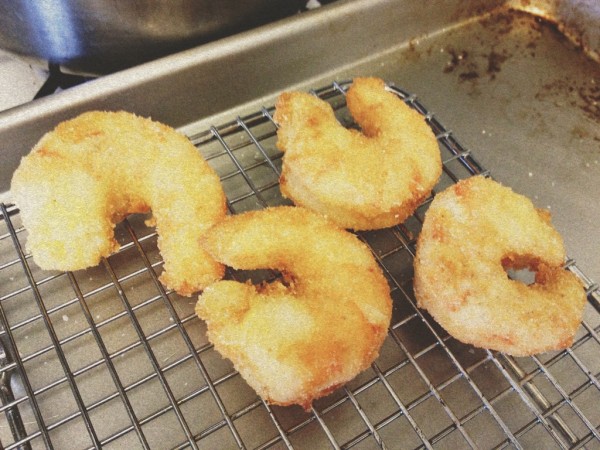 I have a sneak suspicion that this recipe was scaled down from a restaurant recipe.  Why?  Because it called for pureeing the garlic sauce in a blender.  Trust me, no blender will be able to do anything with such a small quantity of ingredients.  Instead, try mincing the garlic and chiles finely with a knife and blending it all together in a bowl or using a small (3-Cup) food processor.
Add extra chives and mint to the creme fraiche sauce!  I think an addition of some lemon zest would be great as well.
Don't worry about monitoring the temperature of the frying oil (for this recipe)–shrimp is a relatively easy food to fry as long as you heat your oil properly over medium-high heat, test it (with a small pinch or clump of breadcrumb batter), and don't overcrowd the pan.
Pickle your own red onions!  It's quick and easy.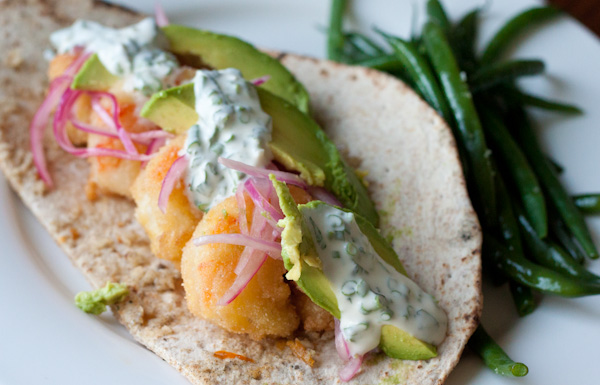 One of my absolute favorite things about the dish was just how vibrant and colorful it was! Perfect for the summer months with a nice glass of cold beer and squeeze of fresh lime.