Baked Sea Bass with Tomatoes
*To read more about what inspired me to start this new (weekly!) blog series, click here!*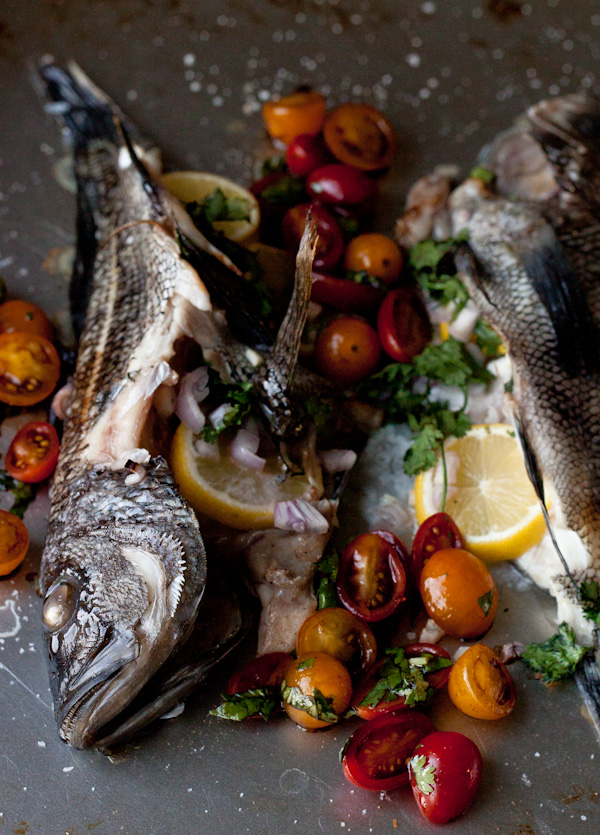 After stuffing my face (and yours!) with ice cream and pancakes for the past two weeks, I thought it was only appropriate that I share some lighter fare on this week's TBT post.
Don't worry, after browsing through most of the recipes in these magazines, I'm sure that trend will not last for very long… Hello copious amounts of butter and heavy cream!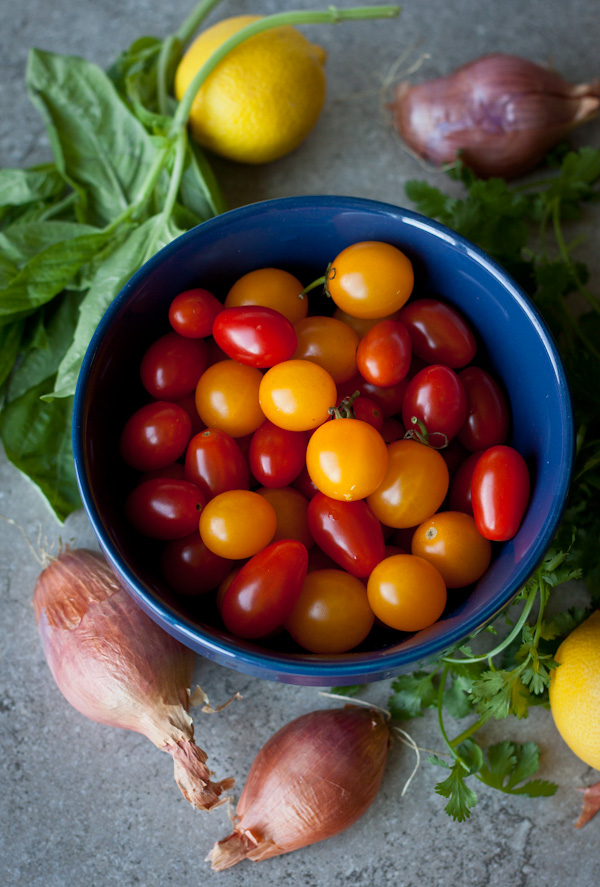 Despite how things may appear (looks can be deceiving), dinners at our place generally consist of pretty simple meals.   Heck, if I was left to my own devices, I'd be more than happy to eat pasta every single night of the week.  Pasta or tacos.  Both, preferably.
Anyway, what I'm trying to say is that I'm all for lazy, throw-everything-together-in-twenty-minutes sorta meals.  I get really, really excited whenever I make fast delicious food.  I think we all do!  And this is definitely one of those types of meals.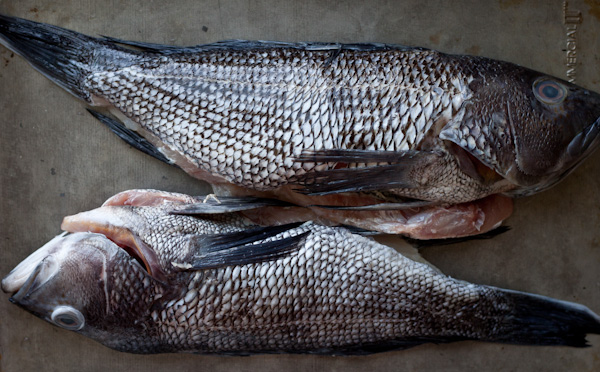 A last hoorah to summer, if you will.  And while I know we're "officially" in fall now, I'm still planning on enjoying summer dishes for as long as I possibly can.  I haven't quite eaten enough tomatoes, peaches, or berries just yet.
Let's leave all that time-consuming braising and roasting for later on down the road, OK?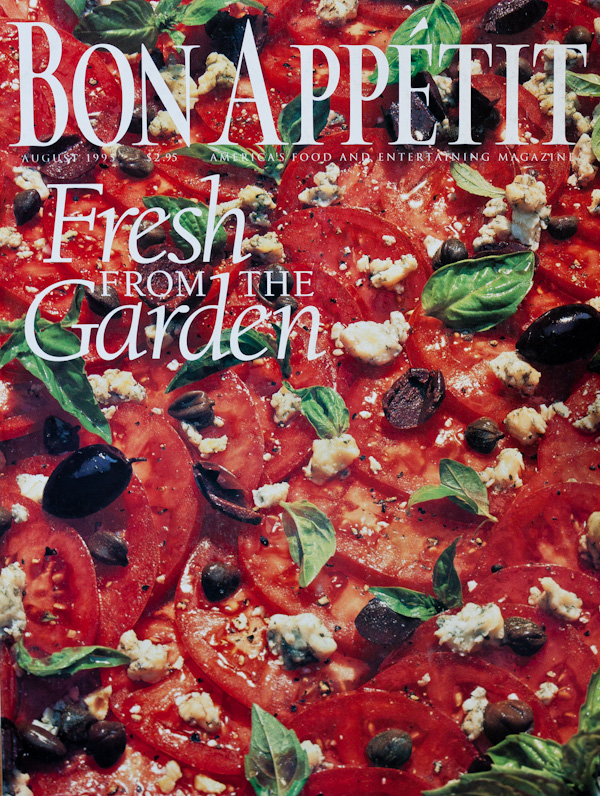 Instead, let's stuff some sea bass with lemon, herbs, and shallots, throw it in the oven, and call it a day.  Pair this with a fresh cherry tomato salad tossed with basil, cilantro, olive oil, and balsamic vinegar and you have dinner.
I mean, seriously, it can't get much easier than this guys.  Enjoy!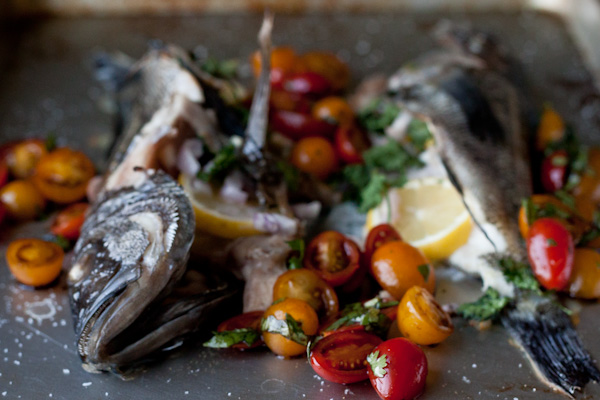 Previously on Throwback Thursday…