Basil Ice Cream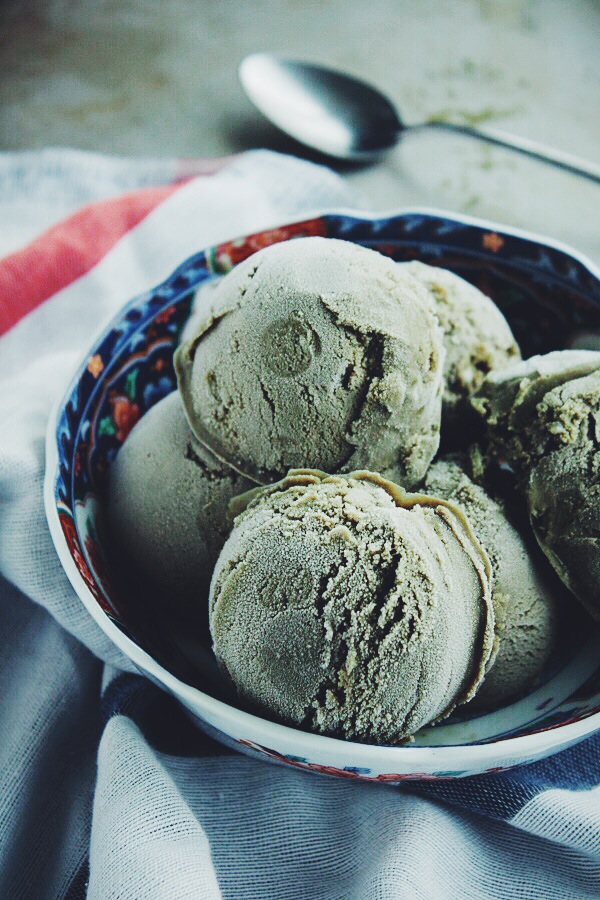 Today is my birthday (the big 2-7), and all I feel like doing is sleeping in and eating basil ice cream. Instead, I will be getting up at the crack of dawn to board a plane to the West Coast for a week (yay!), so I'll keep today's post short and sweet.
I first tried and made basil ice cream back in culinary school. It was my chef instructor's favorite dessert, and he even went as far as to say that if he were on his deathbed, this ice cream would be his last dying wish.
I totally get it.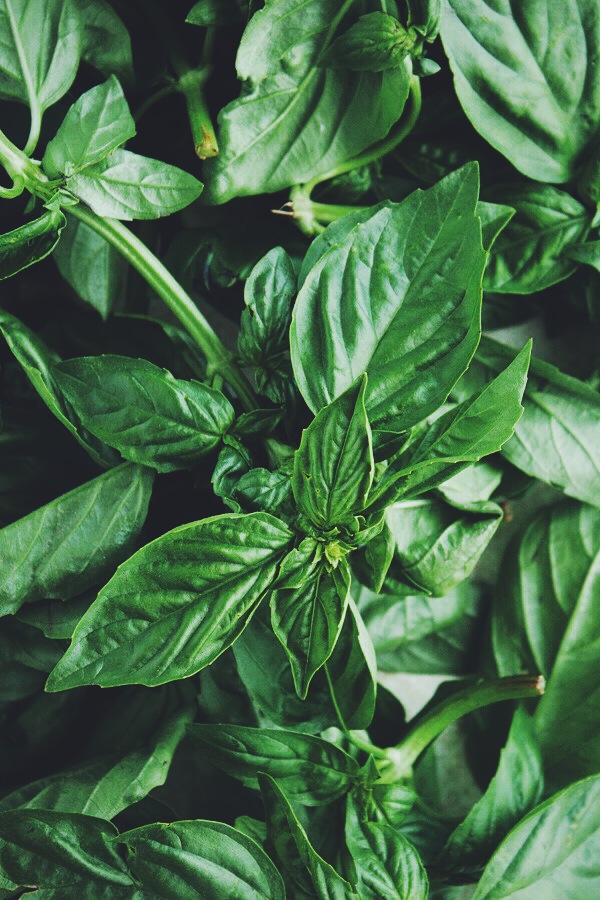 If you've never had basil in a sweet application before, you're in for a treat–and don't worry, this ice cream does not taste like pesto. I'm pretty sure that was my biggest concern when I first heard the words 'basil' and 'ice cream' used in the same sentence.
But it totally works.
And it is really, really good.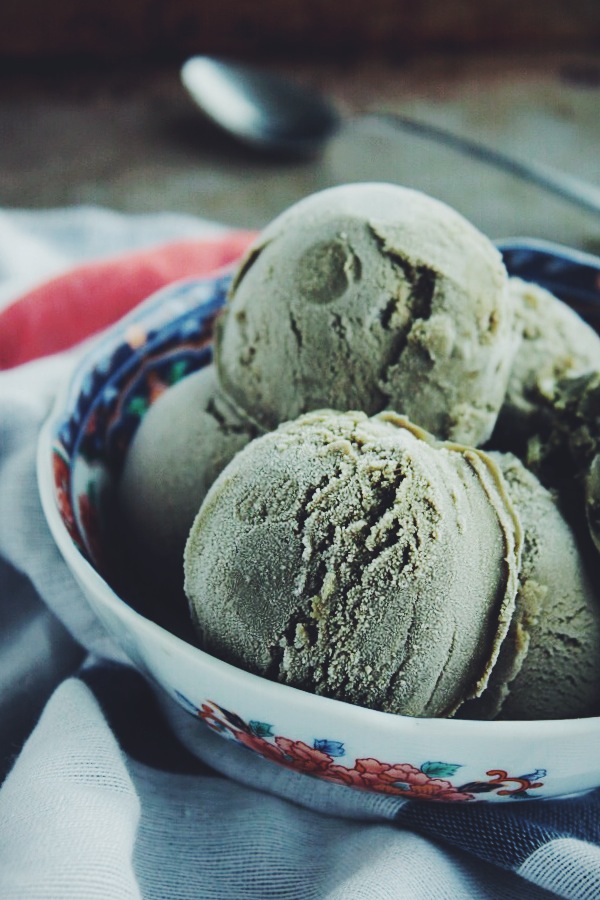 If you're a fan of mint ice cream, I can almost guarantee that you will like this. Basil is related to the mint family, so it has a similar cooling effect in ice cream.
The trick to making this is to prepare a classic ice cream base, and infuse this with blanched, pureed basil leaves. Once the ice cream has infused, you simply strain the mixture (to remove any larger basil leave chunks) and churn it away in your ice cream machine.
For some reason, my basil leaves wilted and browned fairly quickly once I got them from the market, which is why my ice cream is a duller, dark green color…but this should yield a relatively light colored, green ice cream. The flavor will be the same regardless, so don't worry if your ice cream is a slightly different hue.
Hope everyone has a great weekend and I'll be back soon with California pictures!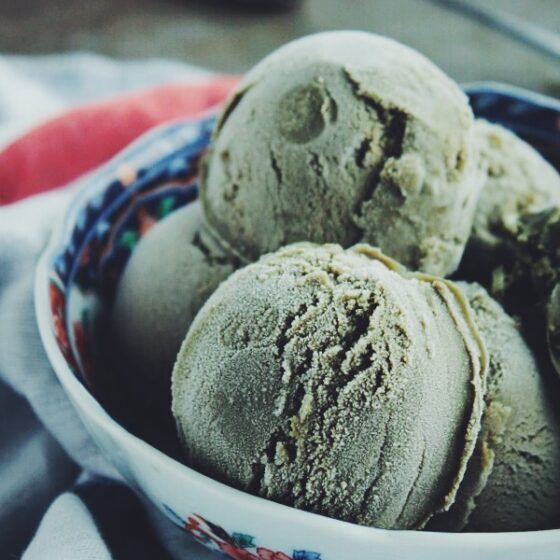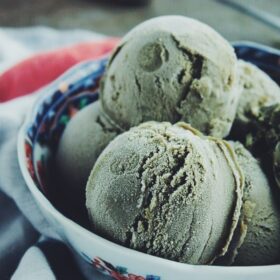 Basil Ice Cream
If you're a fan of mint ice cream, I can almost guarantee that you will like this homemade basil ice cream. Basil is related to the mint family, so it has a similar cooling effect in ice cream!
Ingredients
5 large egg yolks
¾ cup (150 g) granulated sugar
2 cups (480 mL) whole milk
1 cup (240 mL) heavy cream
½ teaspoon vanilla extract
pinch of kosher salt
1½ ounces fresh basil leaves
Instructions
In a large bowl, whisk together the egg yolks and the sugar aggressively until the mixture is thick and pale yellow in color. It should fall from the whisk in thick ribbons.

Combine the milk, cream, and vanilla in a large saucepan and bring to a boil. Remove from the heat immediately, and temper it slowly into the egg mixture, whisking with your other hand.

Return mixture to the saucepan and cook slowly over low heat until custard base thickens slightly, and coats the back of a wooden spoon. Remove from heat and place over an ice bath. Continue to stir every few minutes until the mixture is cold.

Meanwhile, bring a large pot of salted water to a boil (the salt will keep the basil leaves very green). Blanch the basil leaves, drain in a fine-meshed sieve over an ice bath, and squeeze out any excess moisture. Puree the basil leaves in a small food processor, and stir into the cooled ice cream base. Allow the mixture to infuse for several hours or overnight.

Strain the ice cream base through a fine-meshed sieve to remove any larger pieces of basil leaves. Freeze the ice cream according to your ice cream maker's manufacturer's directions. Place the ice cream in an airtight container and cover the surface with plastic wrap. Freeze for 4 to 6 hours or until firm. Allow ice cream to soften just slightly before serving.
Serving: 1serving, Calories: 247kcal, Carbohydrates: 23g, Protein: 5g, Fat: 16g, Saturated Fat: 9g, Polyunsaturated Fat: 6g, Cholesterol: 155mg, Sodium: 56mg, Sugar: 23g
This post contains affiliate links, which means that I make a small commission off items you purchase at no additional cost to you. Please read my
privacy policy
for more information.