BBQ in the City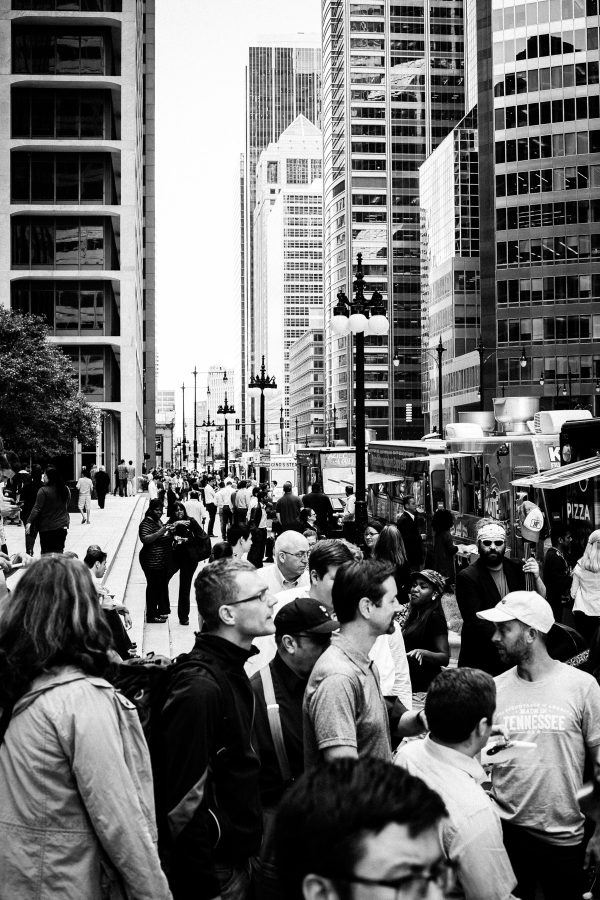 This post is sponsored by Tennessee Vacation. 
If any of you had a chance to catch it on Snapchat or Instagram last week (username: abeautifulplate), I had the chance to head into the city last week to visit Corky's food truck and try my very first Memphis BBQ! It was a memorable and incredibly fun experience, and I've been looking forward to telling you about it ever since.
As many of you know, food trucks and I go way, way back. Baking and decorating for a dessert food truck was my first food industry job, and it had a huge influence on my career. I worked behind-the-scenes in the kitchen, and also had the opportunity to serve customers directly on the streets of DC. Ultimately, those experiences convinced me to apply to culinary school. As they say, the rest is history.
It goes without being said that food trucks are very nostalgic for me.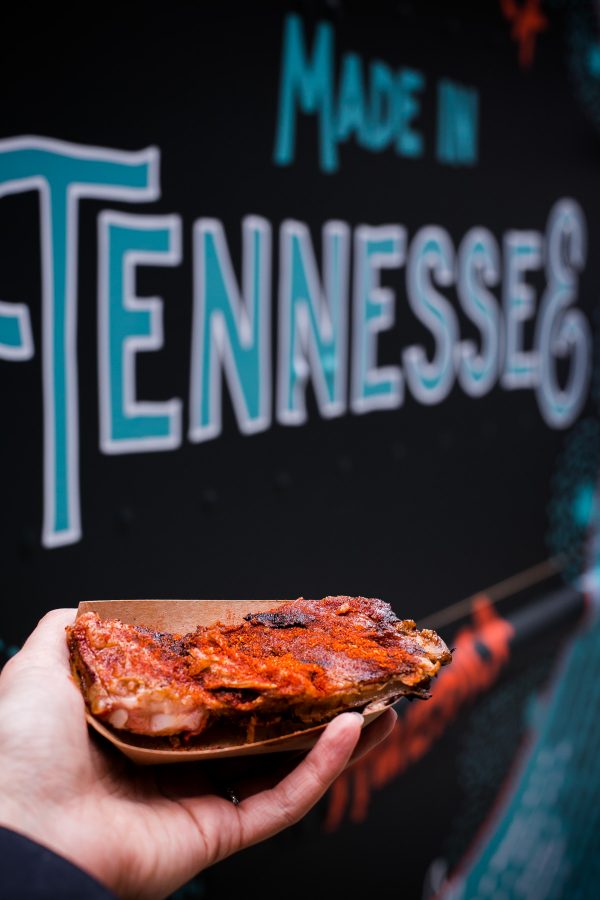 In celebration of the last weekend's Blues Festival celebration, Tennessee sent up one of their best BBQ food trucks last week to spread cheer (and good food!) to the streets of Chicago.
When Tennessee Vacation invited me to make an unusual trip downtown in the middle of the work week to visit the truck, listen to live music by Southern Avenue Band (they were excellent!), and try some delicious dry BBQ ribs, I jumped at the opportunity.
Soulful music, complimentary ribs, and food truck heaven in the heart of Chicago? Yes, please. I love having the opportunity to photograph people (rather than just food, for once!) and documenting our life/travel adventures. One of my summer goals is to share more of these moments with you.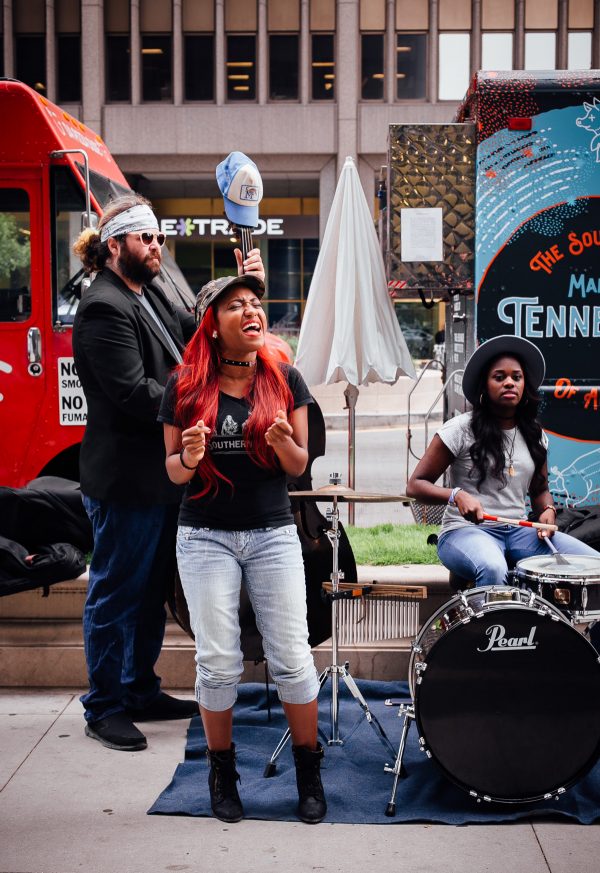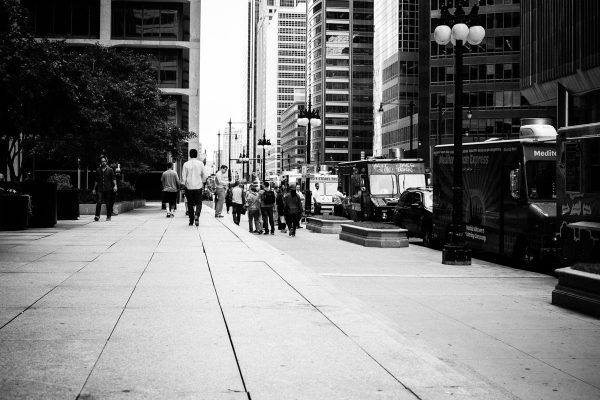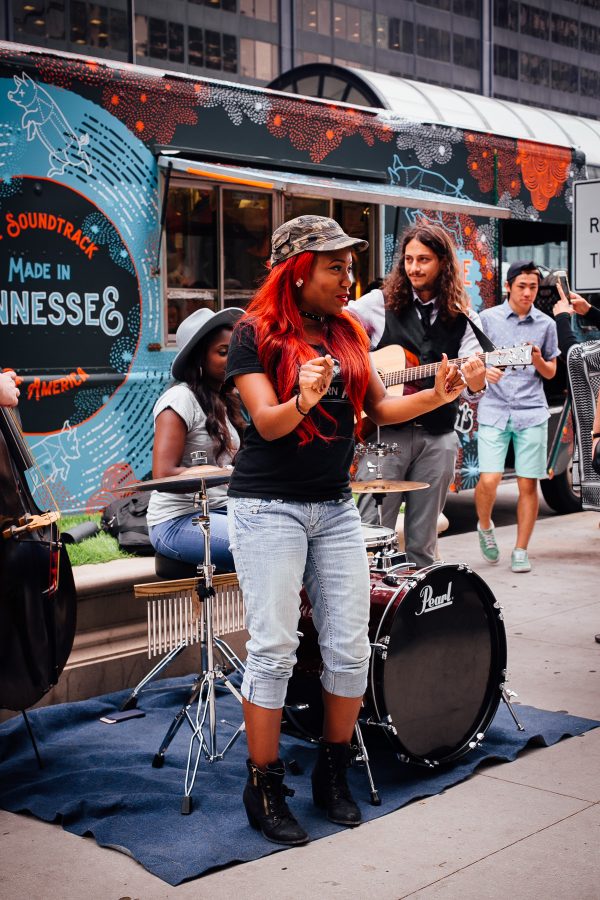 Believe it or not, I could probably count the number of times that I've tried/ate BBQ ribs in my life on one hand. I know, I know! Blasphemy, right?
I've never considered myself a rib girl, but wow. These ribs were delicious. So incredibly tender, flavorful, and perfectly seasoned. The meat was falling off the bone, and I may or may not have snuck seconds.
Oh, and I also snuck onto the truck for behind-the-scene pictures. The owners of the Corky's truck were busy serving ribs and barely noticed me. If you've ever wondered what it's like to prepare/serve food in a food truck, it's as small and cramped as you could possibly imagine…but incredibly fun!
It brought back so many memories.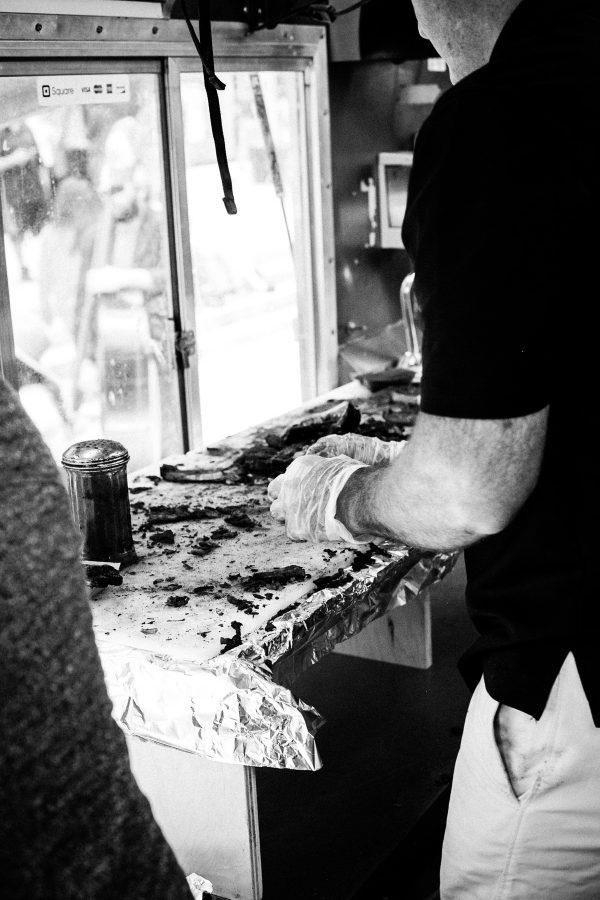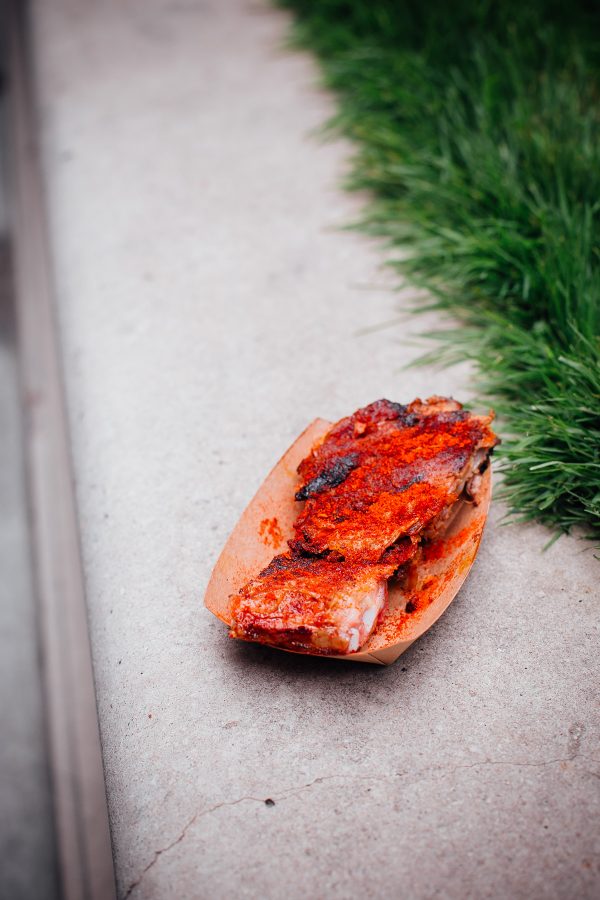 As you can imagine, fellow Chicagoans were lining up in droves from their office buildings waiting to grab a bite. Imagine me holding my camera, a rib in one hand, and trying desperately not to get BBQ spice all of over my face (and camera).
It was a true taste of Tennessee culture and food, and I felt lucky to be able to partake and capture all of it! Despite being well traveled, I've never had the opportunity to visit the state of Tennessee and it is been on my travel bucket list for years.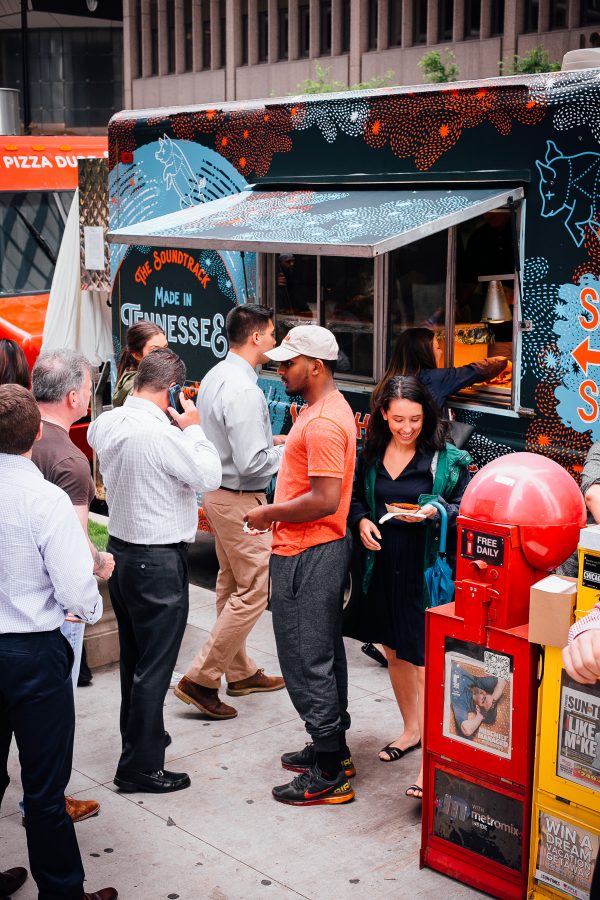 Luckily, one of Connor's close friends from medical school just matched to Memphis, one of my close blogging friends (Lindsay!) lives in downtown Nashville, and Tennessee is only an eight-hour (longer, but totally reasonable!) drive from Chicago. I often forget that I live closer to Tennessee now than my hometown of Washington, DC!
My sister and brother-in-law will also be traveling to Tennessee later this year to celebrate their anniversary at another bucket list location, Blackberry Farm – so I think it's my turn next! If this past week is a taste of what Tennessee has to offer, I know I will love it.
If you live or have traveled to Tennessee before, I'd love to hear your recommendations on places/things to visit and eat!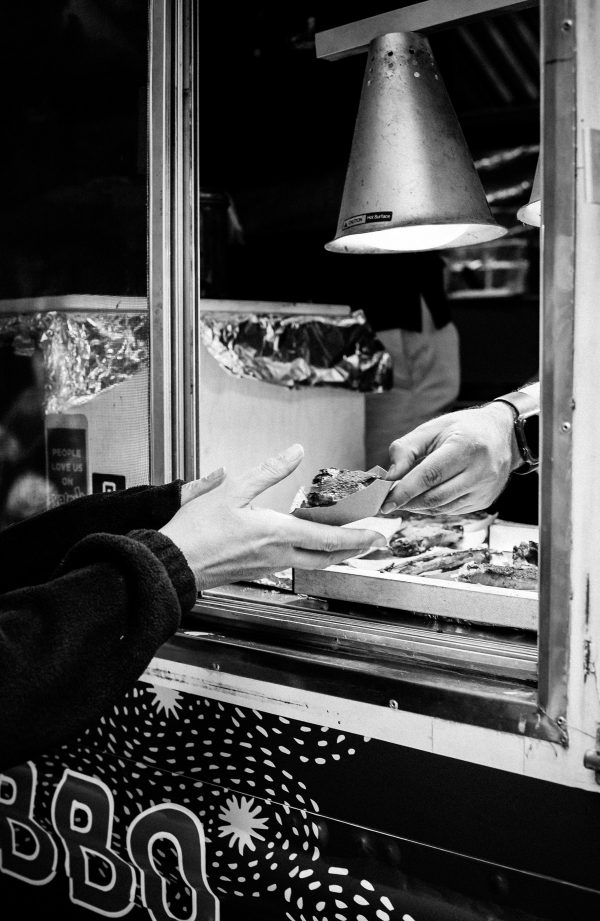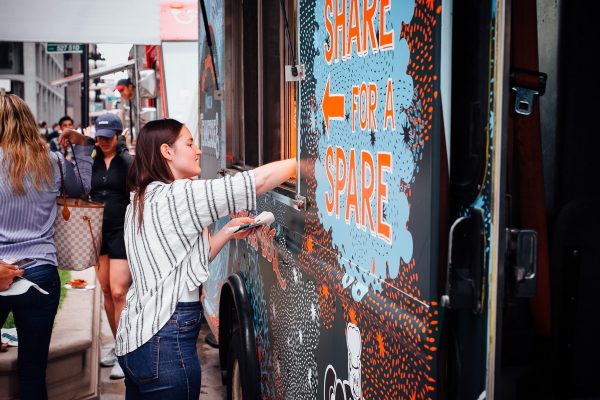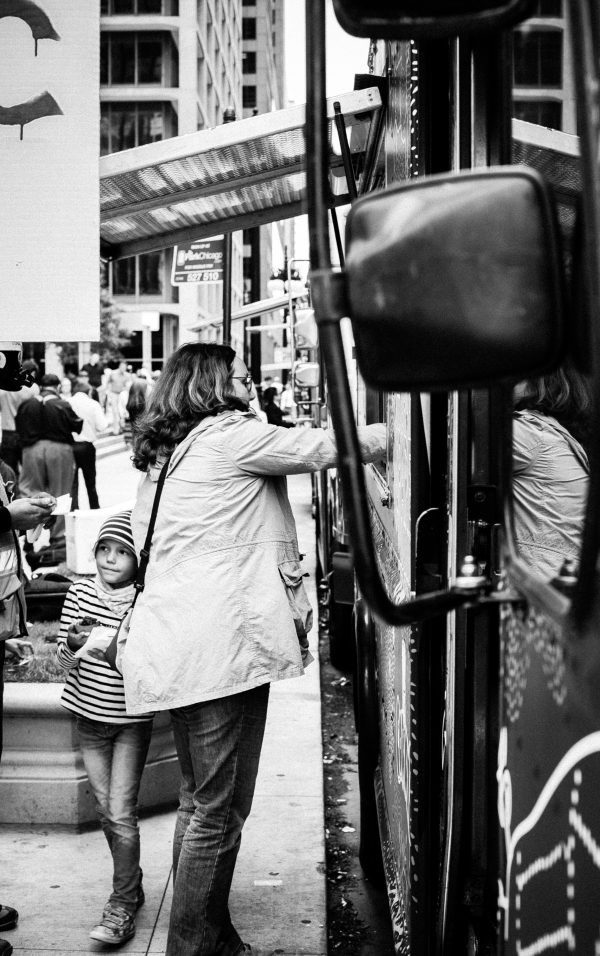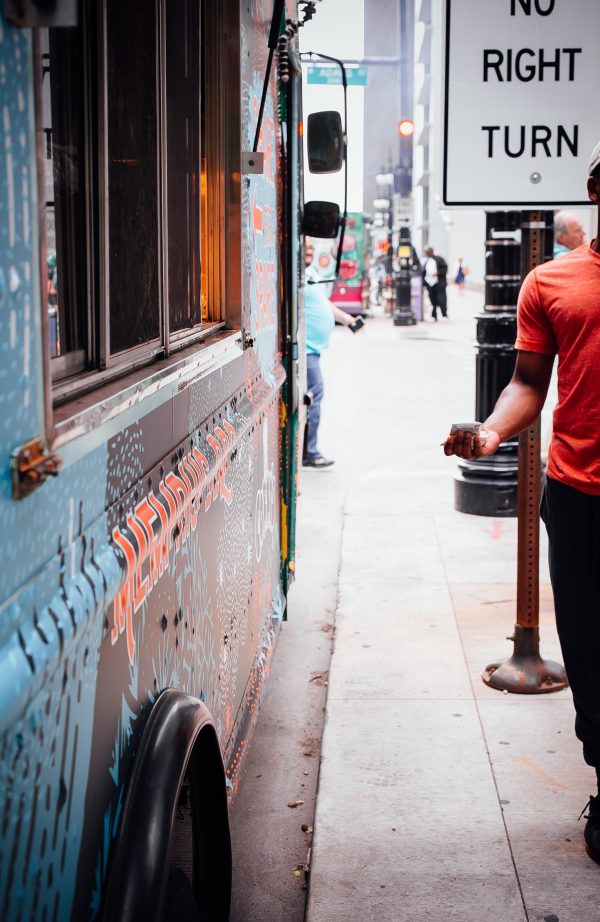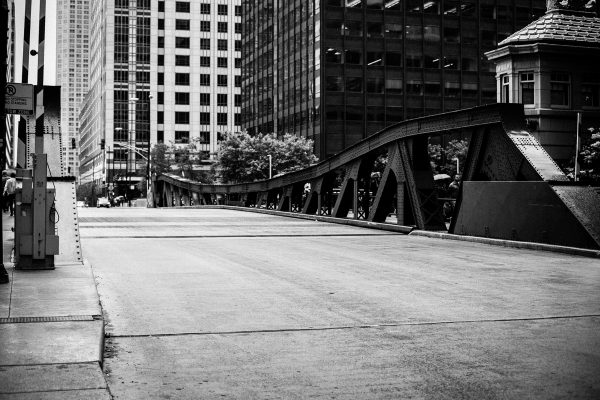 This post is sponsored by Tennessee Vacation. Thank you for supporting brands and companies that allow me to  bring you unique content! 
This post contains affiliate links, which means that I make a small commission off items you purchase at no additional cost to you. Please read my
privacy policy
for more information.