Better Blog Retreat 2015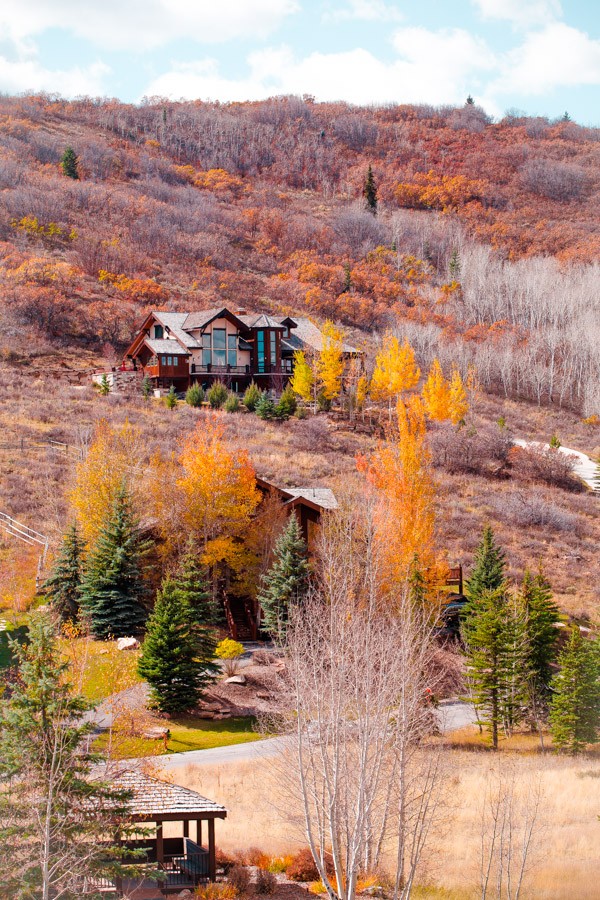 A few weeks ago, I boarded a plane and headed west for a weekend of relaxation and learning (and eating, always eating!) at Deer Valley Resort in Park City, Utah.
The weekend was organized by the incredibly talented Heidi of Foodie Crush and Maria of Two Peas and Their Pod, and I couldn't have felt more welcomed or spoiled the entire time.
Blogging is a funny thing. The majority of us are online constantly (and communicating with each other via some form of social media), yet we don't get many chances to actually sit down with each other in real life. I think we could all agree that it can be an isolating job at times, so these chances to meet, learn, and support each other in person are so valuable and appreciated.
It's an amazingly supportive community that I'm so thankful to be part of! The support of others has made a tremendous impact on my growth as a blogger, and I wouldn't be here without it. I left Park City with tons of ideas (to be continued…), excitement, inspiration, and many new friendships!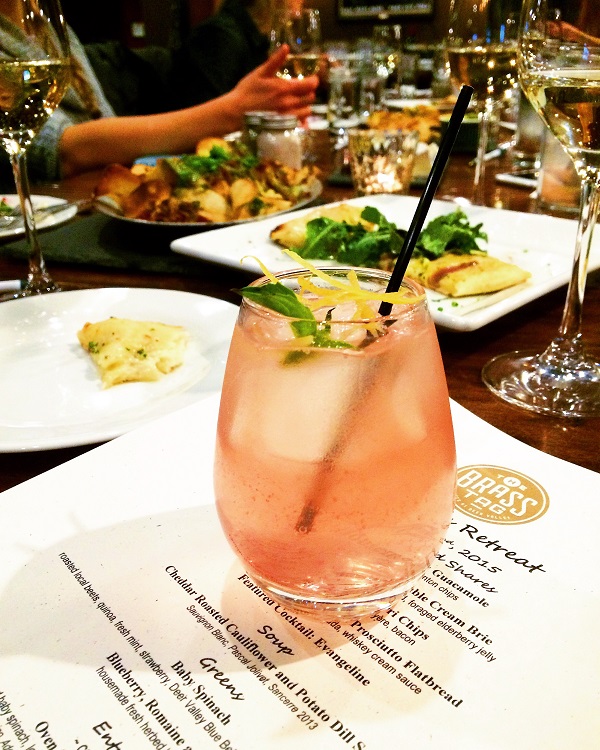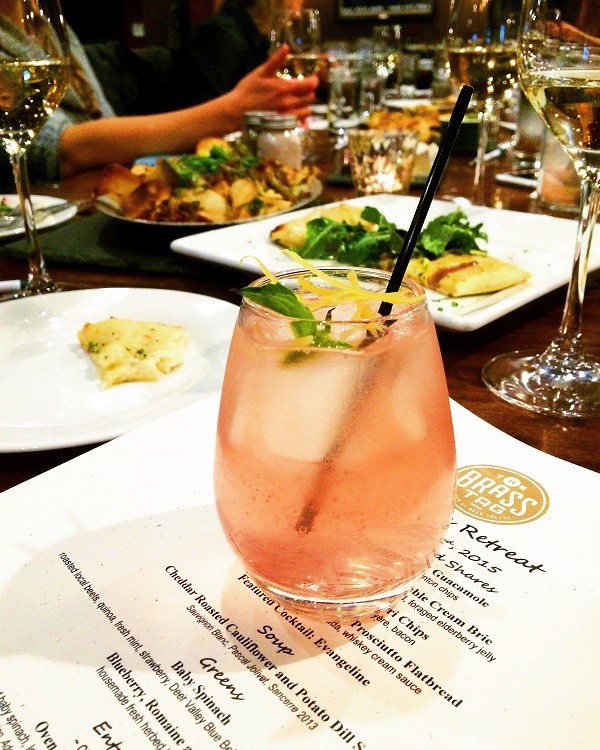 After all of us arrived at Park City, we headed to Deer Valley's The Brass Tag for our first dinner together as a group. We had a fantastic time, chatted up a storm, and ate a never-ending spread of amazing food.
Highlights: an incredible duck prosciutto flatbread with whiskey cream sauce (currently plotting how I can get the recipe for this) and Brass Tag's hand foraged elderberry jelly served with house made triple cream brie cheese.
Oh, and we tried a carrot cake gelato for dessert which met and exceeded every possible expectation that I could have ever had.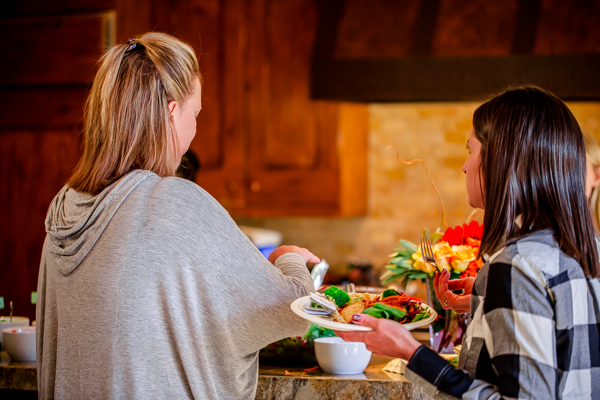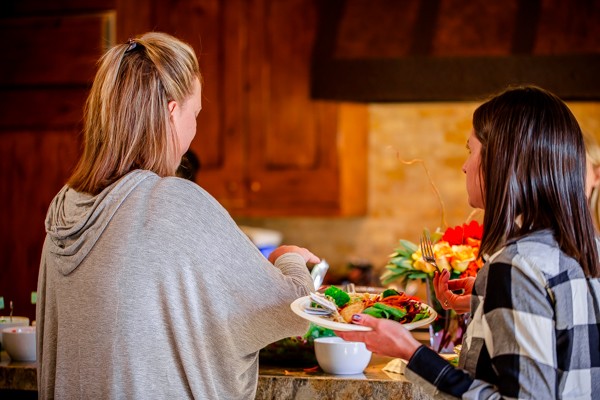 On Friday morning, we woke up early and spent the entire day with the retreat's sponsors:  Arla Dofino, Lindt, and Private Selection (found at Kroger).
We were greeted with an incredible toast bar (complete with smoked salmon, cream cheese spreads, avocado, fresh fruit and berries, and everything in between!) and had a chance to sit down with all of the brands.
It was a completely open discussion and we talked and discussed everything and anything – it was incredibly insightful and unique!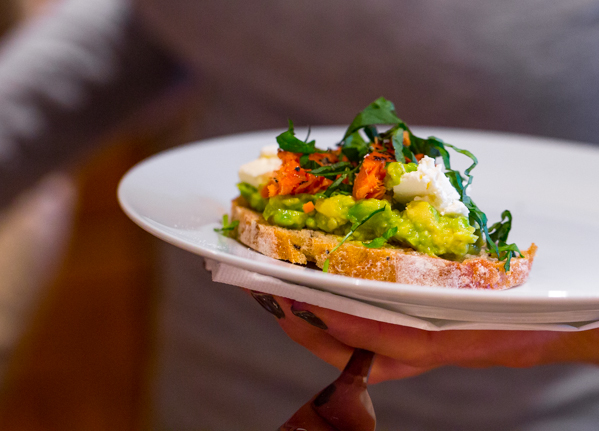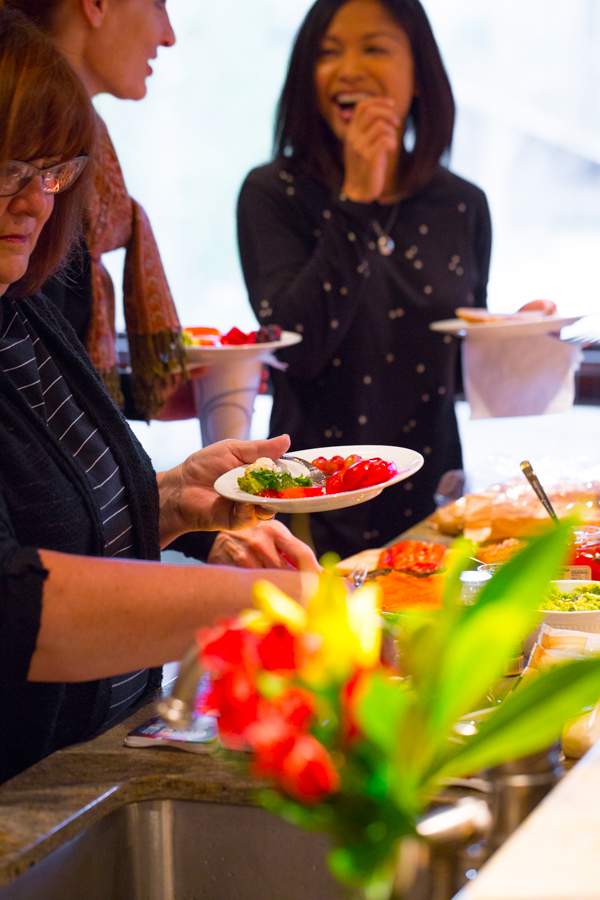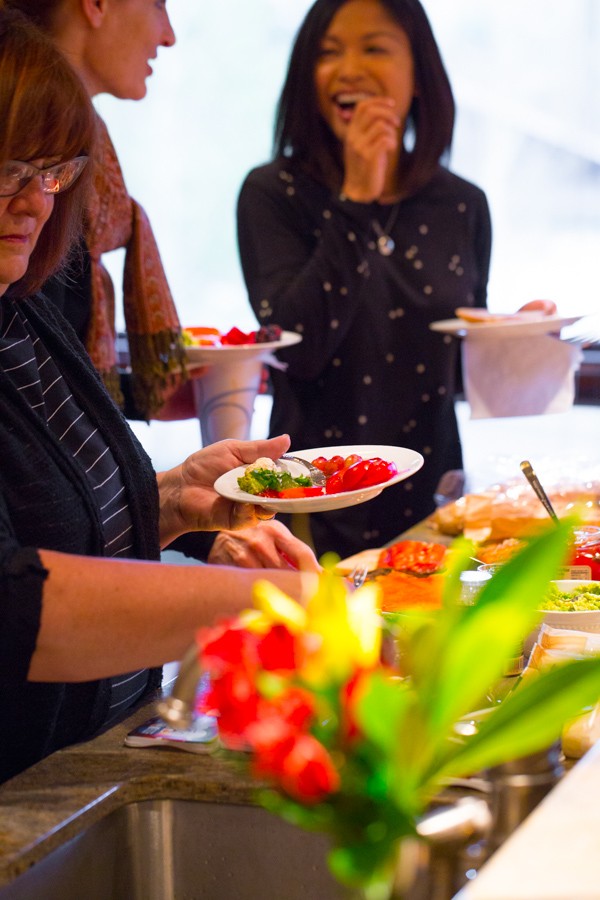 Lunch for the day was an incredible mac and cheese bar (homemade gouda and havarti mac and cheese with bowls and bowls of toppings to customize!) hosted by Arla.
This would be such a fun idea for the upcoming holidays or party! Customized toothpicks optional, of course.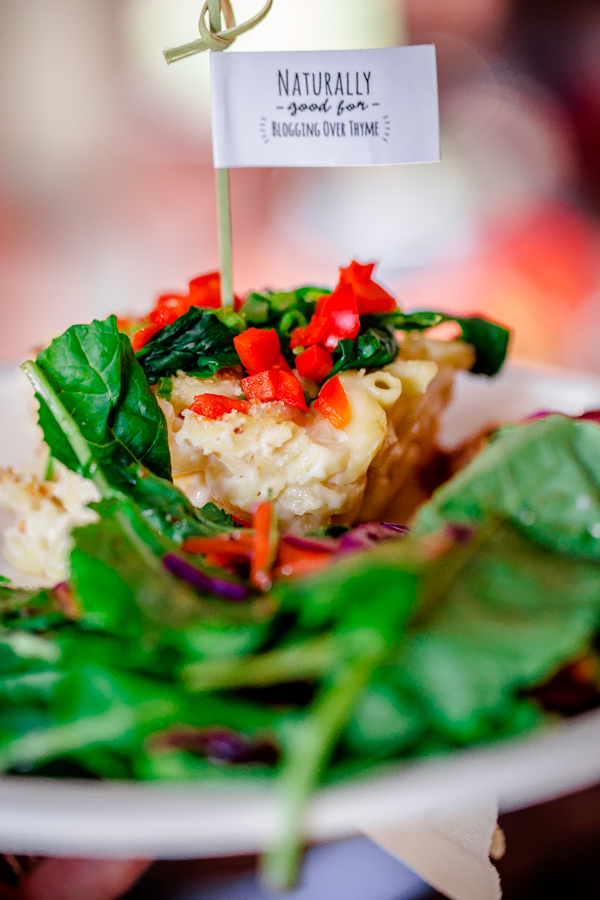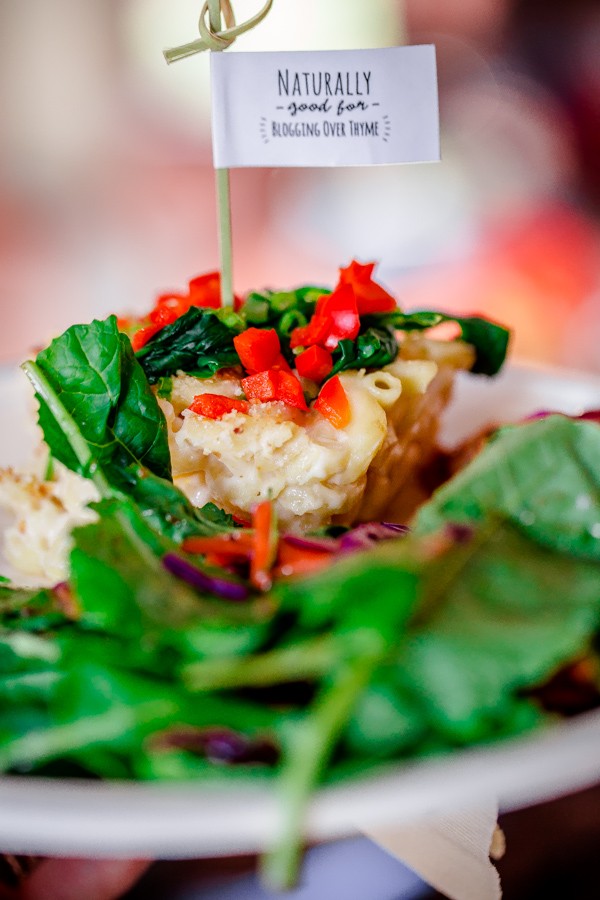 The afternoon ended with an incredible chocolate demonstration by Lindt's Master Chocolatier, Ann Czaja.
We learned about the chocolate making process (which instantly brought me back to culinary school and my previous job), had a wine and chocolate pairing (Lindt's Pineapple Chocolate paired with Chardonnay = fantastic!), and had the opportunity to try and give feedback on some new products that haven't been released yet!
Personal favorites: Pineapple, Intense Orange, and A Touch of Sea Salt. Perfection.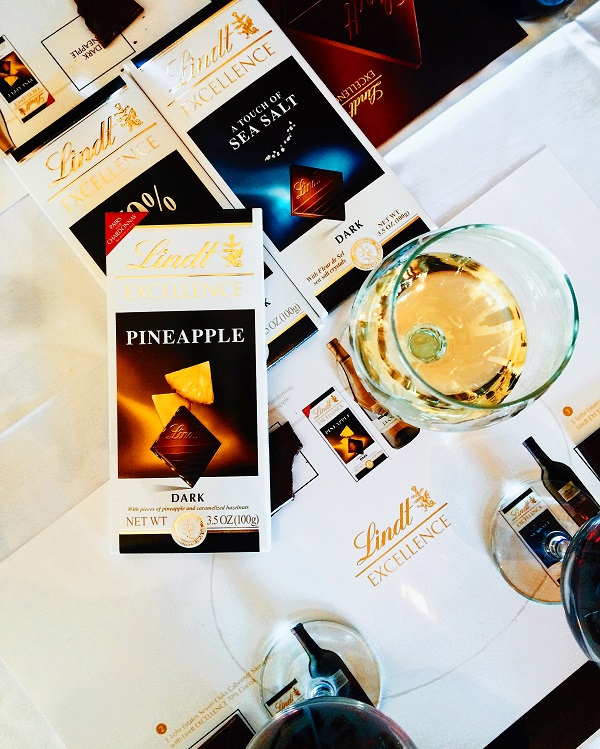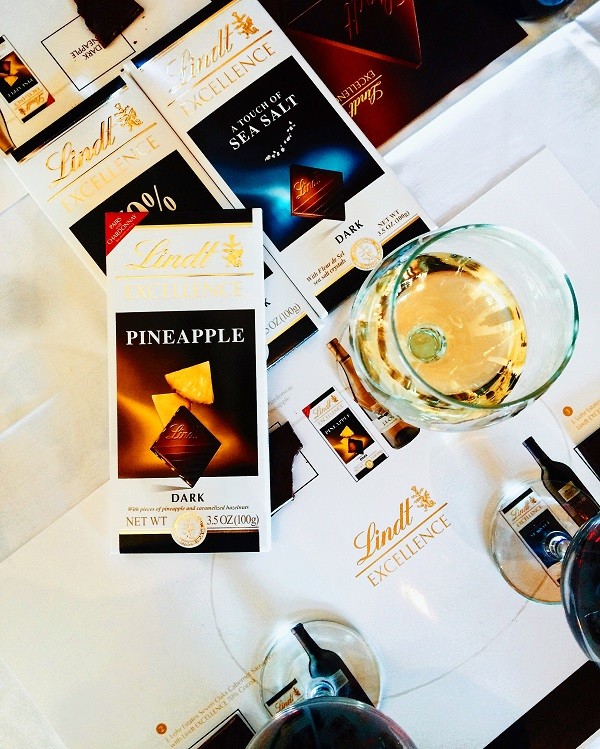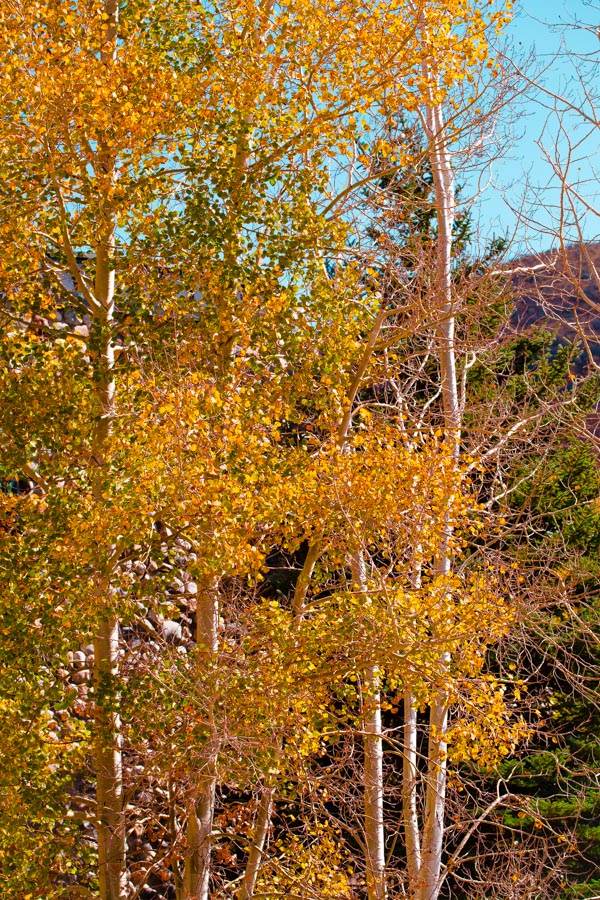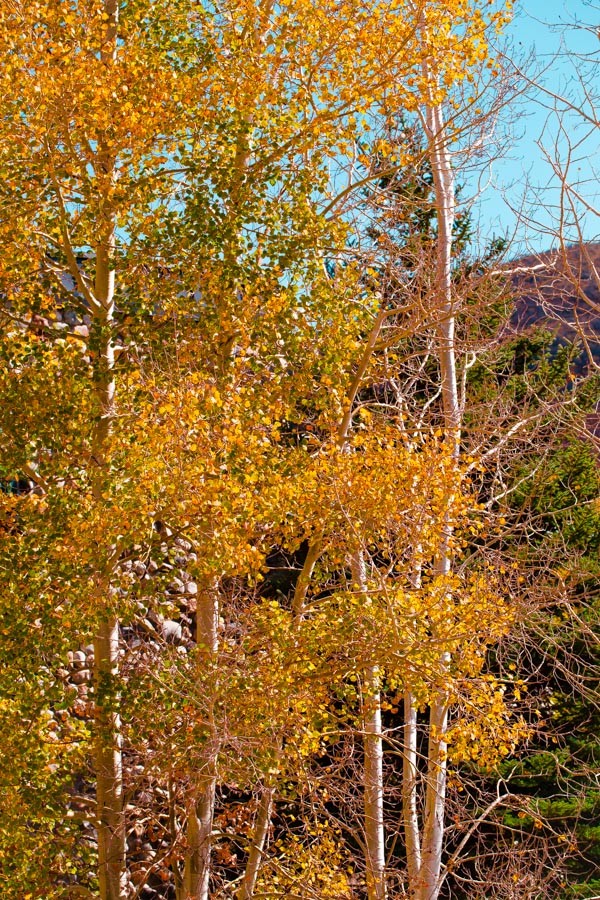 That afternoon we went on a short hike before returning to our final meal of the day! An incredible antipasti spread and meal put together by Private Selection right at the lodge.
I could basically live on antipasti alone. A little bite of this and that accompanied by a glass of wine, and I'm set for life.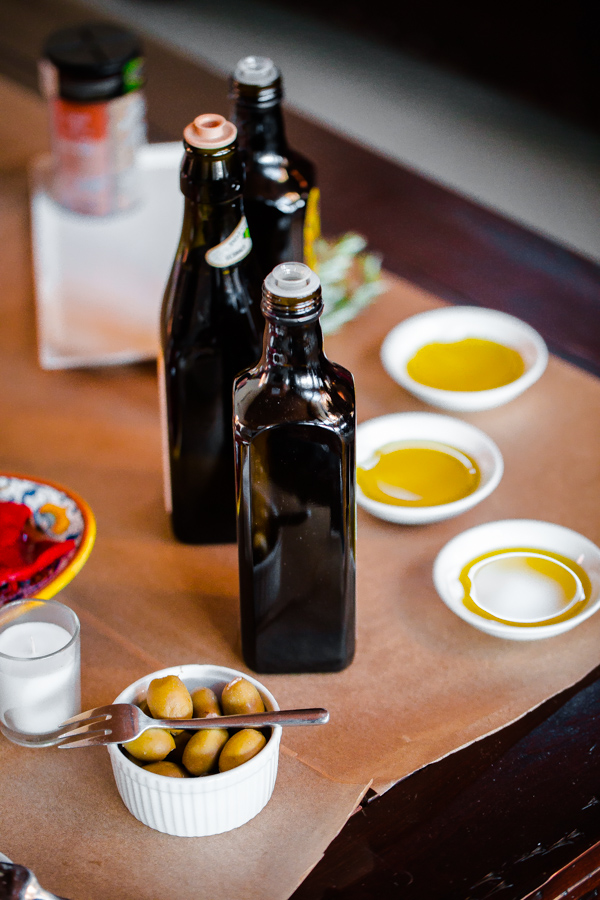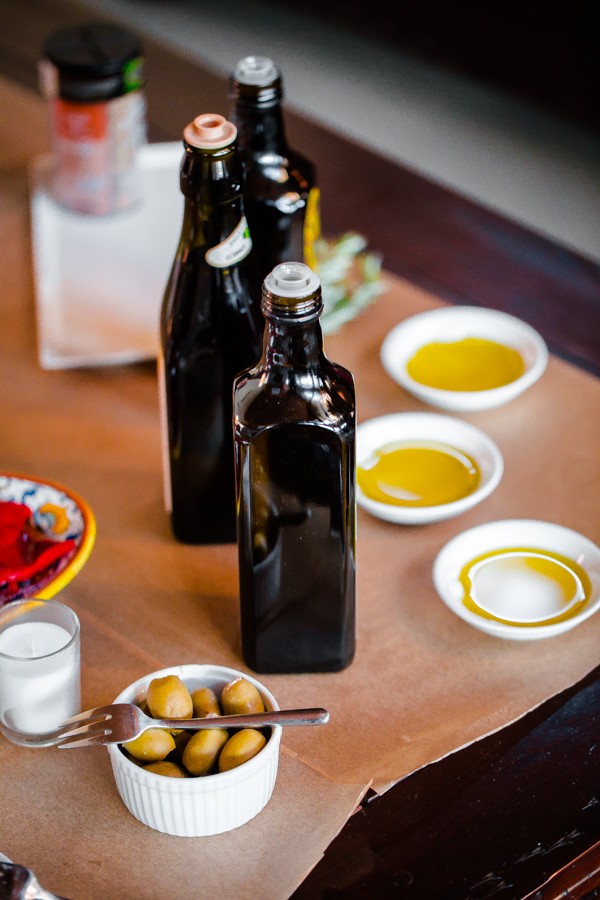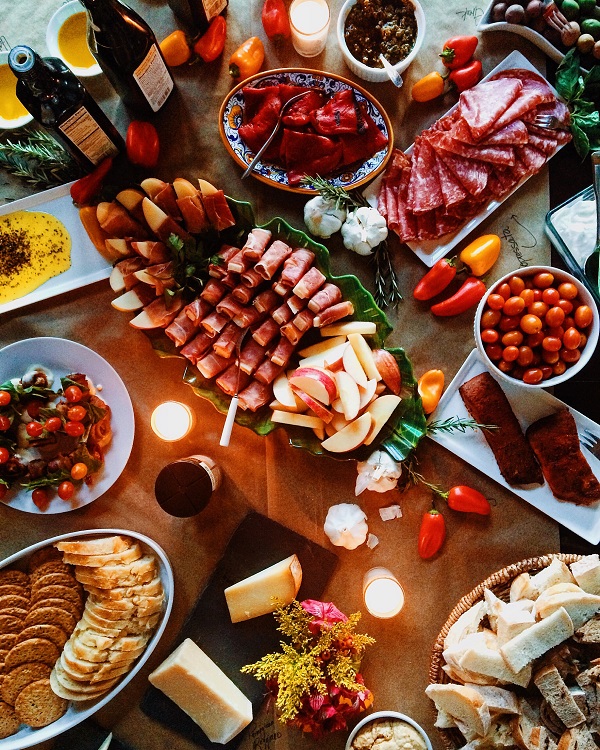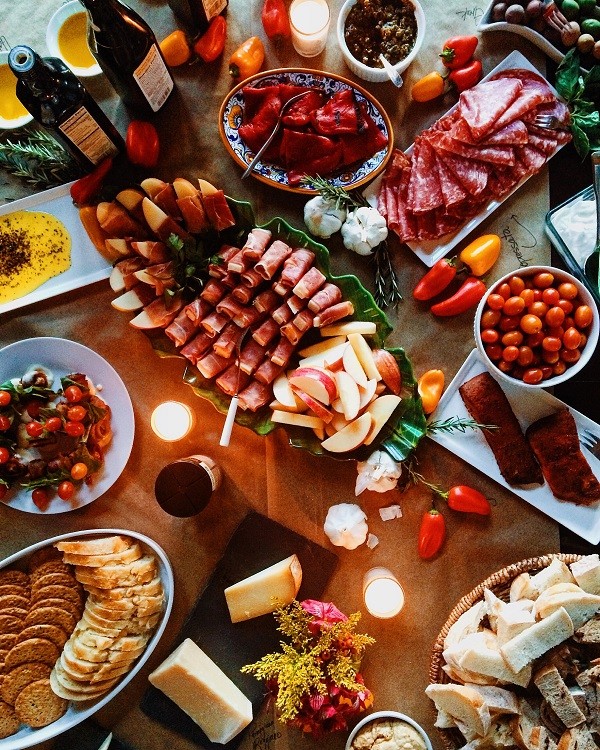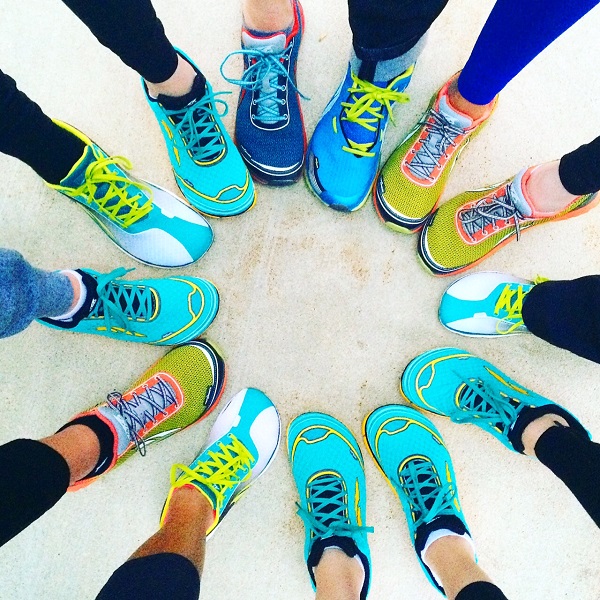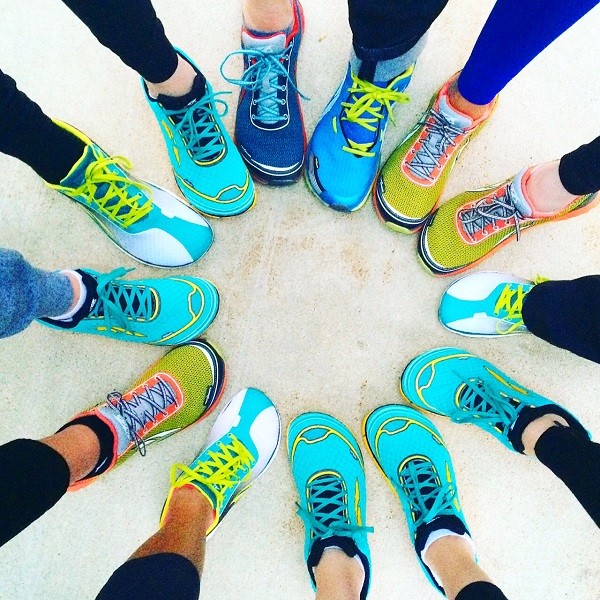 Saturday started with a fun change of pace (literally) with a run better clinic with Golden Harper, creator of Altra running shoes. Honestly, just learning about the company was fascinating. I used to run more regularly in college — never competitively — but haven't been much of a runner these past few years.
I've been really interested in getting back into it since moving to Chicago (hello, flat land!) and I was blown away by these shoes. I've been wearing Saucony shoes for years and after wearing these Altra shoes for just an hour, I was completely convinced and I'm not sure if I'll ever go back.
They are ridiculously comfortable, as they are shaped for your feet. The toe boxes are significantly larger than normal running shoes (the shoe is purposely designed in the shape of your natural foot shape – makes sense, huh?), so my toes are not cramped at all.
I usually look forward to taking off my shoes at the end of long day (even if I'm wearing normal workout shoes in my apartment), and I don't feel that way with these shoes. They are light and breathable.
Disclosure: Each of us was provided with a pairing of Altra running shoes, but I was not obligated to share anything about them at all. I just really like the shoes, have worn my share of good and bad shoes over the years, and thought you might be interested!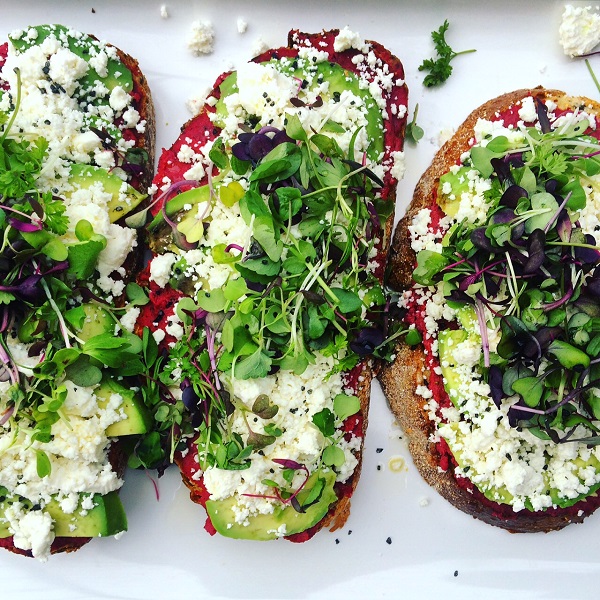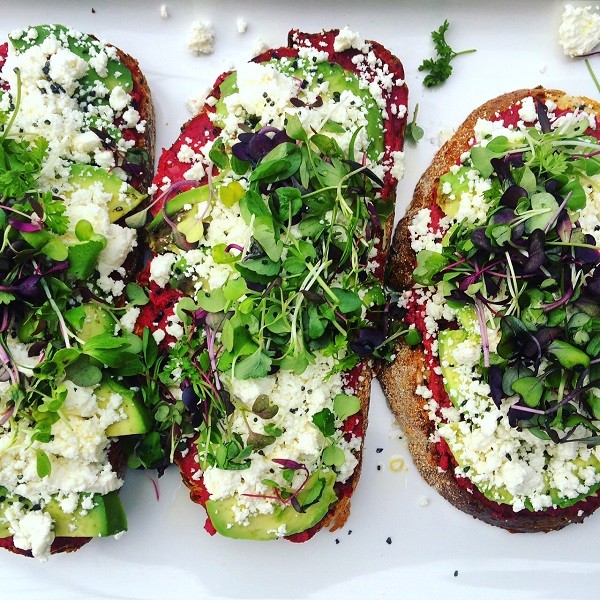 After our running clinic, we came back into the house to enjoy a lovely breakfast provided by Deer Valley Grocery Store Cafe. The beet hummus and avocado toast was my favorite.
We spent the morning together as a group (sans brands) and discussed more blogging topics. We got a chance to talk about things we were working on, thinking about, or struggling with and everyone provided open and honest feedback and advice.
It was my favorite part of the entire retreat and I came away with a lot – most of which you will clued in on over the coming weeks! Let's just say, big things will be happening around here soon and I'm really excited about them.
I couldn't have made this decision without all of these women's support and encouragement! Please check out all of their blogs (they are immensely talented!) and follow along:
Maria (Two Peas and Their Pod), Heidi (Foodie Crush), Kristin (Iowa Girl Eats), Ali (Gimme Some Oven), Ali (Inspiralized), Liz (The Lemon Bowl), Kelly (Just a Taste), Liren (Kitchen Confidante), Monique (Ambitious Kitchen), Kathryne (Cookie and Kate), Andie (Can You Stay For Dinner), and Sarah (Broma Bakery).
We ended the afternoon with a drive up Montage Deer Valley,  lunch at APEX, and an incredible massage at the Montage Spa. I haven't felt that relaxed in a long, long time! Major spoils.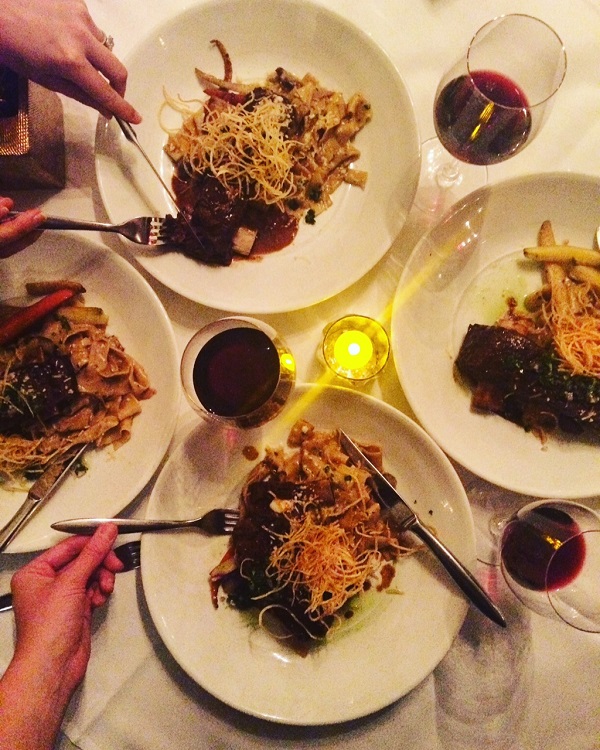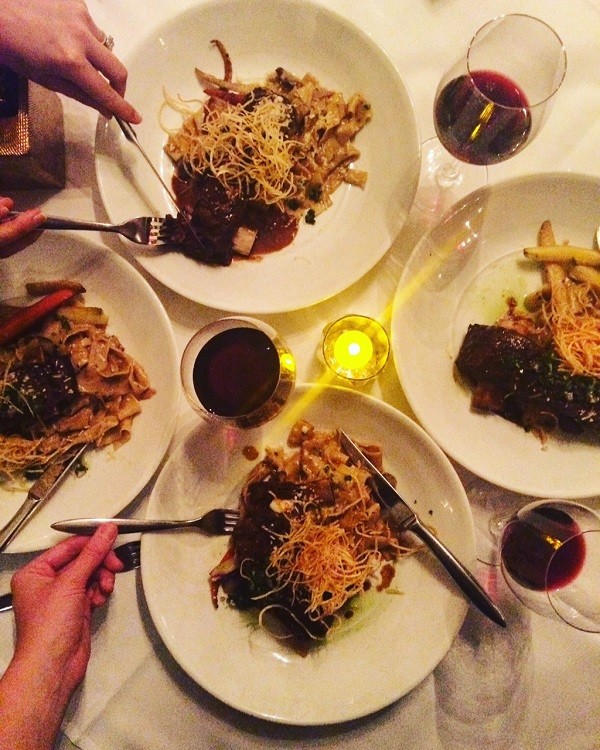 We ended the evening (and our last night together!) with a fantastic dinner at Riverhorse on Main, a restaurant located on Main Street in downtown Park City. I laughed until I cried and ate my weight in short ribs. It was wonderful!
Thank you so much to Heidi (Foodie Crush) and Maria (Two Peas and Their Pod) for organizing such an amazing retreat and bringing everyone together! And a huge thanks to the sponsors who made everything possible:
Deer Valley Resort, Arla Dofino, Lindt, Private Selection, DeLallo, Sabra, Altra, Albion Fit, Montage Deer Valley, and Riverhorse on Main.
Until next time Park City!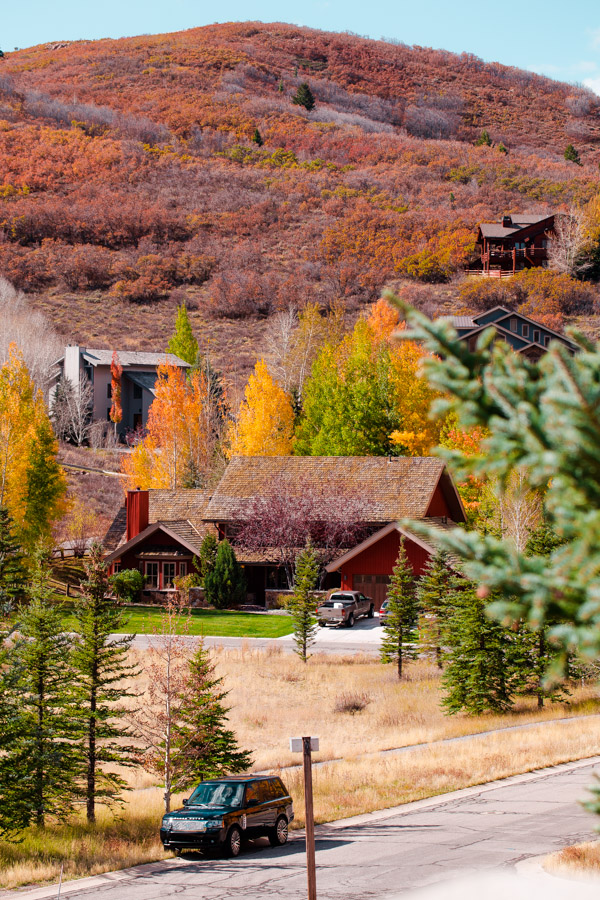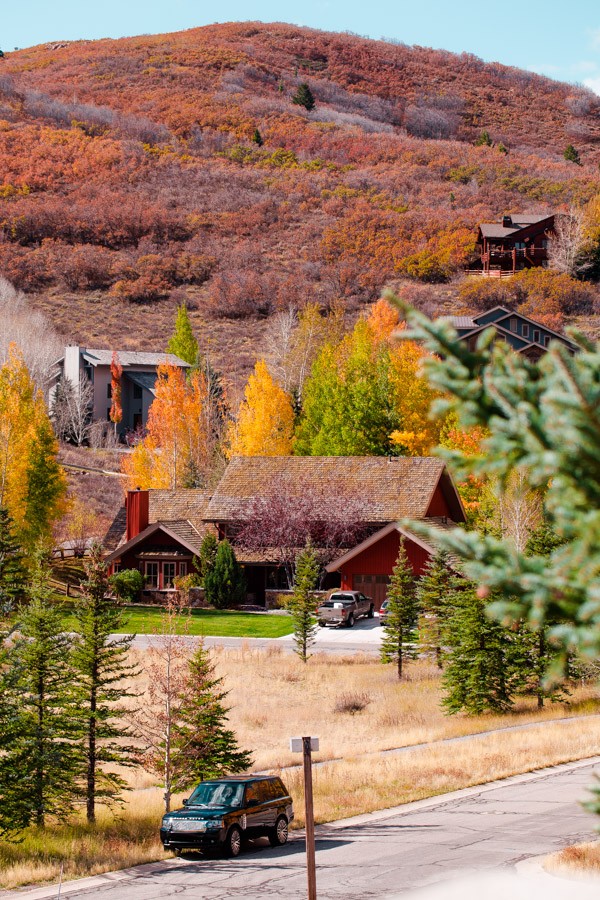 This post contains affiliate links, which means that I make a small commission off items you purchase at no additional cost to you. Please read my
privacy policy
for more information.