Blueberry Cinnamon Hand Pies
This post contains affiliate links.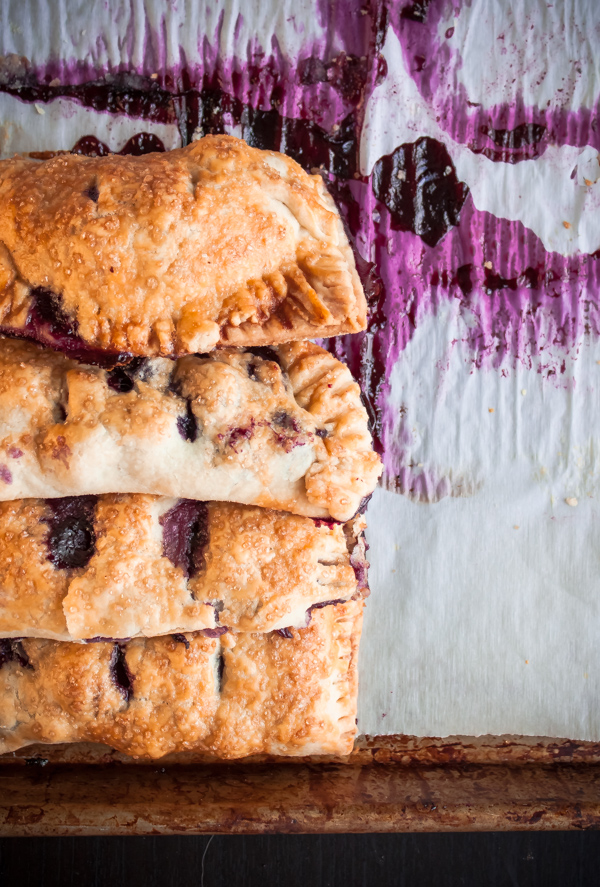 There was a decent portion of my life where I avoided making homemade pie. I certainly didn't attempt hand pies.
I left that task to my older sister, who is known as the pie expert in the family. The crust intimidated me, and my crimping skills were lacking.
And by lacking, I mean nonexistent.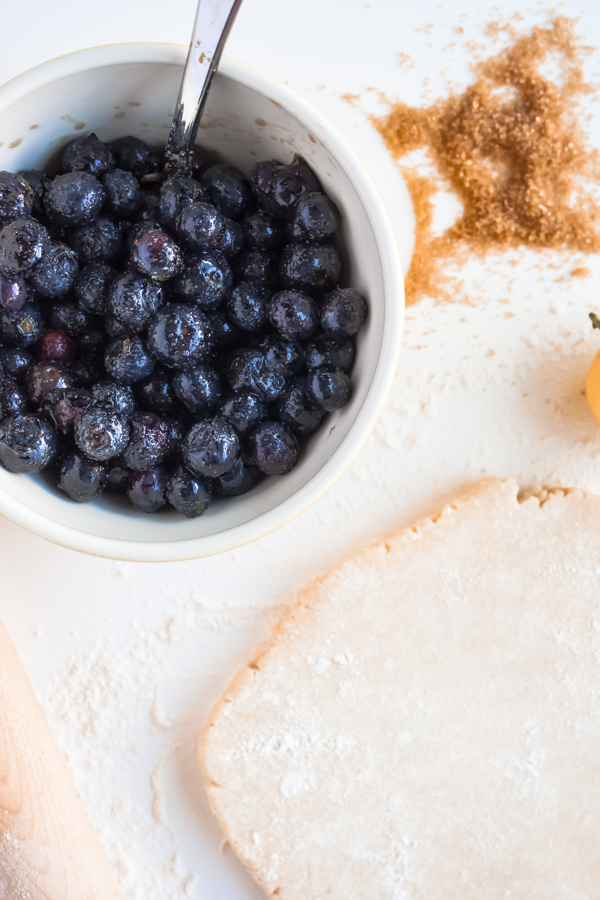 I'm all for chocolate desserts and the occasional slice of cake, but fruit crisps and pies are my one true love.
Give me a slice of homemade pie and a big scoop of vanilla ice cream, and I'm one happy girl.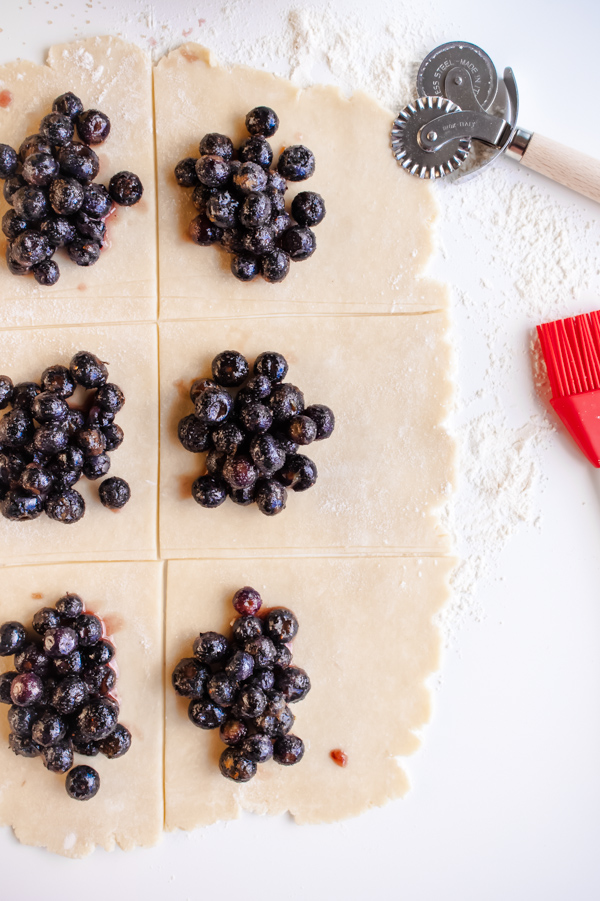 My pie-crimping skills could still use some work (that's why the word 'rustic' was invented, right?), but I'm happy to report that I'm no longer afraid to pie. Yes, I just turned the word pie into a verb.
To pie. It seems right to me.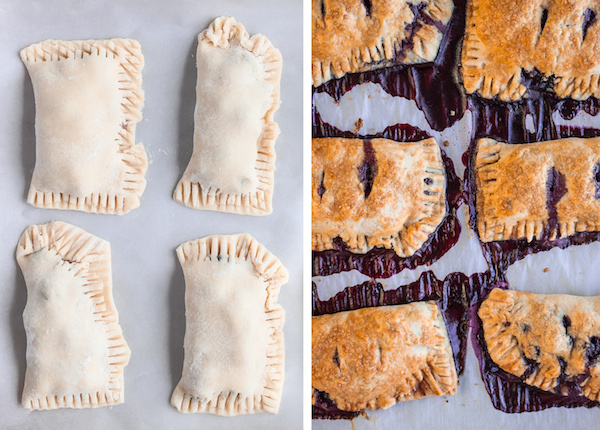 And if there is anything better than regular pie, it is portable pie!
Pie that you can hold in one hand while you sit at your computer and get sucked into the vortex that is Pinterest. Or pie that you can hold in your hand while mingling with friends at a fun Memorial Day get-together (see what I did there?).
Does it get better than that?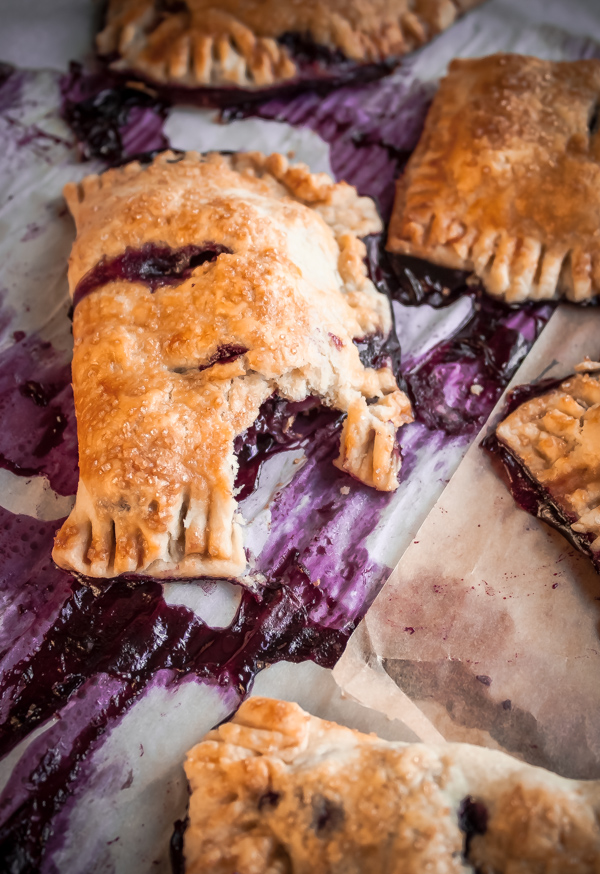 These blueberry cinnamon hand pies fit that criteria and so much more. I know that blueberries aren't quite in season yet, but I just couldn't resist this time. [Hello! Perfect Memorial Day dessert!]
The pie dough has just a touch of sweetness and is perfectly buttery and flakey, and the filling is fresh and vibrant. The addition of lemon zest and warm, ground cinnamon add that special touch.
Technically, this recipe makes six hand pies, but be prepared for everyone to want at least two….or six.
Is it summer yet?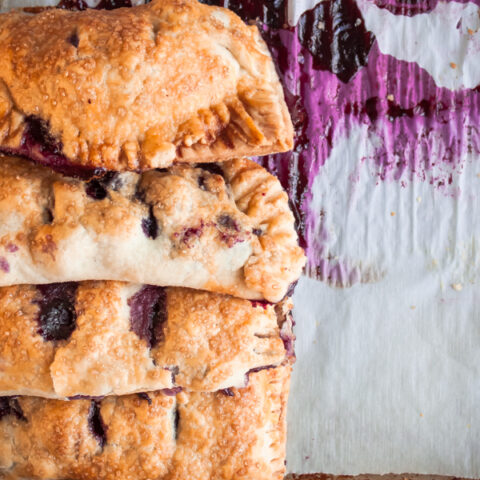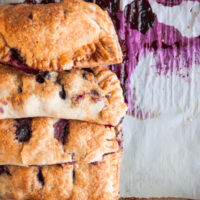 Blueberry Cinnamon Hand Pies
Yield: 6 Servings

Prep Time: 35 minutes

Cook Time: 40 minutes

Total Time: 1 hour 15 minutes
Ingredients
Pie Dough:
1 1/2 cup all-purpose flour, plus more for dusting
1 teaspoon sugar
1/4 teaspoon kosher salt
1/2 cup (1 stick) chilled unsalted butter, cut into 1/4″ cubes
1/4 cup ice water
Blueberry Cinnamon Filling:
9 ounces (roughly 2 cups) fresh blueberries
zest of one lemon
1/4 cup sugar
1 tablespoon fresh lemon juice
1/2 teaspoon ground cinnamon
1/4 teaspoon kosher salt
1 whole egg, plus one teaspoon water
1 tablespoon demerara (or other raw) sugar
Instructions
Prepare Pie Dough: Combine the flour, sugar, and salt in the bowl of a large food processor. Pulse several times to mix thoroughly.
Add the butter, and pulse several times until the butter is thoroughly incorporated and the texture resembles that of a coarse meal—you want the butter pieces to be in varying sizes, some small and others slightly larger. This will result in the flakiest crust.
While pulsing, slowly add the water and continue to pulse until the dough just begins to clump together loosely.
Remove the dough to a clean counter top, shape together with your hands into a square disc, and cover tightly in plastic wrap. Refrigerate the dough for 1 1/2 – 2 hours, or until firm (dough can be prepared up to three days in advance).
Prepare Hand Pies: Preheat the oven to 375 degrees Fahrenheit. Line a large baking sheet with parchment paper.
In a bowl, combine the blueberries, lemon zest, lemon juice, cinnamon, and salt. Mix thoroughly. In a separate small bowl, whisk together the egg and water. Set aside with a pastry brush.
Remove the pie dough from the fridge, and allow it to rest at room temperature for 5 to 10 minutes. Once it has rested, place the dough on a lightly floured counter top. Using a rolling pin, roll the dough into a 12″ x 15″ rectangle (don't worry if the edges are not perfectly straight). Using a pastry cutter or knife, cut the dough into six rectangles.
Brush the edges of the pie dough rectangles with water. Distribute the blueberries evenly into the center of each rectangle, and fold the dough over. Use a fork to seal the edges.
Place the hand pies onto the parchment lined baking sheet. Brush the the tops of the pies evenly with egg wash, and sprinkle with demerara sugar. Using a sharp knife, cut two to three small slits into the top of the pies (to allow steam to escape during baking).
Bake at 375 degrees for 35-40 minutes (rotating halfway), or until the golden brown. Do not worry if some of the filling spills during baking, this is to be expected.
Transfer baking sheet to a wire rack to cool. Serve warm or at room temperature.
Notes
Pies can be wrapped tightly and stored at room temperature for up to 2 days.

Recipe lightly adapted from Bon Appetit.
Nutrition Information:
Yield: 6 Serving Size: 1
Amount Per Serving: Calories: 175Total Fat: 2gSaturated Fat: 1gTrans Fat: 0gUnsaturated Fat: 1gCholesterol: 34mgSodium: 190mgCarbohydrates: 35gFiber: 1gSugar: 10gProtein: 4g

A Beautiful Plate provides nutritional information, but these figures should be considered estimates, as they are not calculated by a registered dietician.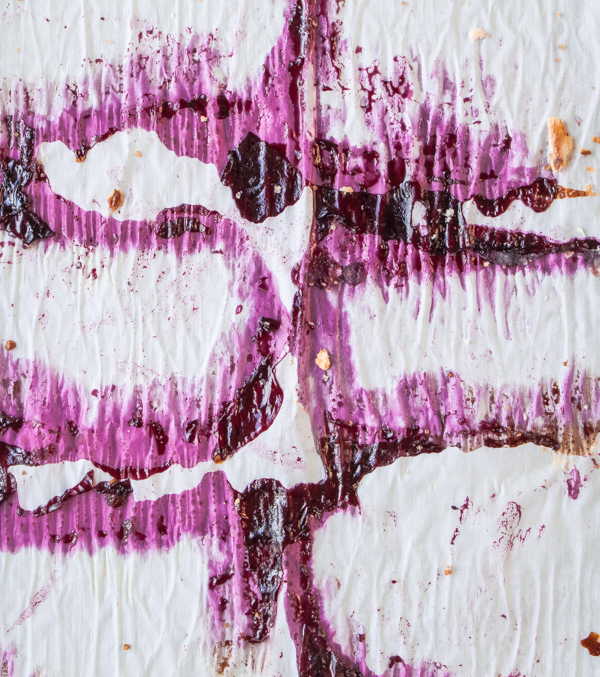 This post contains some affiliate links, which means that I make a small commission off items you purchase at no additional cost to you. Please read my
disclosure policy
for more information.