Blueberry Cinnamon Hand Pies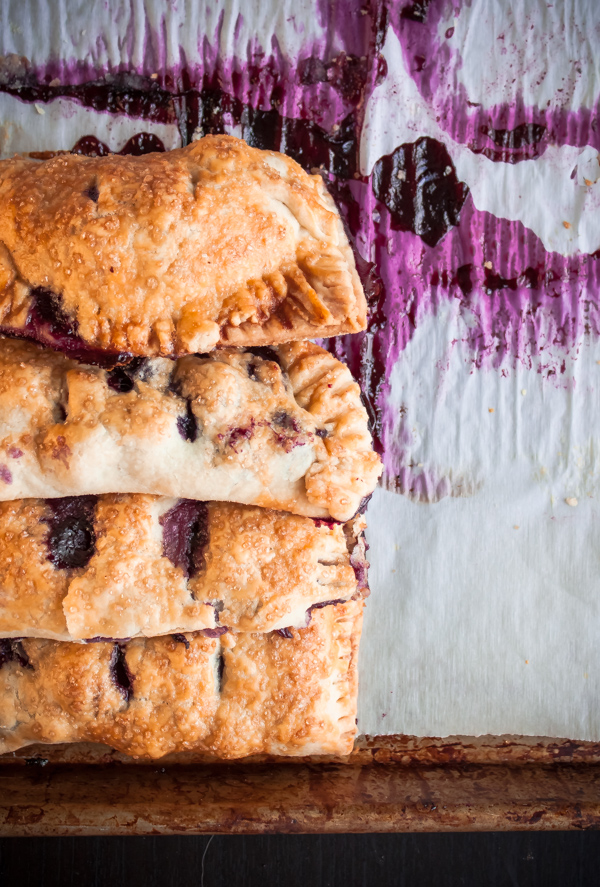 There was a decent portion of my life where I avoided making homemade pie. I certainly didn't attempt hand pies.
I left that task to my older sister, who is known as the pie expert in the family. The crust intimidated me, and my crimping skills were lacking.
And by lacking, I mean nonexistent.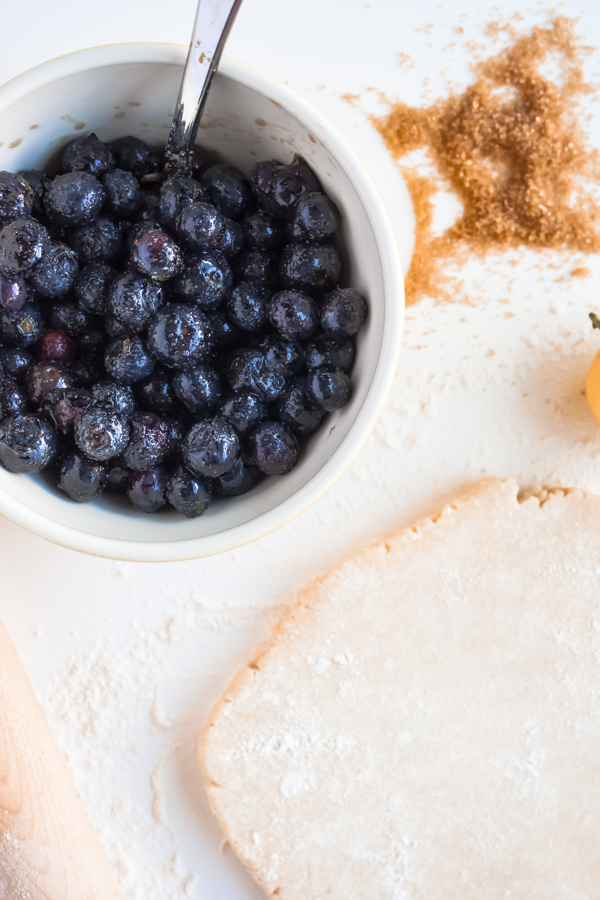 I'm all for chocolate desserts and the occasional slice of cake, but fruit crisps and pies are my one true love.
Give me a slice of homemade pie and a big scoop of vanilla ice cream, and I'm one happy girl.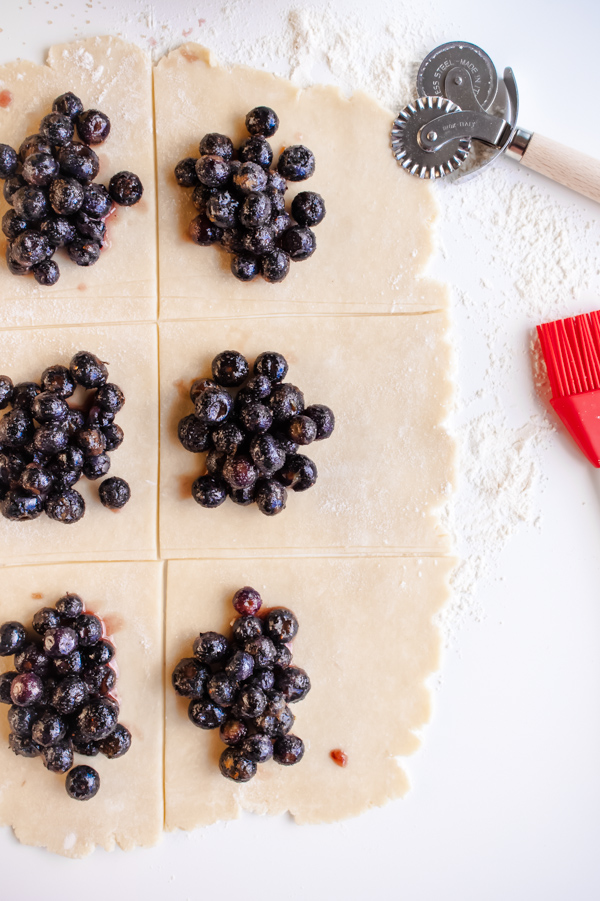 My pie-crimping skills could still use some work (that's why the word 'rustic' was invented, right?), but I'm happy to report that I'm no longer afraid to pie. Yes, I just turned the word pie into a verb.
To pie. It seems right to me.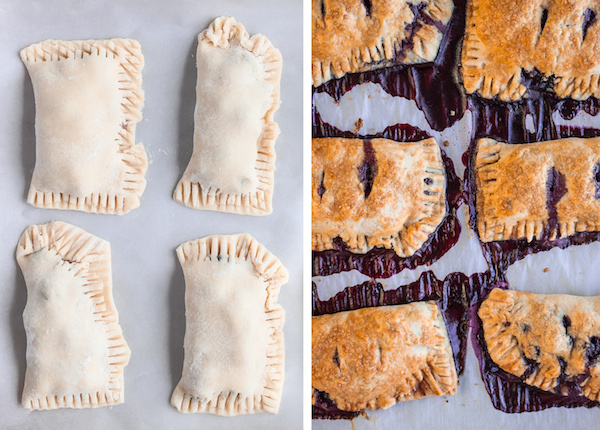 And if there is anything better than regular pie, it is portable pie!
Pie that you can hold in one hand while you sit at your computer and get sucked into the vortex that is Pinterest. Or pie that you can hold in your hand while mingling with friends at a fun Memorial Day get-together (see what I did there?).
Does it get better than that?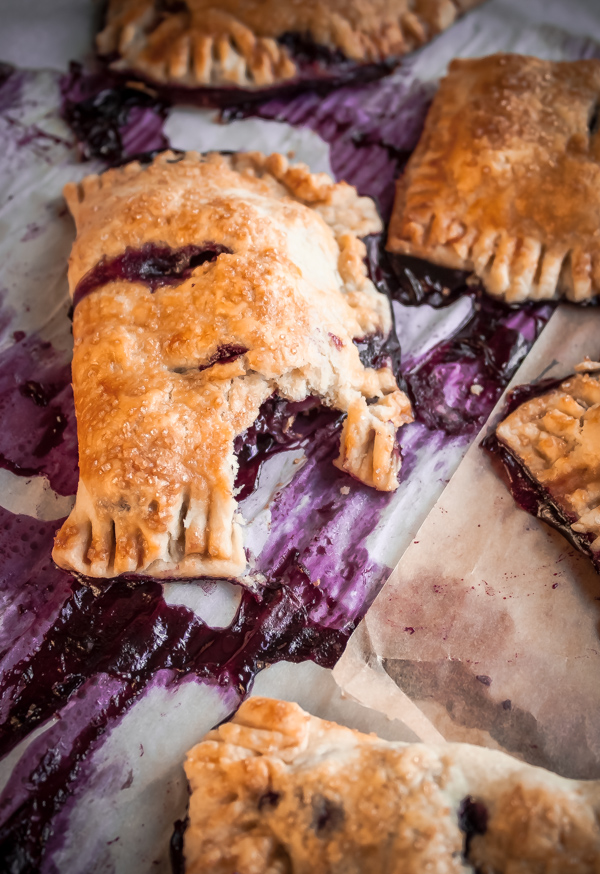 These blueberry cinnamon hand pies fit that criteria and so much more. I know that blueberries aren't quite in season yet, but I just couldn't resist this time. [Hello! Perfect Memorial Day dessert!]
The pie dough has just a touch of sweetness and is perfectly buttery and flakey, and the filling is fresh and vibrant. The addition of lemon zest and warm, ground cinnamon add that special touch.
Technically, this recipe makes six hand pies, but be prepared for everyone to want at least two….or six.
Is it summer yet?