*Read all about the inspiration for this weekly blog series by clicking here!*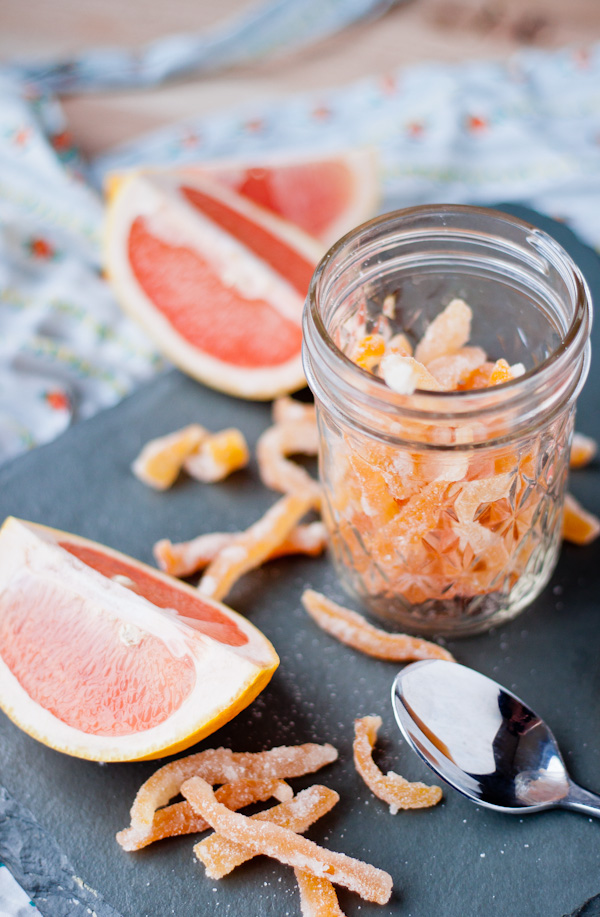 I have always been inexplicably obsessed with grapefruit.  As a kid, I used to go through gallons of grapefruit juice a month (my lunchbox was never without a container of it).
I even took it upon myself to call one of my favorite teachers in preschool, Mrs. Grapefruit.  Her real name was Mrs. Fruiterman, so it wasn't totally random.  I just heard the word "fruit" and decided to rename her after my favorite one.
Ok…yeah, it was a little weird.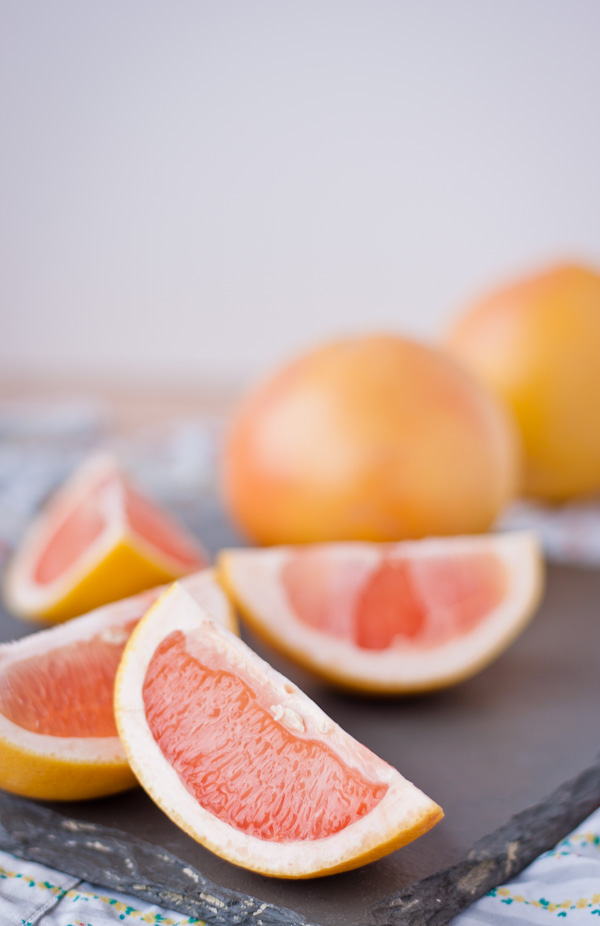 And yes, I'm still obsessed with grapefruit.  I still can't think of a better accompaniment to a big plate of pancakes doused with maple syrup.
Something about the sweet and sour combo gets me every time.  Try it!  Grapefruit juice > orange juice.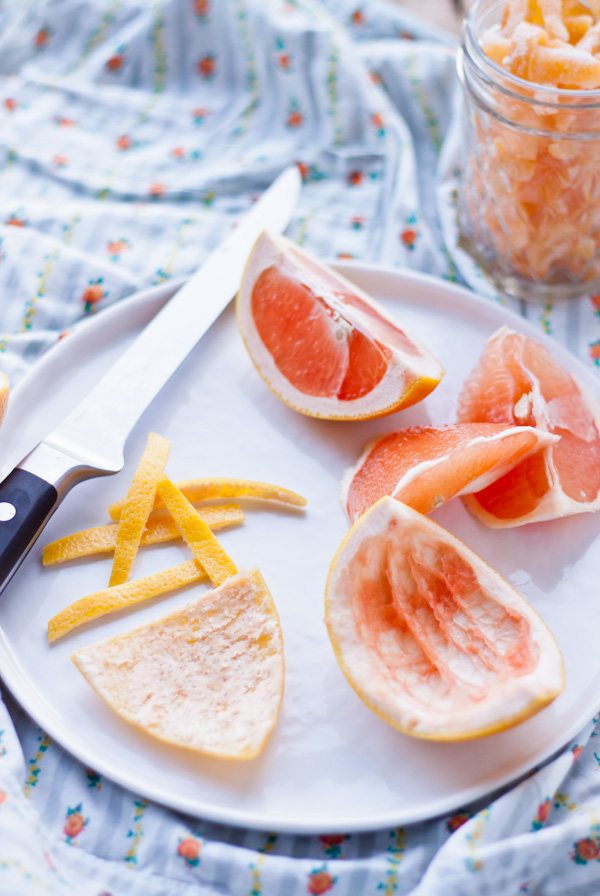 Anyway, so when I stumbled across this candied grapefruit zest in a December 1991 issue of Gourmet magazine, I was hooked.  I've always been a huge fan of candied zest and fruit, but had never tried candied grapefruit zest before.
Essentially, candied citrus comes down to a few steps: blanching the zest at least three times (which helps remove the oils and bitterness) and slowly simmering it in a syrup solution.  It's that simple.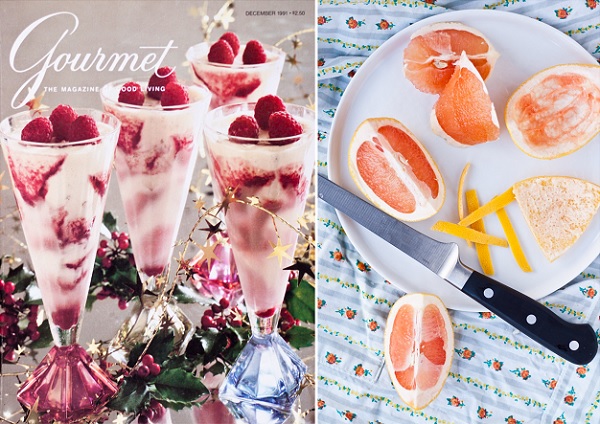 There are two important things to note about this recipe:
First off, it is very straight-forward.  All you'll need is three to four grapefruit, several cups of granulated sugar, water, and a few tablespoons of corn syrup (which gives the sugar syrup you'll simmer the zest in shine and helps prevent crystallization).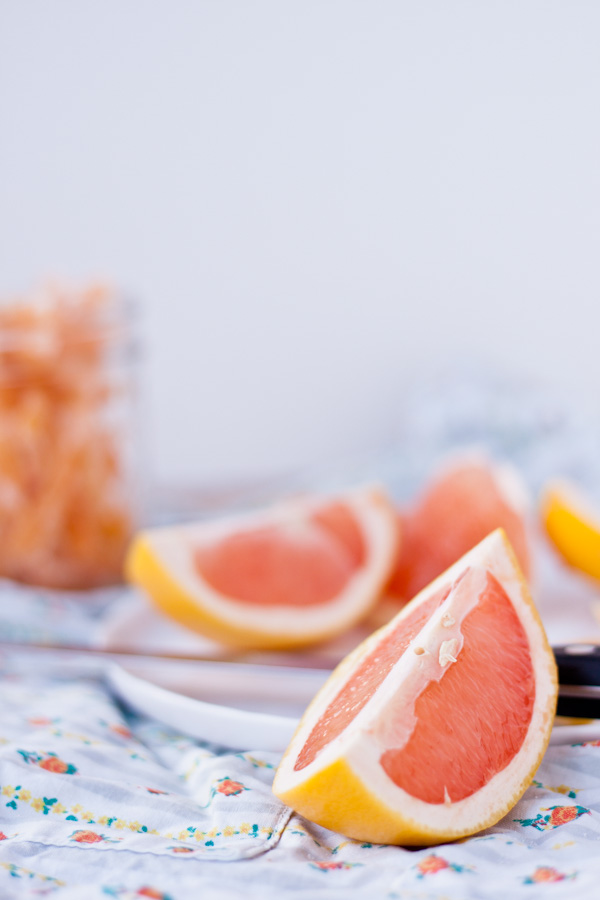 Secondly, although the recipe is very simple, it is a little bit time-consuming.  Not in a bad way, but it is definitely not a throw-together-in-five-minutes kind of recipe.  It requires a bit of attention.
Depending on how aggressive you are with removing the pith, it can be a bit of an arm workout too.  On that note, I don't suggest using a vegetable peeler to speed this part up, since you really want the peel to be a bit thicker and more substantial.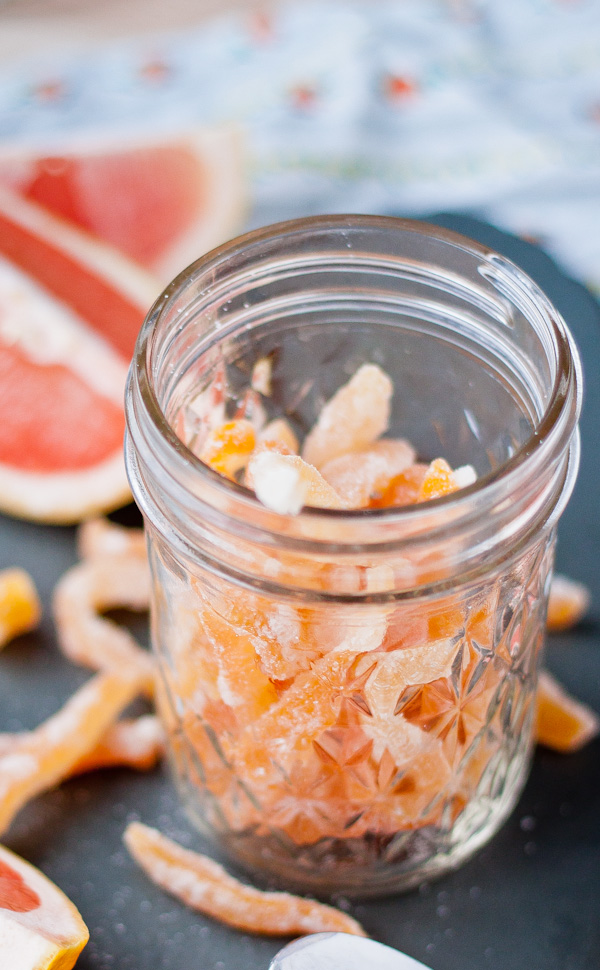 This candied grapefruit zest is sweet, a little bit sour, and would make such a fun homemade gift over the upcoming holidays!
You could even use it in baked goods (pound cake, cookies, you name it!) or put out a bowl of it for people to snack on.  So many possibilities.  Grapefruit lovers unite!