Gingerbread Cupcakes with Marshmallow Frosting and Pomegranate Caramel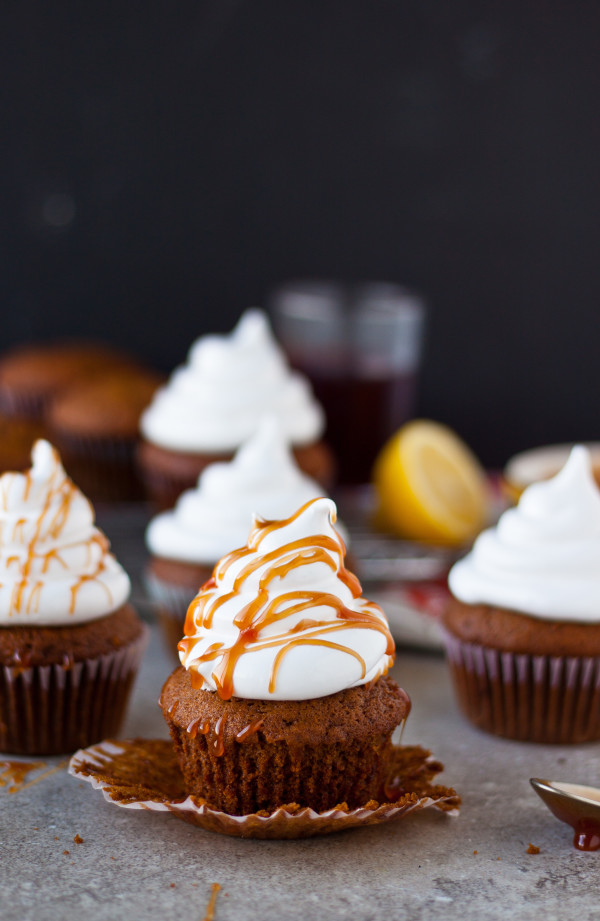 These gingerbread cupcakes with marshmallow frosting and pomegranate caramel might be some of the best baked goods I've ever made.  And I take that statement very seriously.
Can you believe that this is my first cupcake recipe on the blog?  Total disgrace.  I know.  Especially since I spent almost a year baking and decorating them all day, every day, not all that long ago.
[Wait, maybe that's why it took me so long…]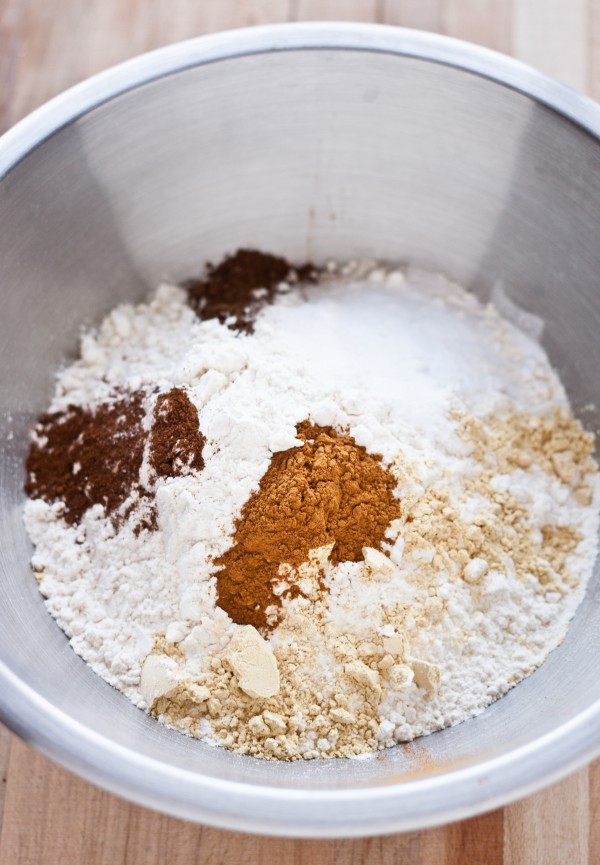 So you can imagine the amount of pressure (read: a lot) I've put on myself over the years.  The "first blog cupcake" that I would inevitably share with you guys had to be special.  And different.
Nothing too wacky, but definitely different.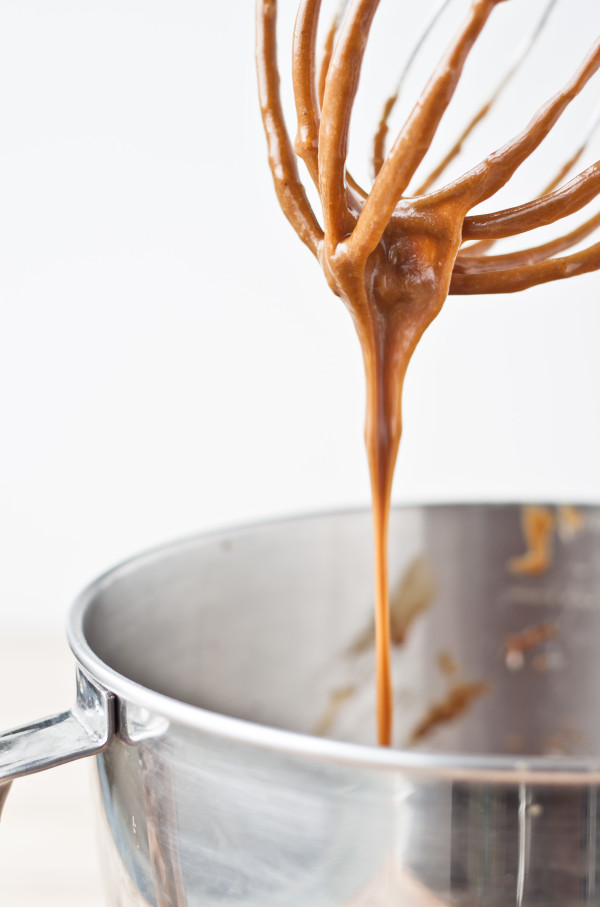 These cupcakes meet both requirements. Plus, they're festive. So festive!
Cue the carolers, light the Christmas tree, break out the Christmas mugs, quote Elf ("oh my god! Santa's coming!? I know him! I know him!") and listen to Carol of the Bells on repeat–that kind of festive, you know?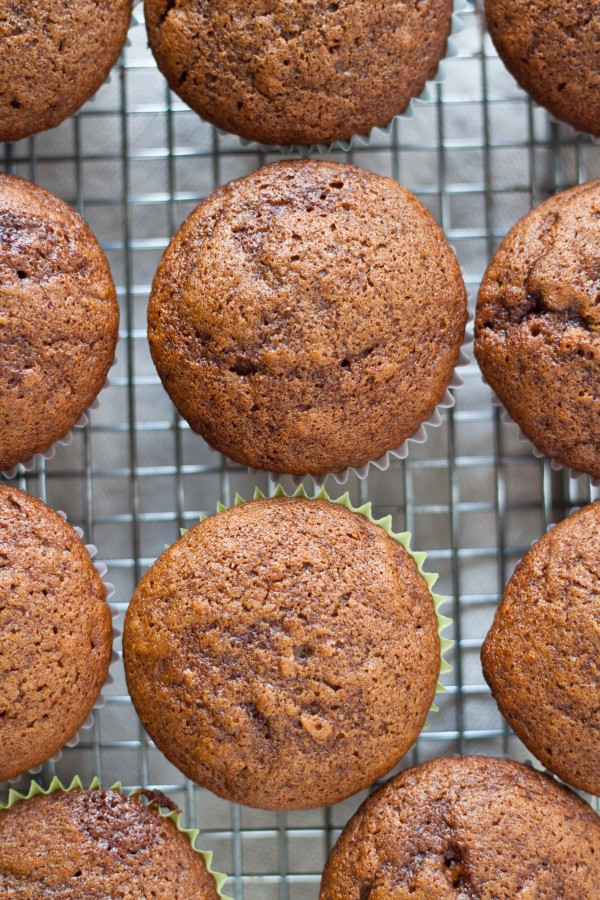 First of all, there are the gingerbread cupcakes, which are full of dark molasses flavor, cinnamon, ginger, allspice, and cloves.
They are tender, moist and incredibly simple to throw together.  You could eat them as muffins, but that's not nearly as fun.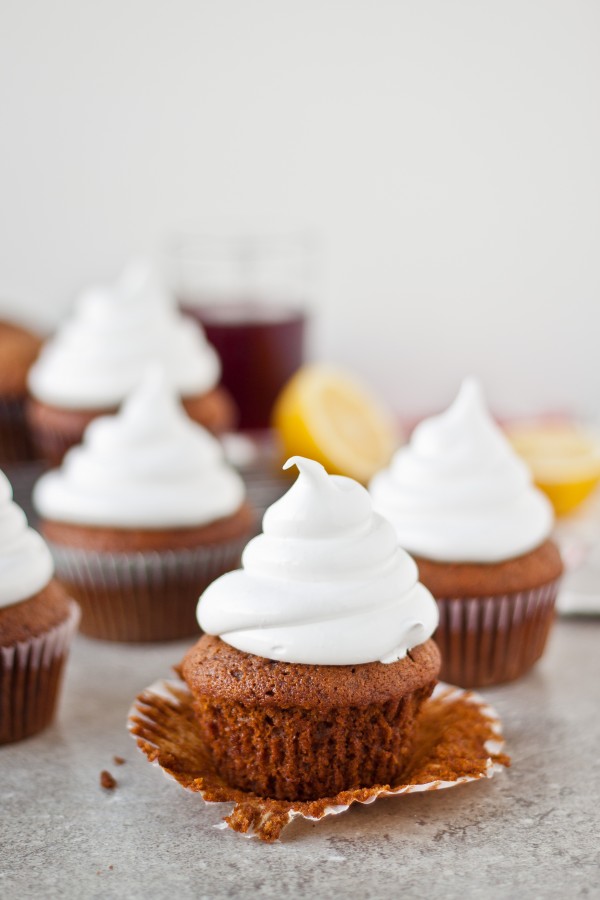 Once the cupcakes have baked and cooled, you top them with the world's fluffiest marshmallow frosting–made from egg whites, sugar, lemon juice, and vanilla extract.
It's about three million times better than marshmallow fluff (which in my opinion, isn't all that fluffy).  In fact, it should really be called cloud frosting!  So light and fluffy, I can hardly stand it.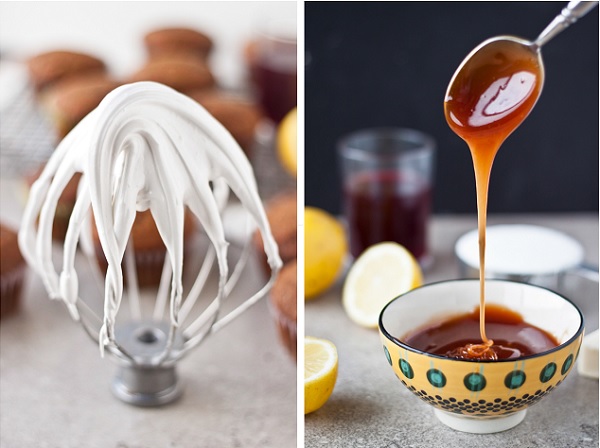 Then you drizzle each frosted cupcake with homemade pomegranate caramel!  This part is mandatory, because this stuff is amazing and totally takes these cupcakes over the top.
You know that step when you're making normal caramel where you carefully whisk in cream and butter?  Well, for this version, you're going to skip the cream and add in pomegranate juice.  And just a teensy bit of butter.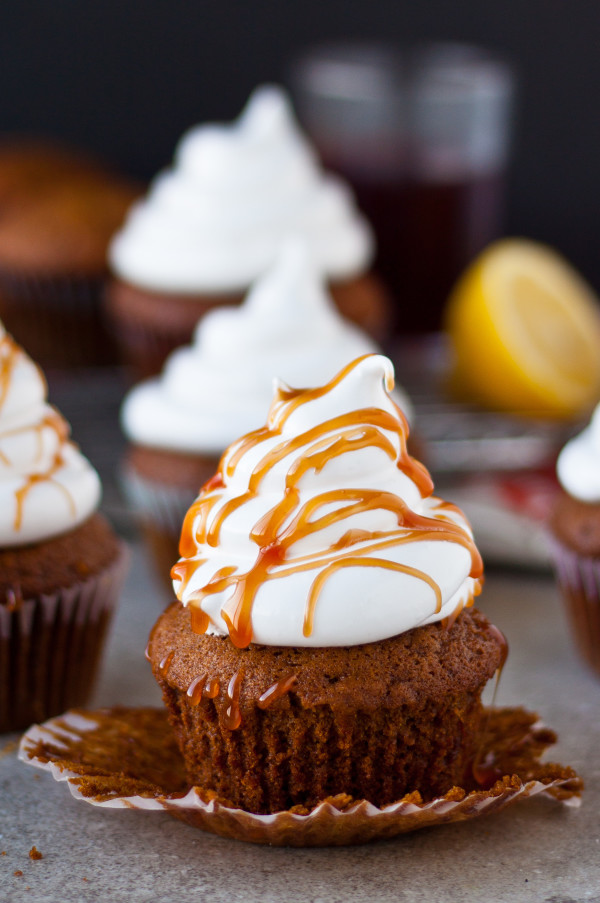 Unlike regular caramel, this pomegranate caramel is a little sour and tart, with just the right amount of bitterness from the burnt sugar.  It cuts the sweetness of the frosting perfectly and pairs so well with the gingerbread cake.  It also has the prettiest red hue!
These cupcakes were practically inhaled before my eyes.  And loved by all.  (Obligatory, half-bitten-into photo included below).  Enjoy!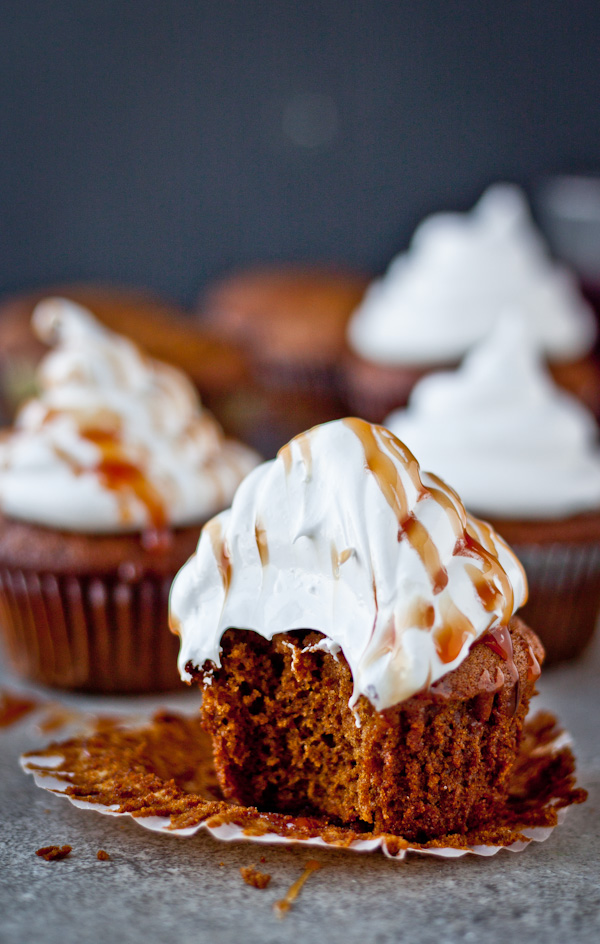 Looking for something to make with the leftover pomegranate juice from this recipe?  Try this super easy pomegranate ginger sorbet.