Tortilla-Crusted Chicken Salad with Cilantro Dressing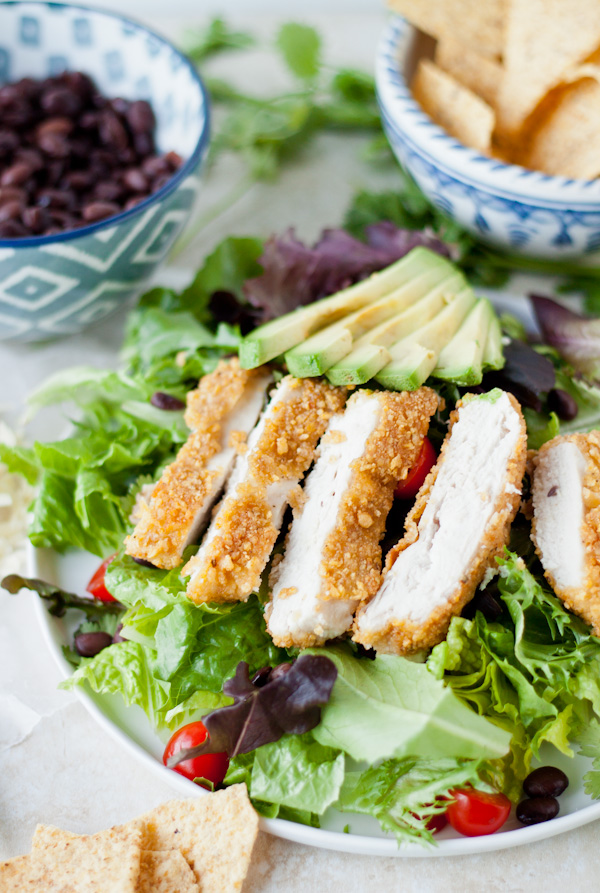 Otherwise known as "I have no idea what to call this" or "who cares about the name, because it's yummy" chicken salad.
Literally, I must have spent a good thirty minutes just trying to figure out how to describe this one.  There is a decent amount of stuff going on.  And I didn't want to play favorites.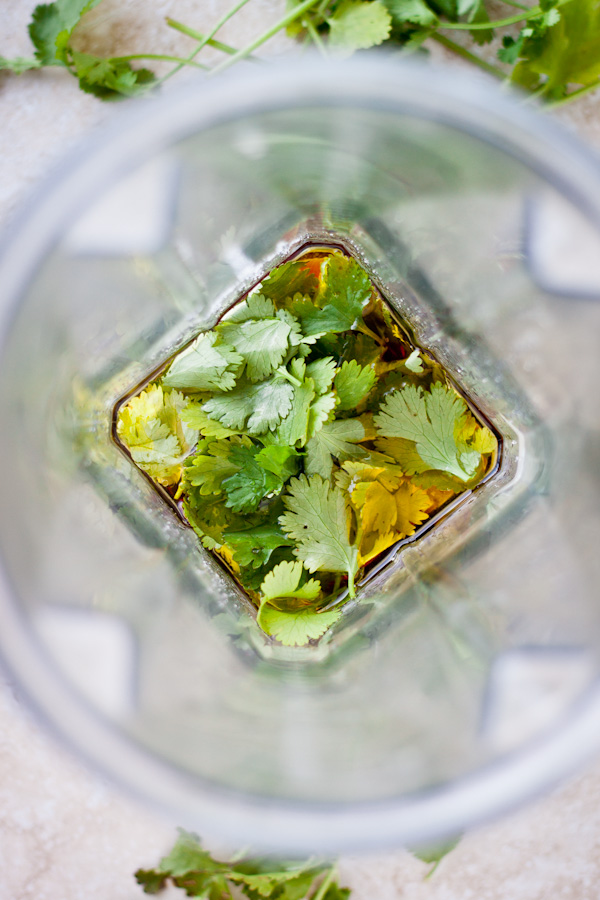 I feel like I did everything backwards this week.
I was probably supposed to tell you guys about this salad on Monday (especially since it was the Monday after Thanksgiving and all) and then share those cupcakes with you today.  As a sort of end-of-the-week celebration dessert.
On Monday, we could have pretended that coating chicken with crushed tortilla chips and pan-frying them was healthy.  I mean, it is a salad after all.
But now, it's officially Friday and we're all craving pizza and all of the foods, so who the hell cares anymore.  The more, the merrier.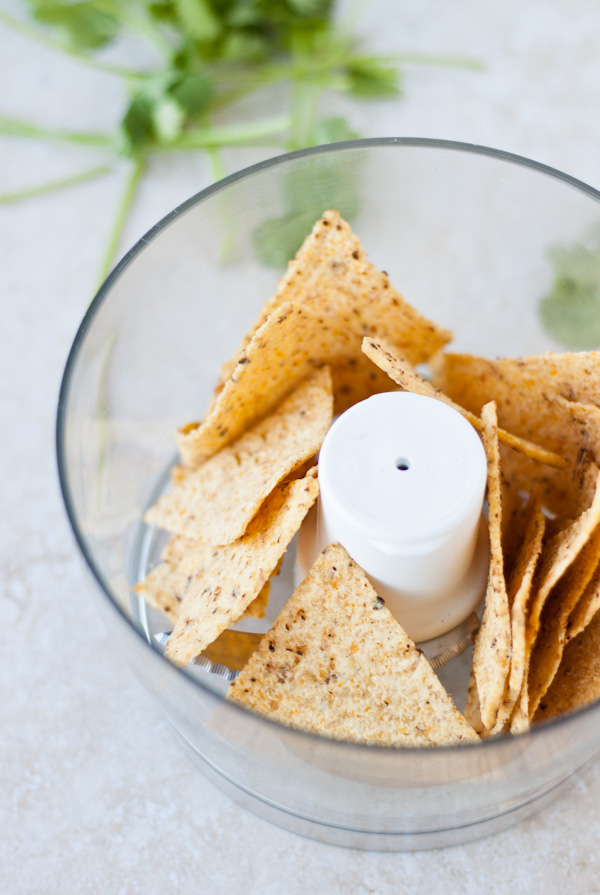 I first got this idea when I went to a popular Mexican restaurant in DC a few months ago and had fish tacos (in a flour tortilla) that were crusted with tortilla chips.
Good, but the idea seemed a bit redundant to me–and it totally overpowered the fish.  But I did love the texture!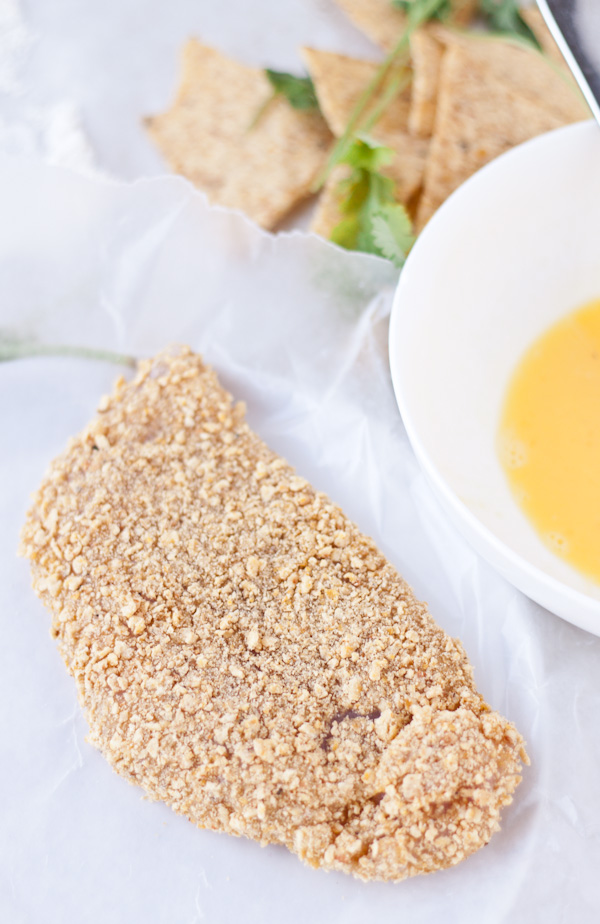 I kept thinking about how I wanted to try it out at home with a Tex-Mex salad that was full of avocado, black beans, tomatoes, cilantro and other goodies.
If it were summer, I probably would have also added some pico de gallo too.  And maybe some fresh corn.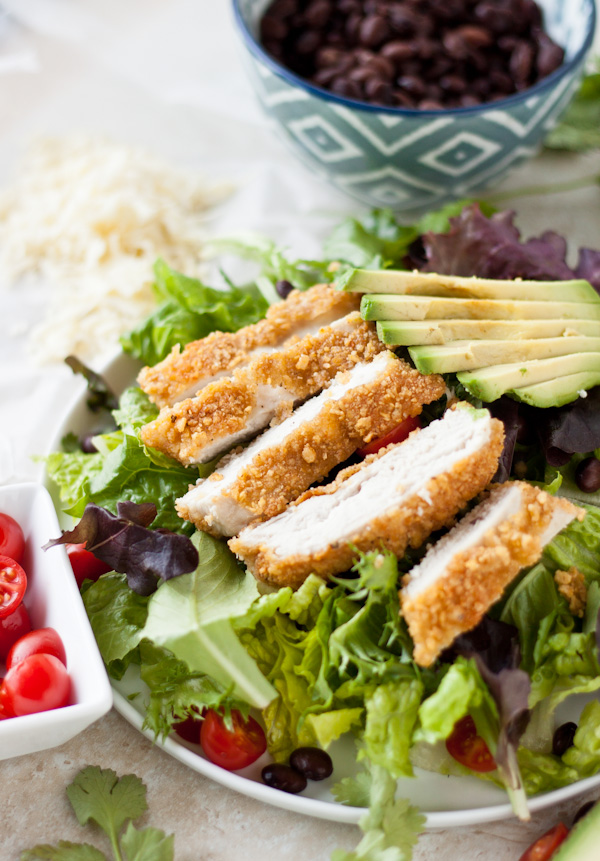 The dressing (adapted slightly from Joe Yonan's Serve Yourself) is a simple combination of cilantro, red wine vinegar, oil, and garlic.  I added some lime juice as well to give it a bit more brightness.
I know I shared salad measurements below, but its more of a rough estimation.  I've never ever measured lettuce in real life….and I'm pretty sure you most likely haven't either, so feel free to adjust it depending on how many people you're serving!
P.S.  Happy Friday!