The Great Apartment Search
A lot has happened over the last few months as I've been living at home.  Several months ago, my dad was offered a job position overseas in Glasgow, Scotland, which he accepted and started this past April.  Since then, I've been living alone with my mom as she finished up her last year as a teacher, before heading over to join him there as of today.  It's definitely been a big adjustment!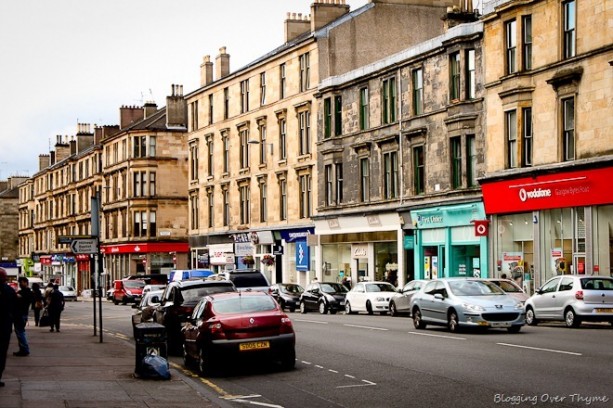 In anticipation, I've also been planning on my own big move…even if it is just a few miles away.  That's right!  I'm officially moving out of my parent's house and into my very first apartment with Connor (and Max, the cat).  Since we decided to stay in the DC area (Connor will be attending Georgetown Medical School in the fall), we've been eagerly looking forward to moving into a fun, young, and more importantly walkable neighborhood just outside DC in Northern Arlington.
While I've greatly appreciated living at home since graduating last May as it allowed me to save money (originally in anticipation of nursing school), get adjusted to post-college life, and spend quality time with my parents, I am more than ready for a change in scenery and routine.  Being able to walk to restaurants, shops, running trails, the Metro, and even the gym was a major priority for our future apartment and luckily, we've found one that will allow all of these things.  However, the search for the apartment was anything but ideal…
Originally we planned on moving in July/August, depending on what was available, so we had a chance to settle before Connor started classes.  However, I couldn't help but start looking sooner and really began stalking Craigslist in late May 😉
Within 24 hours of clicking obsessively between ads for apartments, I had found one that sounded more than perfect!  It was a second floor of an old Victorian house, had more than enough square footage, and even had a covered balcony as an added bonus.  We set up a viewing for the following week and about 30 minutes before we were about to head out the door to go see it, we got bad news.  The landlord had already given it away without notifying us.  We were not happy to say the least.  The next few hours were spent walking by foot looking at apartment buildings and slowly realizing that our already-given-away-ideal-apartment was essentially a needle in a haystack.  After seeing nearly 10 different apartments, we finally found an option that would give us the same amount of space, but at a significantly higher monthly rent.  Reluctantly, we decided to go through the rental application process.
However, at the last moment that night, we decided to go on Craigslist one more time…and our jaws dropped when we saw:
2 Bedroom, 2 Bath Apartment Available July 1 in ALL UTILITIES are included in your rent!
Additional Features:
Both bedrooms are large (Master is 20′ x 14′, Second BR is 14′ x 12′), Master has walk-in closet and en suite bath.
2 Full Baths are ideal for roommates
Large, private balcony shaded by trees for privacy
Monthly parking for 2 cars available (One dedicated parking space with unit, plenty of additional parking for second car)
AMAZING location within walking distance of Clarendon/Courthouse in Arlington
Can I also add that this apartment was listed for $600 dollars less a month than the apartment we were within 24 hours away from officially signing a lease at?!?  And it included utilities?!?
Within 30 seconds, we sent an email to the current tenant and gave a silent prayer…
During what turned out to be a short but emotionally exhausting search process, we had seen ONE bedroom apartments that were going for about $800 more a month and with half as many features.  I couldn't help but think it was too good to be true…but either way, we decided to email the tenants and beg to see the apartment as soon as possible.
Two hours of anxiety and constantly pressing the refresh button in my email, we had set up an appointment and decided, having learned the hard way with the first apartment, to sign a rental application right away without having set one foot in the apartment.  36 hours later, we signed a lease and, this weekend, we are officially moving in.
More details (and before/after pictures) to come!  
This post contains affiliate links, which means that I make a small commission off items you purchase at no additional cost to you. Please read my
privacy policy
for more information.