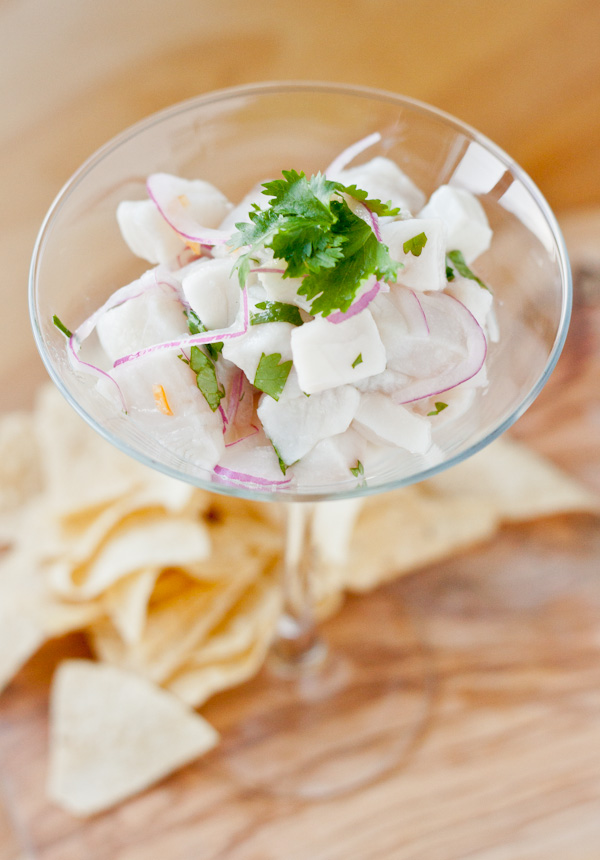 I'm sure I've confessed to this many times before, but I sort of have a thing for Mexican food. Totally predictable, sort of obnoxious, but completely undeniable as well.  I can't seem to get enough of it–Connor can attest to this first hand.
This is sort of unfortunate, because unlike a lot of other major cities, DC is not blessed with an incredible Mexican food scene.   Don't get me wrong, we definitely have a few gems here and there, but they are few and far between.
So you can imagine how delighted we were discover a great new place within just fifteen-minutes walking distance from our apartment.  Personal favorites include the tuna tartare taquitos, goat tacos made with homemade corn tortillas, the juiciest carne asada I've ever had, hibiscus frozen margaritas and CoronaRitas that will make your head spin…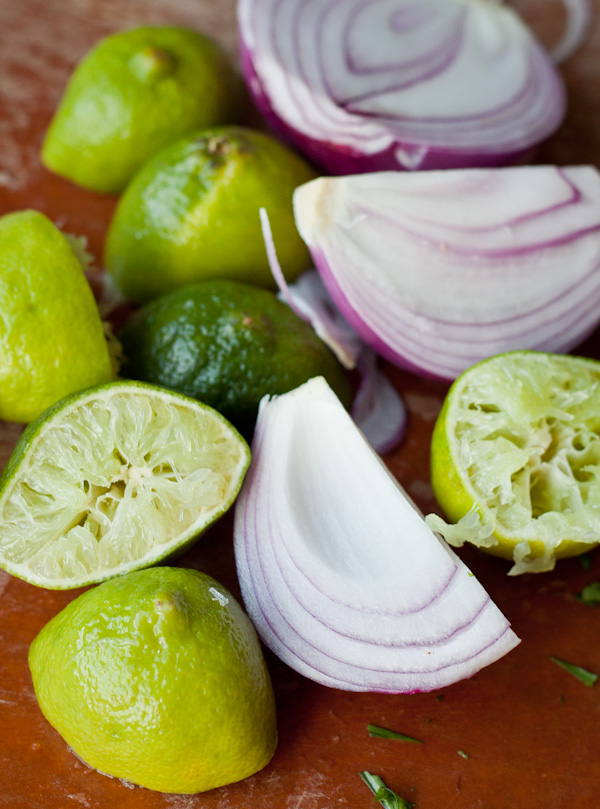 And, of course, the ceviche de pescado, which is one of my personal favorites.  Light and refreshing, with just the right amount of heat from fresh cilantro and diced haberno pepper to have you coming back for more every single time.
This past weekend, I decided to take matters into my own hands and recreate my own version at home.  I bought some fresh tilapia filets, squeezed a million (or six) fresh limes, and figured out the rest as I went along.
Luckily, it was a success and Connor and I both happily ate it for dinner that night alongside tortilla chips and a big bowl of guacamole–my kind of meal.  Enjoy!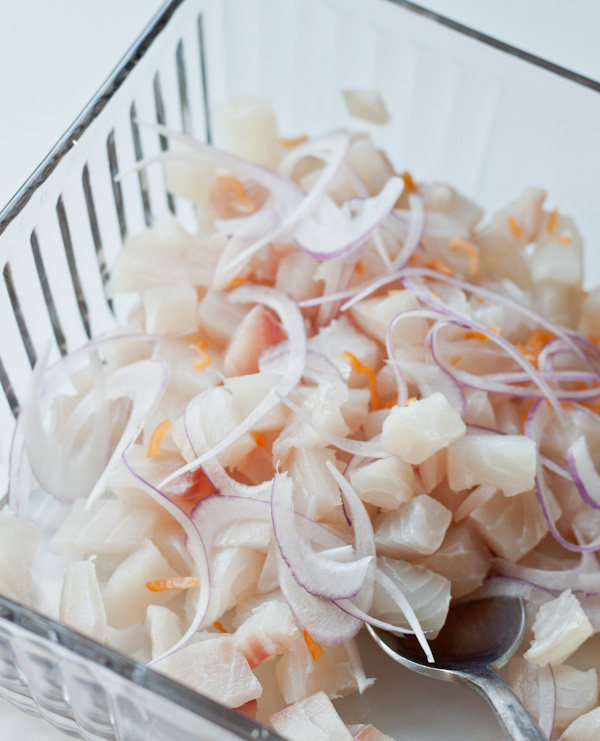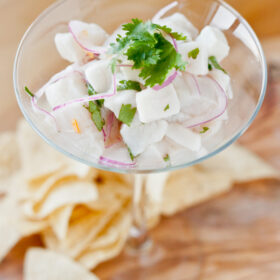 Ceviche De Pescado
Ingredients:
~1 lb. tilapia filets (as fresh as possible)
1/2 cup freshly squeezed lime juice
handful of fresh cilantro, roughly chopped
handful of thinly sliced red onion
1/2 haberno pepper, finely diced (*wear gloves to avoid any discomfort)
1/4-1/2 teaspoon jalapeno hot sauce (depending on heat preference)
salt
Directions:
Cut the fish into very small pieces (about 1/2″ cubes). Salt generously and place in a non-reactive, shallow dish.
Add lime juice, thinly sliced onion, diced haberno, jalapeno hot sauce, and cilantro. Stir to combine.
Cover mixture and allow to sit in refrigerator for one hour.
Remove and stir once again. Allow to marinade in fridge for an additional 2 to 2 1/2 hours. Taste and season as necessary.
Serve cold with tortilla chips.
This recipe is more of a basic guideline, than a strict "measurement" recipe.  Feel free to adjust amounts as needed and don't shy away from salt or acid in this recipe–it really makes a huge difference in the final dish!
All images and text ©
.