Cheddar Biscuits with Black Pepper Honey Glaze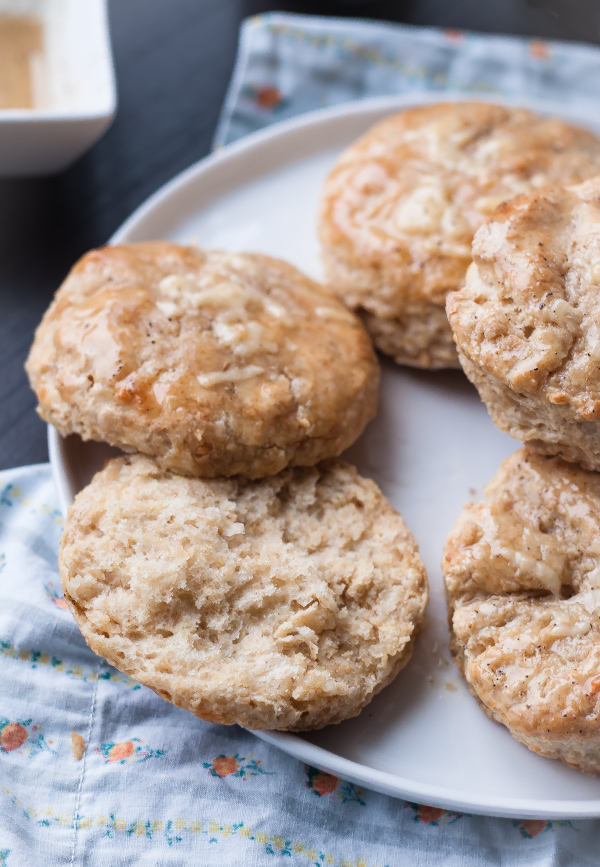 Is this weird?
I can't decide if this savory-sweet biscuit thing is just…odd.  But I promise it doesn't taste nearly as weird as it sounds!  It is actually pretty good.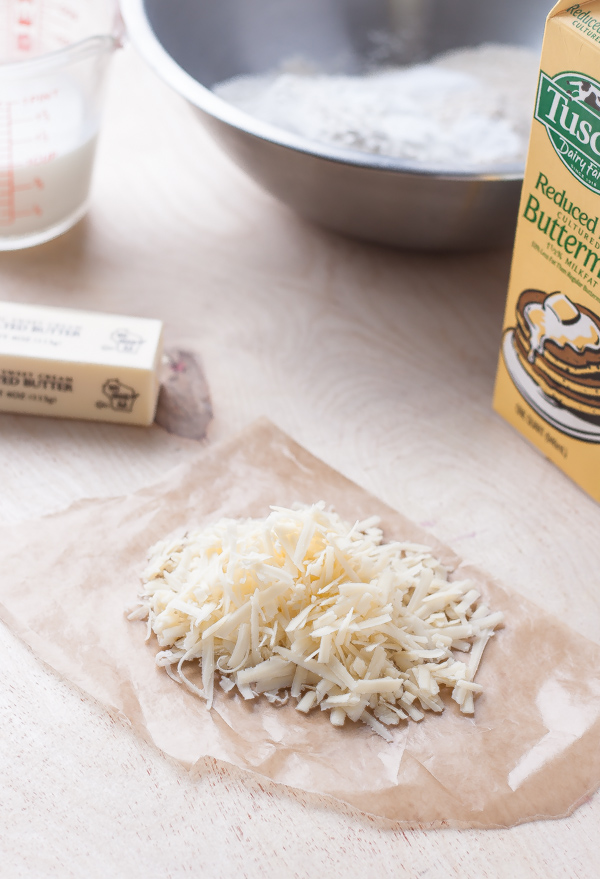 Recipe development is a mixed bag of emotions for me.  Sometimes ideas seem to materialize out of thin air and other times, I can't think of anything to save my life.
I prefer to think large picture (i.e. I want to make biscuits! or cake! or fill-in-the-blank!) most of the time.  Once I do that, the rest seems to come more naturally to me.
That is exactly how these biscuits came to be.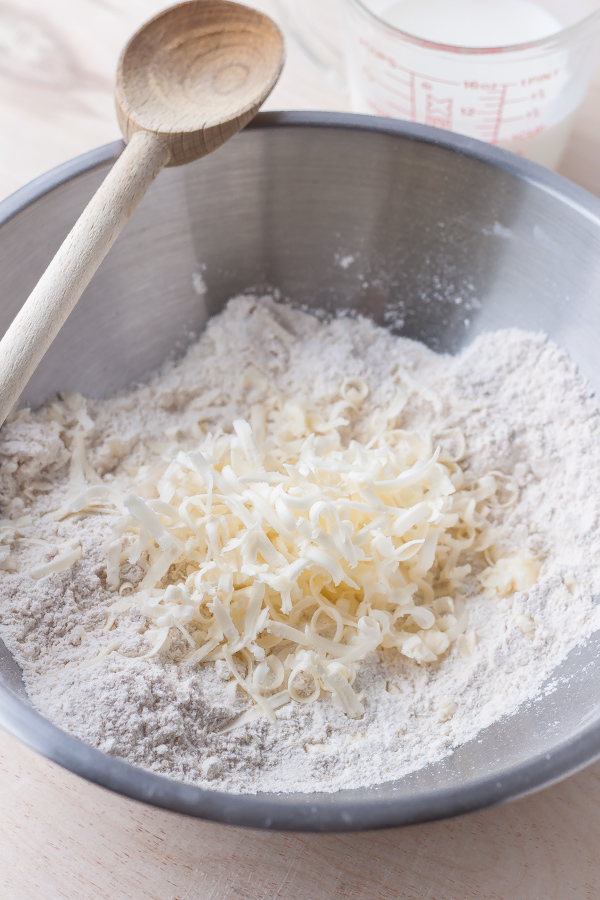 I've also been fixated on the combination of savory, peppery foods with honey ever since Connor and I went to an amazing restaurant in DC about a month or two ago, and we feasted on pickle-brined fried chicken with honey, hot sauce, and benne seeds.
It was the perfect blend of salty, sweet, and spicy.  Oh, and then I had dessert with foie gras, but that is a story for another day.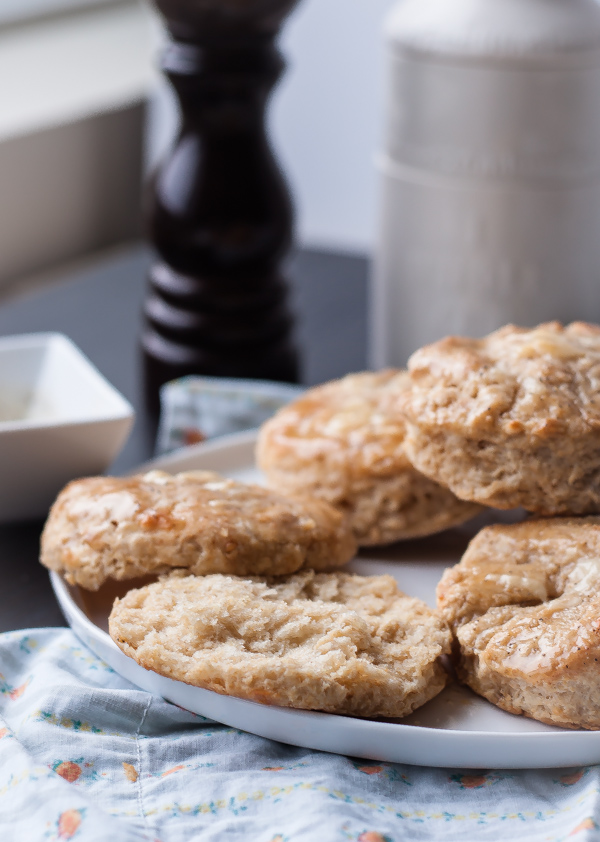 Somehow that fried chicken dish inspired me (in a very vague sort of way) with the idea for these biscuits.  I was drawn to the idea of incorporating some sort of salty, sweet, and peppery component.
I took a bunch of ideas that I knew worked well together: honey + biscuits, cheddar + black pepper, cheese + honey, and combined them into one.  The pepperiness of the black pepper is balanced with the sweet honey, and the sharp, salty cheddar helps pull it all together.  These biscuits are definitely not your average, everyday staple kind of biscuit, but they are a fun change of pace!
If you're not feeling the black pepper honey glaze, feel free to leave it out and eat the cheddar biscuits as is!  Or vice versa.