Cheesy Whole Wheat No-Knead Focaccia
 I know what you're thinking, "Two bread recipes in one weekend?!" –yep!  I've been meaning to  share this one for a while and am pretty sure I might have accidentally led you astray on a previous post (i.e. here) and said I would be sharing it immediately.  I got distracted and that didn't happen.  But I'm here to share it with you today!    Better late than never, I say.
Unlike my last post for Easy Peasy Whole Wheat Biscuits, this one does involve yeast.  But to make up for it, it is a no-knead recipe.  So technically, the biscuits may have involved slightly more arm power than this one.  This dough comes together rapidly (10 minutes) and only needs to rise for about an hour.  It is pretty much impossible to mess up this recipe, so if you're new to bread making, please try it out and don't be intimidated!
I'll let the pictures say the rest.  Looks good, huh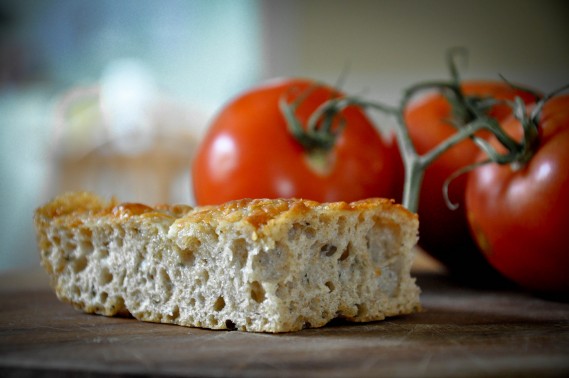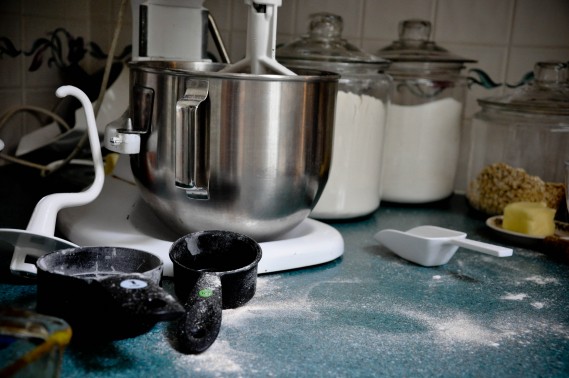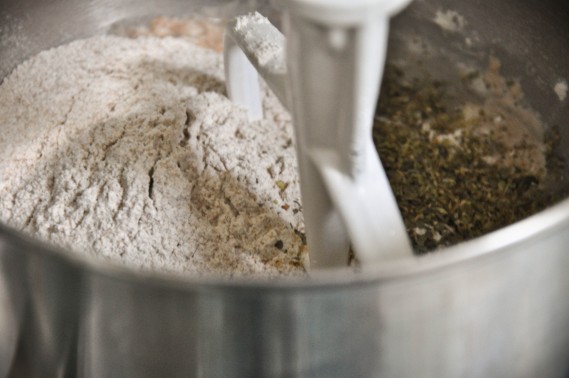 If you're going to make this focaccia, I recommend eating it the day of.  While it still tastes good the second day around, it loses its crispy crust factor, which, to me, is my favorite thing about baked bread to begin with.  You could serve it with soup, as a substitute for a traditional carb for any meal, or slice it to make delicious sandwiches.  Perhaps a tomato, mozzarella and basil sandwich?  I haven't done that last option yet, but it sounds pretty delectable to me.
If you're just making this bread for yourself and/or one other person, you could always half the recipe as well and use a smaller baking dish.  But that would leave you with, of course, half the bread and that thought makes me sad.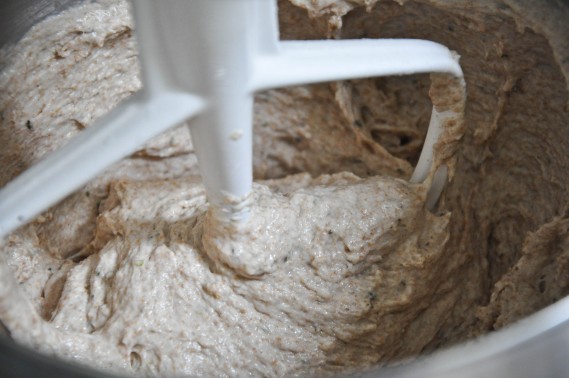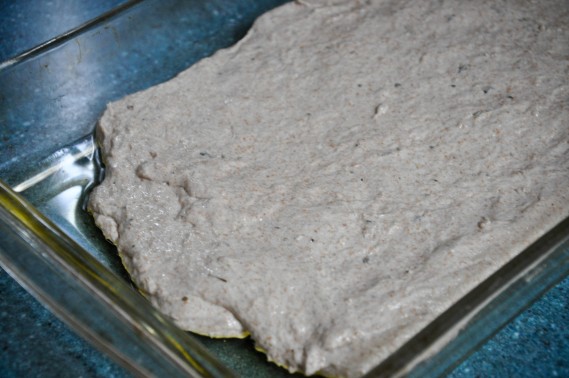 Time for the shower cap trick!  I have to admit, this might have been the most exciting part.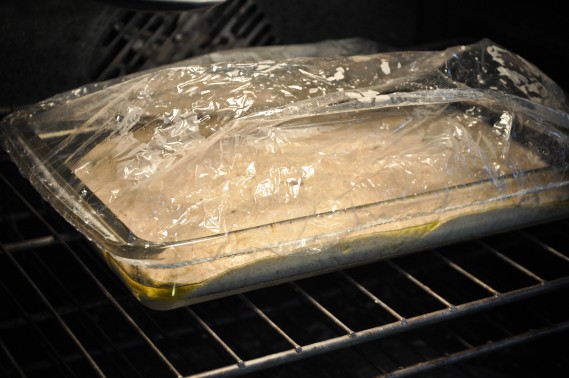 I've never been a shower cap girl before, but this shower cap bread trick may have me stealing them from hotel rooms from now on.  One of my pet peeves is when I try to cover baking dishes or bowls with plastic wrap and they just won't stick or stay put for the life of me.
I'm pretty sure some company has caught on to this idea and started selling elastic plastic wrap covers, but this option is free, so I'll stick with shower caps.  It would be a great way to transport dishes or baked goods in the car too!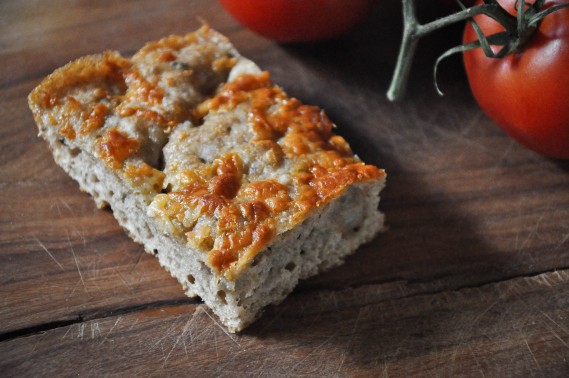 Bread is definitely becoming one of my favorite things to make in this kitchen.  And whenever I see the price tags on everyday baked bread at the grocery store (usually 4-5 dollars a loaf), that thought is confirmed.
Hmm…crispy cheese on warm, hot and fluffy homemade focaccia.  Can't get much better than that!