Easy Homemade Whole Wheat Biscuits
These are my family's go-to biscuits that we make whenever we need a good, easy carb with a great soup.  Or a bread basket for a dinner or cheese course!  I love them because they are delicious, healthy, and a heck of a lot cheaper than the bread you can find at your supermarket.  Why the heck is bread so expensive anyway?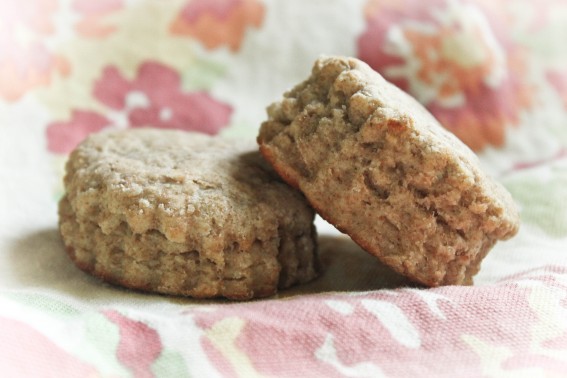 These biscuits are yeast-less and take about 5 minutes to put together, 10 minutes to bake, and 0 minutes to inhale.  I would call them no-knead biscuits, but you actually need to knead the dough 10-20 times, so I guess that would be lying.  But since that takes only about 30 seconds and pretty much zero arm muscle, I would like to any way.
Another fabulous thing about them is that they are incredibly versatile.  The ones you see above are actually Quinoa Whole-Wheat Biscuits.  Normally I make these with 100% whole wheat flour, but this time, I decided to sub out half the flour with quinoa flour instead.  It was equally as delicious, possibly even more fluffy and didn't make any difference whatsoever to how they turned out.  You could also substitute other grains, such as cornmeal, rye, or spelt!
If you don't have any buttermilk on hand, substitute a low fat yogurt or Kefir!  See?  I told you these were versatile.  Now you have no excuse not to make them.  It's best to bake these right before you plan on eating them so they are piping hot right out of the oven!  This also helps melt the butter that you will inevitably want to spread on them.
If you want a really genuine Southern biscuit, you could make these with White Lily flour…oh my goodness, it is so good!  It's basically glorified white flour, but for some reason, it's famous and makes incredibly fluffy biscuits.  I learned that trick from my godfather who is from Tennessee and grew up on a farm.  He is probably one of the best chefs I know.  I actually learned how to make these biscuits probably when I was only 8 years old and would always make them with him whenever we went over for dinner.  Nothing beats mixing biscuit dough with your bare hands, getting flour everywhere, and the smell of fresh buttermilk.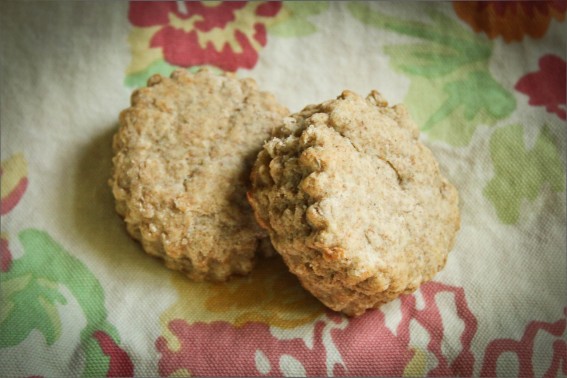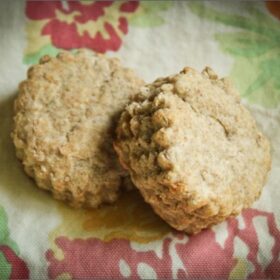 Easy Whole Wheat Biscuits
Ingredients:
2 cups whole wheat pastry flour (or whichever other flours you wish!)
2 teaspoons baking powder
1 teaspoon salt
1/2 teaspoon baking soda
2 1/2 tablespoons butter, cold
1 cup buttermilk, yogurt or Kefir
Directions:
Preheat oven to 425 degrees. Sift or whisk dry ingredients together.
If using butter, break up into very small pieces and put into flour mixture. Mix with a pastry fork until the mixture resembles coarse meal.
Add buttermilk and form soft dough. Turn dough out onto floured surface and knead 10-20 times. Do not over knead!
Press into a 1/2 thick disk and cut using biscuit cutters.
Bake for 10 minutes or until tops turn slightly brown.  Serve hot.
All images and text ©
.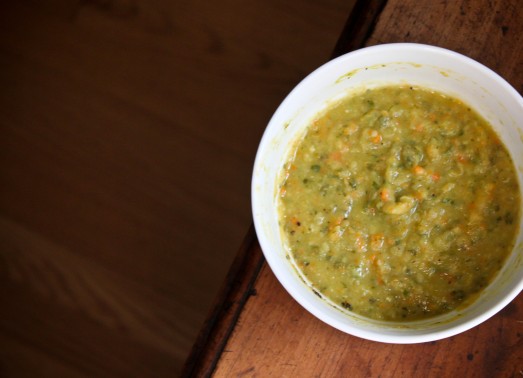 These taste excellent with my recent recipe for Lima Bean, Zucchini & Leek soup!  In fact, it was so delicious, I decided to make it twice in a week.  If I make a dish twice in a week, it means I really really love it, so I hope that tells you something.  Here's what I learned the second time round:
If you can't find leeks, feel free to substitute two large yellow onions!
Add 2-3 chopped carrots with the rest of the ingredients for a nice, simple and healthy twist.
This was equally as delicious as the original recipe!
So there ya go!  No excuses, people.  These biscuits (and soup, for that matter) are incredibly simple, healthy, and easy on the wallet.  Ok, now that I've done my work for the day, I'm going to enjoy a nice cup of Earl Grey tea with milk.  I am English, after all.  By the way, I used Mighty Leaf tea for this cup.  It's super duper expensive, but delicious!  So naturally, I stole a free bag from the boyfriend's house.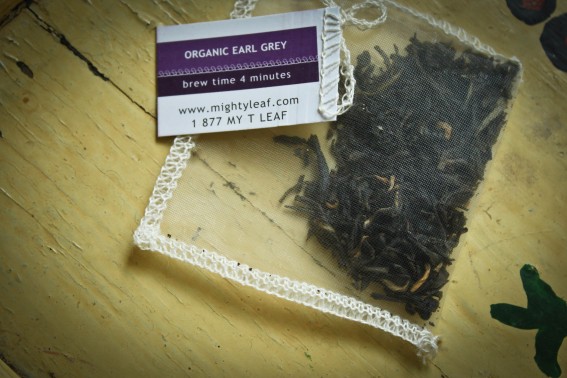 Happy Friday!