Chorizo Hash Eggs Benedict with Cilantro Hollandaise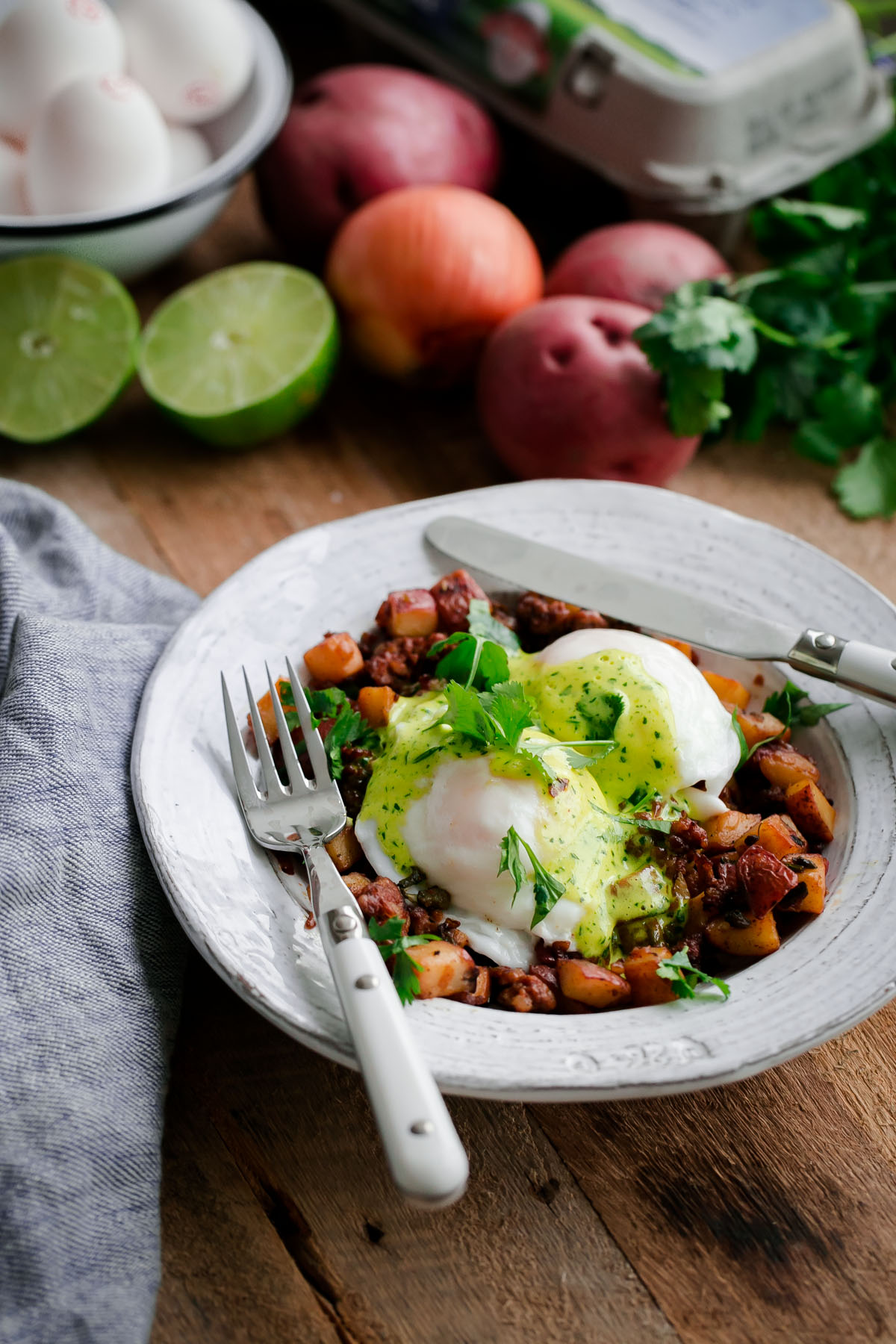 More than five years ago, during my second week of professional culinary school, I made my very first eggs benedict from scratch. I arrived to my classroom early and anxiously looked at the white board to see our menu for the day. The famous, sweat-inducing word appeared before me: hollandaise sauce.
Or, as my chef instructor preferred to call it, "the sauce that smells fear…"
Traditionally, hollandaise sauce is served with eggs benedict, a classic American breakfast consisting of toasted English muffin halves topped with Canadian ham or bacon, runny poached eggs, and hollandaise sauce. Hollandaise is a sauce made from raw egg yolks, butter, lemon juice, cayenne pepper, and salt. If you're squeamish about using raw egg yolks, I recommend seeking high-quality eggs from the farmer's market or pasteurized eggs.
While I do occasionally enjoy a classic eggs Benedict, I've always preferred more creative and modern spins on the dish. Today's chorizo hash eggs Benedict was inspired by one of my favorite breakfast spots back in the DC area (which, sadly, is now closed!). A crispy potato hash was my creative starting point. Instead of sticking with a classic hollandaise sauce, my version uses lime juice (as the main acid) and fresh cilantro. It is so delicious!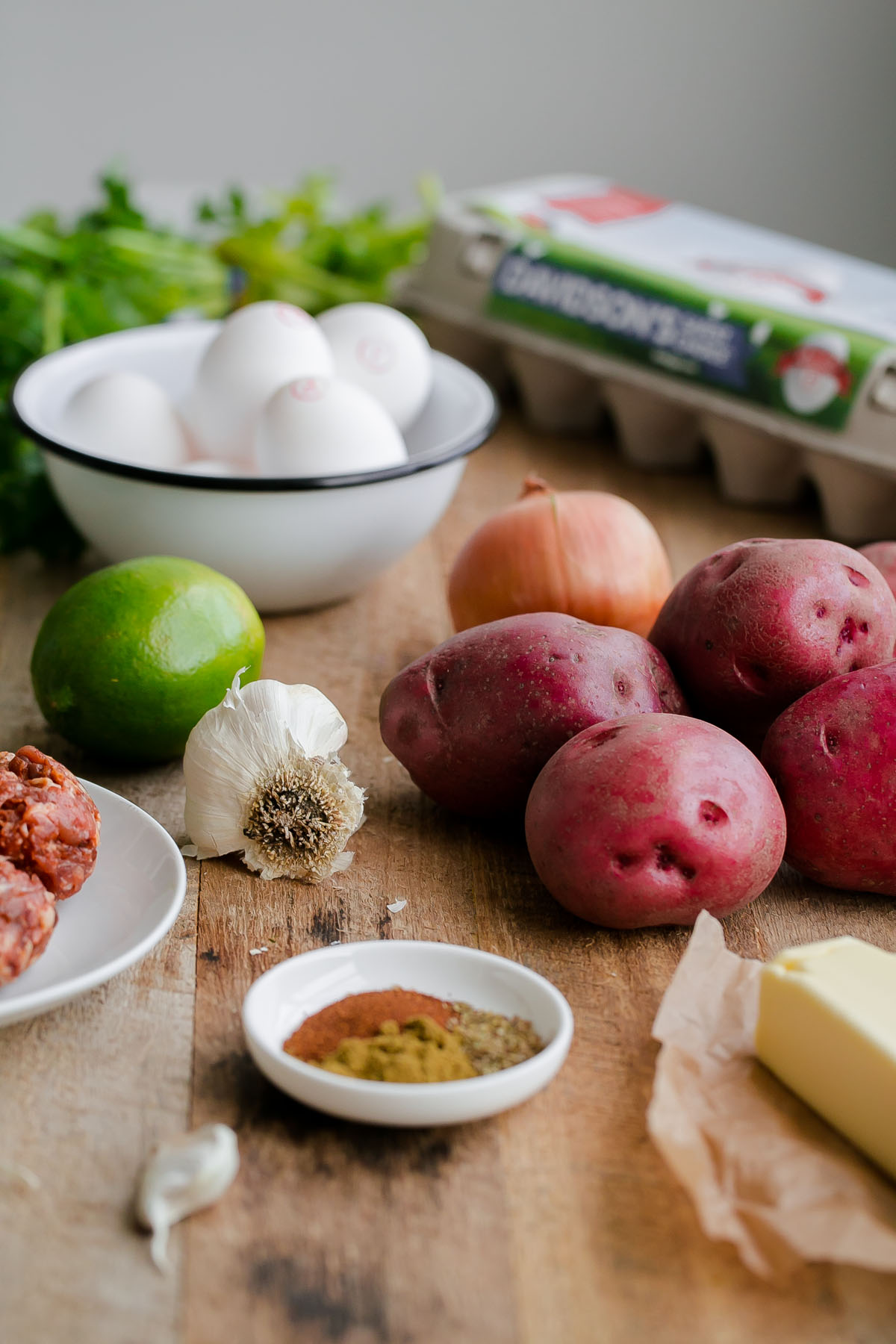 Sautéed onion, poblano pepper, and ground ancho chile powder, cumin, and oregano are added for an extra boost in
flavor. English muffins shouldn't get all the fun, right?
Instead of using bacon or ham, I substituted one of my favorite pork sausages in the hash: spicy bulk chorizo. Lastly, the hearty, spicy potato hash is topped with perfectly poached eggs and a cilantro hollandaise sauce. If you've never made homemade hollandaise, I'm going to walk you through the whole process.
In the recipe below, I've also included instructions on how to hold poached eggs for a crowd. It essentially involves poaching the eggs in batches and transferring them to a warm water bath. If you've ever wondered how restaurants prepare poached eggs for hundreds of people every day, this is how they do it. You'll be amazed at how well it works!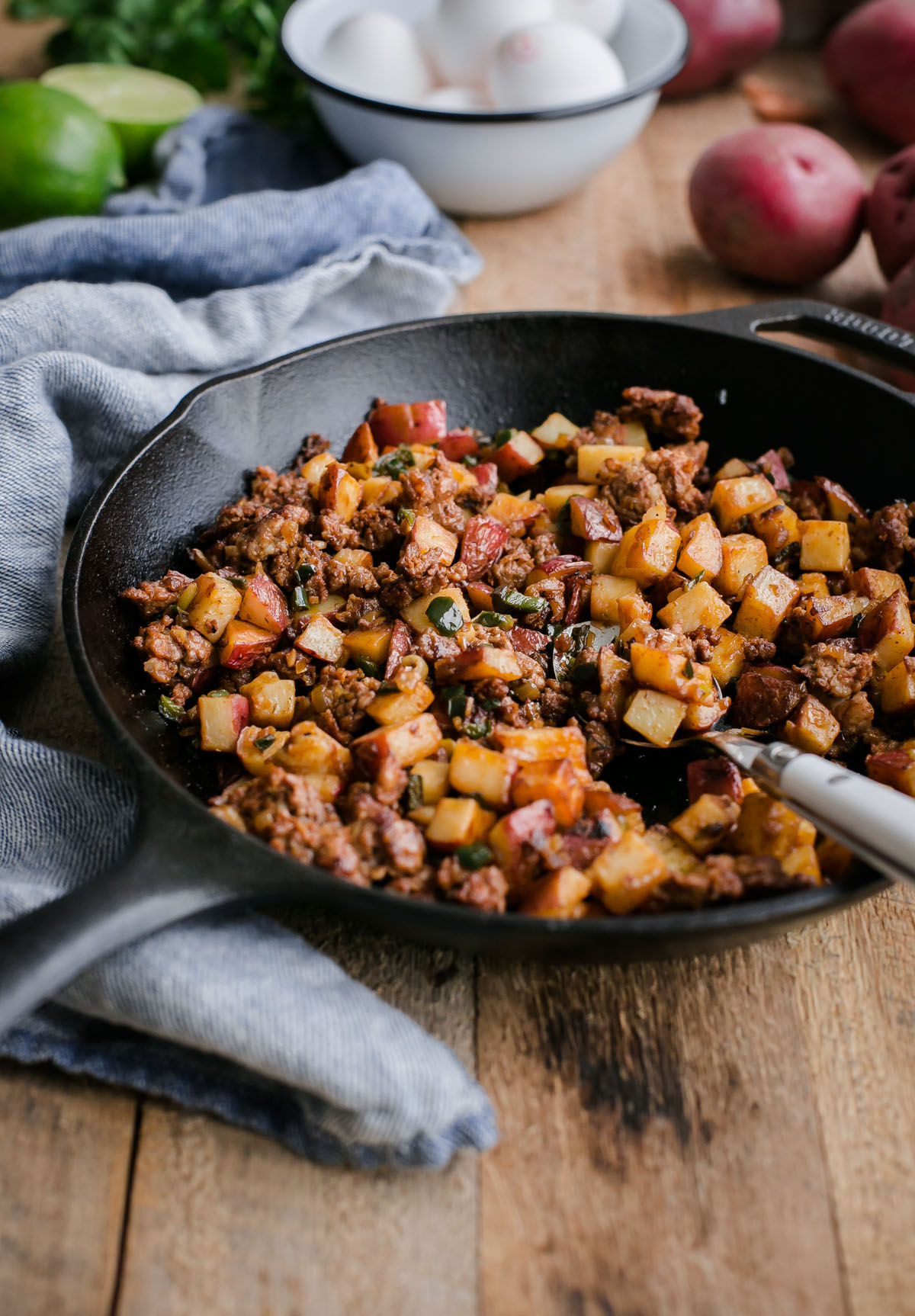 The trickiest part to making hollandaise is emulsifying the ingredients properly and making sure it does not break. A high-speed blender (Vitamix, Blendtec, etc.) is the easiest kitchen tool to accomplish this task quickly and effortlessly! It takes most of the fear out of homemade hollandaise sauce.
It is of the utmost importance that you follow the instructions and guidelines in the recipe precisely to ensure that you time and prepare the various parts of this dish in the right sequence.
This is particularly essential for dishes that include more time-sensitive components, such as poached eggs and hollandaise sauce.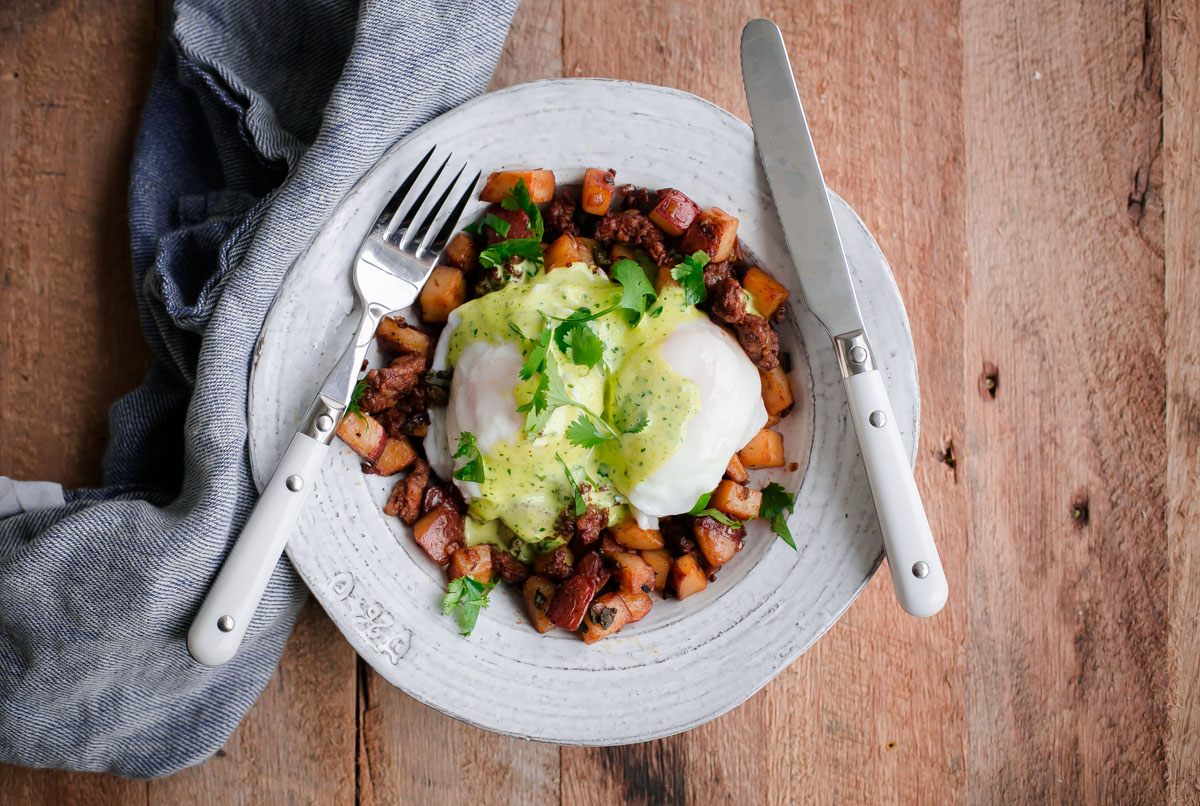 While this recipe requires a bit more planning and effort, it is perfect for the weekends or as a special treat when family come into town!
[recipe]