Classic Mexican Tortilla Soup
This classic Mexican Tortilla Soup is adapted lightly from Rick Bayless. It is crazy delicious and I make it probably at least once a month (or more!)!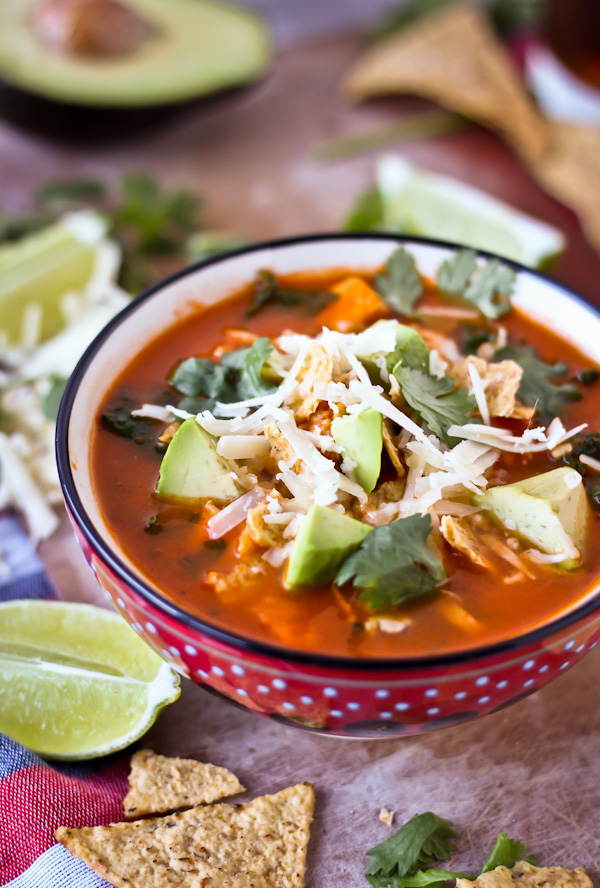 I'm not going to lie, I'm a little sad that soup week is over.  Our fridge, on the other hand, is probably thrilled–as we're just beginning to clear out all of the leftover containers.  It was sort of a mess for a while.
On a more positive note, I haven't had to make lunch for days and days!  Maybe a February soup week is in order?  Thoughts?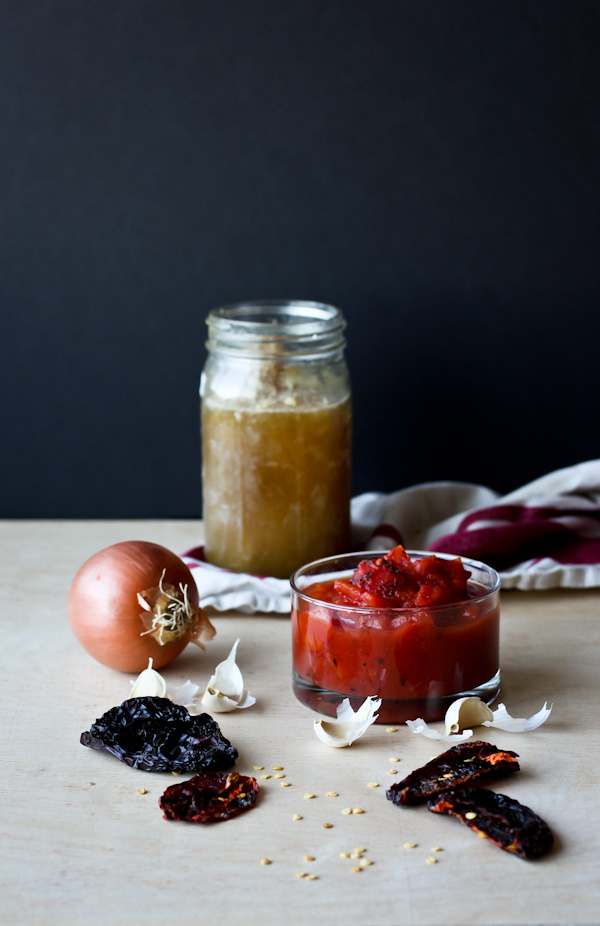 Today's soup might just be one of my absolute favorites EVER!  I've been making it for years–and have probably made it at least three times in the last month and a half.
I'm all about the toppings when it comes to pretty much anything.  And as you probably know already, Mexican tortilla soup is all, and I mean all about the toppings.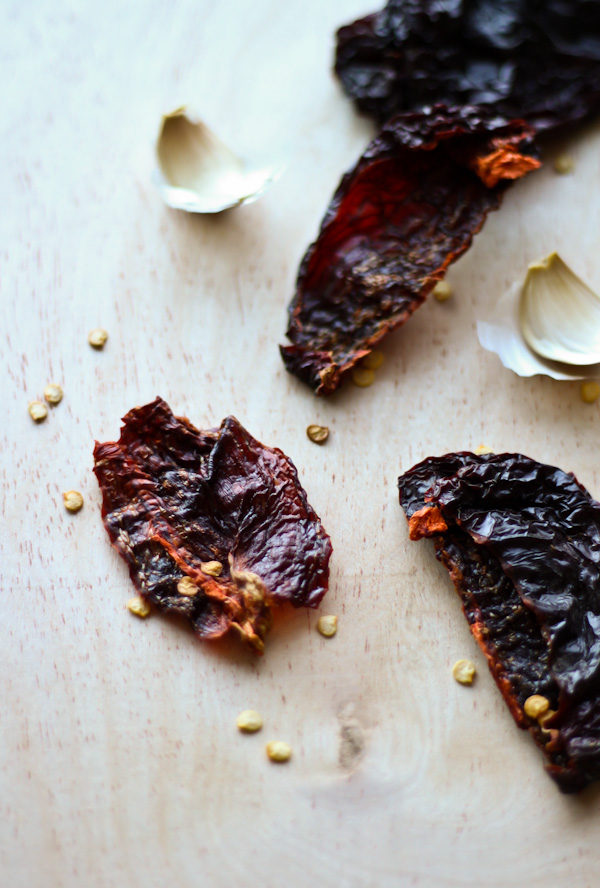 Obviously, the chiles are equally as important.  As are the fire roasted tomatoes.  You can't have a good Mexican tortilla soup without any one of these ingredients!
There are a million recipes for Mexican tortilla soup in the world, but today's recipe is adapted from one of my favorite cookbooks, Mexican Everyday by Rick Bayless.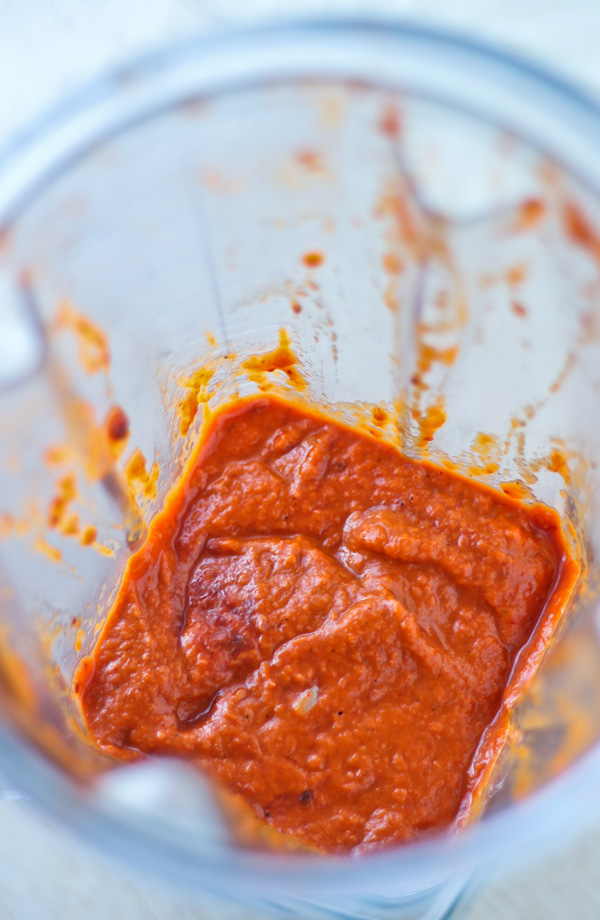 The original recipe calls for pasilla negro chiles–but I've always had difficulty finding those, so I've adapted the recipe to use the more readily available pasilla ancho chiles.
To prepare the base of the soup, you simply toast the chiles over an open flame, de-seed and de-stem them, and puree them in the blender with fire-roasted tomatoes and sauteed onion and garlic (see picture above).  
This chile tomato mixture is then reduced over high heat, until it is very thick.  At this point, you simply add in chicken stock and allow the flavored broth to simmer for an additional 10-15 minutes, before adding the chicken.  It's that easy!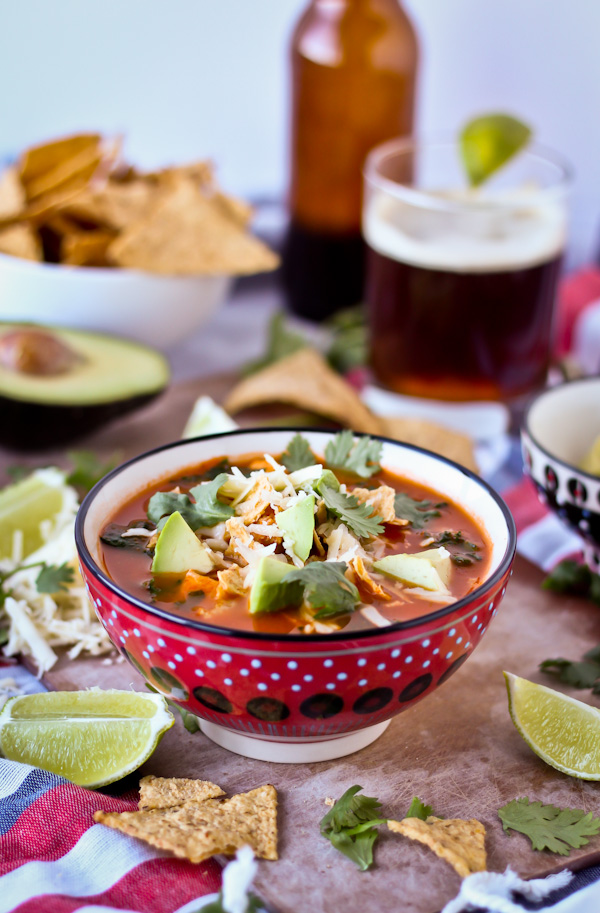 To make it even more hearty, I love to add chopped kale or collard greens (as the recipe below reflects).  The broth is smoky, a little bit spicy, and bursting with flavor.
And then, of course, comes the best part.  The toppings: crushed tortilla chips, grated sharp cheddar cheese, cilantro, diced avocado, and fresh lime juice.  Texture heaven!  Enjoy.