Connor's Ultimate BLT Sandwich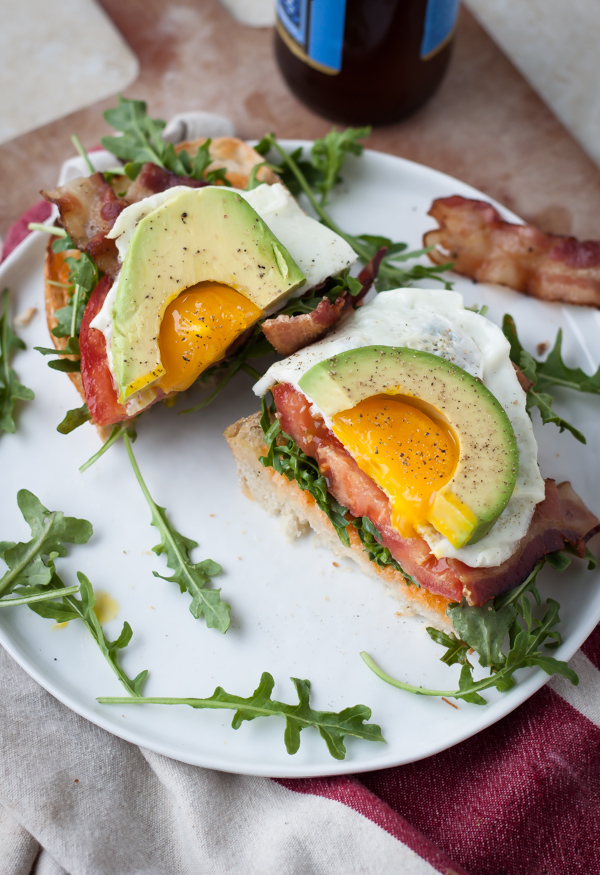 Today I'm sharing a very easy, very normal sandwich. Connor's ultimate BLT sandwich to be exact. He used to live on BLT's as a kid (or so he says), so I ended up making a new upgraded version for him the other day.
Fuel for all of the studying he's doing at the moment. I might argue that this is a nap-inducing kind of sandwich, but to each their own.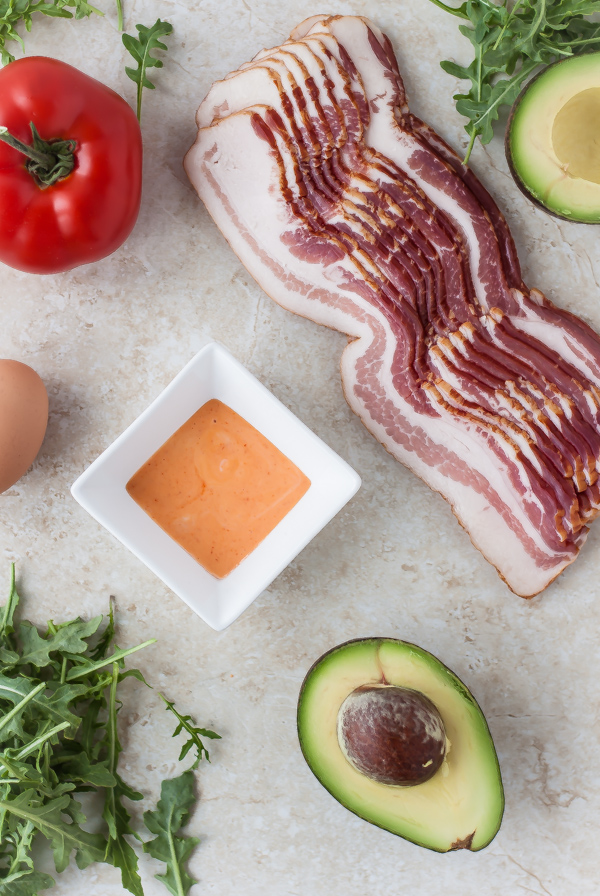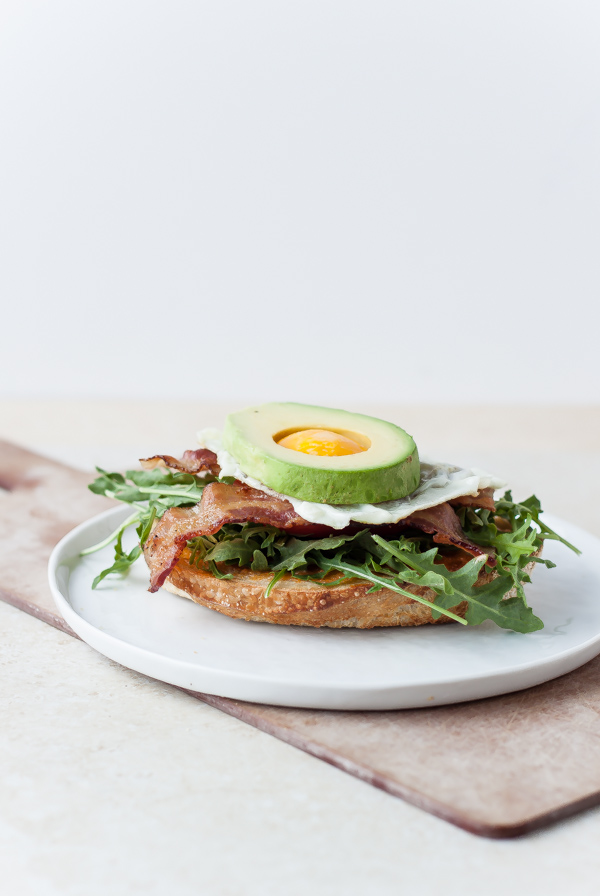 The base is thick, toasted sourdough bread smeared with sriracha mayonnaise and topped with peppery arugula, sliced tomato, crisp bacon, a sunny-side up egg, and ripe avocado.
So, really, this is not a traditional BLT. In my opinion, it is far superior.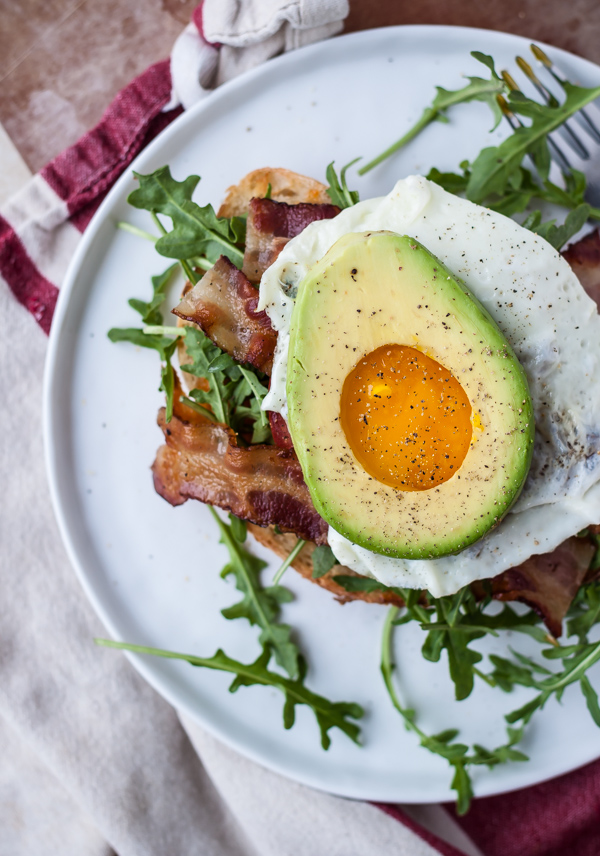 Regardless this ultimate BLT sandwich is most definitely Friday food!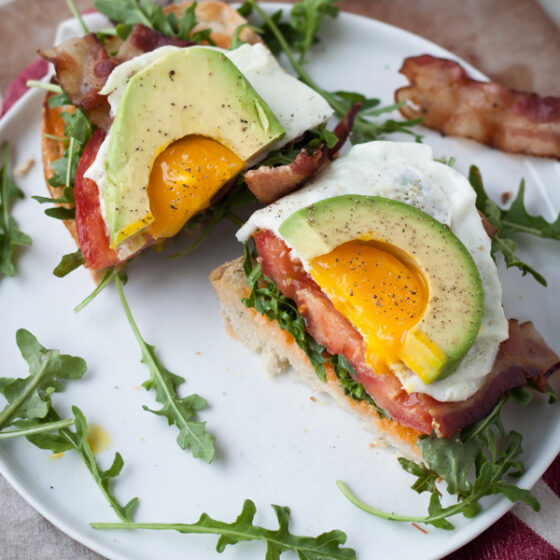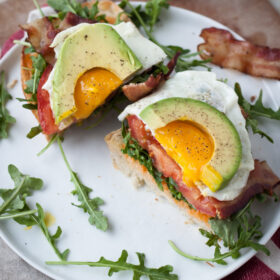 Connor's Ultimate BLT Sandwich
Ultimate BLT Sandwich - sourdough bread topped with sriracha mayonnaise, arugula, tomato, bacon, fried egg, and ripe avocado.
Ingredients
Sriracha Mayonnaise:
1 tablespoon mayonnaise
1 teaspoon sriracha hot sauce
Sandwich:
1 large slice of sourdough bread toasted
sriracha mayonnaise see recipe above
handful baby arugula
1 large slice of ripe tomato
2 slices crispy bacon
1 sunny-side up egg
1 large slice of ripe avocado
kosher salt
freshly ground black pepper
Instructions
Stir together the mayonnaise and sriracha in a small bowl.

Layer the toasted bread with the sriracha mayonnaise followed by the fresh arugula, tomato, bacon, sunny-side up egg, and avocado.  Season with salt and pepper. Serve immediately.
Serving: 1serving, Calories: 370kcal, Carbohydrates: 15g, Protein: 10g, Fat: 32g, Saturated Fat: 6g, Polyunsaturated Fat: 24g, Cholesterol: 109mg, Sodium: 716mg, Fiber: 8g, Sugar: 4g
This post contains affiliate links, which means that I make a small commission off items you purchase at no additional cost to you. Please read my
privacy policy
for more information.