Sour Apple Martini with Asparagus Foam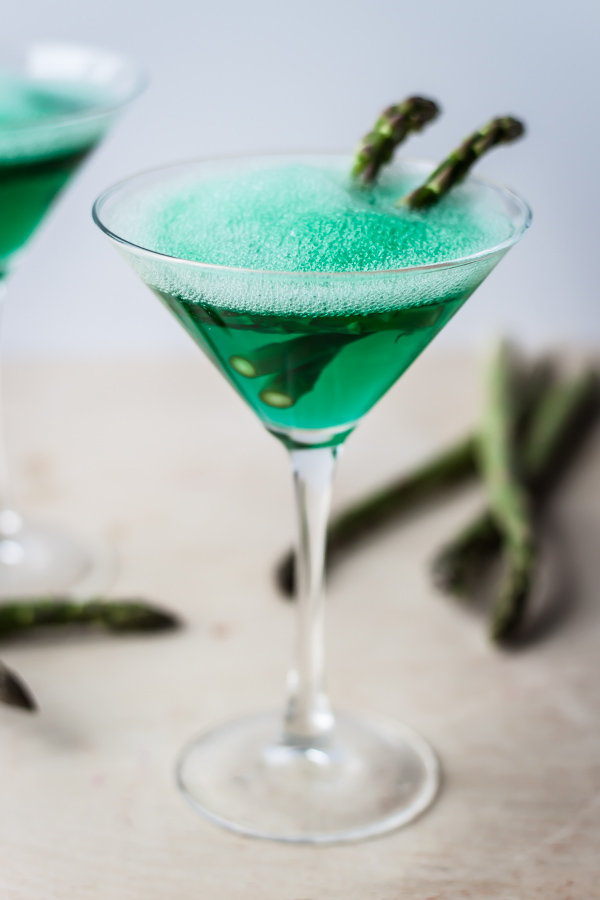 Remember when a lot of you thought I was sharing an asparagus cocktail last week?
Well…as crazy as it sounds, that concept just kind of stuck with me. All weekend long.
I couldn't get the idea of an asparagus cocktail out of my head!  How nuts is that?!  And since you all know that I'm up for trying anything, I decided that I should just go for it and make one.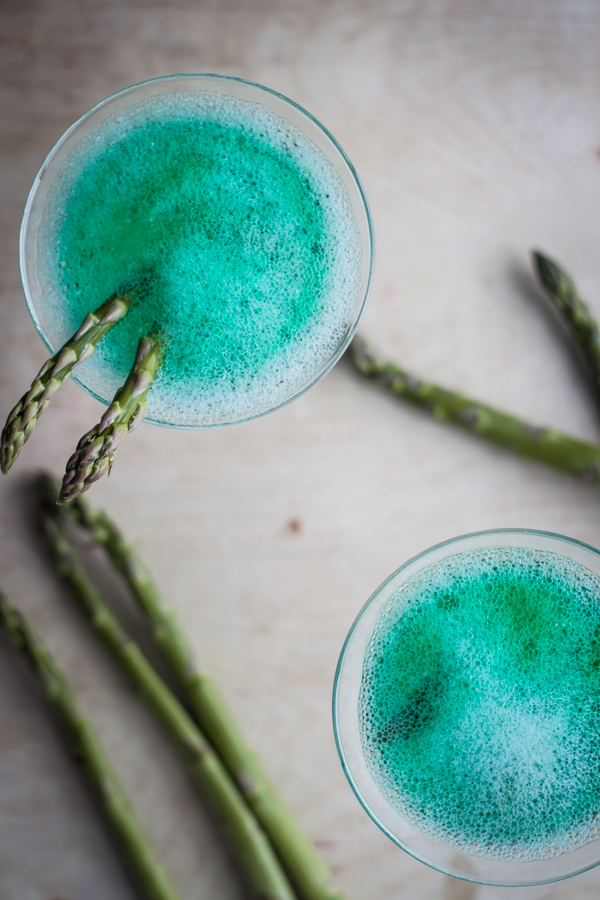 I thought about it long and hard, and this was my final creation.
A sour apple martini with asparagus foam. The foam is well…foamy.  And the flavors go so well together! It is like it was meant to be. I might have discovered a new food pairing!  The crunchy asparagus garnish takes the drink over the top.
How come no one has ever thought of this before? I don't want to stall any longer, so without further ado, here is the recipe…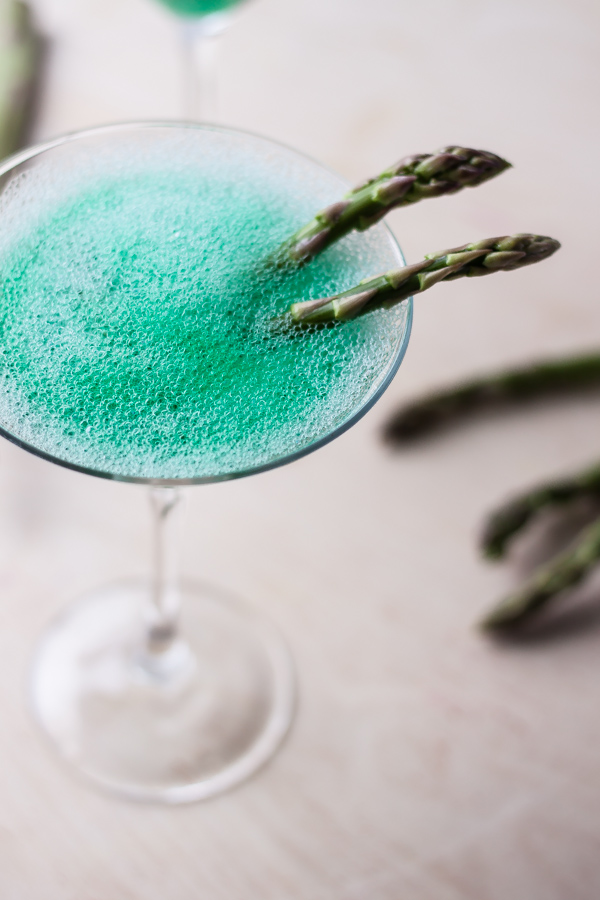 APRIL FOOL'S! 
Did I get you?!  Ok, but seriously. Who got just a little bit terrified when they spotted the title of today's post?
{Full disclosure: This non-edible "martini" was made with water, green food coloring, and…dish soap (for dramatic effect). No asparagus were harmed (ok, two asparagus were harmed) in the making of this cocktail.}