Connor's Ultimate BLT
This post contains affiliate links.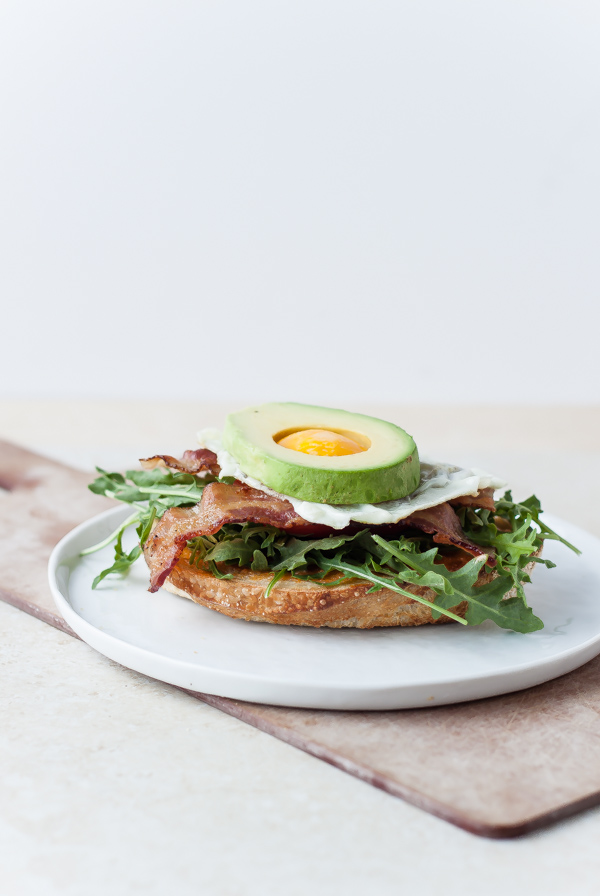 So…apparently everyone thought I was sharing an (alcoholic) asparagus cocktail yesterday?
I'm happy to report that I am not that crazy and even though I do love asparagus a lot, and am very intrigued by this….concept, I can promise you that that will never happen around here. If that does happen, call the authorities because something is seriously wrong.
Thanks for the laughs though!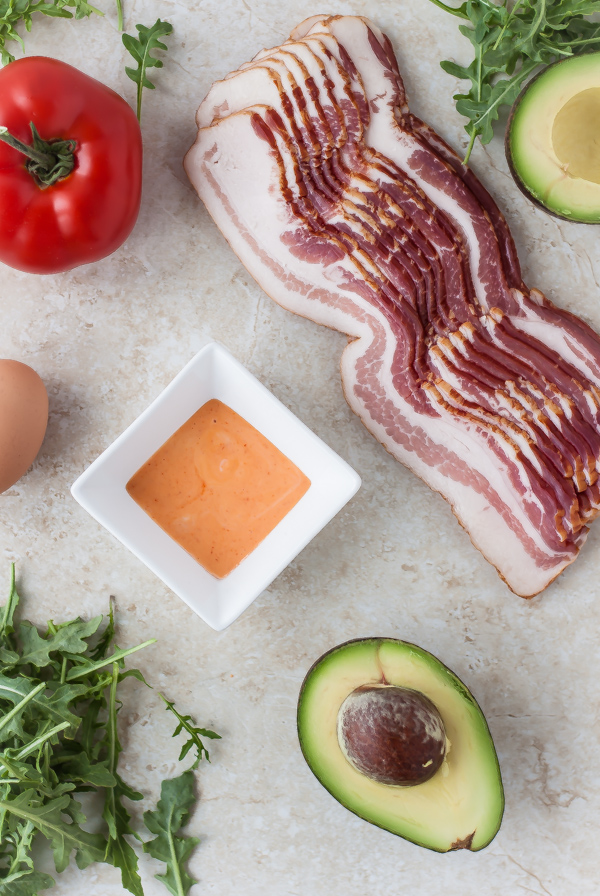 Instead, I'm compensating by sharing a very easy, very normal sandwich. Connor's ultimate BLT sandwich to be exact. He used to live on BLT's as a kid (or so he says), so I ended up making a new, upgraded version for him the other day.
Fuel for all of the studying he's doing at the moment. I could argue that this is a nap inducing kinda sandwich, but to each their own.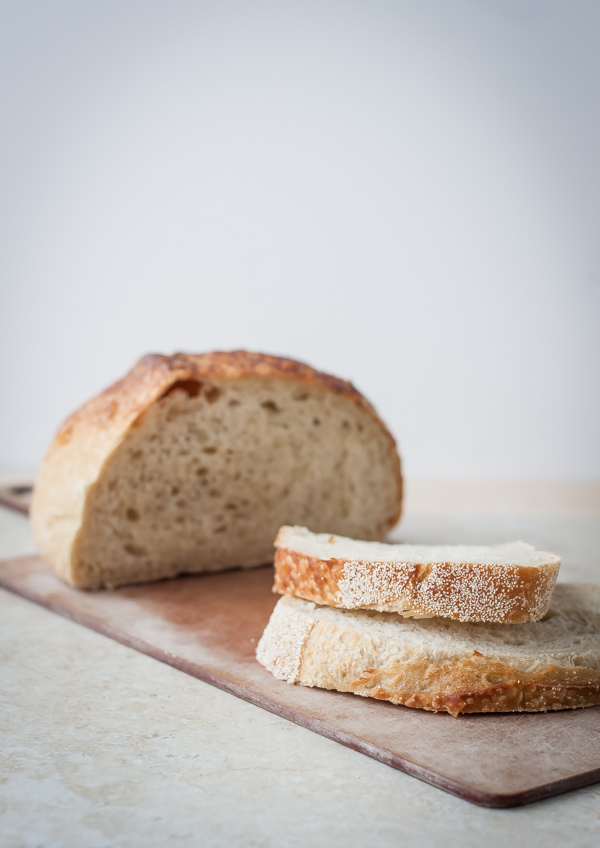 The base is thick, toasted sourdough bread smeared with a little sriracha mayonnaise (I despise mayonnaise in practically every other form, but this I actually like!), and topped with peppery arugula, sliced tomato, bacon, a runny fried egg, and avocado.
So, really, this is not a BLT.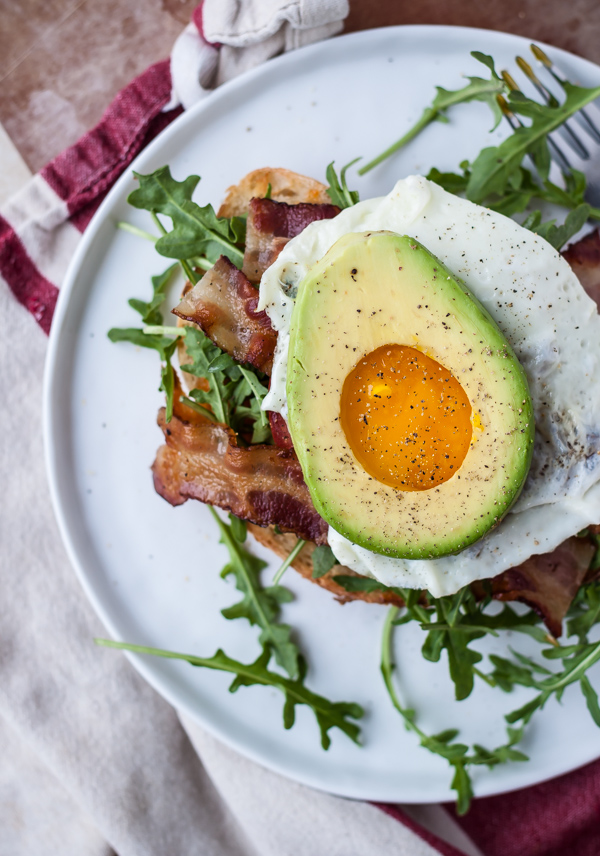 It is actually a BLTEA. Or a TABLE. Or BELTA! Pick your favorite. Either way, this sandwich is most definitely Friday food.
Hope everyone has a great weekend!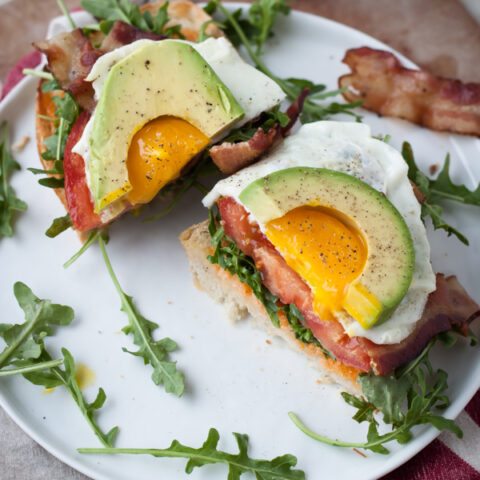 Connor's Ultimate BLT
Yield: 1-2 Servings
Prep Time: 5 minutes
Cook Time: 10 minutes
Total Time: 15 minutes
Ingredients
Sriracha Mayonnaise:
1 tablespoon mayonnaise
1 teaspoon sriracha
Sandwich:
1 large slice of sourdough bread, toasted
sriracha mayonnaise (see above)
baby arugula
 1 large slice of tomato
2 slices of crispy bacon
1 egg, sunny-side up
1 large slice of avocado
kosher salt
freshly ground black pepper
Instructions
Stir together the mayonnaise and sriracha in a small bowl.
Layer the toasted bread with the sriracha mayonnaise followed by the fresh arugula, tomato, bacon, fried egg, and avocado. Season with salt and pepper. Serve immediately.
Nutrition Information:
Yield: 2
Serving Size: 1
Amount Per Serving:
Calories: 370
Total Fat: 32g
Saturated Fat: 6g
Trans Fat: 0g
Unsaturated Fat: 24g
Cholesterol: 109mg
Sodium: 716mg
Carbohydrates: 15g
Fiber: 8g
Sugar: 4g
Protein: 10g
A Beautiful Plate provides nutritional information, but these figures should be considered estimates, as they are not calculated by a registered dietician.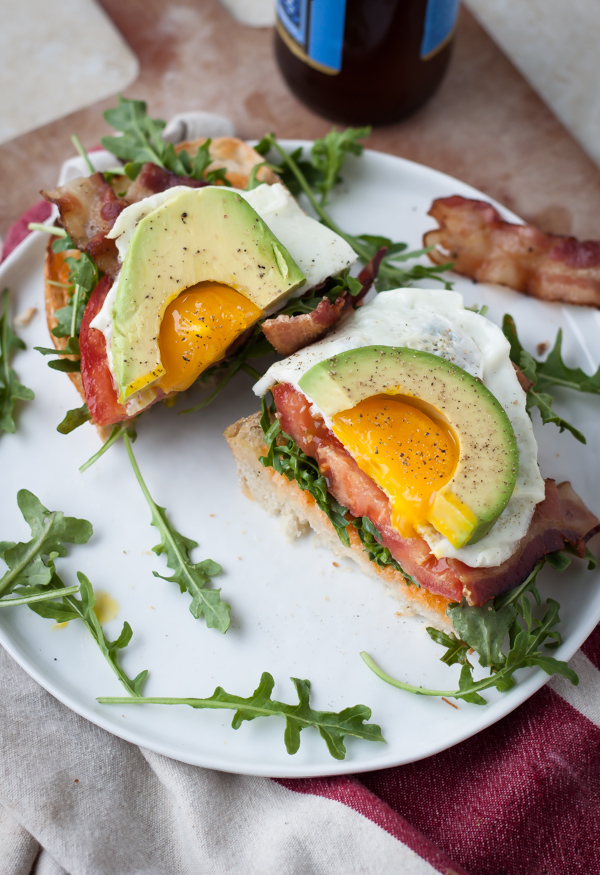 If you're a BLT fan, be sure to check out this grown-up grilled cheese version!
This post contains some affiliate links, which means that I make a small commission off items you purchase at no additional cost to you. Please read my
disclosure policy
for more information.