Contributing to the Kitchn
You know how I've professed my love for snooping around in other peoples' kitchens?  Well…I sorta have some exciting news.  Like, worthy-of-exclamation-points exciting, but that would be obnoxious, so I'll refrain myself.
I now have a legitimate excuse to do more of this little hobby (can I call it that?) of mine because…I have been brought onto the team of kitchen tour contributors for Apartment Therapy's The Kitchn.
I have been a major fan of the site for quite some time, particularly of this series, so it is a bit surreal….but I wanted to share this recent development with you all–because let's face it, your support and encouragement, which helps me stay motivated and create content, has helped make these type of projects a reality.  Thank you!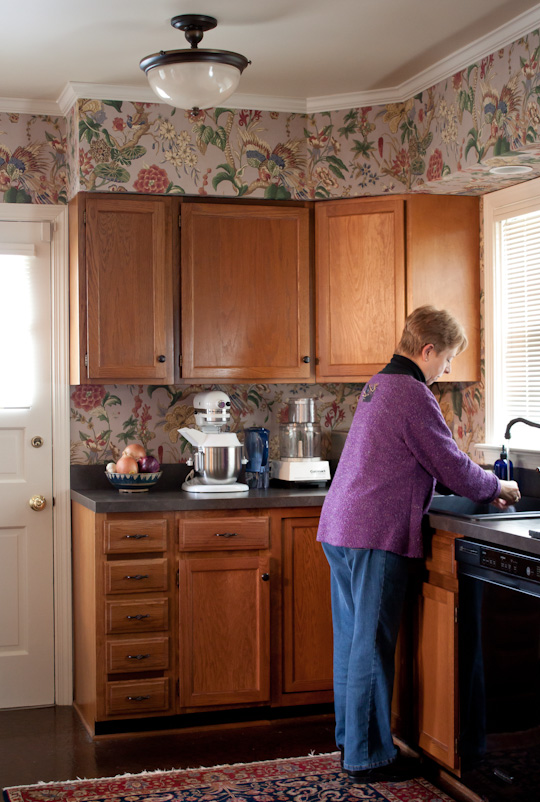 My first post, and tour, just got published yesterday and, though I don't have a new recipe to share with you all today–I figured you might wanna snoop around in someone else's kitchen other than my own.  My lovely godparents, Sam and Judy, gave me full permission to photograph their kitchen and show it off for everyone to see, and I'm so glad they did…
Check out the rest of the tour here!
P.S.  If you live or know of anyone in the DC area who might be interested in having their own kitchen featured, please feel free to contact me or send an email!  
This post contains affiliate links, which means that I make a small commission off items you purchase at no additional cost to you. Please read my
privacy policy
for more information.