Brown Butter Banana Bread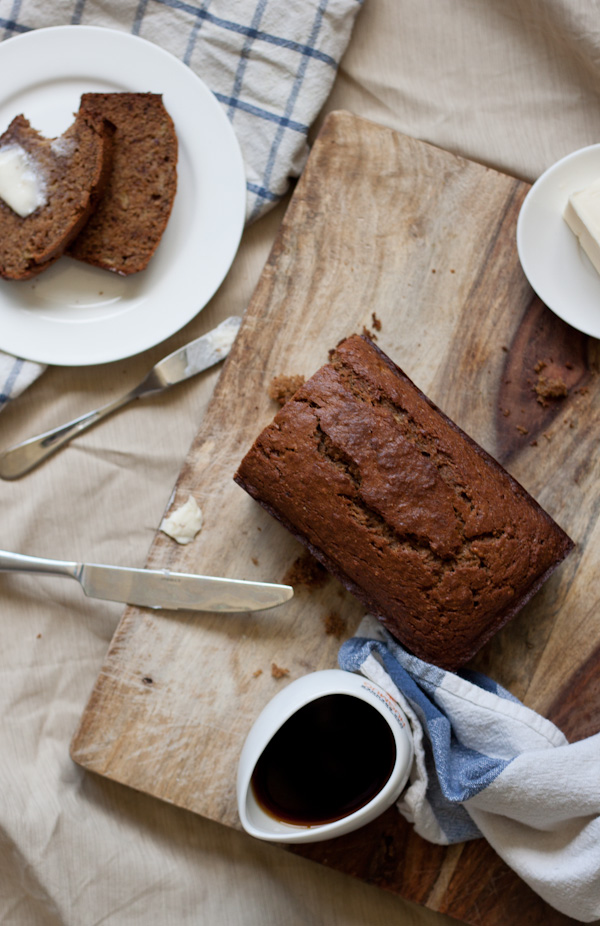 Don't be surprised if you see a lot of banana recipes around here for the next few days (weeks?). Connor and I have both had amnesia whilst grocery shopping as of late, continuously picking up one bunch after the other, until we realized that our fruit bowl was practically collapsing from the weight of them all.
And there are only so many frozen banana smoothies you can consume, before you are forced to bake something. I know, such a tough life.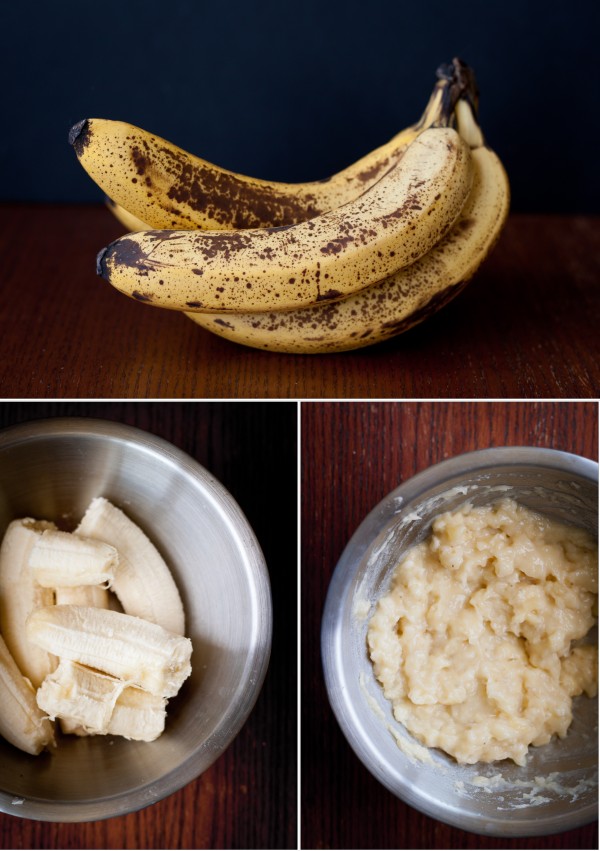 This brown butter banana bread is actually a simple twist on my previous favorite recipe, which my mom used to make for us all the time growing up. It involves brown butter, which is a wonderful thing. Let's talk butter, people.
Butter is made up of three components: fat, milk solids, and water. Most standard American butter is comprised of about 80% fat–whereas European butters (sometimes referred to by the brand Plugra) contain roughly 83-84% fat–> which in the pastry world is a good thing. The other 20% is basically water and milk solids. When you clarify butter, you are essentially evaporating most of the water content and removing the milk solids (which is what causes butter to burn easily at relatively low cooking temperatures).
In case any of you haven't used it before, brown butter is essentially clarified butter that has been taken one step further. Instead of skimming or separating out the milk solids, you actually allow them to do what they do naturally, which is sink to the bottom of the pan and start to caramelize and brown. Now, there is a fine line between brown and burnt butter (and trust me, that line will be obvious once you smell the difference. I threw away many a pot of burnt butter during culinary school when I wasn't paying attention)…
But if you get it just right, you will be left with butter that has so much more flavor than regular old butter. It is incredibly fragrant, nutty and caramel-y and just wonderful. Butter is an amazing thing.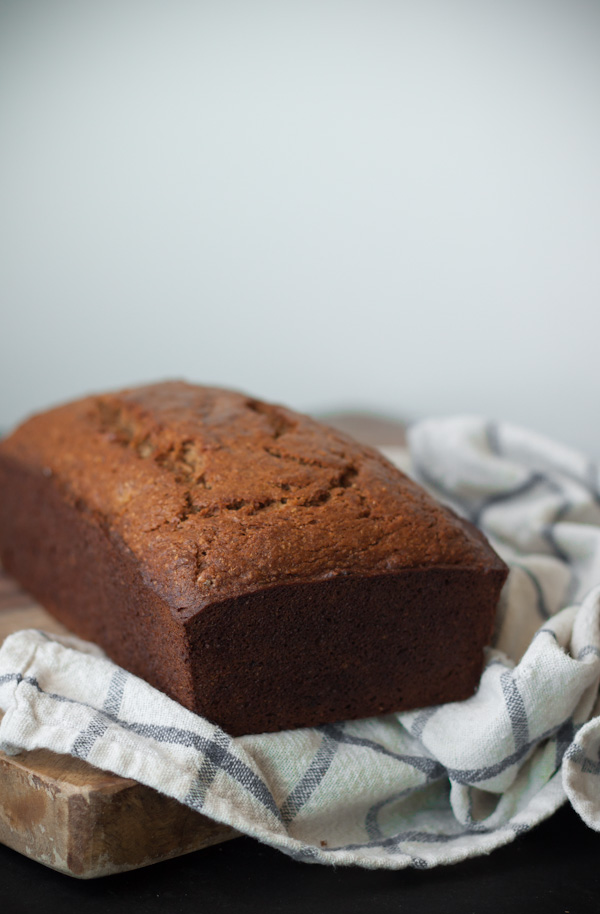 There is some whole wheat flour in there to balance things out, don't worry. Oh yes, and a nice subtle addition of almond meal, which if that is even possible, somehow makes banana bread even more moist and delicious.
To really bring it to the next level, you could even top it with a brown butter glaze, which I'm tempted to do at this very instant. Enjoy!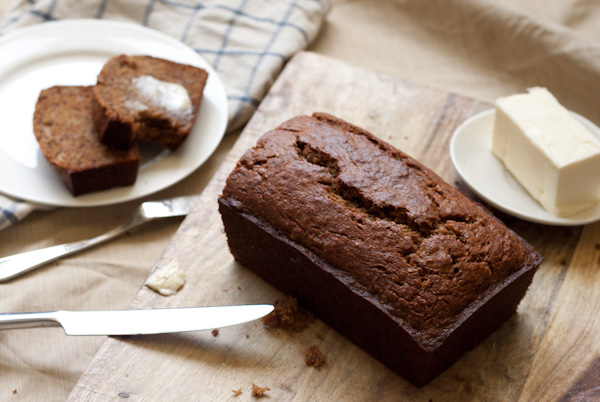 It tastes great with…yes, you guessed it, warm with just a little bit more butter on top. You could even sandwich two slices together with some nutella and cook it in a pan until just slightly crispy and warm.
Or better yet, save a few slices for french toast later in the week! So many possibilities…