Easy homemade tart dough is free-formed into a beautiful, easy cranberry raisin tart! A great Thanksgiving dessert for the holiday season.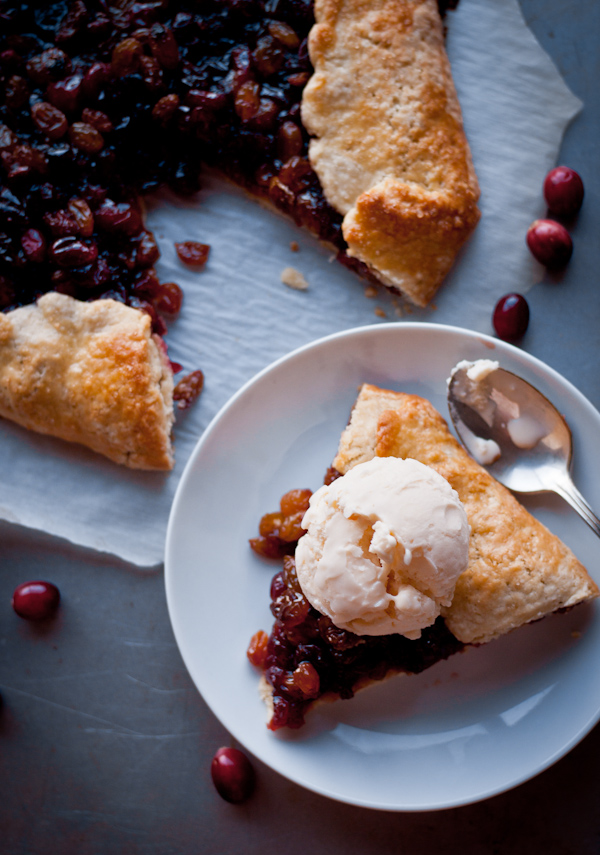 Raise your hand if you feel like you've already OD'ed on Thanksgiving food?  I'm just going to keep going and pretend that several of you already have, wherever you may be.
But, seriously.  The day hasn't even arrived and I already feel like I've been stuffing my face with turkey, mashed potatoes, and pumpkin for months.  So…naturally, I decided to throw another Thanksgiving-esque recipe in your direction.
One more can't hurt, right?  There's no such thing as too many dessert options on Thanksgiving.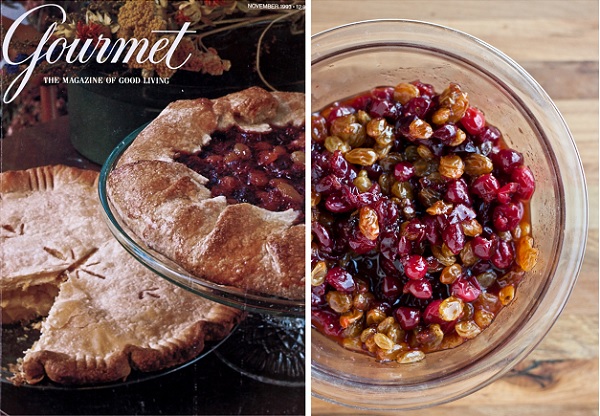 If the name didn't already give it away, this cranberry raisin tart does have raisins in it.  Shocking, I know.  But apparently, there are a whole lot of people out there that hate raisins.  Like totally despise them.  Maybe you're one of those people.
Does the fact that these are golden raisins make a difference?  I'm assuming the answer to that question is an unequivocal no, but I figured it was worth a shot.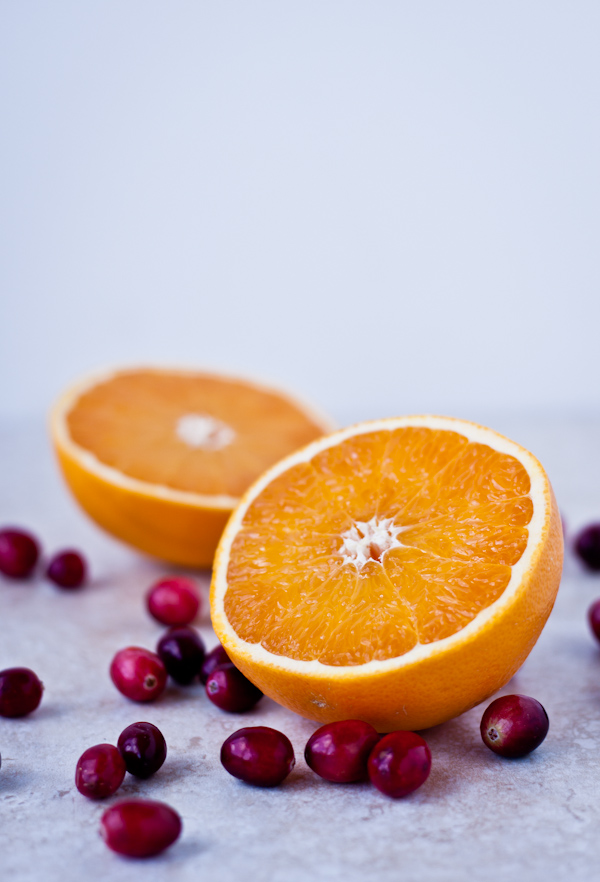 Obviously, as evidenced by this post, I don't fit into the raisin-hating camp.   But, if you do, don't worry, because the raisins are totally the supporting act in this dessert.
The cranberries are the star of the show.  And while I haven't tried this dessert without them, I'm fairly confident that you could skip them all together and add another 3/4 – 1 cup of cranberries, perhaps a touch more sugar, and have yourself a raisin-free cranberry tart.  All is well in the world.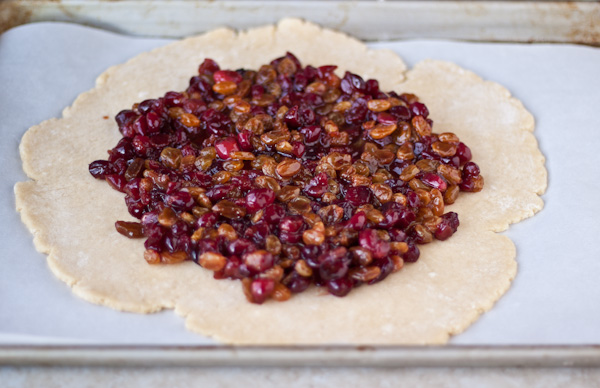 This recipe was discovered in a November 1993 issue of Gourmet magazine.  I had been rifling through magazine issues looking for a unique Thanksgiving Day dessert and this tart caught my eye.  It also happened to be a cover recipe (see pic above), which definitely helped.
For one, it is a free-form tart (or gallette), which means it is a lot easier to put together (especially if you are intimidated by homemade pies)–and it bakes extremely quickly.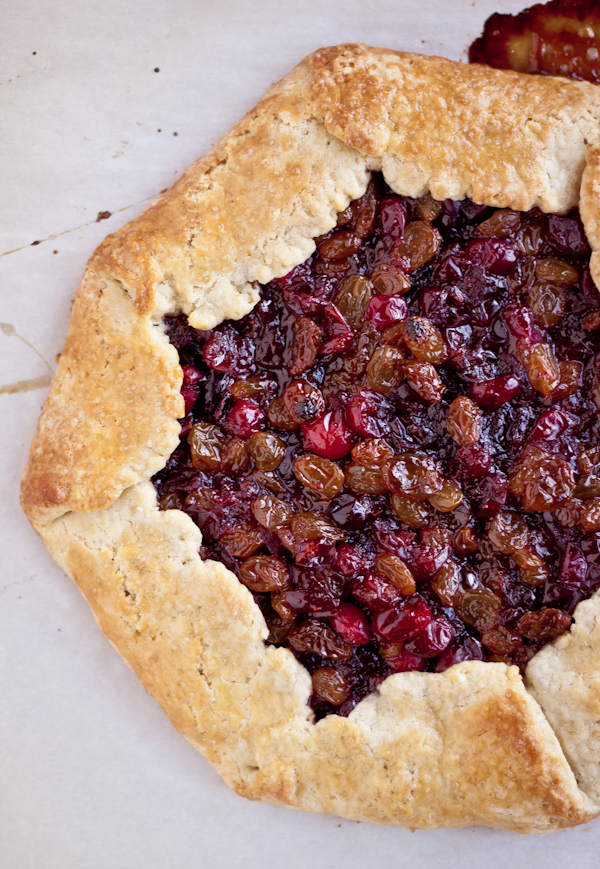 As in, you can have this out of the oven in about 20 minutes.  The filling–a simple combination of fresh cranberries, raisins, fresh orange juice and zest, brown sugar, and a small amount of cornstarch–as well as the dough, can be made up to a day or two in advance up.
That frees up a lot of valuable oven time, especially on a day like Thanksgiving, when oven space is in high demand.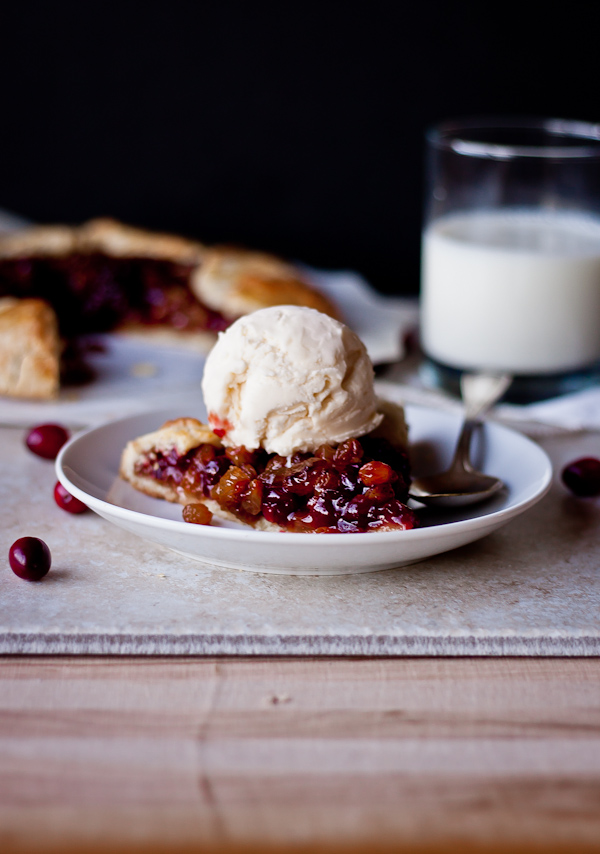 The end result is deliciously tart, yet still sweet from the addition of raisins (see substitution idea above) and brown sugar, and goes perfectly with a big scoop of vanilla ice cream.
Plus, it makes a festive, new, and slightly different, addition to the Thanksgiving dessert table!  Enjoy.
Check out previous desserts featured on Throwback Thursday…