Curried Cream of Cauliflower Soup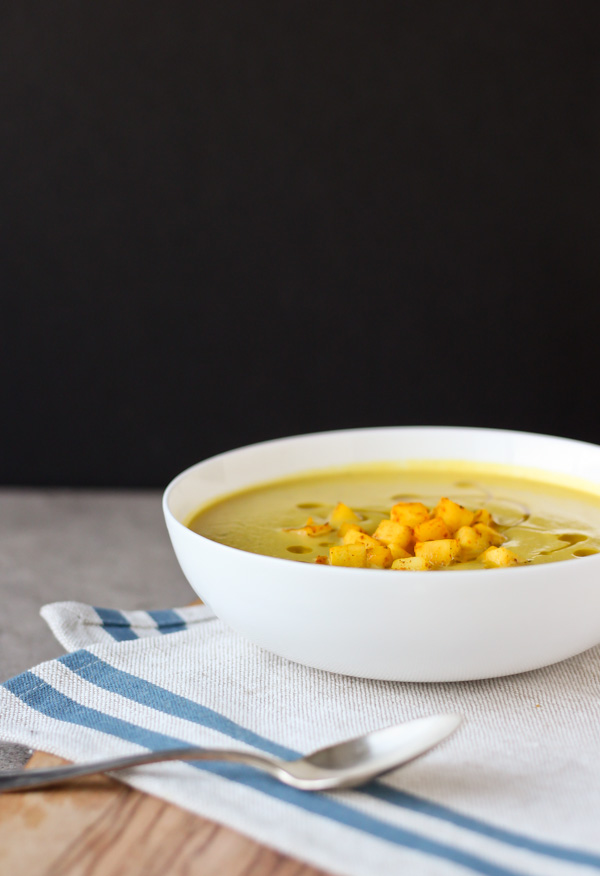 After stalking the weather channel the last few days (a favorite childhood past time) and realizing that 99% of the country is experiencing sub-zero temperatures as we speak, I made an executive decision and decided to declare this week…SOUP week!
For the next four days, I'll be posting a brand new soup recipe each day on the blog. Each soup will be very different than the last, but they are all equally as delicious–not to mention, each recipe can be made in less than an hour.
Plus, it's a known fact that soups make the best leftovers. Let's get started…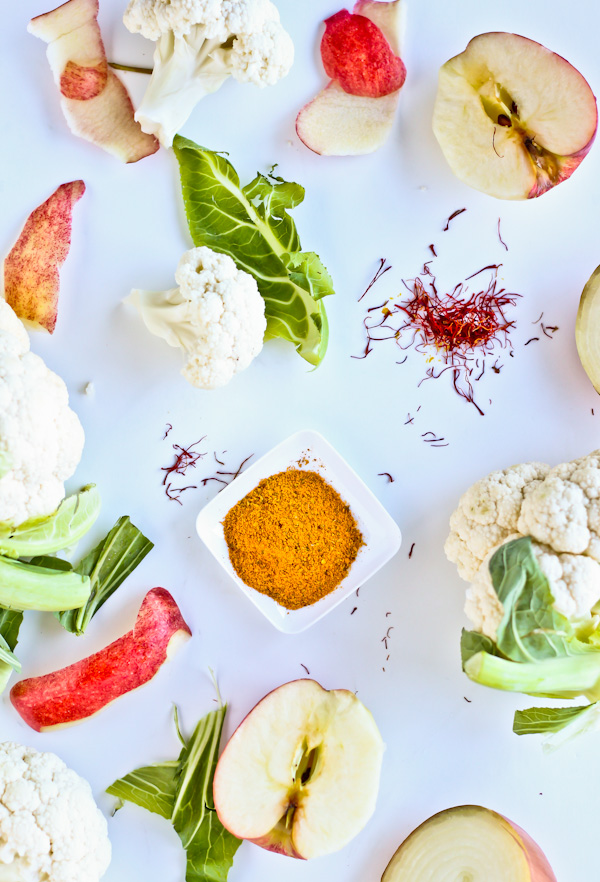 First things first. This curried cream of cauliflower and apple soup sounds really weird. I totally get it. When I first came across this idea, I was a little freaked out. Granted, those are also the types of recipes that tend to appeal to me the most.
There's a lot going on…I mean, the combination of cauliflower and apple is not something we see all that often. Cauliflower and curry…yes. Apple? Not so much.
Add saffron and a curried, diced apple garnish and it pretty much sounds like a five-year-old's kitchen experiment gone wrong.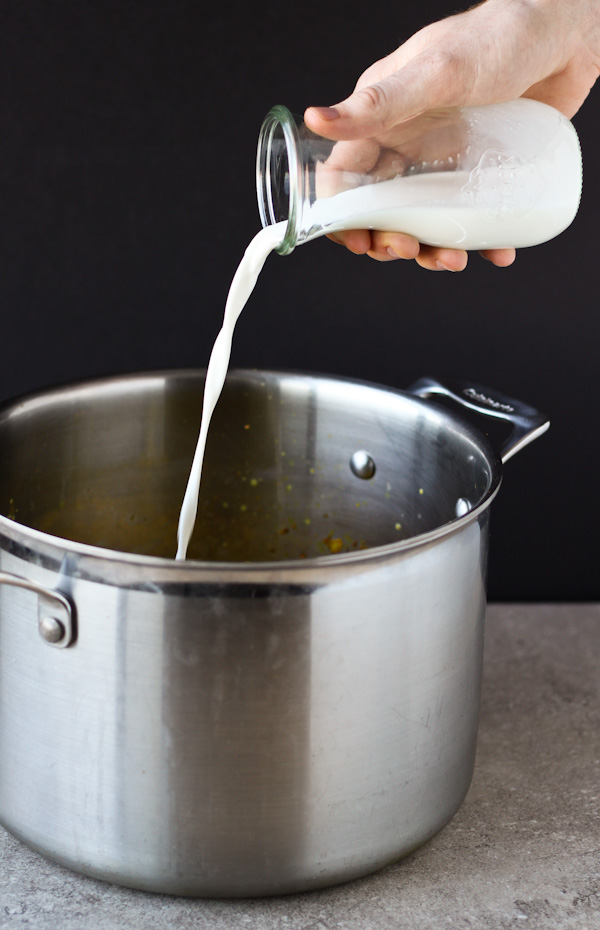 Then again, today's recipe is also an adaptation of a Daniel Boulud recipe. So hopefully that gives you some faith.
This soup comes together very quickly. Onions are sauteed until translucent, along with curry powder, ginger, and saffron. Then you simply add chopped apple, cauliflower, and chicken broth–and simmer everything together for 15-20 minutes, until the cauliflower is fork tender. Then it's time to puree it all in the blender until it is silky smooth.
The original recipe called for one cup of heavy cream, but I decided to take matters into my own hands and lighten it up a bit by eliminating the heavy cream–and substituting this with half a cup of half and half. I do not recommend skipping this ingredient!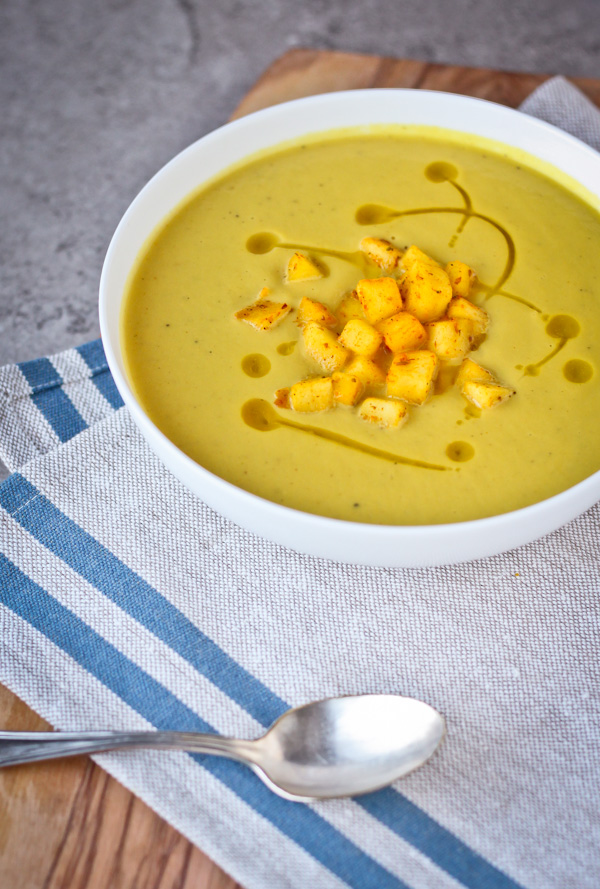 This resulting soup is silky smooth, creamy, and perfectly balanced. Although the apple is almost indistinguishable in flavor, it does add a subtle sweetness, which helps cut the heat of the curry powder perfectly.
The saffron also lends a certain element of warmth to the dish–as it is prone to do–and pulls everything together. Weird? Maybe. But definitely meant to be!
[Those are Connor's man hands, not mine. Just in case you were curious.]