Eat Smart® Gourmet Salad Kits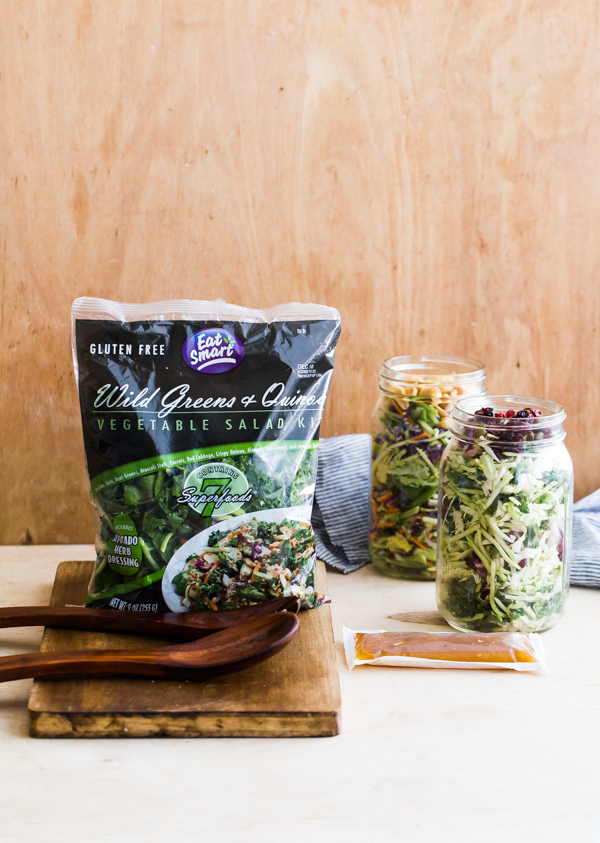 This post is sponsored by Eat Smart Gourmet.
It's been less than a week since I posted my resolution to eat more exciting salads! As I mentioned in my previous post, salad dressings are one the most crucial parts to any good salad…but the bulk of the salad (aka. the greens, toppings, fillers)? That is the most important part!
This is even more important for main course salads intended to tide you over for lunch or dinner. I have a relatively large appetite (that is the understatement of the century), so salads need to have a lot going on in them for me to feel satisfied and full.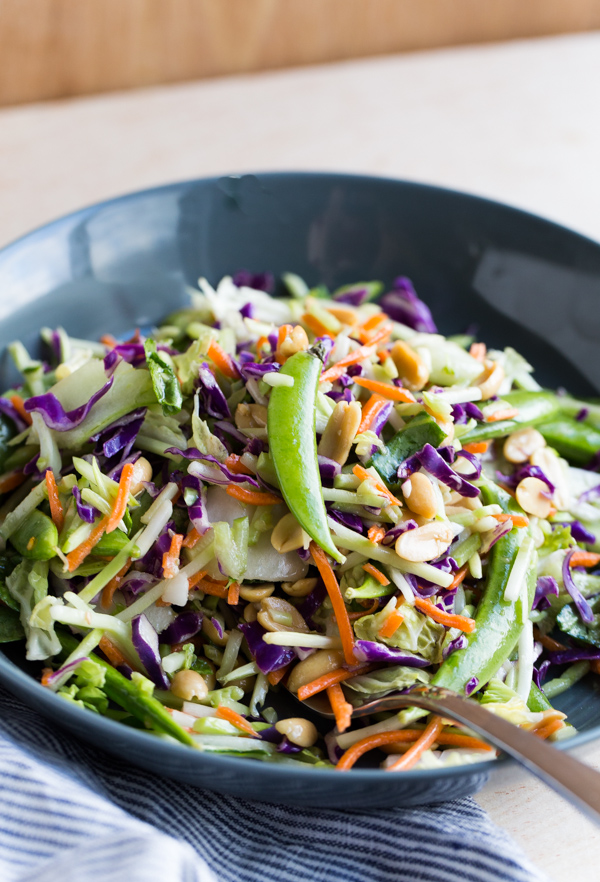 At this time of year, I'm all about small, healthy and convenient shortcuts, such as Eat Smart Gourmet Salad kits, which are packed with delicious and sophisticated combinations of ingredients like toasted quinoa, kale (one of my favorite salad ingredients), toasted almond slices, shaved Brussels sprouts (obviously that was exciting!), roasted pumpkin seeds, and chicory. Literally, five to seven super foods in extra kit.
I've rarely, if ever, bought pre-packaged salad kits before–mostly due to the fact that I don't like their ingredient lists (iceberg lettuce, no thanks) or don't feel like they warrant the extra cost–so I absolutely love the variety provided in EatSmart gourmet salad kit selections.
They are filling, hearty, and a fast and nutritious way to eat lots of extra veggies.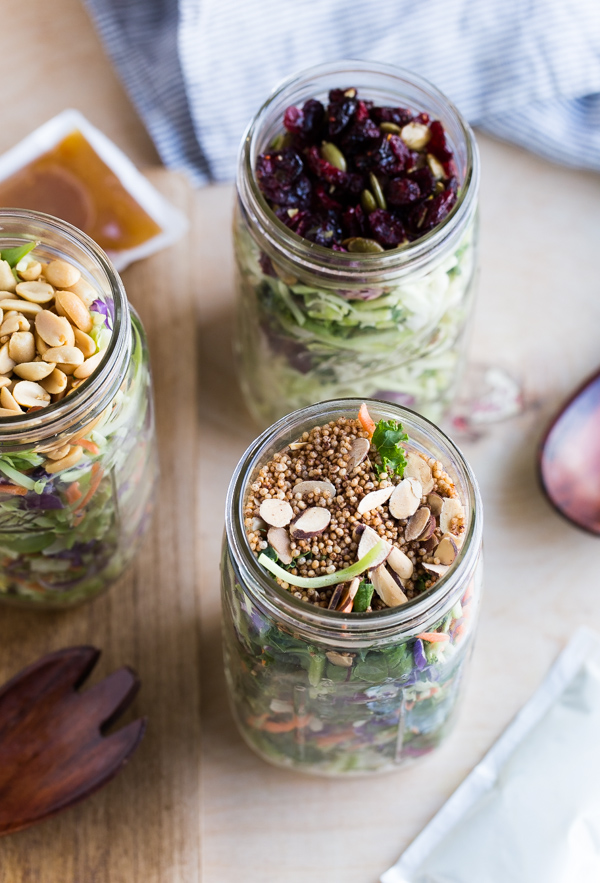 My favorite salad, by far, was the Wild Greens & Quinoa kit, which included kale, beet greens, julienned broccoli, red cabbage, quinoa, almonds, and feta cheese, as well as an avocado herb dressing. While I can't say that I loved the pre-packaged dressings (again, I'm super picky), I can say that they complimented each salad kit very well. You could easily substitute them with your favorite homemade dressing as well, and the kits would still be very convenient.
The Wild Greens & Quinoa salad was well-balanced with lots of wonderful texture (and protein!) from the almonds and crispy quinoa, and incredibly satisfying. Kale is majorly filling!
The wonderful part about the kits is that they allow you to skip all of the prep, but you can still add any sort of additions on your own, such as grilled chicken breasts, canned beans, roasted tofu, or fresh avocado chunks.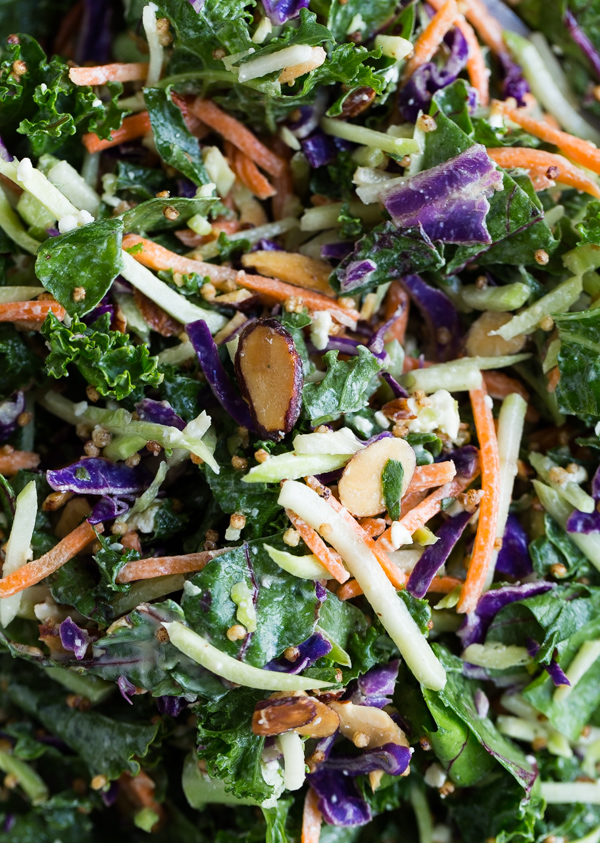 My favorite way to pack workday salads, including these salads kits, is to store them in large mason jars! I like to pour the salad dressing into the very bottom of the container, then add any other toppings (such as grilled chicken, or other heavier vegetables, such as tomatoes or avocado), add the salad mixture, and then at the very top place the light crunchy toppings, such as nuts, crispy quinoa, or dried fruit.
It ensures that the salad doesn't get soggy, and the toppings retain their texture and crunch.
The Wild Green & Quinoa salad, just on its own, packs 12 grams of protein, 9 grams of dietary fiber, and over 70% of your daily Vitamin A needs!
I was selected for this opportunity as a member of Clever Girls and the content and opinions expressed here are all my own. Thank you for supporting the opportunities and brands that allow me to get creative in the kitchen (and behind the lens)! For more information including a grocery store locator and quick and healthy recipe ideas, visit www.EatSmart.net.
This post contains affiliate links, which means that I make a small commission off items you purchase at no additional cost to you. Please read my
privacy policy
for more information.