Fresh Mint Ginger Lemonade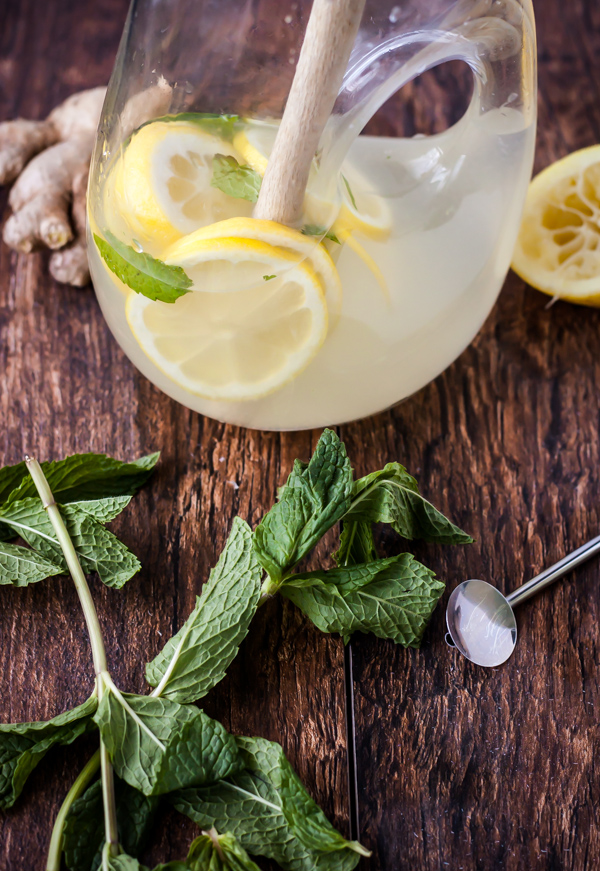 I think I'm officially on a ginger kick.
That ice cream last week, and now this lemonade. It is just so refreshing! I get on these food kicks (i.e. asparagus) and can't help myself.
Once I use an ingredient, my brain can't switch gears. It just keeps churning out ideas…for the same ingredient. I'm not sure if this is a good thing, but it is better than no ideas, so I'm going with it.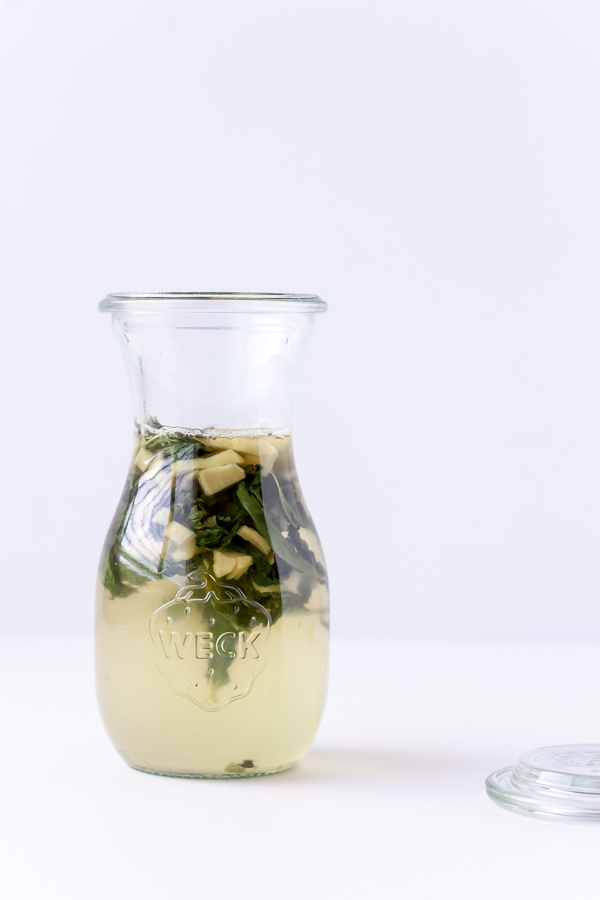 Remember when I complained about it being too hot in DC a few weeks ago? Well, I made this lemonade that weekend. And it made the weekend much more tolerable.
Instead of making regular lemonade, I decided to change things up a bit and make a mint and ginger simple syrup infused lemonade.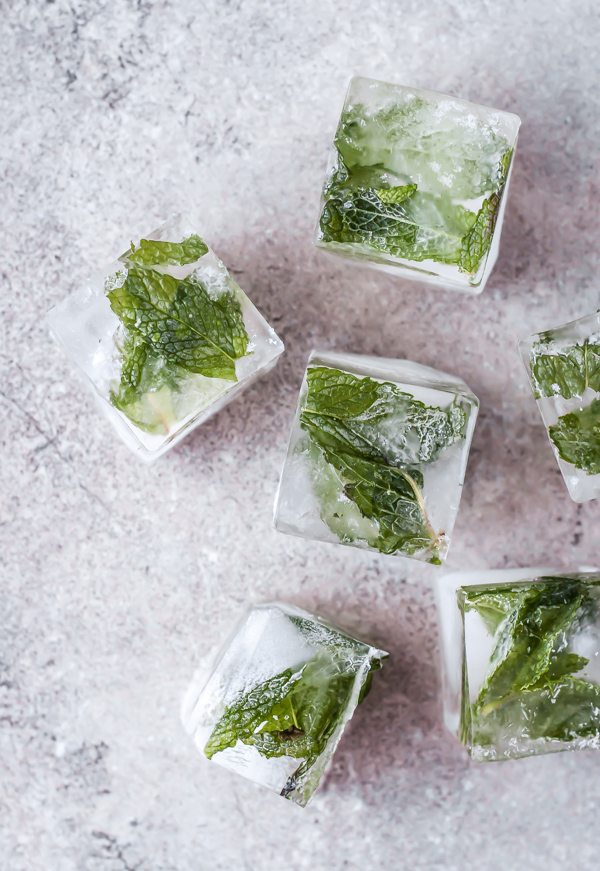 It is basically lemonade that has been taken up a notch. I even went to the trouble–and that is a major exaggeration of a statement–of making mint ice cubes (as simple as putting fresh mint leaves and water in your ice cube tray a few hours beforehand).
The ice cubes are merely for decorative purposes (they don't lend much additional mint flavor to the drink), so don't feel like you'll be missing out if you are in a rush!
But there is something about infused and decorative ice cubes that get me every time. I blame Pinterest.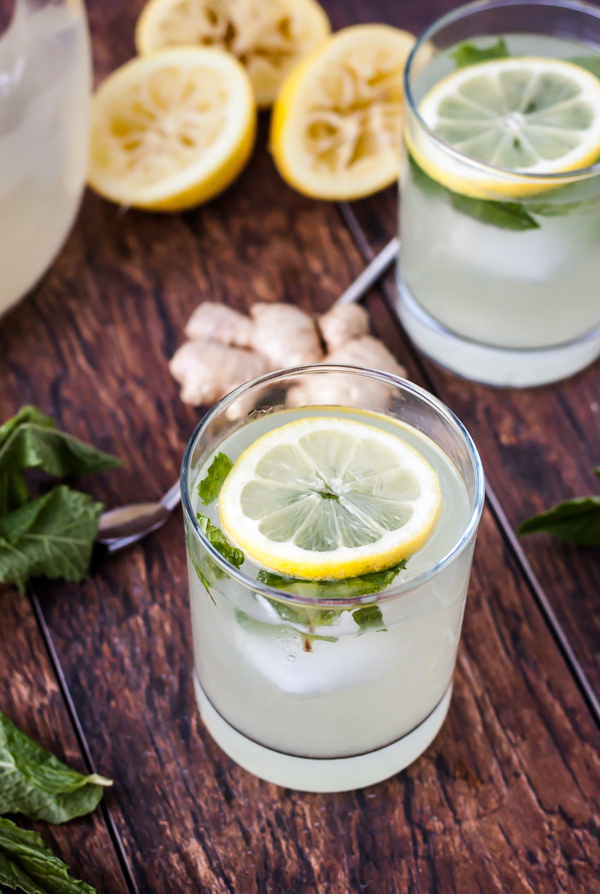 This mint ginger lemonade is the perfect balance of tartness and sweetness with just enough mint and ginger flavor to enhance the drink, but not overpower it in the slightest.
Obviously, it tastes great chilled from the fridge, but you could easily use it as a base for homemade Arnold Palmers or make it extra adult-friendly by adding the booze of your choice. Or combine it with sparkling water for a refreshing lemonade soda!
Drink up!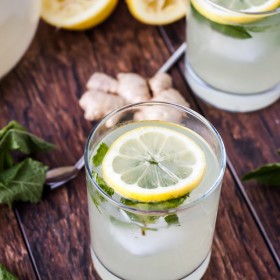 Fresh Mint Ginger Lemonade
Ingredients:
Mint Ginger Simple Syrup:
3/4 cup sugar
3/4 cup water
1/2 cup packed mint leaves, torn
1-inch piece of fresh ginger, diced
Lemonade:
3 cups cold water
3/4 cup freshly squeezed lemon juice (roughly 6-7 large lemons)
batch of mint ginger simple syrup (see recipe above)
fresh mint
1 lemon, sliced thinly
Directions:
Prepare Simple Syrup:
Combine all of the simple syrup ingredients in a small saucepan.
Bring to a low simmer, and stir until the sugar has dissolved completely.
Boil and simmer the syrup for an additional 1-2 minutes. Remove and place in a heatproof bowl. Allow to come temperature, or alternative cover and allow to infuse in the fridge for at least 30 to 45 minutes or overnight (for a more intensely flavored lemonade).
Once chilled, strain simple syrup through a fine-mesh sieve. Discard the mint leaves and ginger pieces.
Make Lemonade:
In a large pitcher, combine the water, lemon juice, and a full batch of mint ginger simple syrup. Stir well.
Add fresh mint and sliced lemon slices to the pitcher as desired. Chill.
Serve lemonade chilled or alternatively, over homemade mint ice cubes (simply add fresh mint leaves to your ice cube tray–optional).
All images and text ©

.