Fried Cauliflower Steaks with Honey and Hot Sauce
Fried cauliflower steaks with honey and hot sauce. A vegetarian take on fried chicken!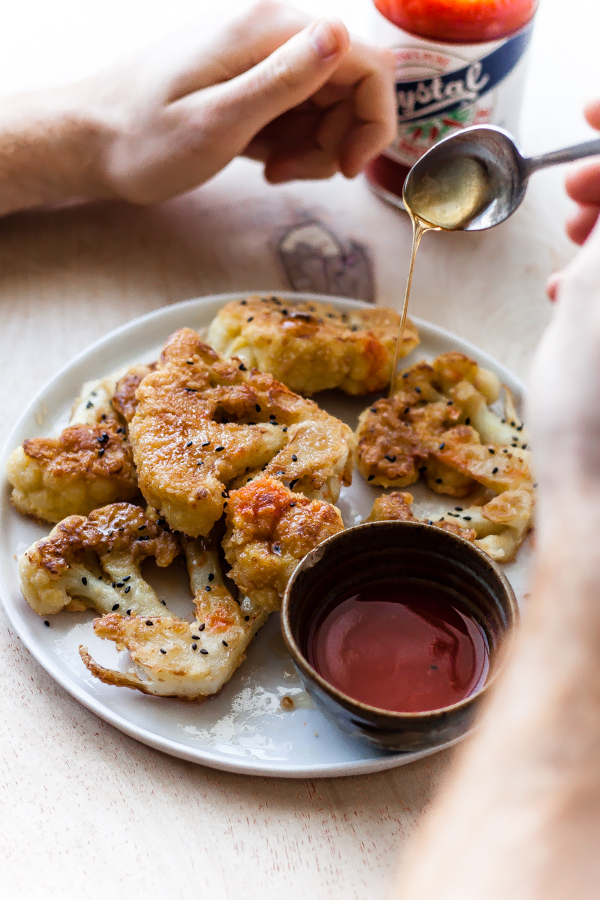 I'm going to keep today's post short and sweet. Actually, in this specific case…spicy and sweet.
This is mainly due to the fact that I stayed up way too late last night discussing wedding tents and wedding room capacities. And, as a result, I feel like eating all.the.fried.foods.
Today's dish is a vegetarian play on fried chicken with honey and hot sauce. Wait, hear me out! Because I can already feel the eyes starting to roll…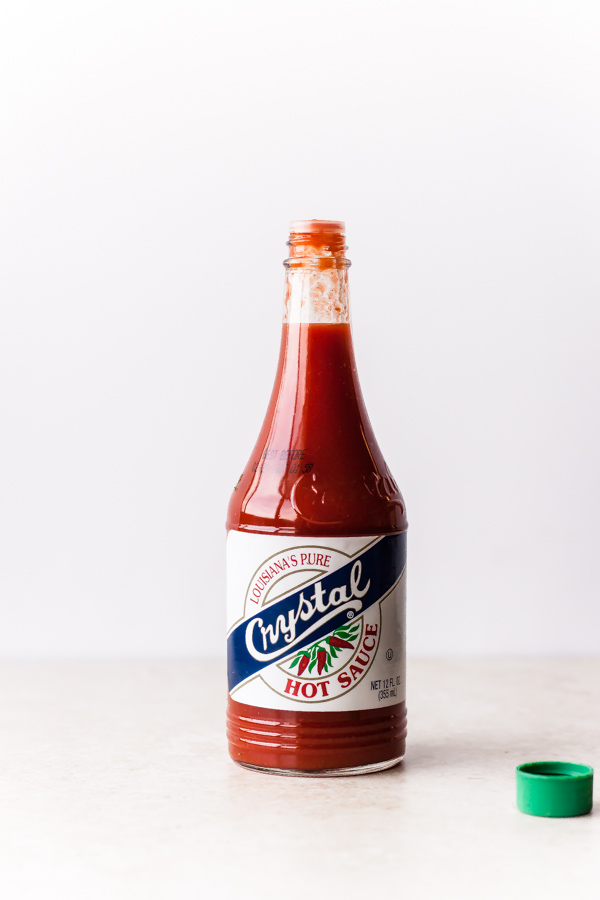 A few short months ago, Connor and I visited an amazing new restaurant in DC (Rose's Luxury), and I encountered the best fried chicken of my life. And yes, I could probably count the number of times I've consumed true fried chicken in my life on one hand…but trust me, this was the real deal.
The dish was pickle-brined fried chicken and it was lightly tossed with honey, benne seeds (sesame), and came with a side of Louisiana's pure crystal hot sauce. It was crispy, a little bit sweet, salty, and perfectly cut by the spiciness of the hot vinegar sauce.
If I didn't happen to have been surrounded by strangers at the time, I probably would have licked the bowl clean. That is how good it was. I was sort of blown away.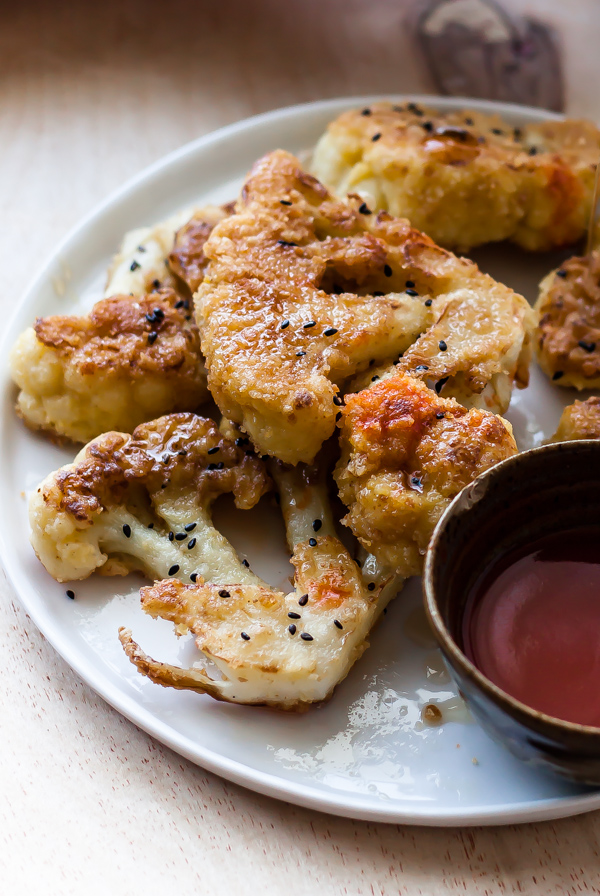 It's been a dish I've been wanting to recreate in a new, funky way for a long time! And somewhere along the brainstorming process, I came up with the idea of making it vegetarian and using cauliflower instead. Obviously (and this is where the eye rolls come in), and this goes without being said, fried cauliflower does not taste like fried chicken. The taste is not replicable, nor was that the intention behind this version.
But the combination of cutting the cauliflower into 'steaks', coating them in a simple breadcrumb and flour coating, and then pan frying them gives it a similarly satisfying crispiness.  The addition of black sesame seeds adds just enough contrast and texture! Since the cauliflower is relatively delicate, I chose to simply drizzle the pieces with honey (rather than toss them in a bowl) right before serving.
This dish is definitely different, but just similar enough in flavor that it brought me back to that restaurant meal! It is playful, not meant to be taken too seriously, and would best be served as a fun appetizer for a crowd!