Fresh Spinach Soup with Minted Pea & Cilantro
Apparently this week is all about the green food.
We ate some fried zucchini on Monday (you know, because it was Monday), and now I'm back to convince you to add this healthy, super green spring soup to your meal rotation as well. It's all about balance, right?
Even though the weather is warming up, soup is not even close to being off my radar. I'm pretty sure I've been making a homemade soup at least once every two weeks for as long as I can remember (i.e the past three months or so).
I tend to break my favorite soup recipes into a few different categories. Some are heartier and reserved for the winter months, some are lighter and ideal for spring, and others I prefer to serve cold in the summer months.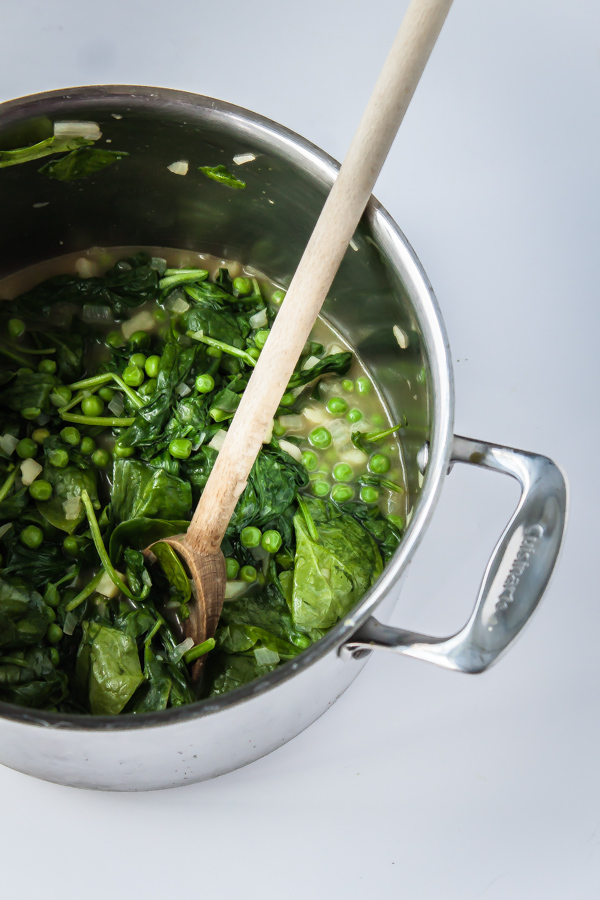 Luckily, this soup is versatile in that it can be served both hot or cold. It tastes just as good either way, so it is really up to your own preference! [After trying it both ways, I'm partial to say that I may even prefer it cold? This is very unusual for me.]
Don't be mistaken, this soup is definitely delicate in flavor. I always fear that spinach-based soups will be a little dull or flat, but this soup is quite the opposite of that. The addition of potatoes and onion definitely helps, but it is really the combination of the fresh peas, mint and cilantro that helps take it to the next level.
Fresh herbs are a must!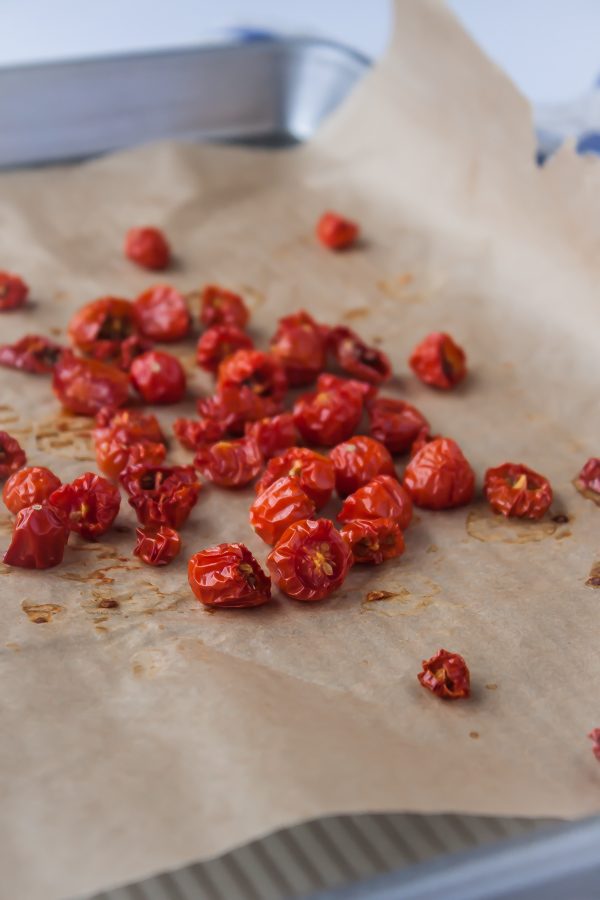 The soup itself is incredibly easy to put together! It takes less than thirty minutes from start to finish (longer, of course, if you need to allow it to cool if you are choosing to serve it cold).
If you have time (roughly 3 hours of inactive time to be exact) and are feeling up to it, the oven-dried tomato garnish is the perfect finishing touch. They can be made ahead of time (and kept in the fridge in a covered container for a few days) too.
To make oven-dried tomatoes, simply place some halved grape or cherry tomatoes on a parchment-lined baking sheet, set your oven to 200 degrees Fahrenheit, close the door, and walk away. Don't come back for a while.
Making oven-dried anything is the ultimate test of patience, which is probably why you don't see a lot of oven-dried things around these parts.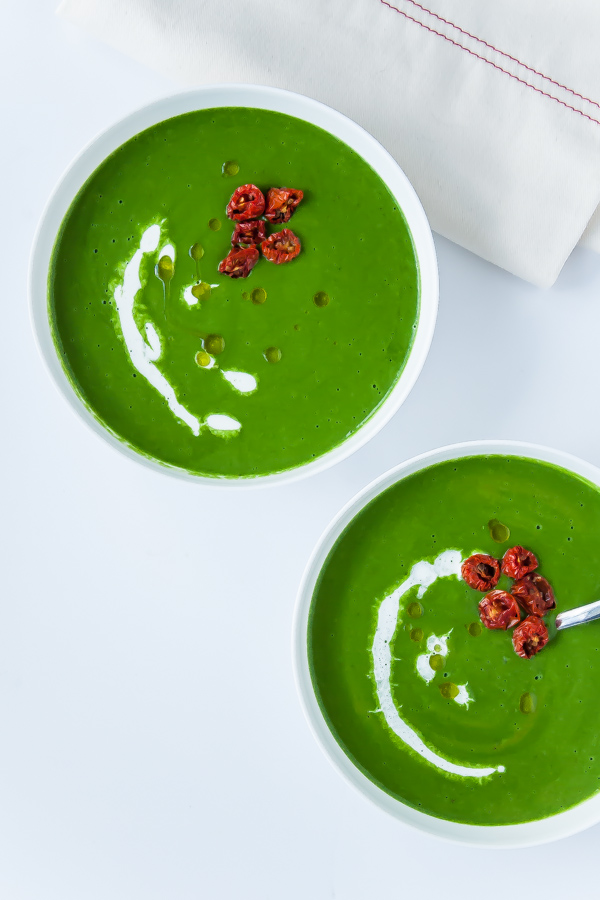 It is completely optional–seriously, it is definitely not an integral component, so don't feel like you will be missing out–but it definitely adds a little drama to the bowl! The contrast in color can't be beat.
Seriously, this soup is good. My dad, who tends to be a little wary of anything too green, happened to try this one and loved it. And if that is not the ultimate stamp of approval, than I don't know what is!