Hearts of Palm Dip
This post contains affiliate links.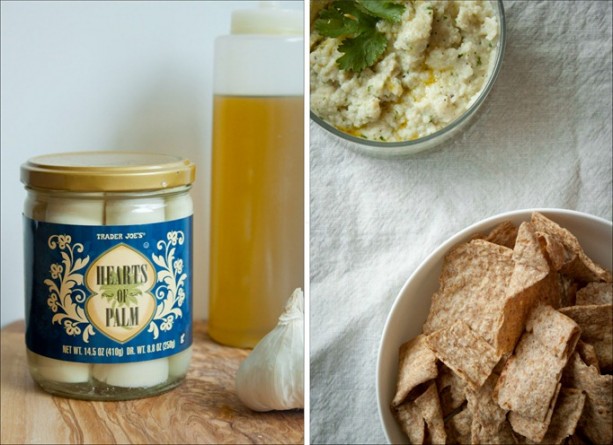 Hearts of Palms are funny things. They're weird looking, I'm pretty sure no one knows where exactly they come from, and they don't have an incredibly strong taste or flavor associated with them. I think the first time I encountered them, I was fairly certain I wouldn't be a fan. However, I ended up loving them! From that point on, I tried to convince my mom to buy a can or two (note: they are fairly expensive) whenever we went to the grocery store.
In hindsight, that makes me sound a bit weird, doesn't it? Don't worry, I also asked for normal childhood treats, such as fruit by the foot, gushers, and pretty much any other fruit snack in existence.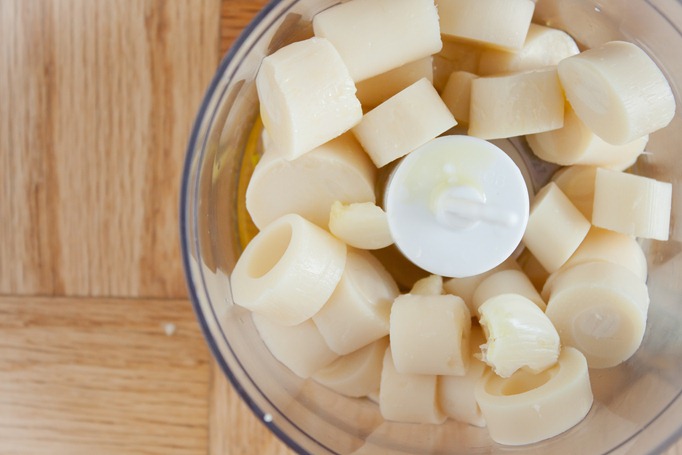 In the past, the only real thing I've ever done with this funny-looking vegetable is slice it and add it to salads. Not too exciting, I know.
But, lately, my family and I have been enjoying them in dip form. Yes, hearts of palm make delicious dips! We've all been missing out for years.
The biggest wow factor in this hearts of palm dip is the citrus. It is packed with lime zest and freshly squeezed lime juice, which makes it very refreshing and light. Other than that, it incorporates many of the usual flavors we add to homemade dips, including garlic and olive oil.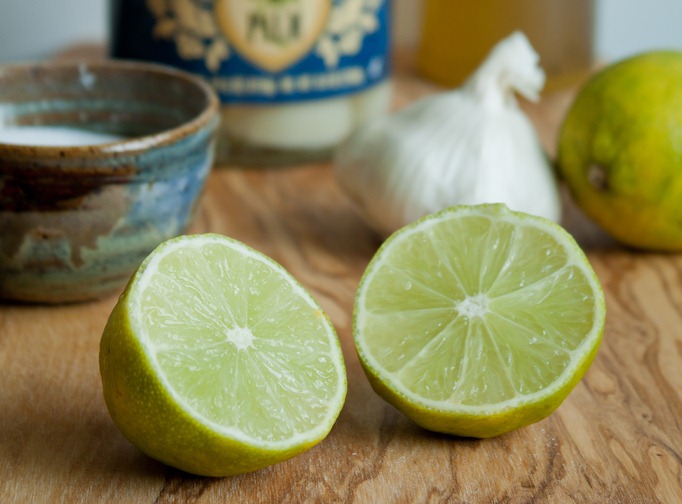 I ended up adding a small handful of fresh cilantro leaves to brighten up the color as well. Lime and cilantro are a match made in heaven. Feel free to leave it out or substitute it for flat leaf parsley!
Though I provide a simple recipe below, think of it more as a starting out point, as I'm sure this could be equally delicious in many different variations.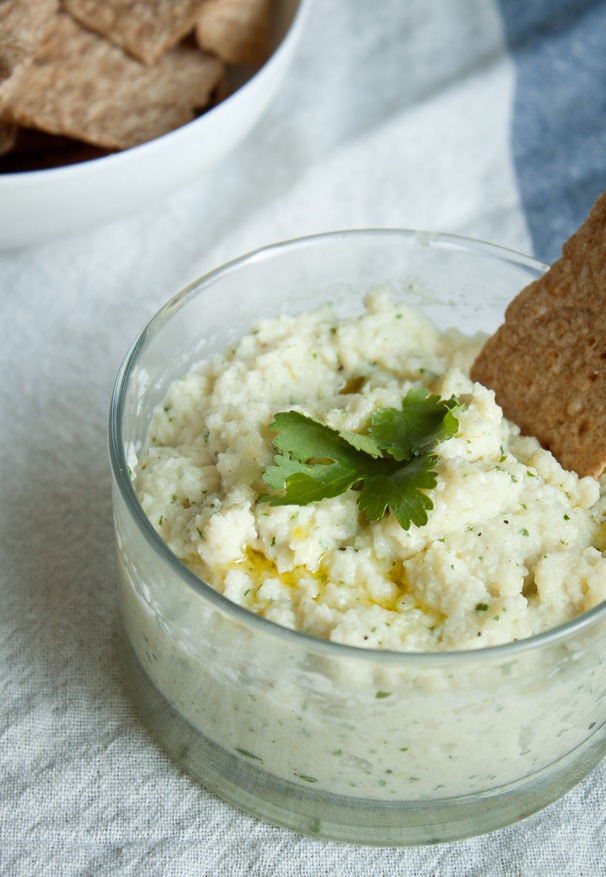 I looked up "Hearts of Palm" in my handy-dandy food encyclopedia (an amazing book), which I turn to whenever I have a question like this, and found out that hearts of palm are "the growing stem tips of South American peach palm trees…which readily re-sprouts after its tip is cut" (Harold McGee, On Food & Cooking, p. 316). Mystery solved.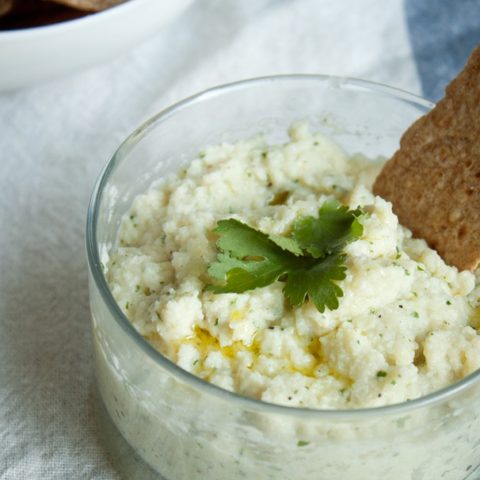 Hearts of Palm Dip
Yield: 1.5 Cups
Prep Time: 10 minutes
Total Time: 10 minutes
Ingredients
1 (14.5 ounce) jar of hearts of palm, drained and roughly chopped
1 tablespoon extra virgin olive oil
2 tablespoons freshly squeezed lime juice
1 large garlic clove
1/8 cup fresh cilantro
zest of 1/2 lime (microplaned)
kosher salt
freshly ground black pepper
Instructions
Place garlic clove in food processor and pulse several times.
Add lime juice, zest, hearts of palm (drained), olive oil, and process until thoroughly combined.
Add fresh cilantro leaves and pulse several times. Season with salt and pepper.
Serve immediately (drizzle with olive oil for garnish) with chips or refrigerate and use within 2-3 days.
Nutrition Information:
Yield: 20
Serving Size: 1
Amount Per Serving:
Calories: 16
Total Fat: 1g
Saturated Fat: 0g
Trans Fat: 0g
Unsaturated Fat: 1g
Cholesterol: 0mg
Sodium: 73mg
Carbohydrates: 1g
Fiber: 0g
Sugar: 0g
Protein: 0g
A Beautiful Plate provides nutritional information, but these figures should be considered estimates, as they are not calculated by a registered dietician.
This post contains some affiliate links, which means that I make a small commission off items you purchase at no additional cost to you. Please read my
disclosure policy
for more information.