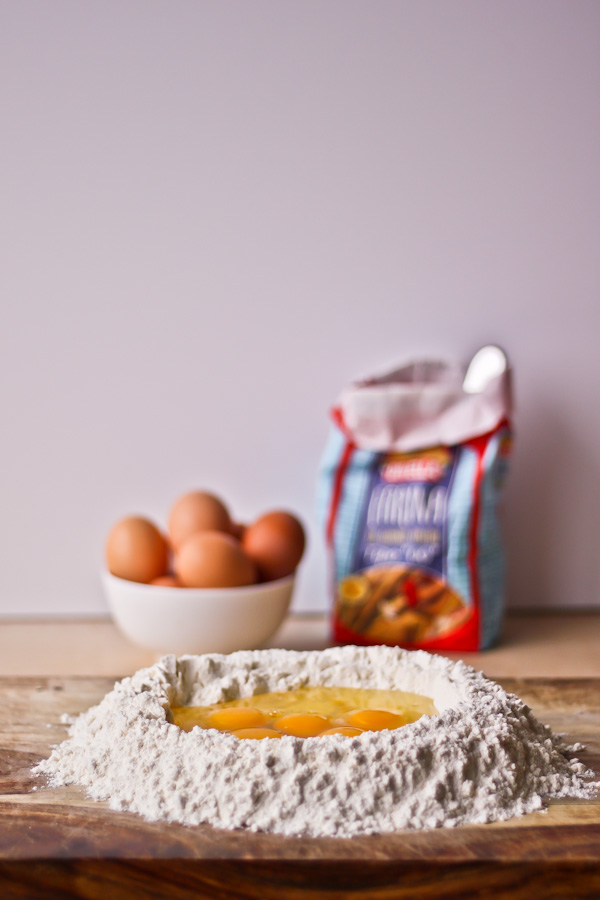 We're getting fancy today!  I'm pretty sure I've mentioned my love of pasta about three million times on the blog thus far, so I'll refrain from doing it again.
[But with that said, I really, really love it.]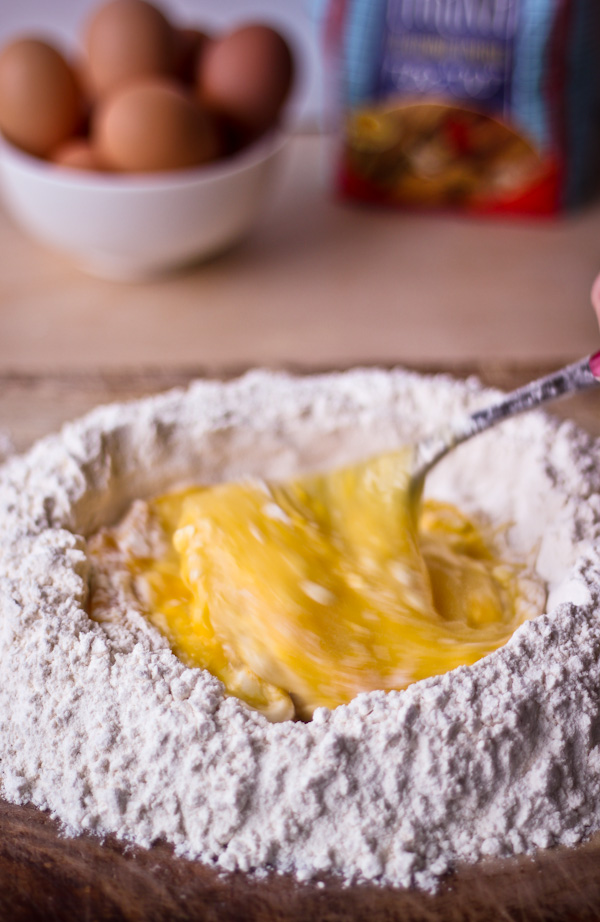 This is definitely not an easy recipe–it takes a little bit of practice and finesse, but if you're looking for a fun project over a long weekend, this is the perfect thing to make.  Don't be intimidated.
There's something about kneading pasta dough dough (bread, pizza dough, etc.) that is very therapeutic.  It is very mindless and repetitive, which is sometimes a welcome change compared to other recipes that require a lot of concentration.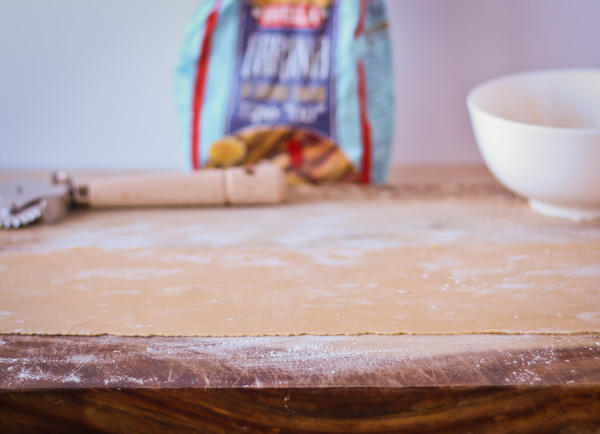 I've been wanting to write a post on homemade agnolotti pasta for the longest time–but time has escaped me and I've only just come around to it.  Forgive me.
Agnolotti is a stuffed pasta, very similar to ravioli, but with a slightly different shape.  In Italian, it translates to "priest's hat", a play off of the shape that it most resembles.
And if there is anything better than pasta, it is stuffed pasta.  Am I right?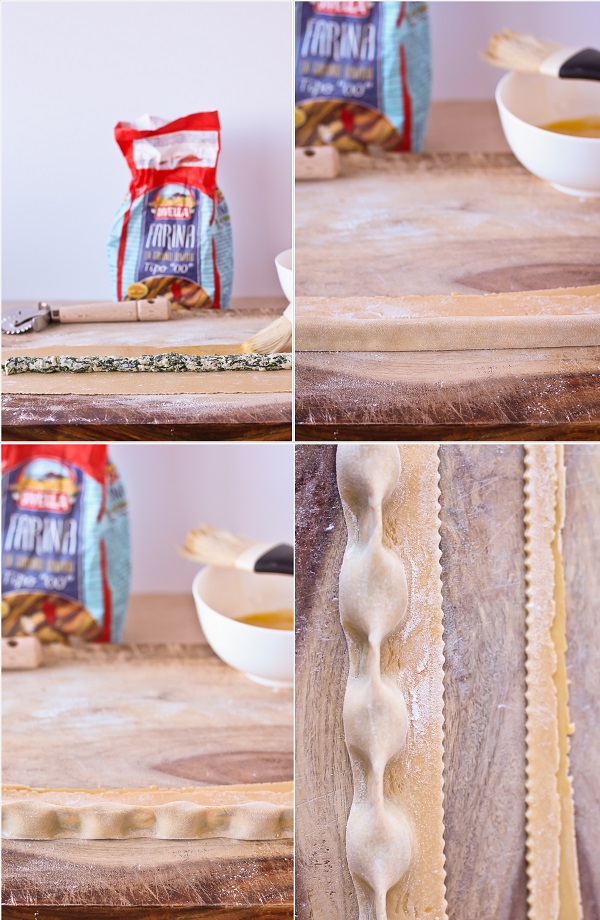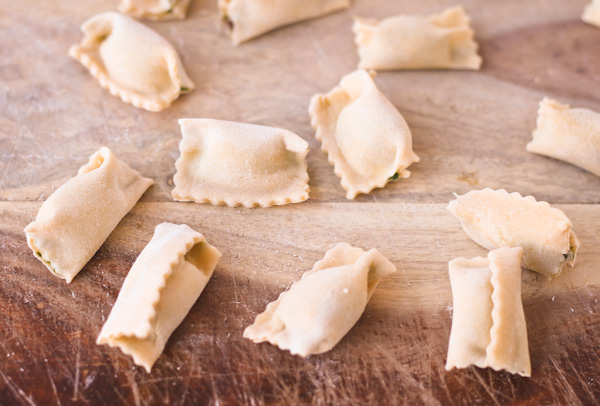 I first learned how to make these while I was working in the restaurant kitchen.
I spent some time on the pasta station (which essentially involved making any pasta dish that went out of the kitchen)– and even though it was terrifying at times– um, all of the time (SO.MUCH.PRESSURE)–I was very happy to work so closely with one of my favorite foods.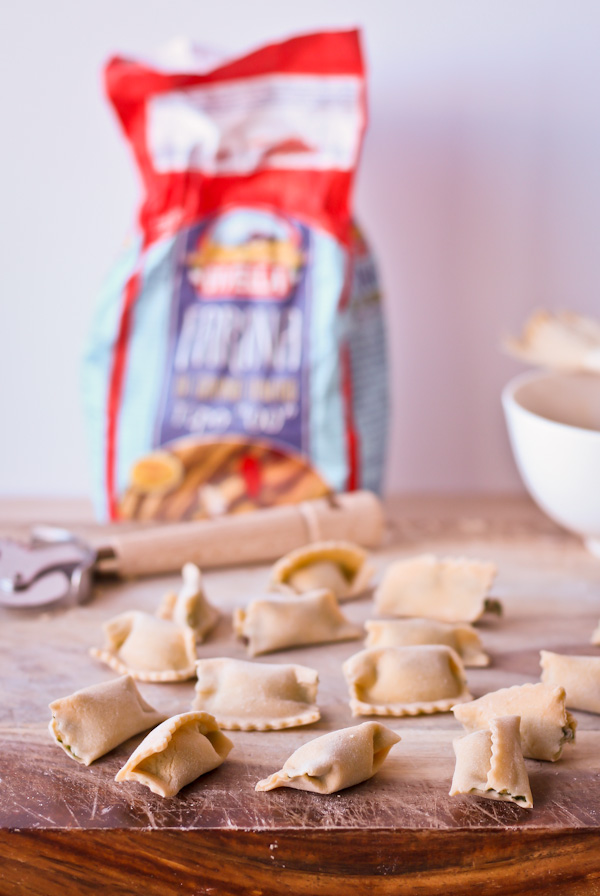 And one of my favorite, favorite things about stuffed pasta is that the fillings are endless.  I happened to stuff these babies with a swiss chard, ricotta, and prosciutto mixture (adapted lightly from Marcella Hazan)–and have included that delicious recipe below, but feel free to use another recipe or make your own creation!
It's all about the process.  Have fun!