Homemade Chicken Pitas with Jalapeño Whipped Feta and Quick Tzatziki
This post contains affiliate links.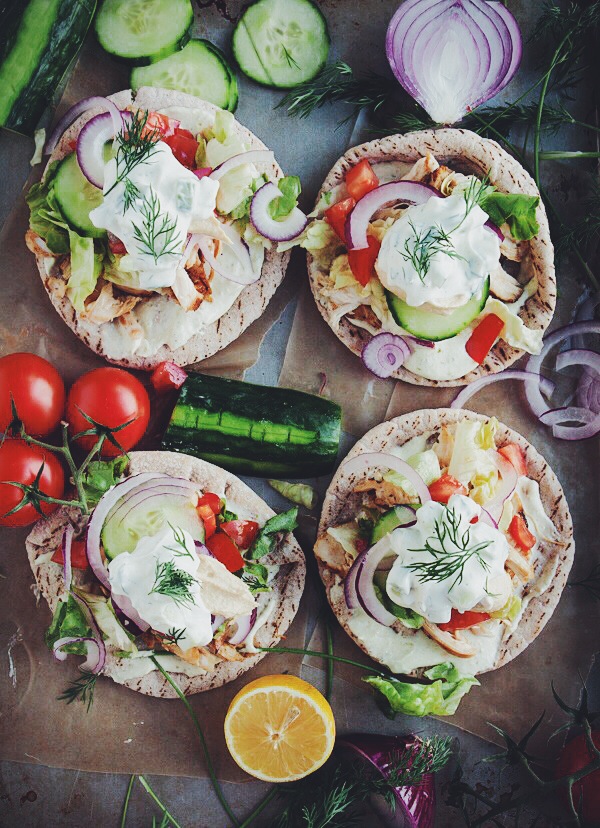 Remember when I mentioned over the weekend that one of my favorite internet (turned real life) friend's cookbook, Seriously Delish, was being released this week?! Well, today is the big day!
Where do I even begin?
I honestly can't even remember the first time I stumbled upon Jessica's blog, How Sweet Eats, but I do remember becoming instantly hooked.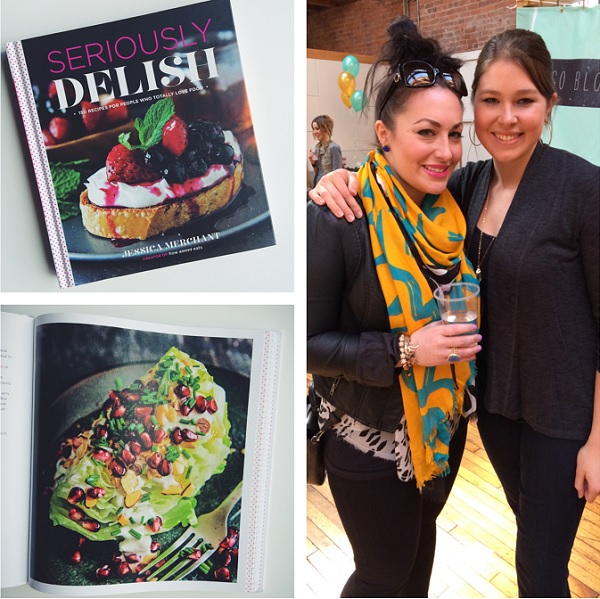 It was years ago (relatively soon after I started blogging myself), and Jessica's bubbly personality, writing style, photographs, and incredibly unique and creative recipes won me over almost instantaneously. Her blog is one of the few that I make time to read every single day–preferably in the morning with a big mug of coffee in hand!
Her passion, integrity, and work ethic is ridiculously contagious and inspiring, She has a fierce and loyal following, and anyone that spends more than a few minutes on her site can quickly understand why. This girl knows her stuff!
Little did I know at the time that a few years later I'd be meeting her for breakfast in Pittsburgh, bonding over fly-ridden grilled Caesar salads in Kansas City, and texting her about pregnancy-induced mac and cheese sandwich dreams.
[Yep, that has all really happened. Btw, she's the one with the bun in the oven–not me!]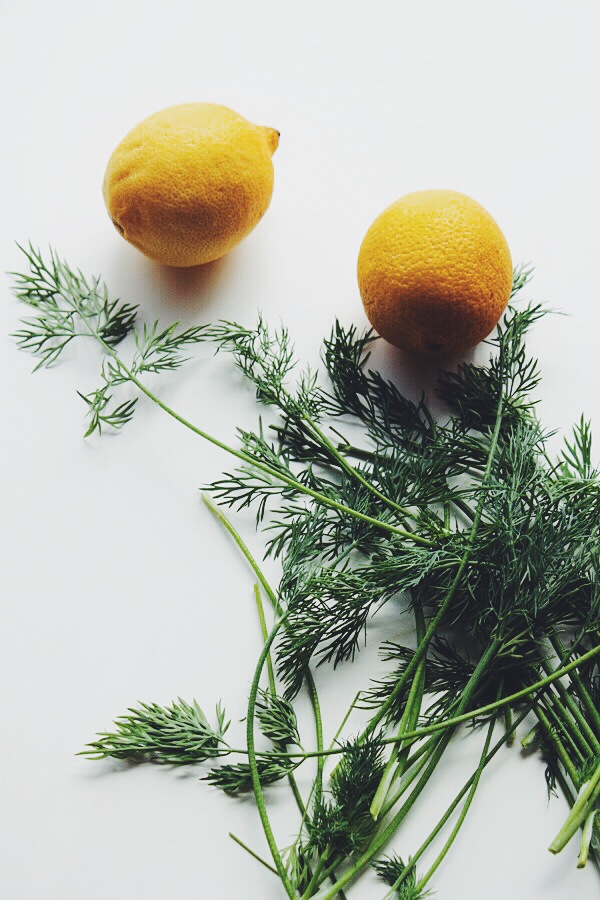 If you're lucky enough to meet Jessica in real life (check here for book tour details!), you'll quickly realize that she is exactly how she comes across on the screen (and now, printed page):
Hilarious, warm, and passionate.
Oh yeah, and just a tad obsessed with neon, sprinkles, and bacon.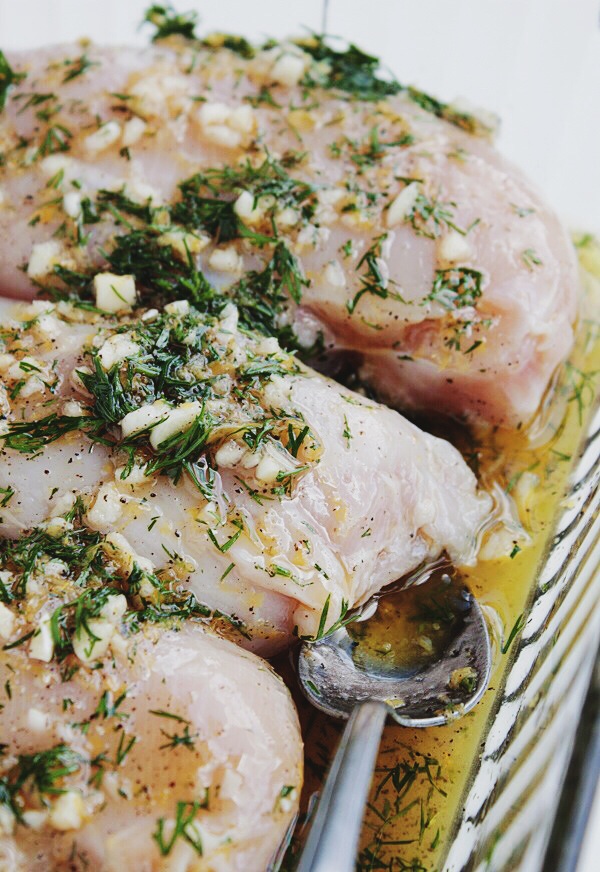 So you can imagine just how excited I was to finally get my hands on her much-anticipated cookbook!
I don't think I've been this excited about a book release since I was standing in line in middle school waiting to get my hands on the next Harry Potter book–embarrassing, but true.
And let me tell you, after having had the chance to have this book in my kitchen for the past two weeks (and read it nearly cover to cover!), I can honestly say that this cookbook perfectly encompasses everything that made me fall in love with Jessica's blog and recipes so many years ago.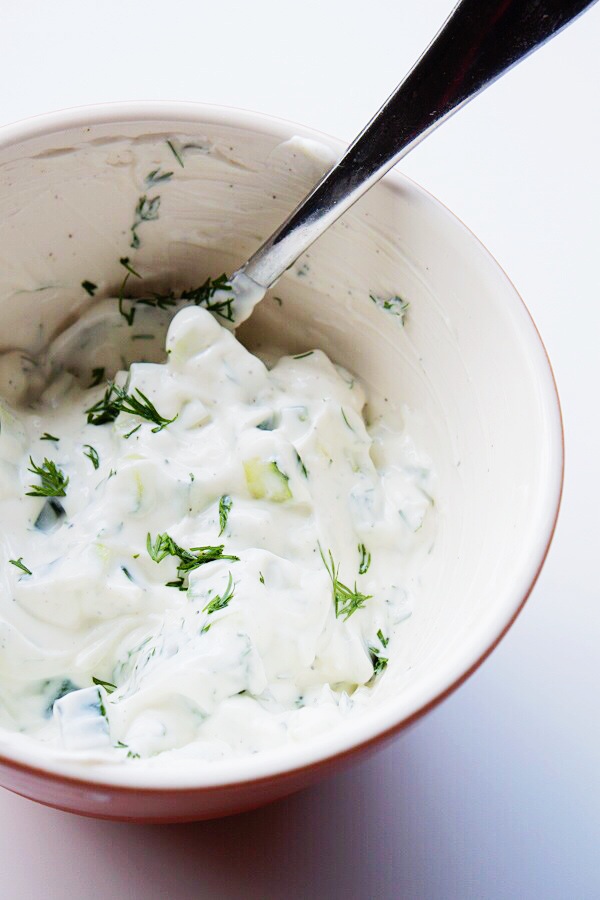 Not only does it contain 150 (brand new!) recipes that have never been shared on the blog, as well as beautiful photographs taken by Jessica herself, but it is also full of personality. I can honestly say I've never stumbled across a cookbook with this much personality!
One of my absolute favorite parts is the main introduction, where she shares all the details about how she got into this crazy world of food blogging, tells us more about her family and childhood, and how she fell in love with cooking and recipe development. She even has a section in there called, 'Why I can't live without bacon."
Her wit and charm come across not only in the table of contents and recipes categories such as, "Salads, Soups & Vegetable-Like Things (ugh, if we must)" and "Stuff to Sip on (the happiest hours)", but also in the recipe introductions, which are very much written in the style of mini blog posts–so fun and unique!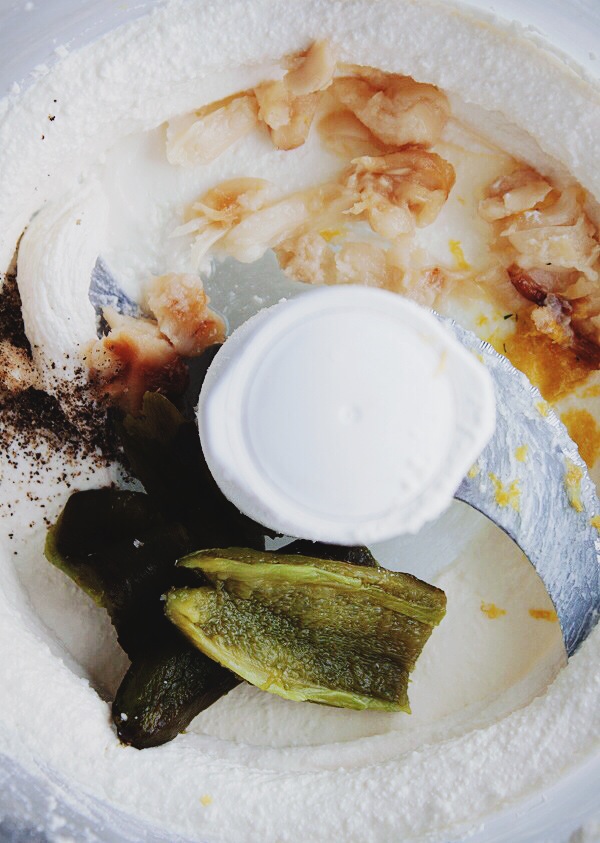 Oh man, and the recipes! These are no ordinary recipes, guys. They are the kind of recipes that make you want to start writing a grocery list immediately, and start cooking.
I mean, baked black raspberry oatmeal with a brown butter drizzle? spiced autumn crostini? slow-roasted chicken tacos with gorgonzola slaw? banana macaroon smoothie? wedge salads with pomegranates, chives, and toasted almonds? creamy spinach and spiced chickpea-stuffed sweet potatoes? coffee and doughnuts ice cream?
I could literally go on and on (and eventually name the entire contents of this book). It was tough to figure out which recipe I wanted to share with you all–simply because I wanted to eat everything!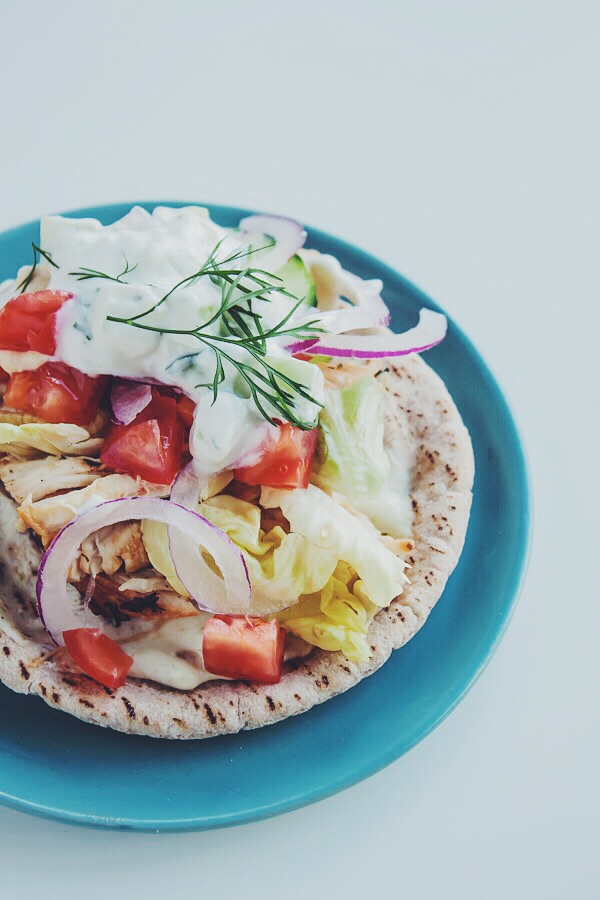 In the end, I couldn't help but crave something from her "Tex-Mex, Burgers, Pizza, & Everything Else" section (quite possibly, my favorite section ever): homemade chicken pitas with jalapeno whipped feta and quick tzatziki.
Guys, I could literally eat this meal multiple times a week (maybe even every day). The jalapeno whipped feta is out of control good–spicy, tangy, and creamy–I could probably survive on that alone! Add perfect tzatziki to the mix, as well as deliciously marinated chicken, and I'm one happy girl. As Jessica states in the book, don't be intimidated by the ingredient or instruction list, as the chicken can be marinated and prepped the night before, and the entire meal can be put together in less than 45 minutes.
PS. I don't even like dill, and I happily went out of my way to buy an entire package of it (turns out, I don't hate dill all that much).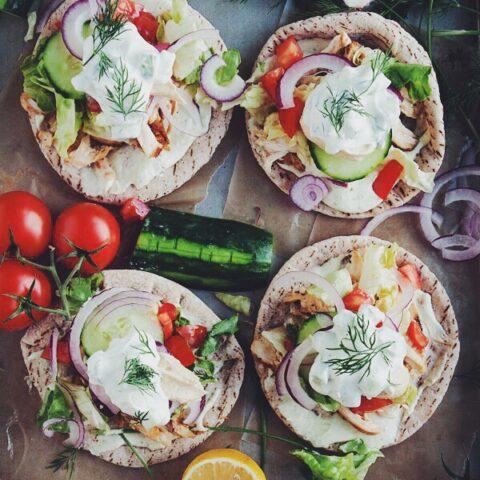 Homemade Chicken Pitas with Jalapeño Whipped Feta & Quick Tzatziki
Yield: 4 Servings
Prep Time: 2 hours
Cook Time: 35 minutes
Total Time: 2 hours 35 minutes
Ingredients
Chicken:
1 and 1/2 lbs. boneles, skinless chicken breasts
1//4 cup extra-virgin olive oil
zest and juice of 2 lemons
2 garlic cloves, minced
2 tablespoons fresh dill
1 tablespoon red wine vinegar
1 tablespoon honey
1 teaspoon salt
1 teaspoon freshly ground black pepper
Quick Tzatziki:
1 cup plain full-fat or low-fat Greek yogurt
1 seedless cucumber, diced (roughly 1/2 to 3/4 cup)
1 garlic clove, minced
juice of 1/2 lemon
1 tablespoon extra virgin olive oil
1 tablespoon chopped fresh dill
1/2 teaspoon honey
1/4 teaspoon salt
1/4 teaspoon freshly ground black pepper
Jalapeño Whipped Feta:
2 jalapeño chile peppers
8 ounces feta cheese, crumbled
2 tablespoons whipped cream cheese
1 head roasted garlic (see directions below)
zest and juice of 1/2 lemon
1/4 teaspoon salt
1/4 teaspoon freshly ground black pepper
For Serving:
4 whole wheat pita breads
2 cups chopped butter lettuce
1 tomato, chopped
1/2 seedless cucumber, thinly sliced
1/2 red onion, sliced
1/2 cup hummus
Instructions
Roast Garlic: Preheat the oven to 350 degrees Fahrenheit. Slice the top of a head of garlic off so that the cloves are exposed and gently rub your fingers back and forth over the sides to remove as much of the paper as you can. Drizzle the cloves with olive oil, and wrap the head tightly in aluminum foil. Roast the garlic until the cloves are caramel in color, about 45 minutes. Allow the garlic to cool completely before squeezing out the cloves. Set aside.
Marinate the Chicken: For the chicken, add the chicken to a large baking dish or resealable plastic bag. Whisk together 3 tablespoons of the olive oil, the lemon zest, and juice, garlic, dill, vinegar, honey, salt and pepper. Pour it over the chicken and toss it to coat. Place the dish or bag in the refrigerator and marinate for at least 2 hours or overnight.
While the chicken is marinating, prep the tzatziki. Combine all of the ingredients together in a large bowl and mix them together until combined. Store the dip in the fridge until ready to use.
Prepare the Whipped Feta: For the whipped feta, preheat the broiler in your oven to high and move an oven rack directly below it. Place the jalapeño peppers on a baking sheet. Once the broiler is hot, set the baking sheet underneath to roast the peppers. As soon as the skin begins to char and bubble, pull the baking sheet out and rotate the peppers to roast all sides. This should take about 5 minutes. Immediately remove the peppers and place them in a resealable plastic bag (note: or bowl covered with plastic wrap) for 2o minutes. The bag will steam up.
After 20 minutes, remove the peppers from the bag and gently push and peel the charred skin on the peppers to remove it. Slice the tops of the peppers off and cut them in half. Remove the seeds and cut the peppers into pieces.
Add the feta cheese and cream cheese to a food processor. Puree until the cheese are completed blended and smooth, then add the chopped jalapeño peppers, the roasted garlic cloves, the lemon zest and juice, and the salt and pepper. Blend again until all of the ingredients are combined. If you are serving the dish within the next 2 hours, the feta can sit at room temperature. Otherwise, store it in a sealed container in the fridge and set it out an hour before serving.
Prepare Pitas: For the pitas, remove the chicken from the marinade and discard the juices. You can cook the chicken any way you like–I find the quickest method to be heating a large skillet over medium heat and adding the remaining 1 tablespoon of olive oil. Put the chicken in the skillet and cook it until golden and brown on both sides, 10 minutes per side. Remove the chicken from the skillet and let it rest for 1 to 2 minutes. Cut it into pieces or shred it.
Assemble the pitas by heating the pitas in the oven or microwave for a minute or two. Spread the feta dip on the pitas, then top with chicken, lettuce, tomatoes, cucumbers, red onion, hummus, and tzatziki.
Nutrition Information:
Yield: 4
Serving Size: 1
Amount Per Serving:
Calories: 846
Total Fat: 38g
Saturated Fat: 14g
Trans Fat: 0g
Unsaturated Fat: 22g
Cholesterol: 109mg
Sodium: 1960mg
Carbohydrates: 89g
Fiber: 10g
Sugar: 39g
Protein: 43g
A Beautiful Plate provides nutritional information, but these figures should be considered estimates, as they are not calculated by a registered dietician.
This post contains some affiliate links, which means that I make a small commission off items you purchase at no additional cost to you. Please read my
disclosure policy
for more information.