Homemade Gnocchi with Tomato Basil Sauce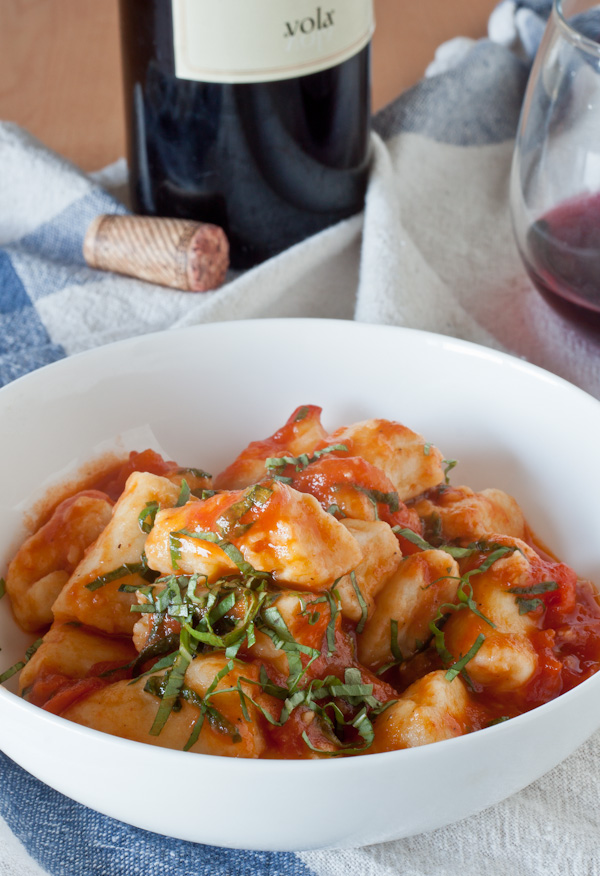 Oh hi!  I've been looking forward to telling you about that bowl of deliciousness up above for quite some time now.  And by quite some time, I mean barely more than a week, but whose counting.
Some of you might be cursing me out right now thinking "umm…who has the time to make homemade gnocchi during the week? Not I."  But hear me out…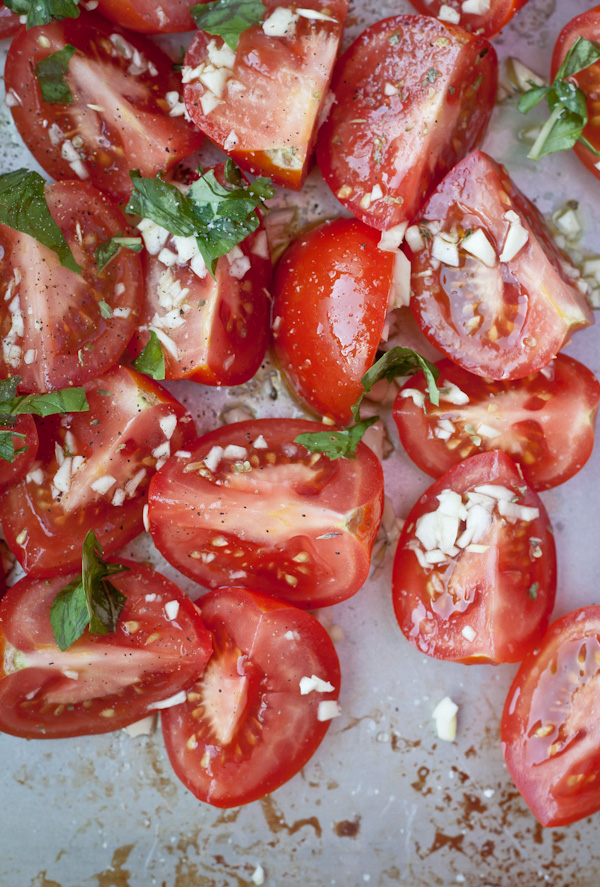 As much as homemade gnocchi is sort of dreamy in its own way (at least to me), honestly, the thing that takes this dish over the top is the sauce.  Ohhh, this sauce!
Perfectly ripened tomatoes, tossed with garlic and olive oil, and hand-torn basil.  And a nice sprinkling of coarse salt and freshly ground pepper.  Pop this into the oven, set the timer, and walk away.  Soak up the aroma.
In about an hour and a half, you'll be greeted with this.  Resist the urge to just eat it all with a spoon and call it day.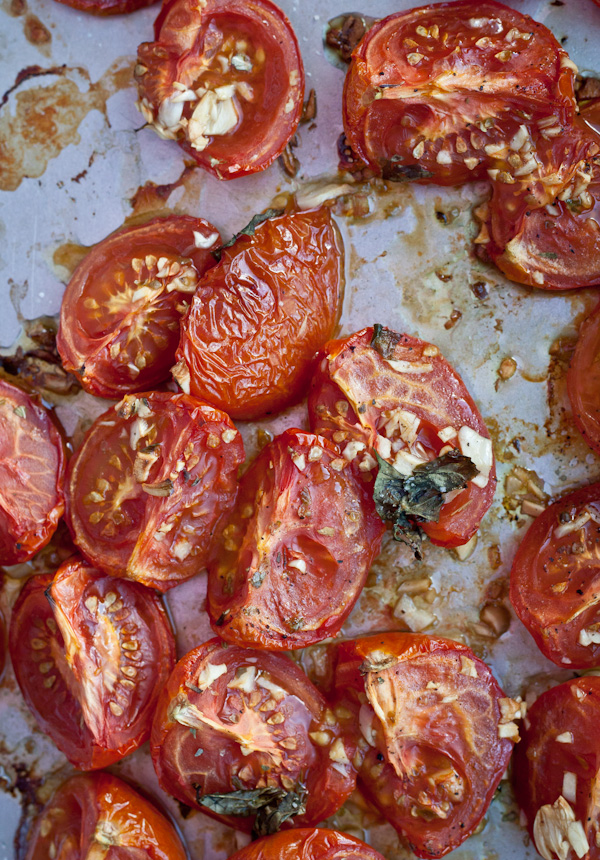 While the roasted tomatoes are cooling, go ahead and make the gnocchi.  Gnocchi seems scary, but its really just a mixture of cooked potato, beaten egg, and flour.  And, in this case, crumbled goat cheese.  Oh yes, I went there.
Feel free to skip this step entirely–and substitute with fresh store-bought gnocchi or dried pasta.  Perhaps cappellini or fusilli?  Both sound good to me.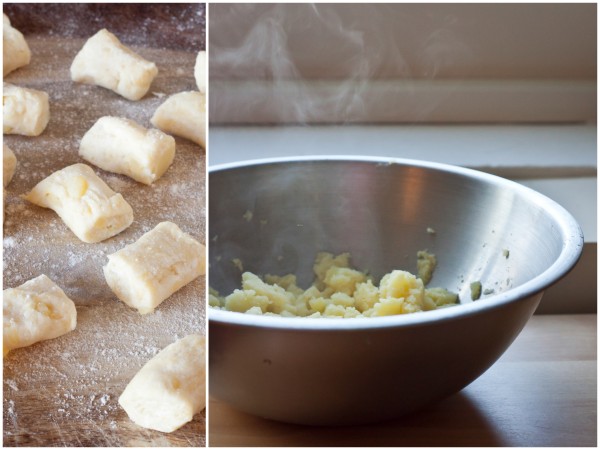 At this point, you'll want to make your sauce.  The easiest way to do this is to grab a fine-meshed sieve, grab a handful of roast tomatoes, and start to press it through with a rubber spatula or spoon.  Think of it as your arm workout for the day.
This step will make a really smooth, delicate sauce, but also one that super concentrated and bursting with flavor.  It may sound counter-intuitive to get rid of all those delicious garlic and caramelized bits, but trust me, everything will work out in the end.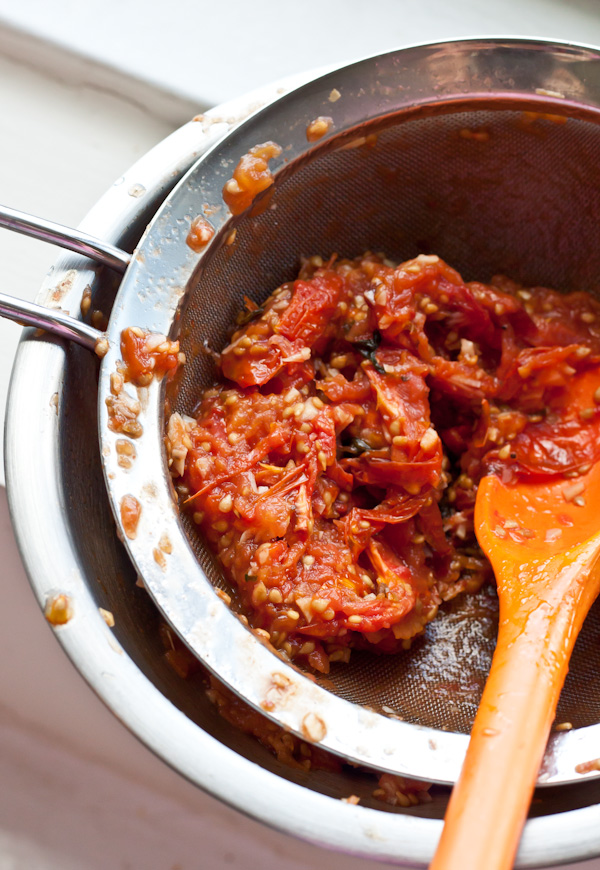 Heat the sauce in a small skillet, season with salt and pepper, add a handful of fresh basil at the end, and toss gently with the cooked gnocchi and/or pasta.
And since I am the unofficial spokesman (and this goes without being said), don't forget to add a nice dusting of Parmigiano-Reggiano cheese on top.  Seasonal eating at its best.  Do it!