How to Fillet A Flat Fish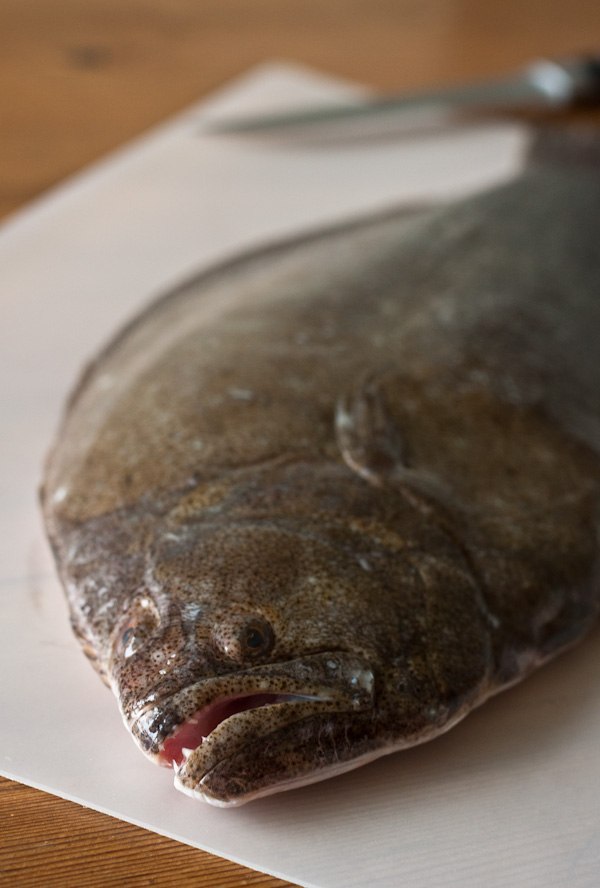 Don't let the sharp teeth scare you away, he's quite harmless. After seeing all of the beautiful fresh whole fish at the market, I couldn't resist and had to bring one home with me. Fresh flounder always reminds me of summer time.
Nearly every summer growing up, my family and I would travel to England to visit my grandmother in the teeny fishing village of St. Mawes, Cornwall for, often, weeks at a time. The town has a small mobile truck where you can buy the local fisherman's catch of the day: fresh crab, mackerel, shellfish, and, my family's favorite, flounder.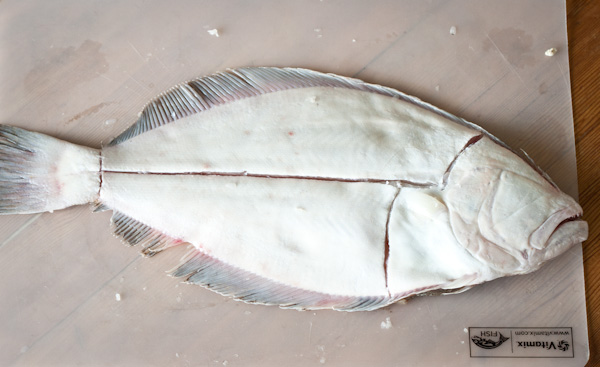 My grandmother would always prepare it our favorite way: lightly breaded and pan-fried (with large quantities of fresh lemon wedges) alongside fresh runner beans from the garden and always one form or other of potatoes. Somehow, there was never enough fish to satisfy our appetites, despite the fact that my grandmother cooks extremely generously…if you know what I mean.
Flounder is an extremely versatile fish. It can be prepared in all sorts of ways: rolled or stuffed, poached, broiled, you name it. Pan-fried tends to be my go-to method, because of the added texture and flavor it provides.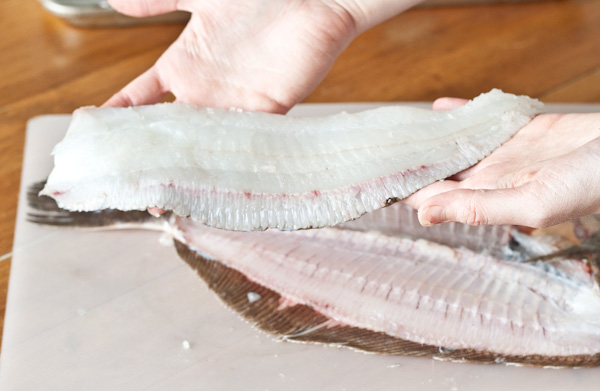 If you're lucky enough to find whole flounder at your market or store, it is worth trying your hand at breaking it down yourself. Not only will you save quite a bit of money per pound (save and use the bones for fish stock), but it is incredibly rewarding and fun!
Flat fish is significantlyeasier to break down than round fish, which makes it a great starting point as well.
The first time I successfully broke down fish in culinary school was probably one of my most proud days. It opens up all sorts of possibilities and, as silly as this sounds, is sort of liberating. And not nearly as difficult as it appears.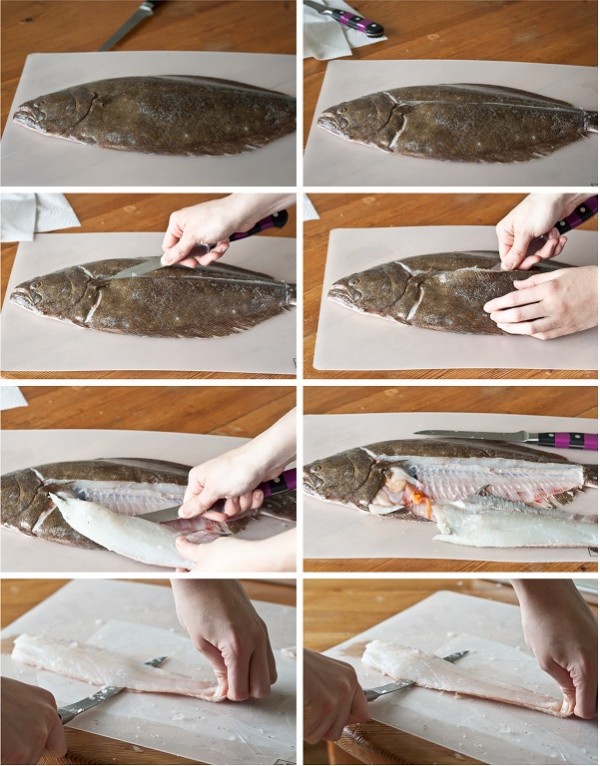 You'll need a large cutting board and a (sharp) flexible boning knife.
Lay the fish flat out in front of you (for right handed people, you want the head on your left-hand side–as shown below). Cut around the head and down along the backbone.
Using your knife, cut between the flesh and the rib bones, keeping the knife at flat as possible against the bones, using long, smooth strokes–use your other hand to gently hold back the filet, as it helps make it easier to see what you're doing.
Once the filet is removed, trim as needed and set aside on a lined baking sheet. Repeat until all fillets are removed. At this point, it's time to remove the skin. This video does a pretty good job of demonstrating the process!
Once you are done, you're left with four beautiful flounder fillets. Voila! See? Wasn't that fun?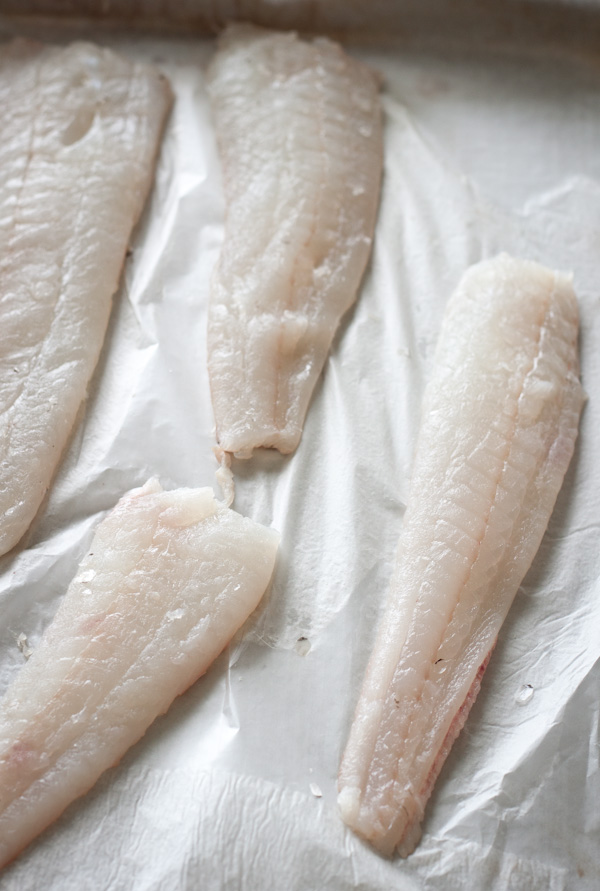 I ended up preparing these my favorite way–breaded and pan-fried–alongside roasted sweet potatoes and lightly sauteed asparagus from the farmer's market. You could easily add fresh chopped herbs, spices, or whatever other seasonings you prefer to add even more flavor.