Magimix Food Processor Review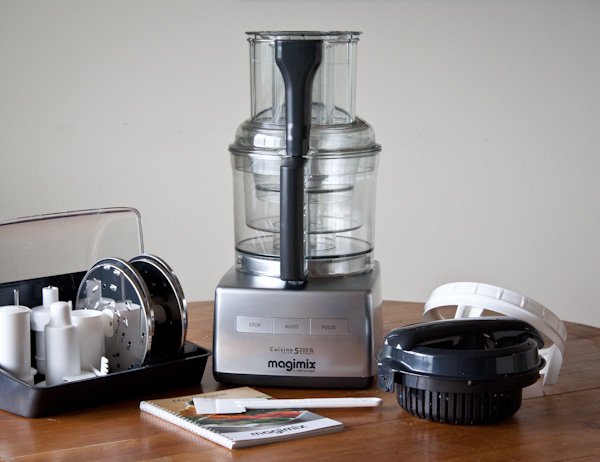 A couple weeks ago, I received a Magimix (by Robot-Coupe) 5200XL 16-Cup Food Processor to review for the blog. I have to say, I went into this giveaway a bit biased, since I've actually been a huge fan of the company for several years now–particularly since discovering (from my own experience) that Robot-Coupe's are the only food processors found in any professional restaurant or kitchen.
And trust me, that alone tells you something about this brand…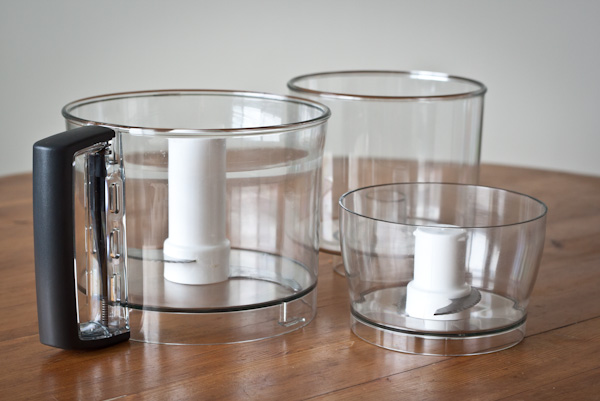 I'm a firm believer in investing in good quality kitchen equipment the first time around. Especially when it comes to big ticket items like food processors. I would rather spend a bit more money and get a machine that is made to stand the test of time–and will serve me just as well ten, hopefully twenty, years down the line.
Magimix, Robot-Coupe's first line of food processors available for home cooks (and available exclusively through Williams-Sonoma), stands by the quality of their machines so much that they now offer a 30-year-motor-warranty on all of their food processors. Every piece of this machine is actually made in Burgundy, France–true to the company's roots.