Individual Phyllo Apple Walnut Pies (…for people who hate to make pie dough)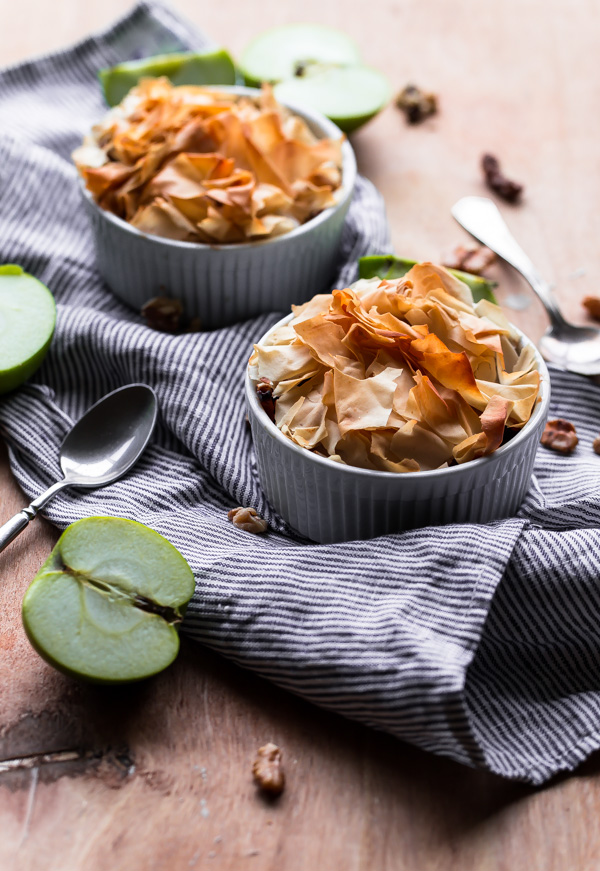 Raise your hand if you hate making pie dough? Obviously, I can't see you…but I have a feeling a decent portion of you might have just emphatically nodded at your computer screen. I' m actually one of those people that doesn't hate to make pie dough from scratch, but I totally get it.
Today's last-minute Thanksgiving individual apple walnut phyllo "pies" are for you. As you can probably already tell, instead of using traditional pie dough as a topping, today we're going to be using phyllo dough.
If you've ever worked with phyllo dough in the past, you've probably come to realize that it can be tricky to work with, as it has a tendency to dry and crack easily, and you have to work rather quickly.
However, tearing the phyllo dough (particularly when you are only using one sheet per individual "pie", as we do in this recipe) definitely removes the complication factor from phyllo dough.
Does phyllo dough taste like pie dough? No, not at all. But it has a lot of texture, and is definitely a fun alternative to a crisp or crumble, which is pretty much the only alternative out there. Plus, this recipe is more time-friendly than traditional pie!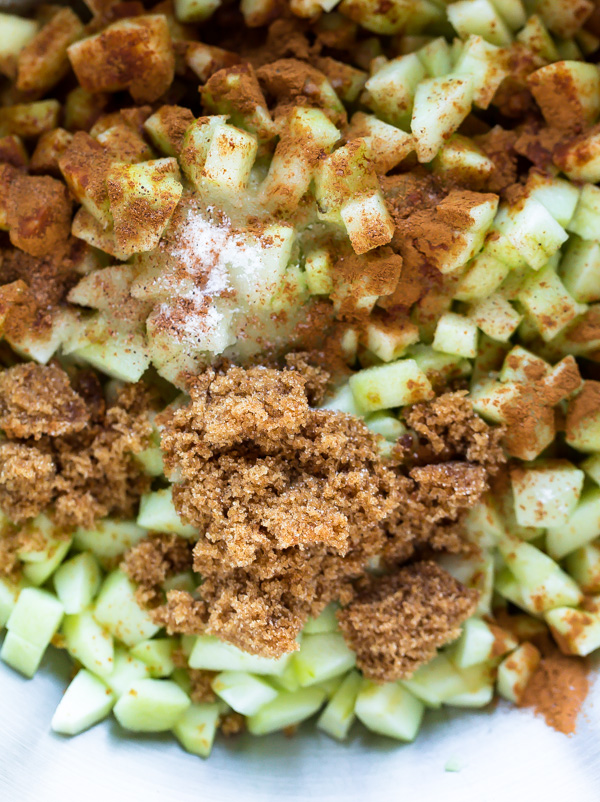 Another benefit is that using phyllo dough allows this recipe to be scaled very easily. You can prepare just as much apple filling as you need, and as long as you have the same number of phyllo sheets on hand as the number of servings–you are good to go.
On that note, can we discuss this amazing apple filling? Although the ingredients are very similar to a traditional apple pie (apple, lemon juice, sugar, brown sugar, cinnamon, etc.), the method is a little bit different.
The method is the brainchild of Rose Levy Beranbaum, and she discusses the reasoning behind it in length in her cookbook, The Pie and Pastry Bible.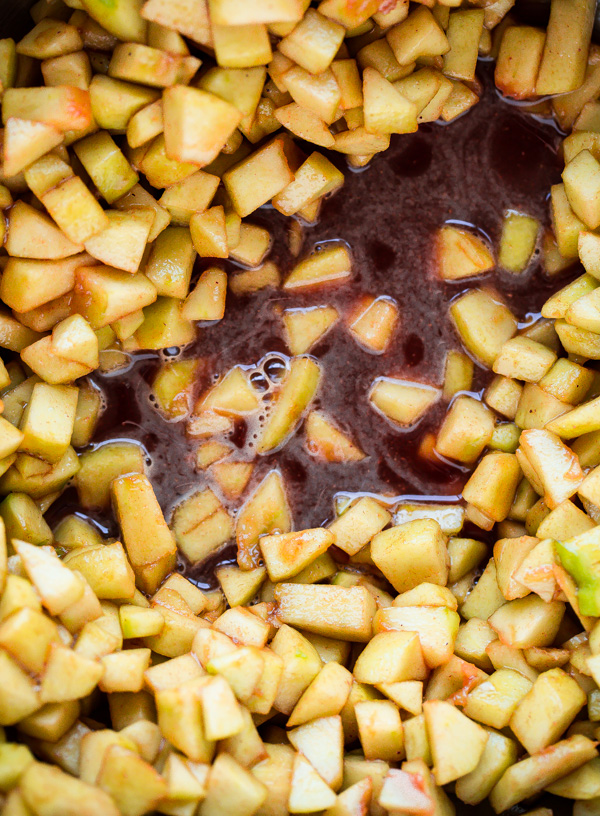 If you've ever made a traditional apple pie filling, you've probably noticed that once you mix the ingredients together, the apples release quite a bit of liquid. Actually, a lot of liquid. This generally happens whenever you mix any fruit with sugar, and allow it to macerate for a length of time.
Usually, you compensate by adding quite a bit of cornstarch (or other thickener like tapioca).
Instead, Beranbaum has the genius idea of allowing the apple mixture to sit for some time (minimum of 30 minutes), straining out the collected liquid, and reducing it over the stove to produce a very highly concentrated caramel-like syrup. Not only does this increase the flavor exponentially, it also helps result in a less liquid-y filling.
This recipe uses the same method, but instead of stirring the reduced liquid into the chopped apples, I actually cooked the apples in the syrup over the stove top for 5 minutes before transferring them to the ramekins.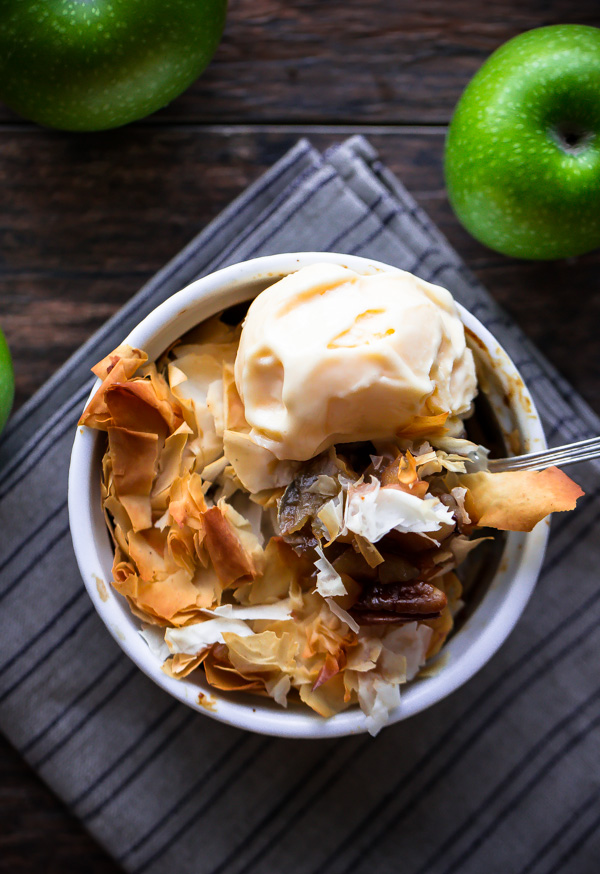 Stir in some chopped walnuts, top the "pies" with phyllo dough, brush on some butter, and pop them into the oven for 40-5o minutes. After sitting for 5-10 minutes, the desserts are ready to be served (the filling does not need setting time).
Don't forget a scoop of vanilla ice cream!