Join Me On Yummly
Hey guys! I wanted to let you know about a new tool for saving all of your favorite blog recipes. Yummly! Have you heard of it?


From now on, you can use the little button on the top left hand of each post–you can also find one at the very bottom of each recipe post–to save any blog recipes to your Yummly personal recipe box. Alternatively, you can visit my own Yummly Publisher Page to find all of my recipes in one neat little place to "Yum" and add to your box.
Once you add it, you will see a pop-up which confirms that is has been added!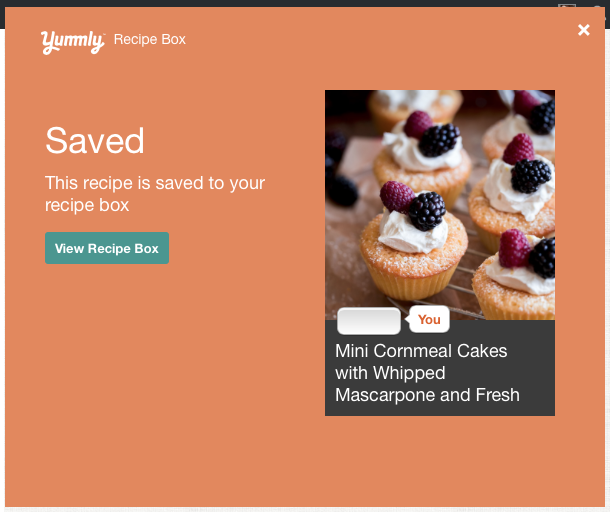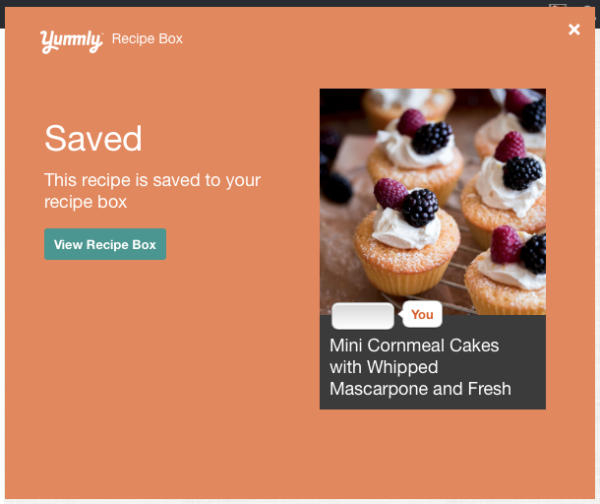 The best part about Yummly? Yummly's Recipe Box is a great way to visually organize recipes from all over the web! You can organize recipes into collections (Weeknight Meals, Special Occasions, Holidays, etc.), and it will populate grocery shopping lists directly to your smartphone through the Yummly app! –> No more scrolling through a blog post on your phone while you are standing at the store.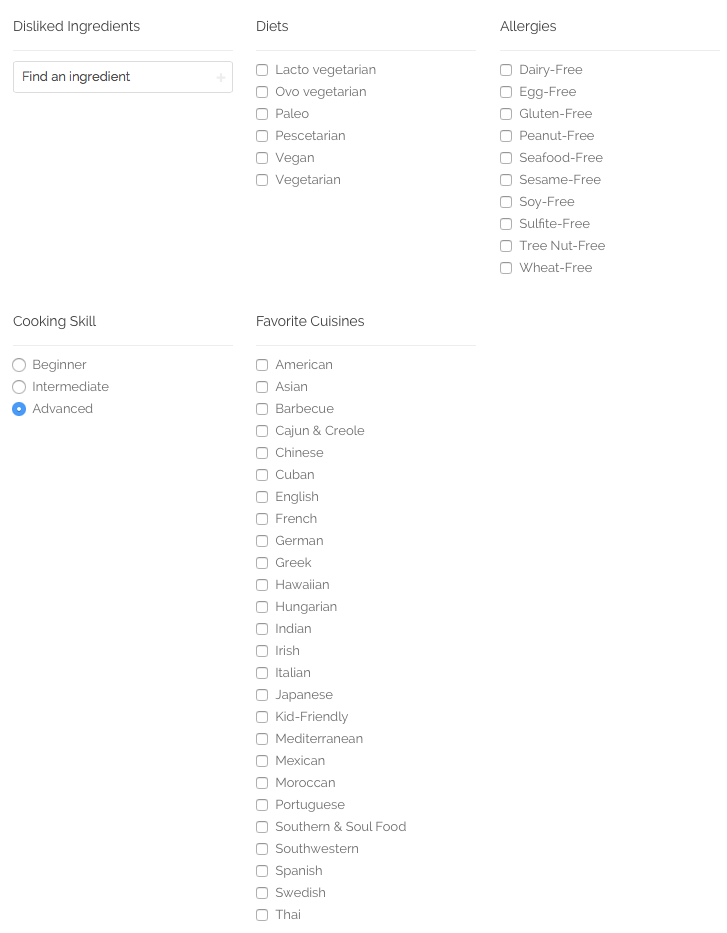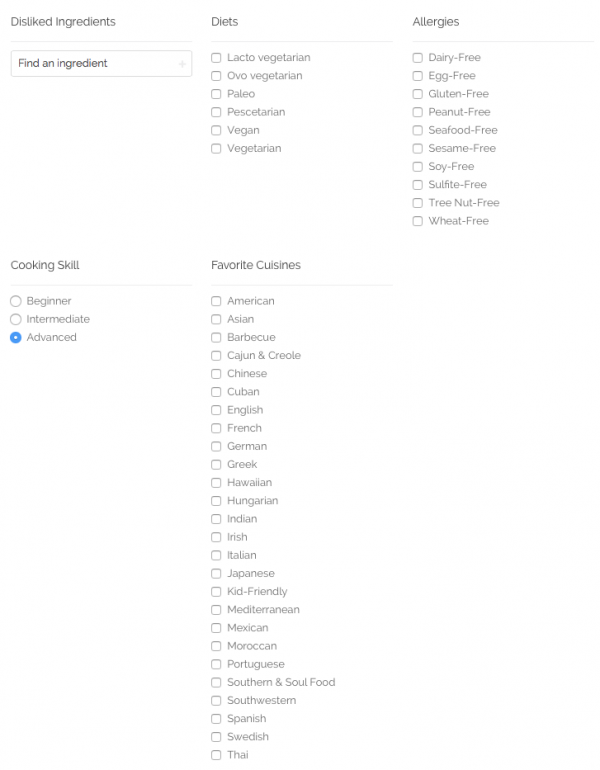 You can also search recipes by diet preference, cooking skill level, allergies, and lots of other things! Hope you'll join me! And please let me know if you have any questions, and I'd be happy to answer them!
This post contains affiliate links, which means that I make a small commission off items you purchase at no additional cost to you. Please read my
privacy policy
for more information.