Le Pain Quotidien: Yes, Please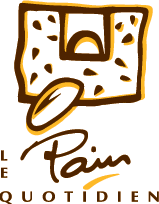 I've never been a fan of chain restaurants, both ones that are national or locally based.  I tend to find that their food is great right when the restaurant starts and then rapidly loses steam and appeal as it becomes more and more "popular."  I think this is often due to a couple of different factors: 1) laziness –they now have a loyal customer base so why put in the extra effort? 2) lack of creativity–you rarely see menu changes and, often times, they over-rely on the old reliables, 3) poorer quality ingredients–unfortunately, this is also a side-effect, and 4) loss of the "it" factor–while this is completely my opinion, I genuinely find it more enjoyable and memorable to go to non-chain restaurants, rather than knowing there is one around every corner.
That being said, I have absolutely no problem with the idea of a great restaurant, which happens to have multiple locations!  I mean, if the food is great, why not spread the love?  Le Pain Quotidien is definitely in that league.  While they have restaurant locations all over the world, there are many cropping up in the DC Metro region–specifically Bethesda, Capitol Hill, Spring Valley, Dupont Circle, Alexandria, Clarendon (the location we visited and the source of the pictures in this post!), and last but not least, Georgetown.
They also have several locations in New York (specifically NYC), Connecticut, and California.  Click here to check out their website, where you can find a full sample menu, complete location list, and press reviews.
What I Love:
Restaurant Ambiance and Design–the restaurant has both a bakery, which is great for picking up freshly baked bread, pastries, and other goodies on the go, and a main dining area, which has both communal cafeteria style seating, as well as individual tables for those who might not be as stranger-friendly.  The design is rustic and fun, while incorporating modern design elements, such as long, hanging metal pendant lights, as well as high ceilings.  Very industrial-esque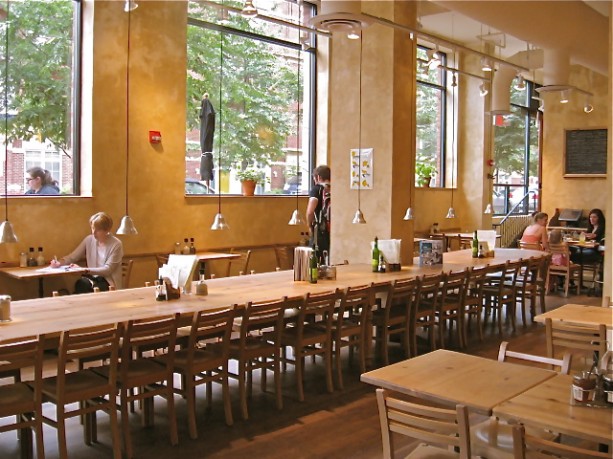 Menu–Open for breakfast, lunch and dinner 7 days a week, Le Pain Quotidien offers a unique and diverse menu!  For example, omelette options include: Wild Mushroom, Goat Cheese and Asparagus, and Pesto with Parmesan, yum!  Visit the website for more details.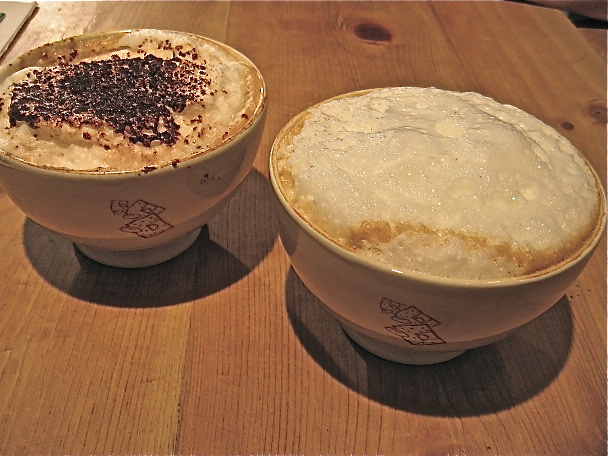 Quality Ingredients–all their breads are made from organic stone-ground flour, baked daily, and kneaded and shaped by hand.  In general, their philosophy is to use organic ingredients whenever possible for all their menu items!  Many of their breakfast omelettes and other dishes boast of organic eggs, mixed greens, yogurt, and granola.  They serve organic butter with the bread, and the list goes on and on…This is such a unique and attractive feature of these restaurants!
Food–I visited the Le Pain Quotidien in Clarendon, Northern VA for lunch.  My friend and I ended up sharing a Goat Cheese & Arugula Salad (with Parmesan, toasted pine nuts, lemon juice, and olive oil) and a Grilled Chicken & Smoked Mozzarella Open-Faced Sandwich(served on freshly baked bread with arugula and basil pesto).  Minus a near-choking arugula situation for BOTH of us, the food was great and tasted delicious!  The salad was lightly-dressed and paired perfectly with the tangy slices of goat cheese.  Below is a photo of the salad (which, unfortunately, does not give it justice!).  In addition, my friend got a Mochaccino and I got a Cappuccino. Both were great!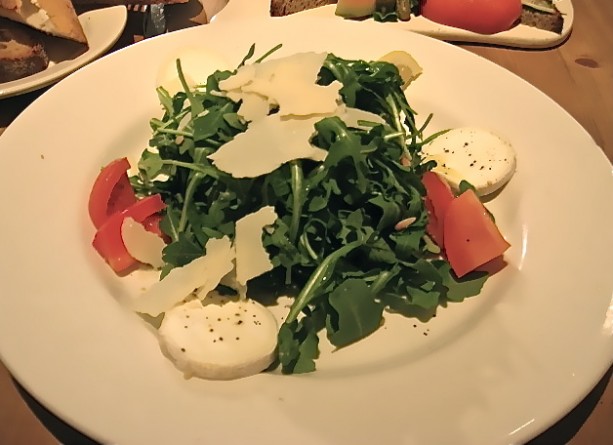 Environmentally Friendly–the restaurant prides itself on using sustainable products, local ingredients, as well as even cleaning the floors and restaurants with non-toxic and non-polluting cleaning products.  Wow!  [Source]
What We Didn't Love:
Parking–while there really aren't many negatives, one standout was the parking situation!  While we were fortunate to find a 2-hour meter in the surrounding Clarendon area, there aren't many close-by options that don't involve paying for a spot in a lot.  However, there is one several feet away, just in case!
Cost–the menu prices are on the expensive side, particularly the specialty coffee and tea drinks (around 5 dollars each), but given that many of the ingredients are locally sourced or organic, it's worth the extra dough!
Breakfast Ends at 12–As someone who loves to eat "breakfast" food at any time of the day, this feature was a bit disappointing.  Show up early!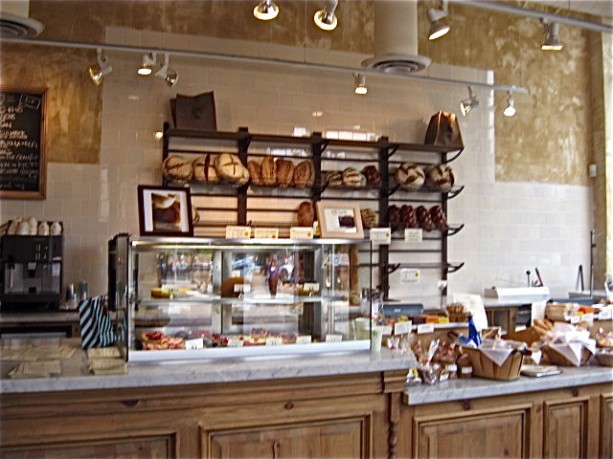 Overall, I highly recommend going to check out one of their locations!  Especially since you're bound to find one in any part of the DC area, or for those readers who happen to live in any of those other lucky states!  I'm dying to try the basil-parmesan omelette and the Red Quinoa salad, so I'll definitely be heading back for a visit soon.  And, of course, if you visit Le Pain Quotidien soon, be sure to let me know what you think.
Locations:
Check the beginning of this post, as well as their website, for a complete list of Le Pain Quotidien locations.
This post contains affiliate links, which means that I make a small commission off items you purchase at no additional cost to you. Please read my
privacy policy
for more information.