Lemon Crumb Cake
This crumb cake has a very delicate and light lemon flavor, chewy and thick crumb topping, and is a wonderful spring or summer twist on a classic baked good!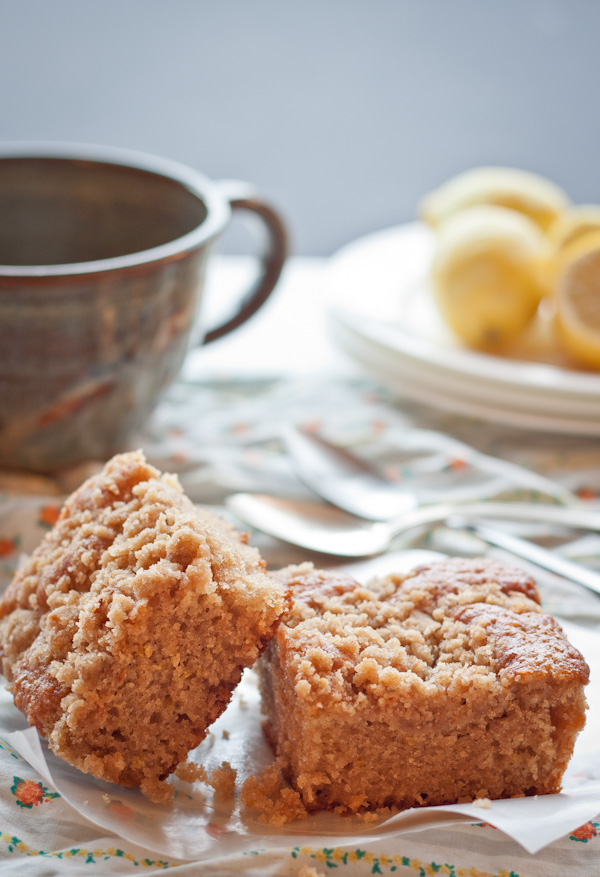 It feels like it has been forever since my last Throwback post, but in reality, it has only been just two weeks (last week's version was a bit different). Funny how that works.
Every week when I sit down to decide what to make and share with you all, I try to make a recipe that balances whatever other dish I've shared earlier in the week. One savory, one sweet. One healthier dish and one that is a bit more decadent. At least, that's my vague plan going into it all.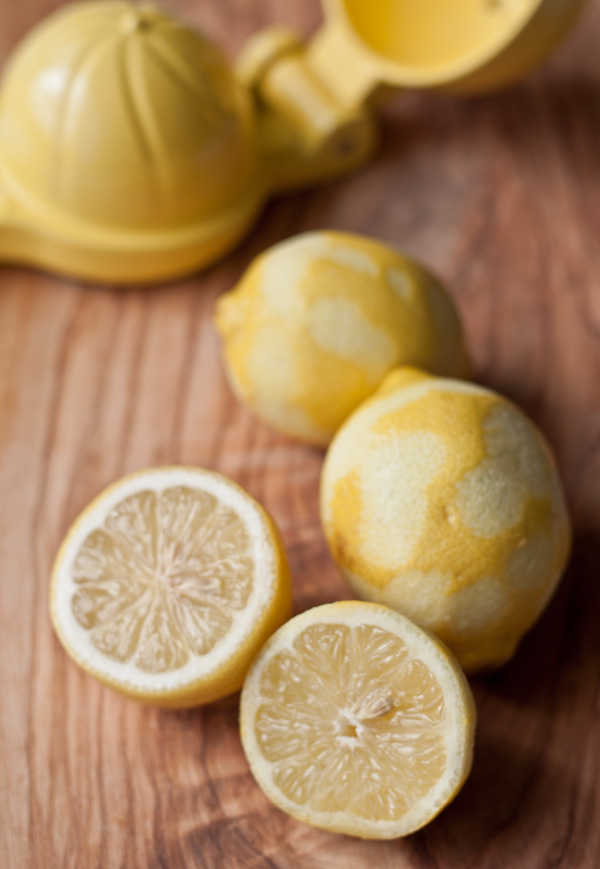 I'm not going to lie, it's been a bit harder than I initially anticipated. I haven't been incredibly gravitated towards most the savory, lighter (summer-y) fare in these magazines. Obviously, a few have stood out, but somehow a simple bulgur salad doesn't sound all that exciting to make.
Especially when you turn the page and see a massive three layer coconut-lemon cake. What these magazines lack in health food and light fare, they make up for with baked goods. It's taking every once of self-control that I have not to make all.of.them.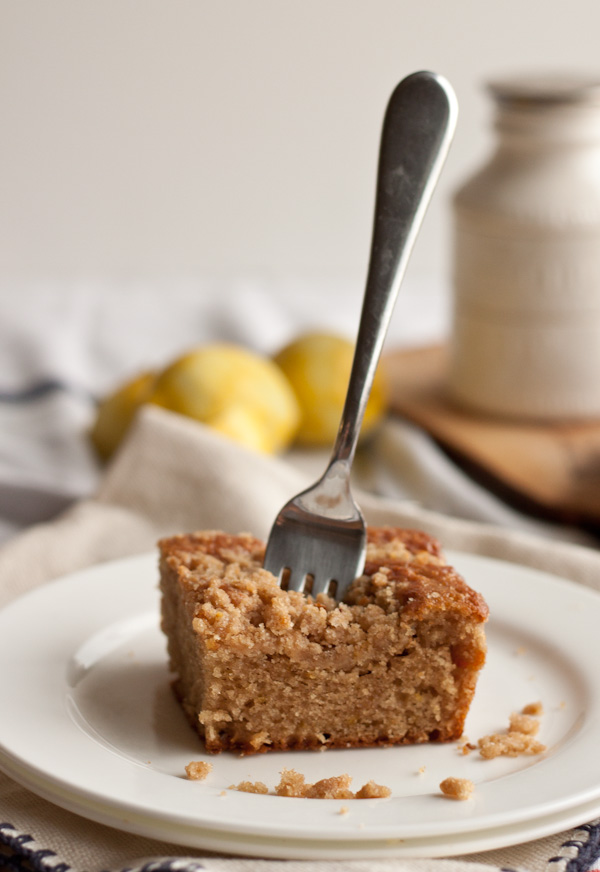 However, with that said, I'm very excited for the coming months! Because with that comes opportunities to make all sorts of braises, stews, and soups. Dishes that, until now, I've set aside almost immediately and deemed not seasonally appropriate. There are a lot of them.
Obviously, I couldn't stay away from the baked goods this week….
Crumb cakes are obviously pretty established at this point, but lemon crumb cakes are sort of a new thing. At least to me. And that is exactly what attracted me to this recipe from the get-go. I am also obsessed with lemon and add it to pretty much everything I eat/drink, so this one was a given.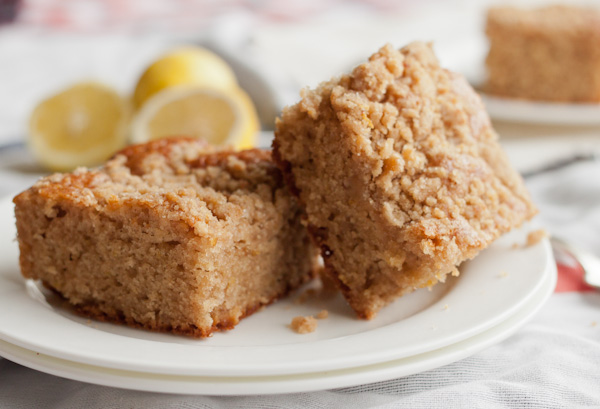 This crumb cake has a very delicate and light lemon flavor. Nothing too crazy, but just noticeable enough to catch your attention. The crumb topping is chewy and thick, as crumb toppings should be.
It is definitely a cake with which to celebrate the last days of summer. Or simply enjoy with a cup of afternoon tea or add to a nice brunch or breakfast spread.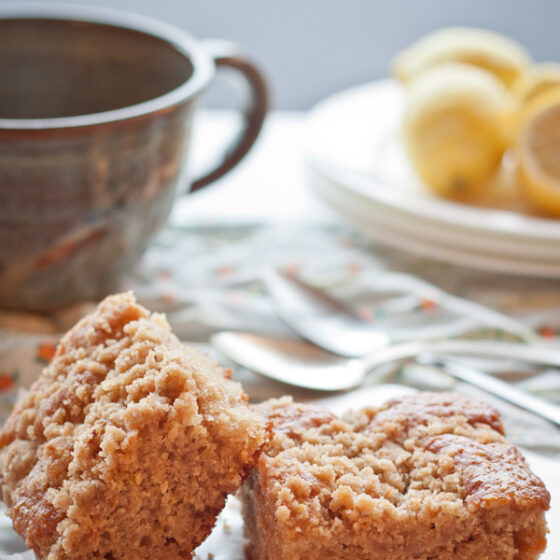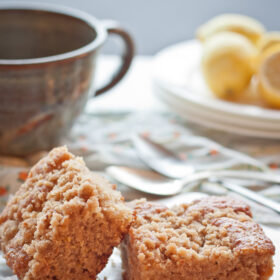 Lemon Crumb Cake
This crumb cake has a very delicate and light lemon flavor, chewy and thick crumb topping, and is a wonderful spring or summer twist on a classic baked good! 
Ingredients
2 cups (240 g) unbleached all-purpose flour
¾ cup (150 g) granulated sugar
½ cup packed dark brown sugar
4 teaspoons freshly grated lemon zest
¾ teaspoon ground cinnamon
½ teaspoon Diamond Crystal kosher salt
½ cup (120 mL) canola or vegetable oil
2 tablespoons fresh lemon juice
1 cup full-fat Greek yogurt or sour cream
1 large egg room temperature
1 teaspoon vanilla extract
1 teaspoon baking powder
1 teaspoon baking soda
powdered sugar for dusting
Instructions
Preheat oven to 325°F (162°C). Lightly butter and flour a 8-inch square baking dish. Set aside.

In medium bowl, add the flour, sugars, lemon zest, and cinnamon and stir until well combined. Add the oil and lemon juice and mix until mixture begins to form clumps and flour has been fully incorporated. Set aside one full cup of the mixture. Add remaining crumb mixture to the bowl of a stand mixer (fitted with a beater attachment).

In a separate small bowl, whisk together the greek yogurt, egg, vanilla extract, baking powder, and baking soda. Add the wet ingredients to the remaining crumb mixture in the stand mixer with a paddle attachment and beat over low speed until just smooth.

Spread the batter into the greased baking pan. Sprinkle with the reserved crumb topping. Bake for 35 to 45 minutes, or until toothpick inserted in center of cake comes clean.

Transfer to cooling rack and cool. Serve lukewarm or at room temperature (with a dusting of confectioners sugar, if desired).
Tips for Success:
Cake can be made up to a day ahead and covered with foil and stored at room temperature.
Recipe adapted from April 1995 issue of Bon Appetit magazine.
Serving: 1serving, Calories: 169kcal, Carbohydrates: 25g, Protein: 3g, Fat: 7g, Saturated Fat: 1g, Polyunsaturated Fat: 6g, Cholesterol: 11mg, Sodium: 137mg, Fiber: 1g, Sugar: 14g
This post contains affiliate links, which means that I make a small commission off items you purchase at no additional cost to you. Please read my
privacy policy
for more information.