Mango Sorbet Daiquiri Floats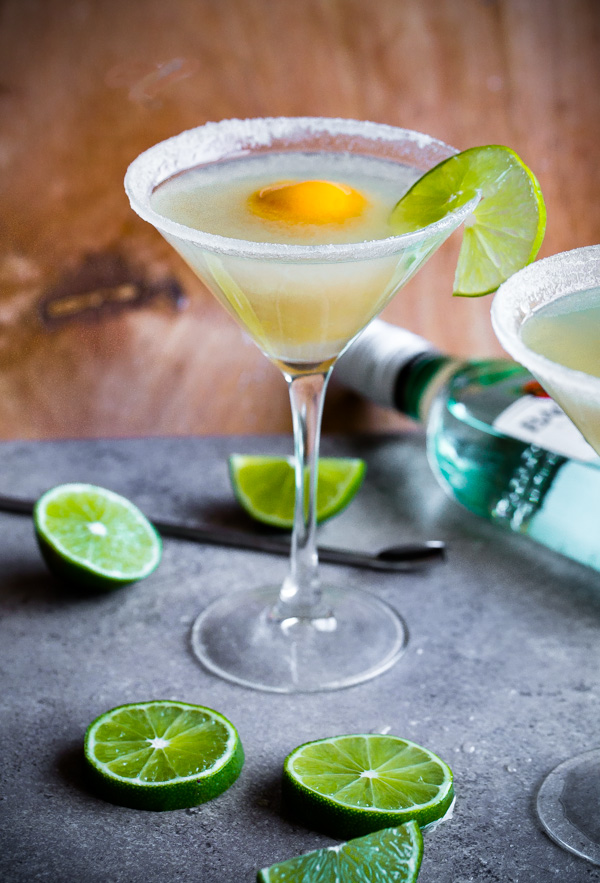 Um, I did something kinda weird, but kinda cool! I made daiquiris and added mango sorbet to them! Sort of like a champagne float, but totally different and a lot more boozy. Much more boozy.
It's Friday, let's not mess around.
I've had a serious craving (can I call it that?) for daiquiris ever since my trip to the Caribbean a few weeks back (honestly, right now, it feels like it was months ago!). During the conference, we had an amazing cocktail hour, where Joy made us these amazing vanilla sugar daiquiris. You must try them.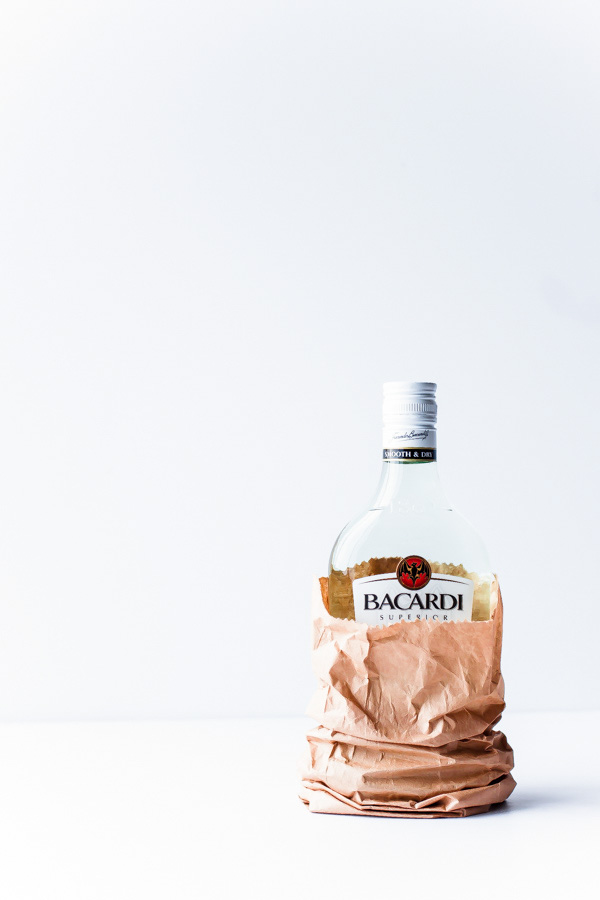 I know I've mentioned several times that I'm generally a wimp when it comes to strong cocktails, but I'm a big fan of daiquiris! They are refreshing, simple, and not overly complicated like many other cocktails nowadays.
Of course…I totally complicated them by adding mango sorbet, but that is an entirely different matter. Don't worry, you do not (in fact, I strongly suggest against it) need to make homemade mango sorbet for these. Buy some good quality sorbet at the store! I really love Haagen Daz's, Ciao Bella, and Sharon's sorbets.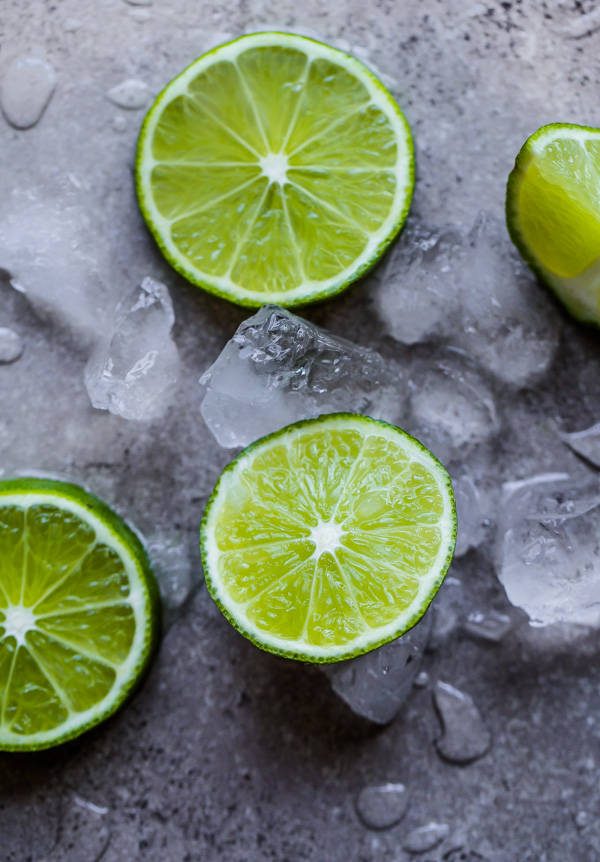 This cocktail is as simple as placing a small scoop–think melon ball size–of mango sorbet (or several, your choice!) in your glass, and topping it off with a well-shaken daiquiri!
The sorbet has the added bonus of keeping your cocktail chilled, but also slowly starts to melt into the daiquiri, adding sweetness and a wonderful fresh mango flavor that complements the lime so well.
Drink up!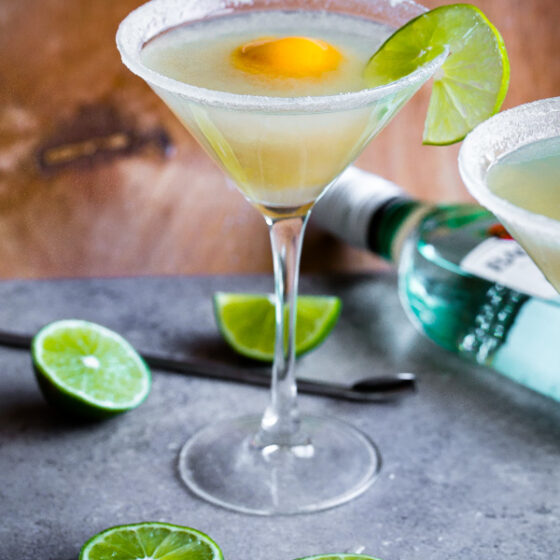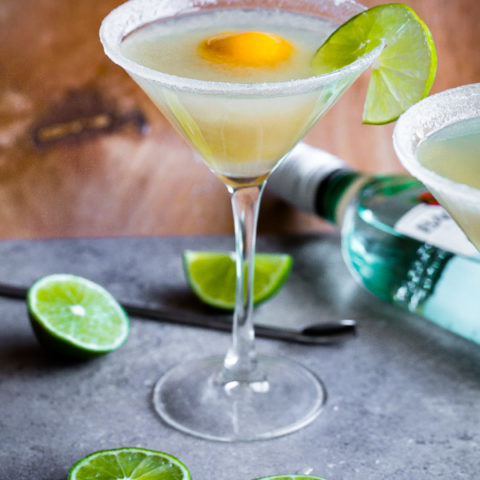 Mango Sorbet Daiquiri Floats
Yield: 1 Cocktail
Prep Time: 5 minutes
Total Time: 5 minutes
Ingredients
Per Cocktail:
ice
1.5 ounce freshly squeezed lime juice
1 ounce simple syrup
1.5 ounces white rum
granulated sugar, for rimming
frozen mango sorbet
fresh lime slices, for garnishing
Instructions
Combine a scooop of ice, lime juice, simple syrup, and whiter rum in a cocktail shaker. Cover, and shake extremely well. Set aside.
Rub a wedge of lime along the rim of your cocktail glass (small margarita or martini glasses work well), and dip the glasses in granulated sugar. Place a small scoop (think melon-ball size) of mango sorbet into the bottom of the glass, and top with the daiquiri. Serve immediately, and preferably with a small stirrer stick–this will allow your guys to stir the sorbet into the drink as it melts.
Notes
Tips for Success:
To make simple syrup (yield = 1/2 cup): Combine 1/2 cup granulated sugar and 1/2 cup water in a small saucepan. Bring to a boil, whisking until the sugar dissolves completely. Remove from heat and allow to cool completely before refrigerating.
Nutrition Information:
Yield: 1
Serving Size: 1
Amount Per Serving:
Calories: 312
Total Fat: 1g
Saturated Fat: 0g
Trans Fat: 0g
Unsaturated Fat: 0g
Cholesterol: 0mg
Sodium: 13mg
Carbohydrates: 69g
Fiber: 4g
Sugar: 61g
Protein: 2g