Mediterranean Zucchini Pasta Salad
This refreshing and lightened up Mediterranean Zucchini Pasta Salad is prepared with zucchini noodles in lieu of traditional pasta, and tossed with briny feta, chickpeas, artichoke hearts, tomatoes, spinach, and olives.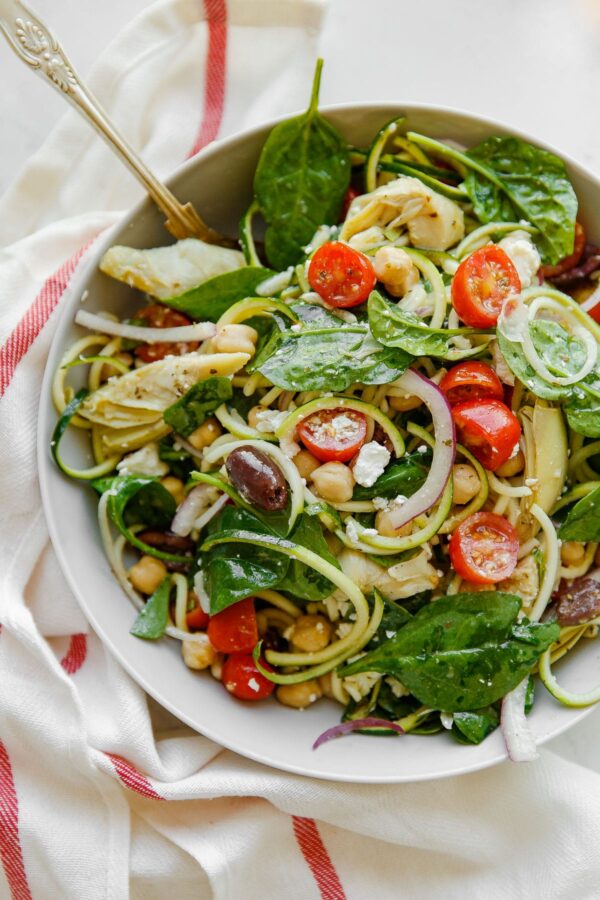 Zucchini Pasta Salad
Hello there! It has been a long (translation: longer than intended) break since my last post. There were several recipes that were all ready to go and be shared with you, but life got in the way a bit. Travel, internet issues (remind me to never plan to post while traveling!), a move, freelance photography shoots, and a lot of packing/unpacking. The good news?
Connor and I are completely settled in our new apartment and loving it. I feel settled, yet anxious to get back into this space and share more with you.
We're starting with this light, yet hearty Zucchini Pasta Salad. I had originally planned on sharing this recipe a couple weeks ago, but I'm happy I waited. Summer produce is just beginning to pop up at my local farmer's market, which means most of the produce in this salad (summer squash, tomatoes, fresh greens!) will peak very soon.
While you can certainly make this pasta salad all year long, it is best reserved for the summer season and an ideal dish for summer potlucks or BBQs. I always gravitate towards lighter, vegetable-centric meals this time of year, and this salad ticks all of those boxes and then some.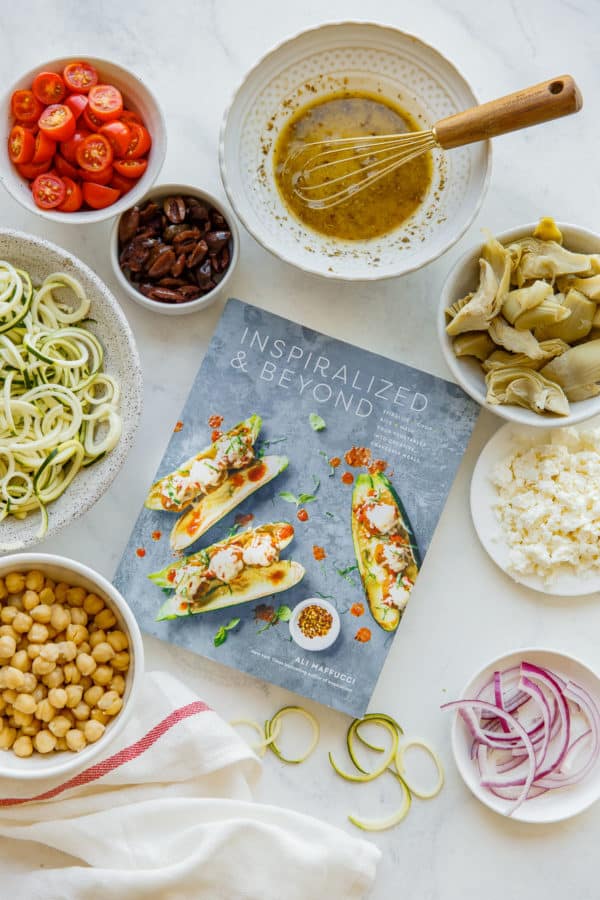 As the name suggests, we'll be using spiralized zucchini (aka. zucchini noodles!) in lieu of traditional pasta for this recipe.
The salad is given a Mediterranean flair with the addition of fresh spinach, briny kalamata olives, feta cheese, cherry tomatoes, artichoke hearts, red onion, and canned chickpeas. All of the ingredients are tossed with a simple vinaigrette and allowed to marinate in the fridge.
The final dish is simple, yet flavorful, filling, and nutritious! It can serve as a meal unto itself or be served alongside a more traditional protein, such as grilled shrimp, chicken, or flank steak.
The recipe comes from my friend Ali's (of the blog Inspiralized) newest cookbook, Inspiralized & Beyond (affiliate link). Ali is well known for her spiralized recipes – if you're looking for ways to incorporate more vegetables into your diet using a spiralizer, she's your girl.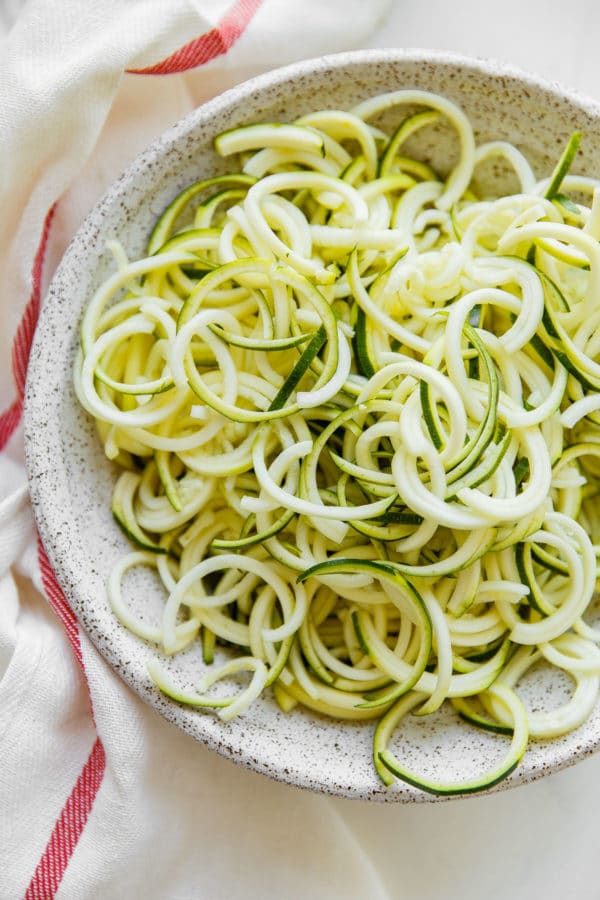 Her latest cookbook shares even more methods for preparing and cooking vegetables. While I chose to share a more traditional spiralized recipe, the book also covers ways to chop, rice, and mash vegetables to create creative, craveable meals.
I'm particularly excited to make her zucchini pork dumplings (zucchini strips are used as the traditional wrapping!), hasselback zucchini, spanakopita bake (with a potato crust!), and chickpea "tuna" salad, just to name a few.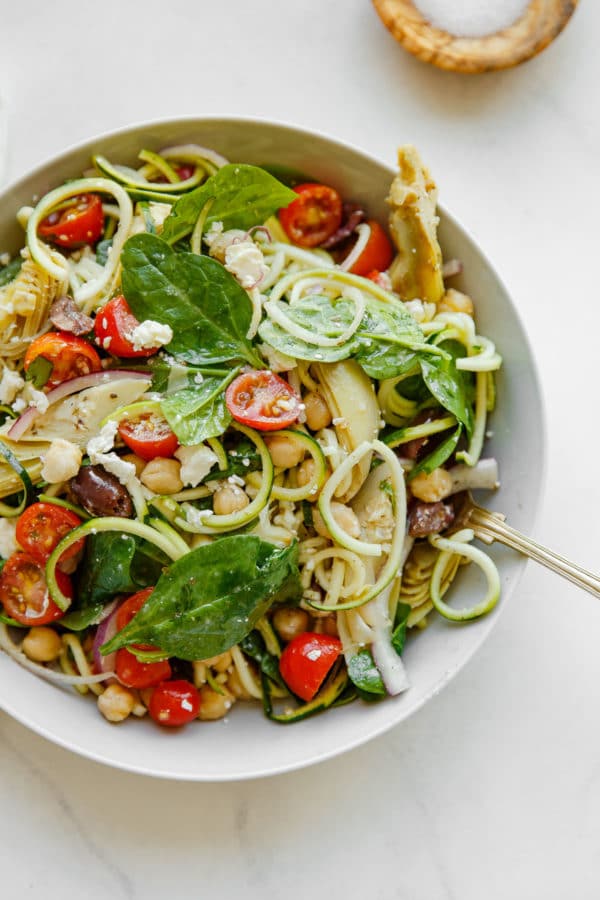 Happy summer!
I received a complimentary copy of Inspiralized and Beyond; however all opinions are my own.