Meet Finn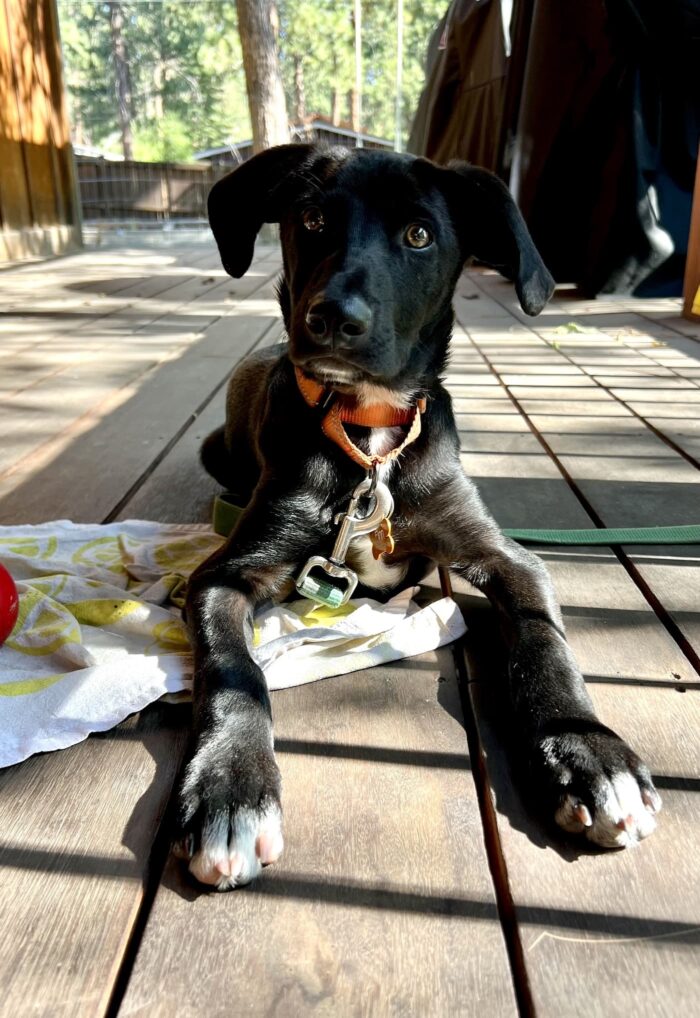 Welp! We've officially adopted another dog. Meet Finn (formerly Finneus), our new cuddly, adorable, and occasionally mischievous 4-month-old lab mix rescue puppy.
How did this happen exactly? Well, it was certainly not planned. Two weeks ago, I saw a posting from a local rescue group, Street Dog Hero, in Bend, Oregon pleading for foster families in the area. They were transporting more than 30 dogs via bus from a shelter, which had recently lost its lease and had to close, in Guadalajara, Mexico.
I've always wanted to foster dogs at some point in my life, but the timing just wasn't right up until recently.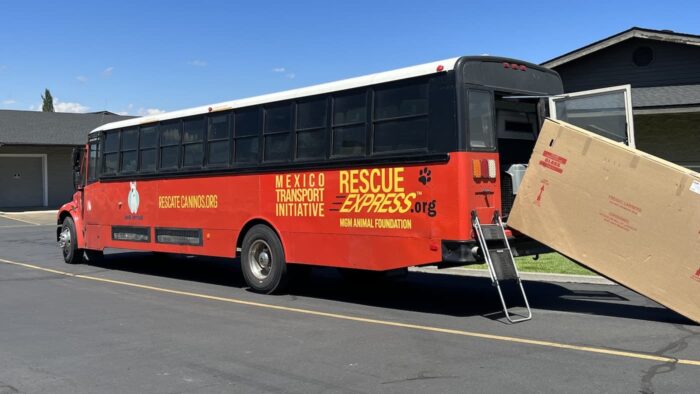 When I saw that the rescue group was in need of immediate placements, I reached out. There were several young puppies (several of which were Finn's litter mates) in need of a foster home.
Since our older dog, Marley, has always gotten along quite well with puppies, it felt like the right fit.
At the same time, I also felt like there was less of a chance of getting attached, since we were not ready to adopt another dog, let alone a puppy. Famous last words, right?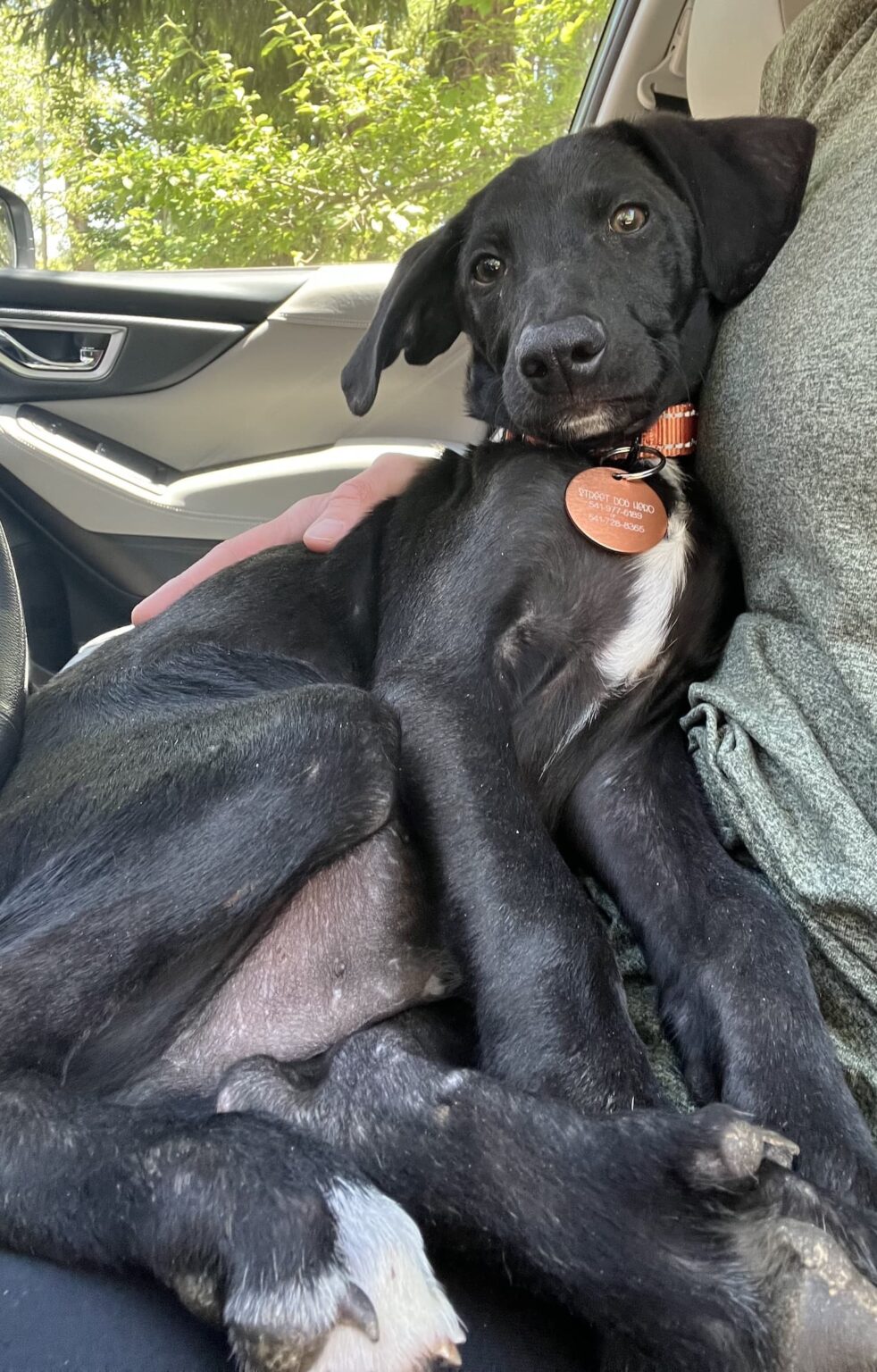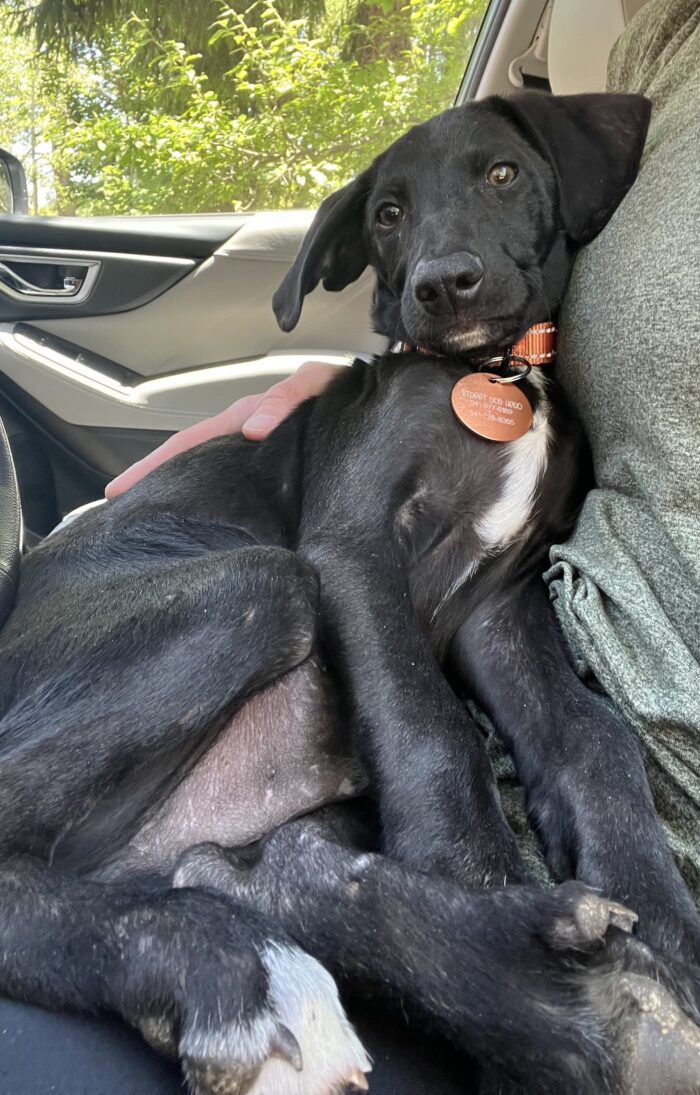 In the late afternoon of July 1st, I drove to the shelter's location to pick him up and start our foster journey.
Despite having traveled more than 2,700 miles by bus, Finneus came out of the bus wiggling head-to-toe with happy nerves. He didn't once hesitate leaving his littermates (and mom) to follow me – this strange unknown lady in Oregon – back to my car.
Within seconds, he calmly curled up on the passenger seat and stared up at me with those big, piercing brown eyes. Once home, he nuzzled into my neck and calmly kissed my face.
Uh oh. I was in trouble.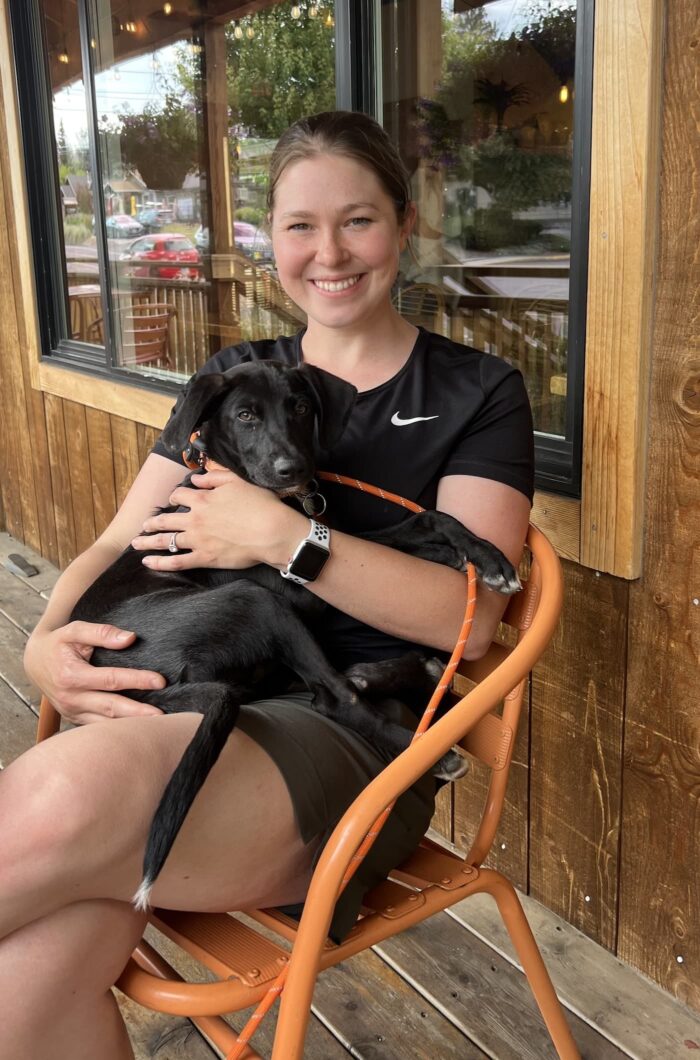 Fourth of July weekend was a blur, but it was packed with lots of puppy snuggles, walks and adventures into town, and a little chaos in between.
While Marley was extremely tolerant and patient with his new roommate, I wasn't entirely sure if he was loving the change.
Just a day or two later, they were playing, wrestling together on the floor, and snuggling up to each other on the sofa. Two peas in a pod.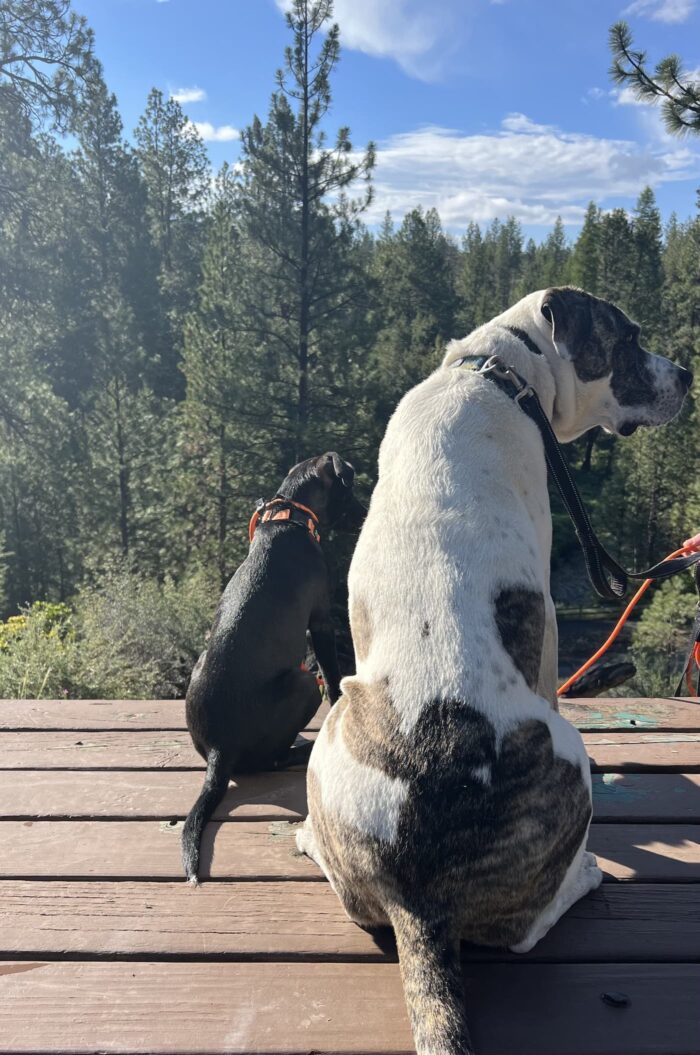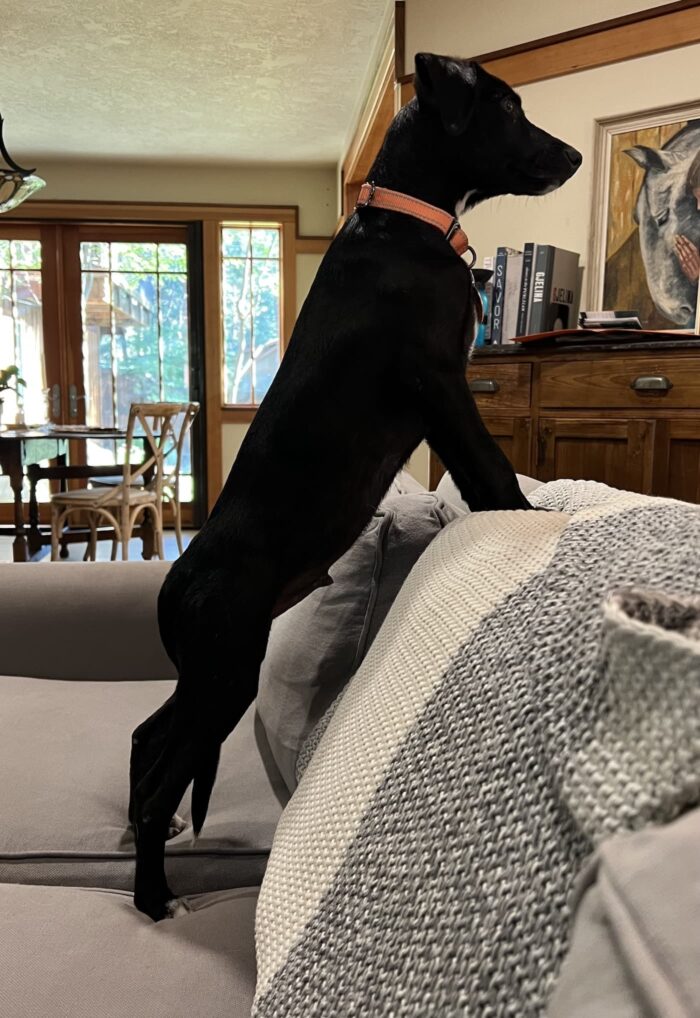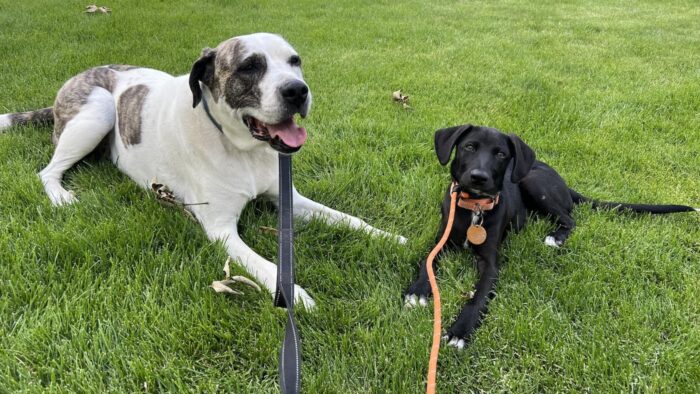 Quite simply put, Finn stole our hearts in the following days and despite all of my intentions, made it impossible for us to say goodbye. On July 7th, he was promoted from first foster to foster fail (aka. adoption!).
Despite being young, he has already mastered 'sit', 'down', and 'shake', walks wonderfully on leash, sleeps through the night, plays wonderfully with dogs of all sizes, and follows my every move.
Finn also loves to snuggle. Most of all, he made it clear from day one that he wanted us and Marley to be his forever family.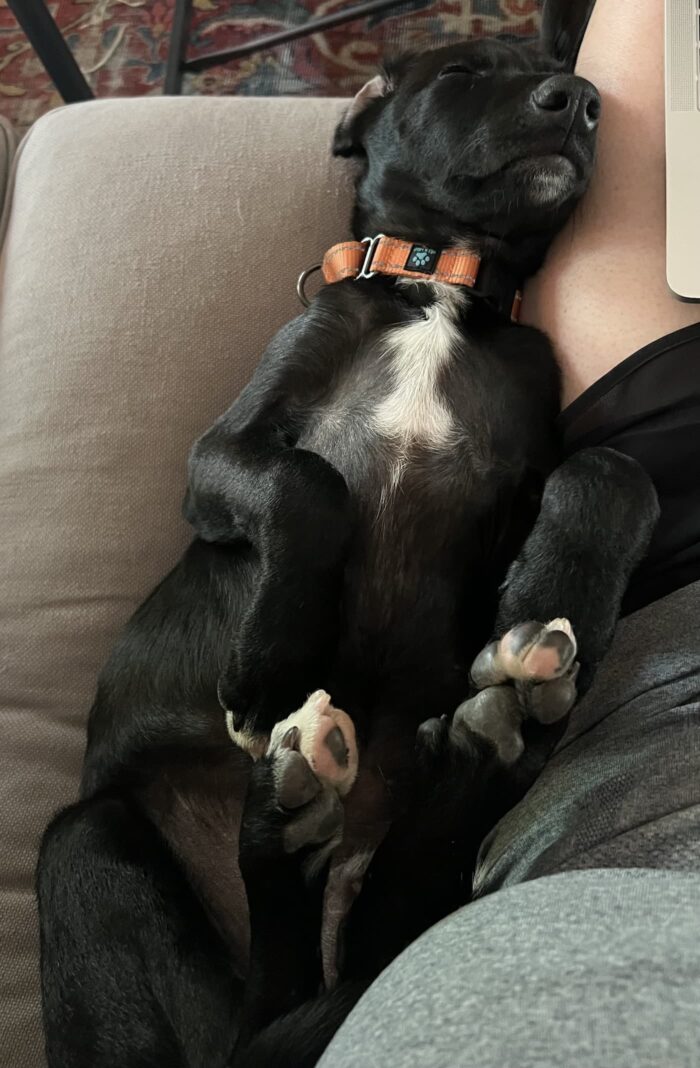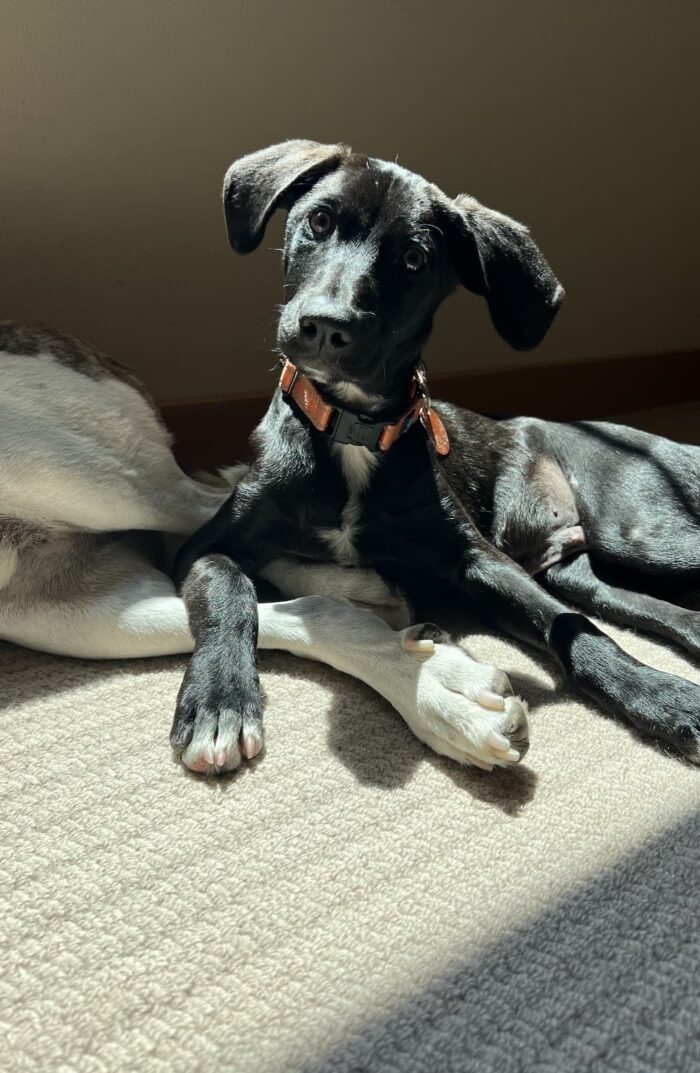 And just like that, we are now a two-dog family! As you can imagine, my work productivity has taken a bit of a hit as we adjust to puppyhood and our new family member.
Despite the occasional moments of mayhem, the amount of love and joy that this little dog exudes from his gangly 20-lb frame is immense. Finn, thank you for trusting and loving us so hard and so fast, despite your rough and rocky start to life!
We feel lucky to give you the life, snuggles, and adventures you so, so deserve. Thank you Street Dog Hero for not only saving his life, but countless others!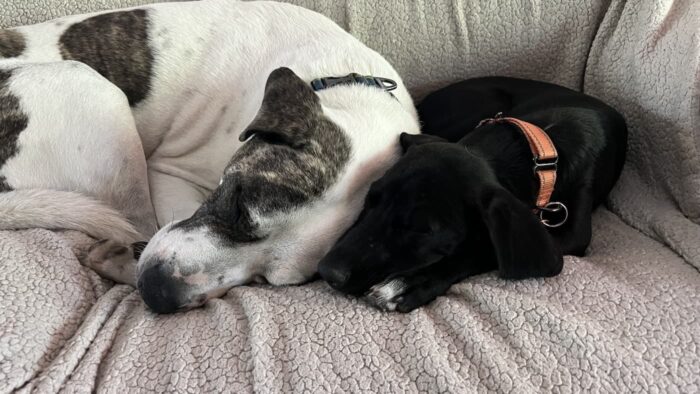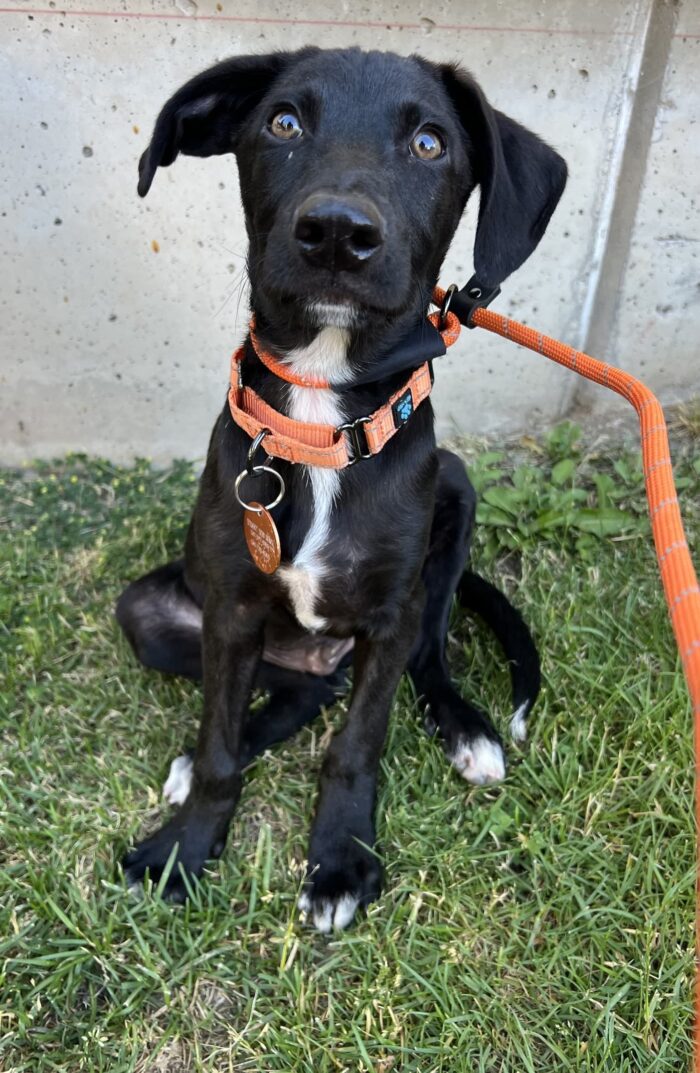 This post contains affiliate links, which means that I make a small commission off items you purchase at no additional cost to you. Please read my
privacy policy
for more information.