Mushroom Barley Soup with White Truffle Oil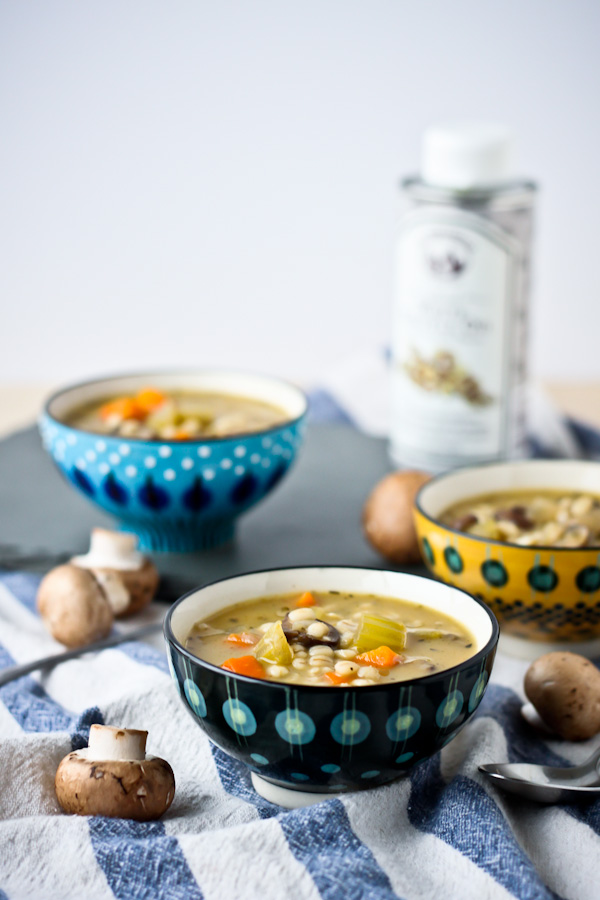 This Mushroom Barley Soup is incredibly hearty, thick, and rustic. It calls for a massive loaf of crusty bread or sourdough for dipping.
Unlike this Thai Coconut Soup, which calls for several harder to find ingredients, this soup recipe is a cinch to put together and the ingredient list is simple and straight-forward.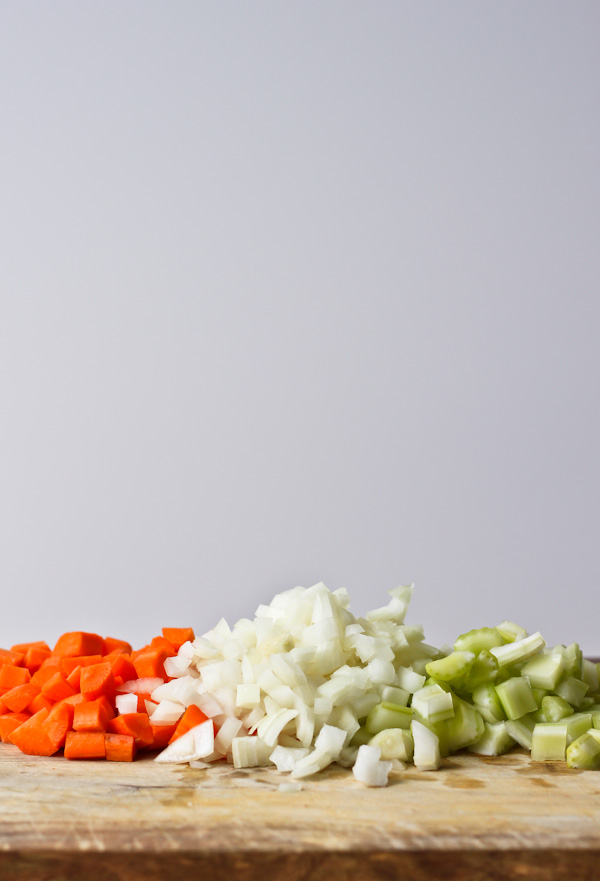 The bulk of this Mushroom Barley Soup comes from the addition of roughly chopped onion, carrots, celery, and barley. To make it more time-friendly, this recipe calls for quick cooking, par-boiled barley. You can find this at Trader Joe's and other supermarkets.
For decadence, I love to finish this soup with a generous drizzle of white truffle oil. You can certainly choose to forgo this step if its cost prohibitive or you can't find it, but it definitely takes this soup to the next level!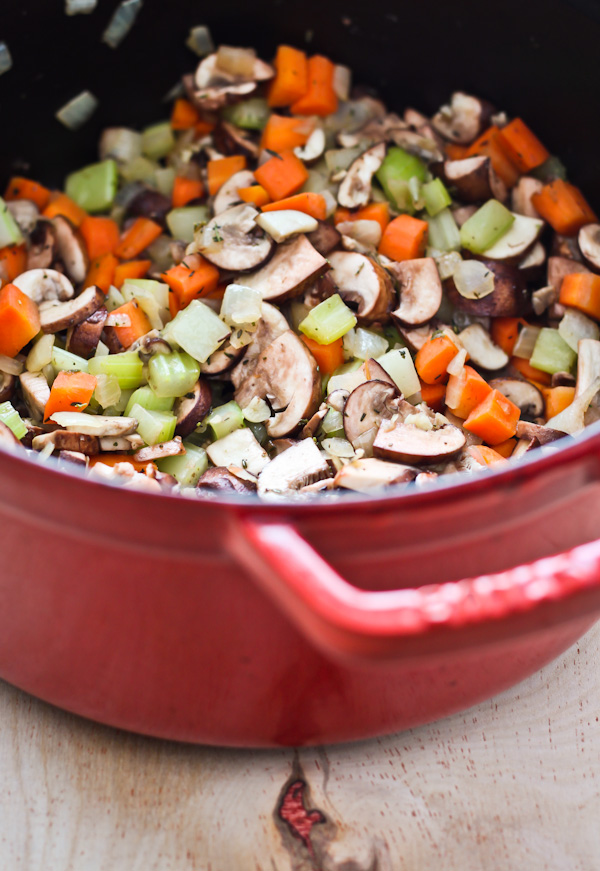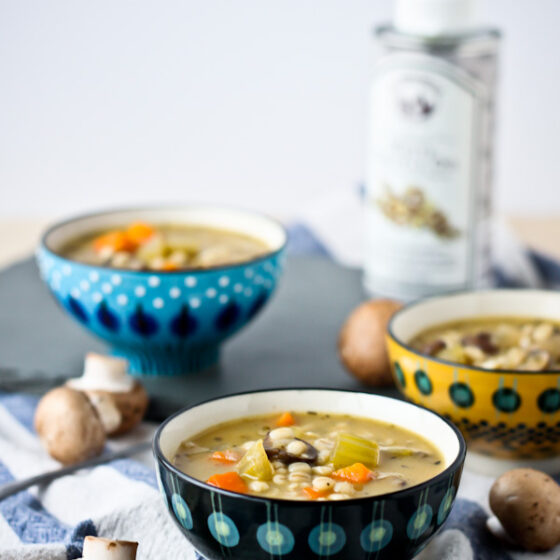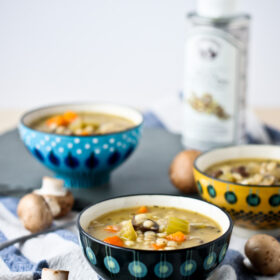 Mushroom Barley Soup with White Truffle Oil
Comforting Mushroom Barley Soup is packed with mushrooms, celery, carrot, onion, and hearty barley. Serve with a drizzle of white truffle oil for a touch of decadence!
Ingredients
1 tablespoon extra virgin olive oil
1 tablespoon unsalted butter
1 medium yellow onion medium dice
3 garlic cloves finely minced
1 teaspoon dried thyme
2-3 small carrots medium dice ( roughly 1 cup)
2-3 stalks celery medium dice (~1 cup)
1 lb (16 oz) cremini (Baby Bella) mushrooms, stems trimmed, caps halved, and thinly sliced
¼ cup (60 mL) dry sherry
1 cup par-boiled pearled barley
5 cups (1.2 L) low-sodium chicken stock
1 parmigiano-reggiano rind optional
freshly ground black pepper
1 tablespoon white truffle oil
1 teaspoon fresh lemon juice
Instructions
Heat the oil and butter in a large soup pot over medium-low heat until lightly bubbling and sizzling. Add the onions and cook for 5 to 7 minutes, stirring frequently, until they are soft and translucent.

Add garlic and dried thyme and continue cooking for an additional minute or so, stirring frequently, until fragrant. Add the celery and carrot and cook over medium-low heat, stirring occasionally, for an additional 3 to 5 minutes.

Add the sliced mushrooms and stir the mixture together. Cook over high heat for 5 to 7 minutes, or until the mushrooms begin to release their liquid. Allow the liquid to evaporate, then add the dry sherry. Reduce sherry until barely any liquid is left in the pot.

Add the pearled barley, chicken stock, and parmigiano-reggiano rind and bring to a boil. Reduce the heat to a low simmer and cook for another 15 to 20 minutes or until barley is cooked through and tender.

Season soup with salt and pepper to taste. Finish by stirring in the truffle oil and lemon juice. Serve piping hot.
Tips for Success: 
White truffle oil can be found at most supermarkets in the oil/vinegar section. Par-boiled barley can be found at Trader Joes.
Serving: 1serving, Calories: 192kcal, Carbohydrates: 20g, Protein: 7g, Fat: 9g, Saturated Fat: 3g, Polyunsaturated Fat: 6g, Cholesterol: 12mg, Sodium: 491mg, Fiber: 2g, Sugar: 5g
This post contains affiliate links, which means that I make a small commission off items you purchase at no additional cost to you. Please read my
privacy policy
for more information.