NYC Getaway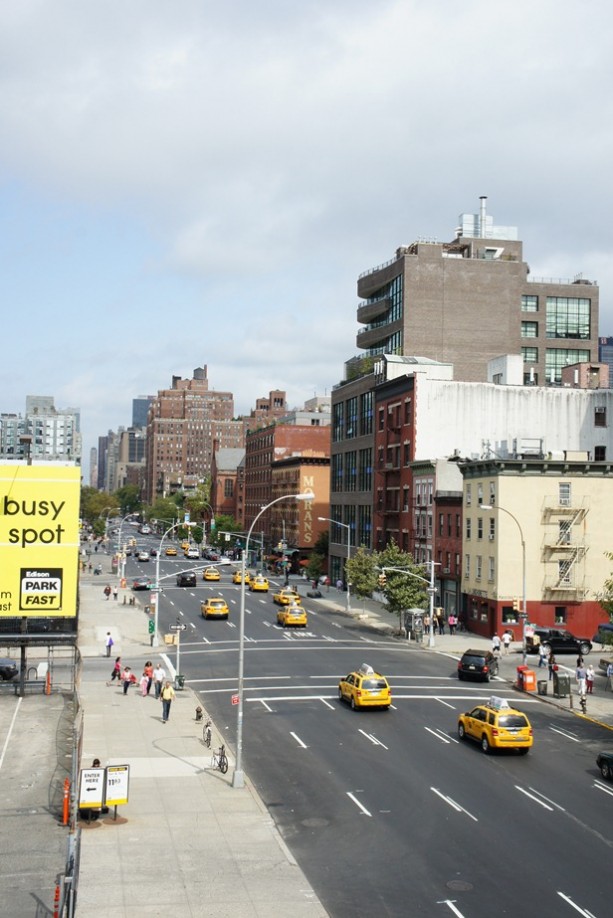 Last Friday morning, my parents, Connor and I boarded the bus to head up to NYC for the weekend.  A few weeks ago, my brother-in-law, Brian, invited us to a Bruce Springsteen concert at the MetLife stadium and we decided to make a short getaway trip out of it.  His entire family are huge fans and have decided to convert us too!
Once we arrived, my parents headed to their hotel and Connor and I headed to my sister's apartment, where we then took a quick walk to Central Park to enjoy a quick lunch, before heading to the concert.

I can't say that I have listened to a ton of Bruce Springsteen in my lifetime, but the concert was amazing!  He was great live and the crowd got totally into it—the entire stadium was packed!  It was such a treat.
(Side Note: I am totally obsessed with the new iPhone "panorama" camera feature…if you can't already tell)

The concert concluded with surprise fireworks at the end!  Other highlights were when the man in front of us randomly high-fived me and then later, mistook Brian and my sister for Prince William & Kate.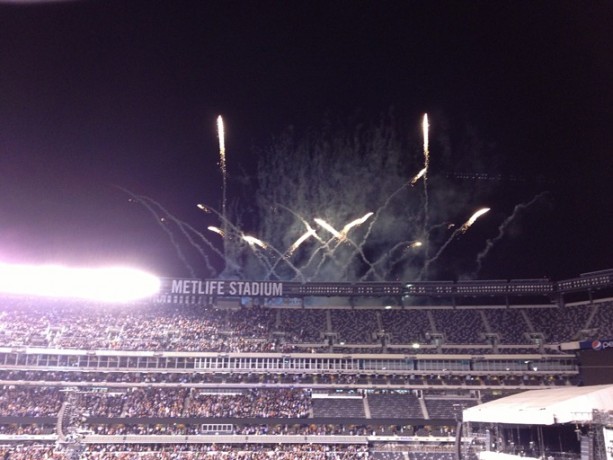 After a late night at the concert, the next morning we all headed to Tribeca to Sarabeth's, a popular brunch spot in NYC, for breakfast.  It is known for making homemade preserves and their own English muffins.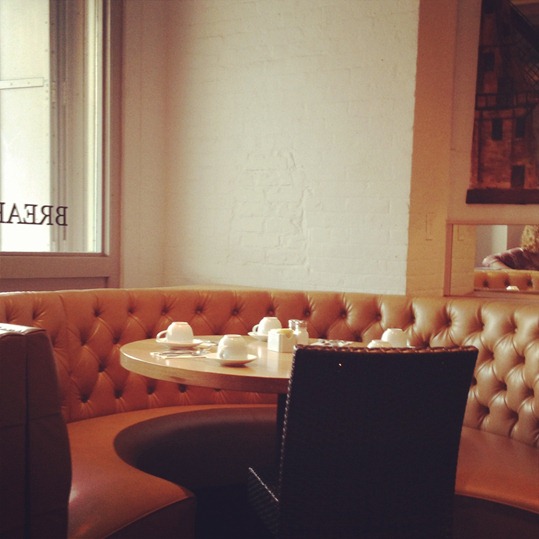 It was delicious!  I had the Garden omelet, filled with peas, mushrooms, and other veggies, along with some goat cheese.  And, of course, I chose the classic English muffin for toast.
The atmosphere and space was beautiful!  I wish DC had more places like this…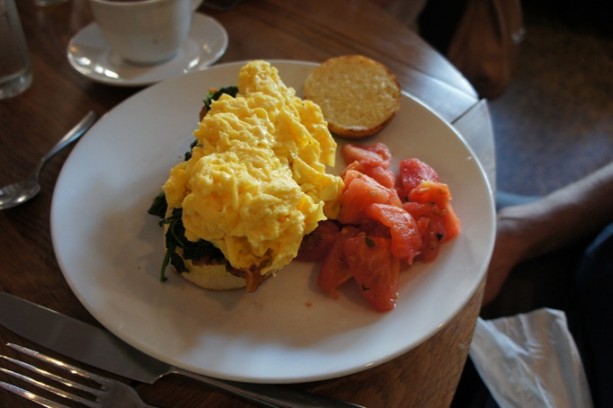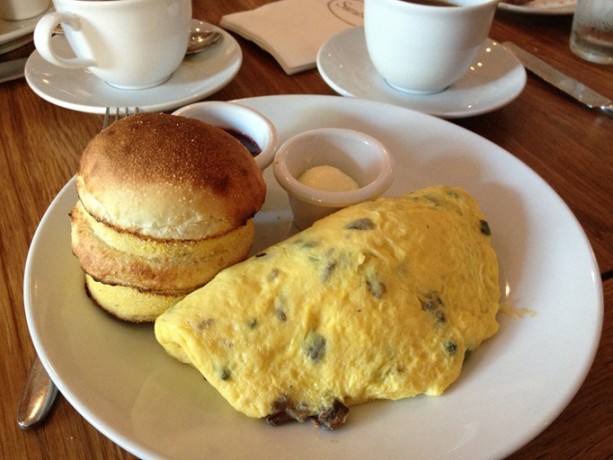 We then walked several blocks to the Highline!  It was my first time visiting the above-ground garden and walkway.  Definitely a special addition to the city.  I loved being so close to the warehouses and getting to see the city from above street-level.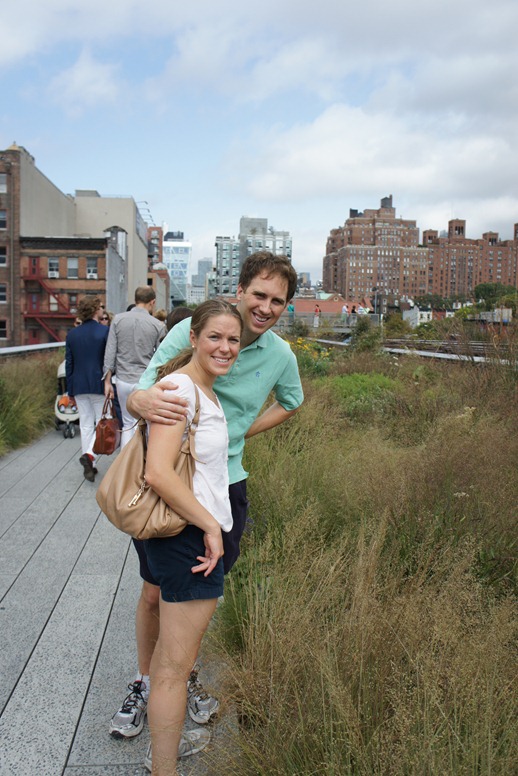 Along the highline were several outdoor food vendors, including one called People's Pops which makes homemade ice pops, as well as freshly shaved ice (see photo on the right!) in fun, locally sourced fruit flavors.  Very cool!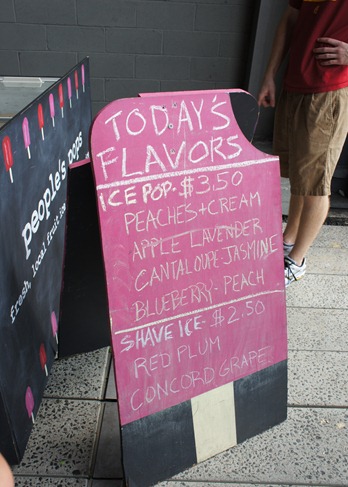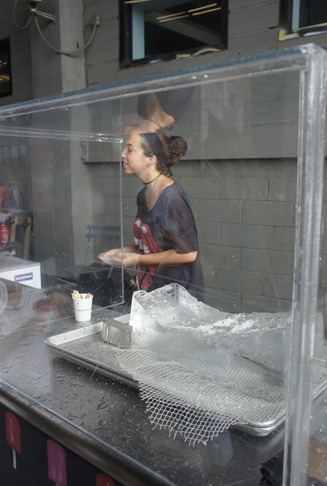 We relaxed a bit in the afternoon at their apartment.  Somehow, I convinced my sister to take me to a store near her apartment that sells puppies.  They were adorable (even if I am not so sure of the legitimacy of the establishment and was slightly concerned for their welfare)…
I mean, just look at those faces!  Thank god for the $800 dollar price tags…not exactly  an "impulse" purchase!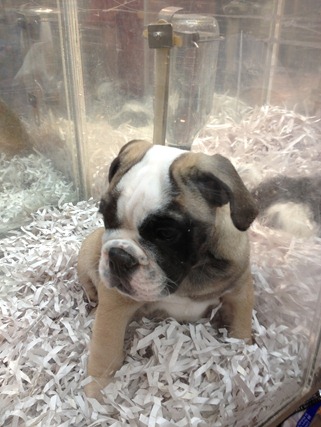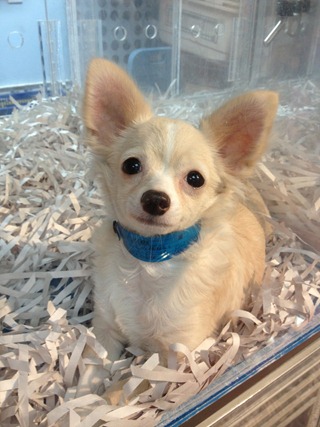 We ended our last night in NYC with a great dinner at Crispo (located in the West Village, a few blocks from Union Square).
Between the five of us, we shared a bunch of plates, including fried calamari and zucchini, caramelized cauliflower with currants and pine nuts, a fettuccine with duck Bolognese, and a special chanterelle-sage stuffed agnolotti pasta with Brussels sprouts and pancetta.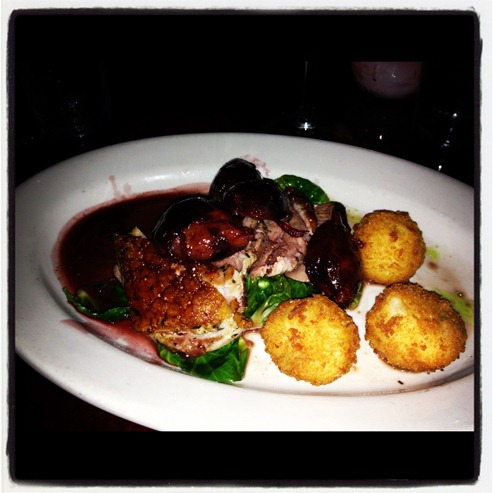 The rest of us ordered the crispy duck breast with figs, port wine reduction sauce, and Brussels sprouts (very, very good), except Connor who got the pork shank with green chilies and apples (equally as good).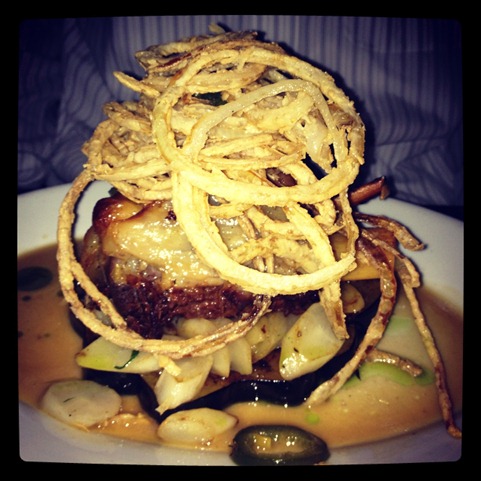 It was definitely one of my best dining-out experiences I've had lately!  Reluctantly, Connor and I boarded the train early the next morning to go back to DC and head back to work…
Thanks again Pippa and Brian for an awesome weekend!
This post contains affiliate links, which means that I make a small commission off items you purchase at no additional cost to you. Please read my
privacy policy
for more information.