Spaghetti Squash with Homemade Tomato Sauce and Meatballs
Spaghetti squash is one of the neatest fruit-vegetables out there.  Unlike any other type of squash, once roasted or baked, the flesh transforms into perfect strands, which can hold up to hearty sauces, yet still remains perfectly twirl-able like the pasta it is so well named after.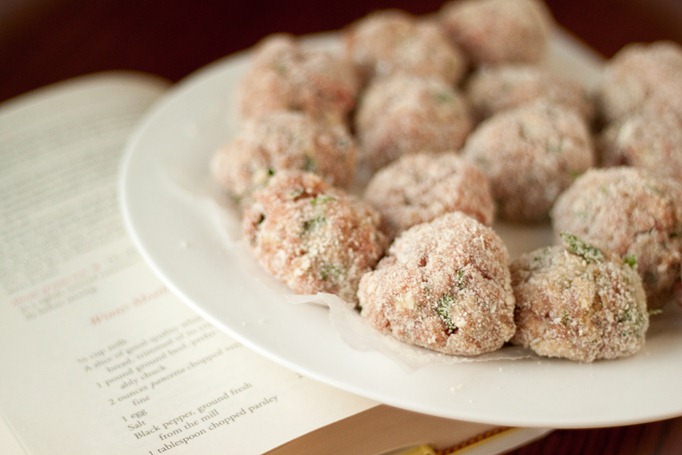 For whatever reason, last week was the first time that I've ever cooked spaghetti squash at home, but most certainly not the last .  The hardest part of cooking this vegetable is splitting it open with a knife (always a nerve-wracking moment, even for those of us accustomed to yielding a large chef's knife on a daily basis).  Once that task is accomplished, the rest is a breeze.
Then comes the fun part…raking it with a fork and watching it miraculously produce it's "spaghetti" strands.  I couldn't help but wonder as I did this, who was the first person to ever figure this out?!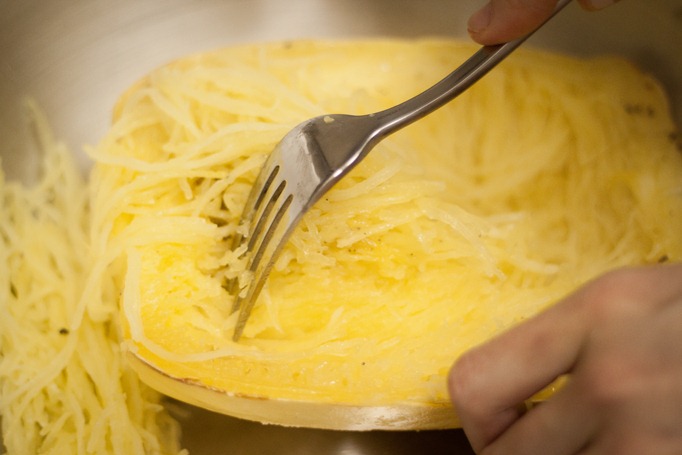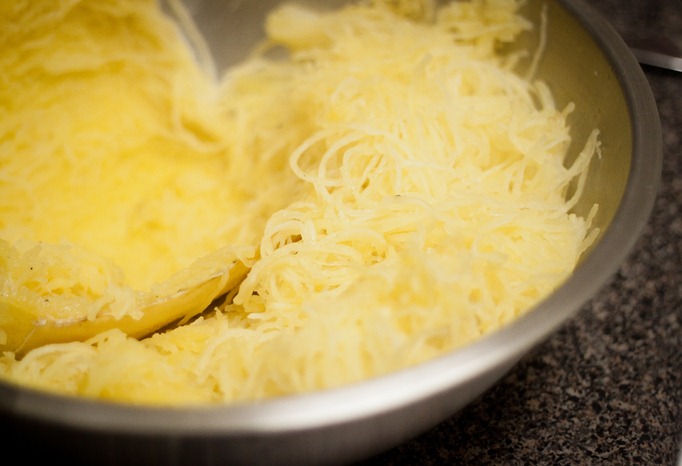 To make this dish a bit more substantial, I paired the spaghetti squash with my favorite homemade tomato sauce, passed on from my mom (and pretty much the first thing I ever learned how to cook on my own) with classic meatballs, adapted lightly from Marcella Hazan's The Essentials of Classic Italian Cooking. 
While the meatballs are quite easy to put together, this entire meal is definitely more of a weekend, I-have-some-time-to-spend-in-the-kitchen, sort of meal.  Though the actual active cooking time is very minimal, the entire meal takes about two hours to put together.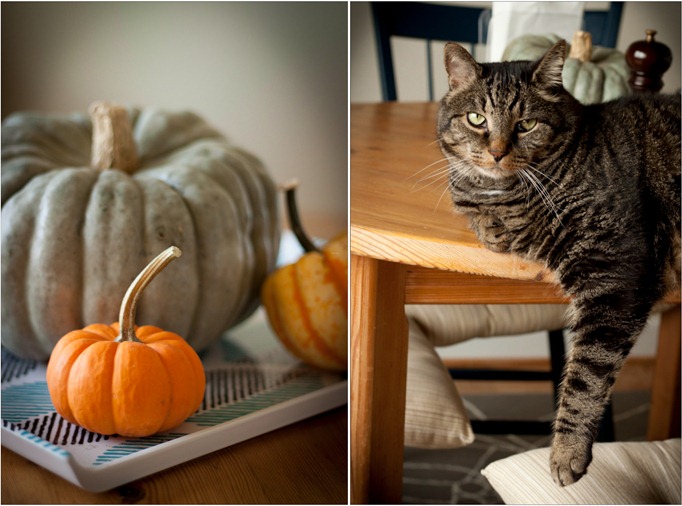 The tomato sauce is best when left to slowly simmer and thicken on the stove for between 1-2 hours. About an hour into cooking the sauce, preheat the oven to roast the squash which, depending on the size, should take anywhere from 40-50 minutes to cook. 
Part-way through cooking the squash, start putting together the meatballs.  These meatballs are quick to assemble and are made up of a simple mixture of ground beef, chopped parsley, parmesan cheese, nutmeg, and bound with an egg and bread, which has been soaked in milk.  Be sure not to squeeze or knead the mixture as you're putting them together!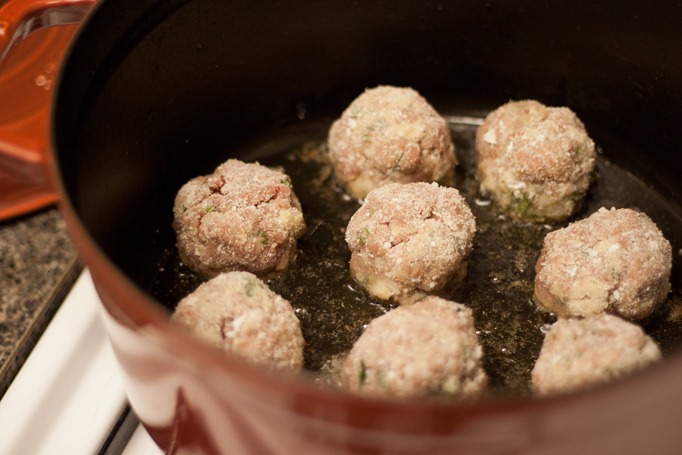 Once seared on all sides, the meatballs are then placed into the slowly simmering tomato sauce, to continue to cook all the way through for additional 10-15 minutes.  A large Dutch-oven is great for this, but any large heavy-bottomed saucepot will do. 
At this point, you will become very hungry…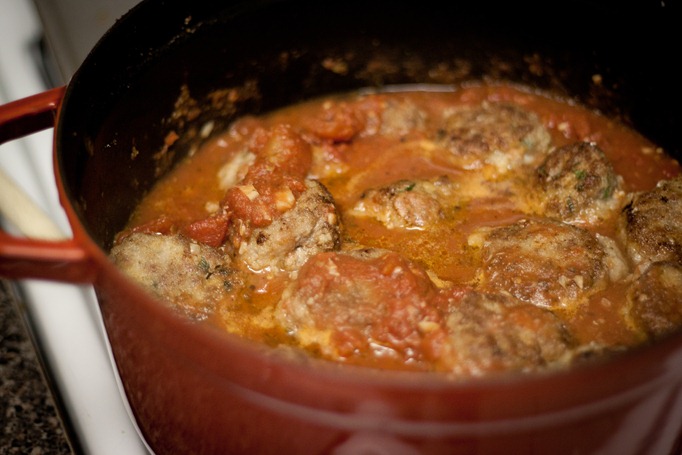 Don't worry, you will soon have this delicious dinner to sit down to and enjoy.  Top with a generous spoonful of parmesan cheese, enjoy with a glass of red wine (in my case, courtesy of my sister's wedding reception leftovers), and life is good. 
Definitely one of my favorite meals I've made as of late.  Bon appetit!
Also, be sure to check out this old post about how to pick out and store winter squash!