Our Cherry Blossom Wedding
For a list of our wedding vendors, check the bottom of this post! Big thanks to our incredible photographer, Michelle Lindsay, for capturing the moments below.
I can't believe I'm finally sitting down to write this post! I'm making up for my tardiness by sharing lots and lots of pictures, ok? Two days from now, Connor and I will be celebrating our three-month wedding anniversary! What the what?!
Where in the world has the time gone?! In so many ways, our wedding feels like it was just yesterday.
Then I think about everything that has happened since that day (graduating, apartment hunting, traveling, elephant collisions, packing, moving, unpacking) and part of me feels like it was a years ago. I can't really wrap my head around it.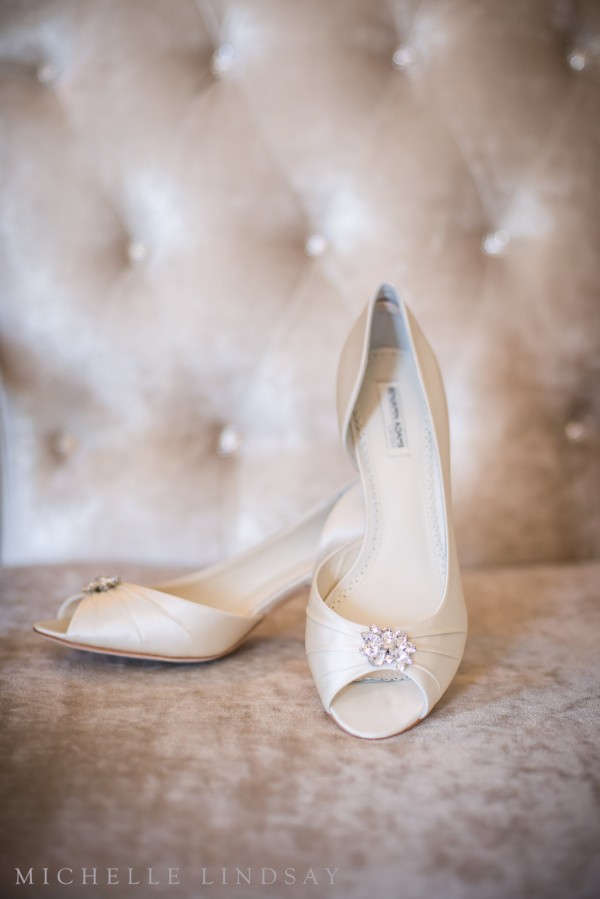 As many of you warned me, our wedding day (April 11th) flew by! Seriously, flew. It was easily one of the most incredible days of my entire life.
My brother-in-law always told me leading up to it–and I'm paraphrasing here–"It's one of the only times in your life that you'll have all of your close friends, family, and loved ones in a single big room celebrating this huge moment in you life." Well said, Brian, well said.
Although I didn't end up sharing much about the wedding planning process over the past year and a half, I alluded to it a few times on the blog. It's an amazing, exciting, fun (sometimes not so fun)–albeit time-consuming–process.
There were moments when Connor and I would look at each other after a long day and say "I can't wait for us to not plan a wedding next year." And guess what? Now I would happily plan our wedding all over again! [I think.] I'm a walking contradiction, I know, but it really was special.
We were so lucky to be surrounded by such supportive family and friends, and an incredible team of vendors that made the entire day go by so smoothly!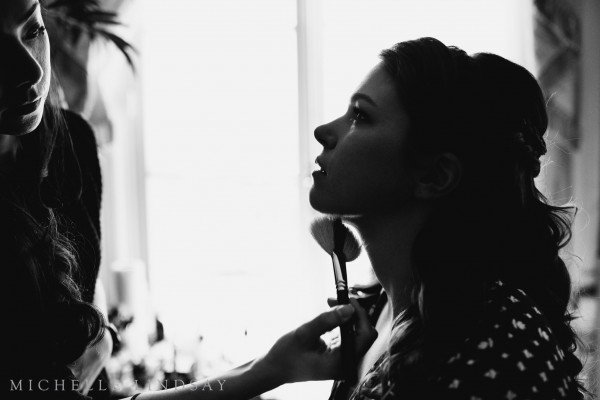 The week leading up to our wedding was hectic, as you can expect.
I spent most of the early part of the week freaking out about our reception tent and the weather. Leading up to the big day, the weather was not looking good.
Both our wedding ceremony and reception were held at Oxon Hill Manor (an old manor house just outside of Old Town, Alexandria that was built in the 1920's) and despite having a rain plan arranged, we were hoping to have our ceremony outdoors in the garden overlooking the Potomac River.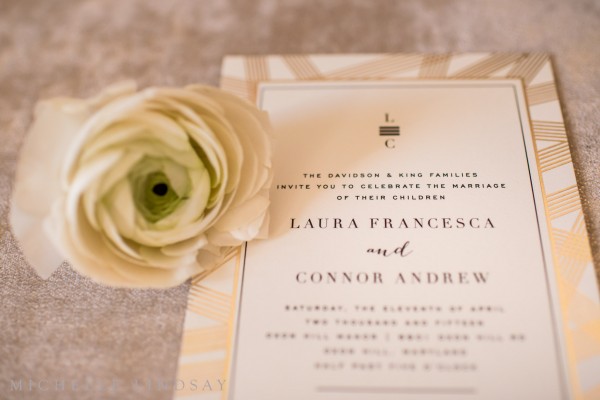 Somehow as the week passed by, the weather started to look better and better. By the time Thursday arrived, the forecast for Saturday called for sun, great temperatures (mid 60's — my ideal weather!), and 0% chance of rain! We were both shocked by our good fortune.
Thanks to a long DC winter, the grounds were covered with flowers, daffodils, and the property had several cherry blossom trees, which were at peak bloom. It was literally raining cherry blossom petals at one point as we took photographs. There wasn't a cloud in the sky. We literally could not have asked for a more gorgeous day.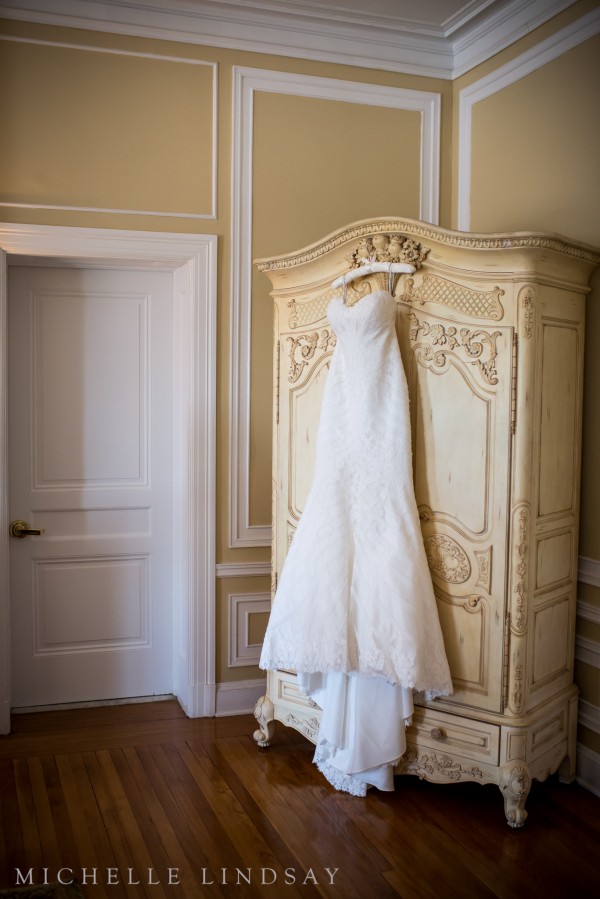 After having an incredibly special rehearsal dinner hosted by my parents-in-law on Friday night, I woke up at our hotel on Saturday, April 11th feeling restless, excited, and nervous.
The entire bridal party was going to head to our venue, Oxon Hill Manor, just after 9 o'clock in the morning. Connor and his groomsmen were staying at the hotel to get ready before heading over to the venue right before our ceremony.
I distinctly remember turning to my best friend and maid-of-honor, Caroline, at about seven in the morning and saying, "I can't sleep anymore."
She groaned and told me to go back to bed. Yeah, not happening.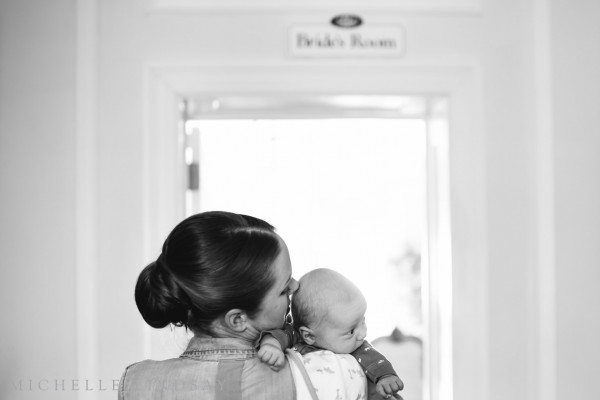 A few hours later, my bridesmaids (my two older sisters, sister-in-law, maid-of-honor, and two of my closest friends from college), mom, mother-in-law, and I finally headed to the venue to meet our hair and makeup team. Our caterer also provided us with breakfast, coffee, and snacks. Honestly, I expected myself to be antsy and nervous all day long.
But, really, I just remember feeling extremely calm. Abnormally calm. I didn't eat much, but I was calm.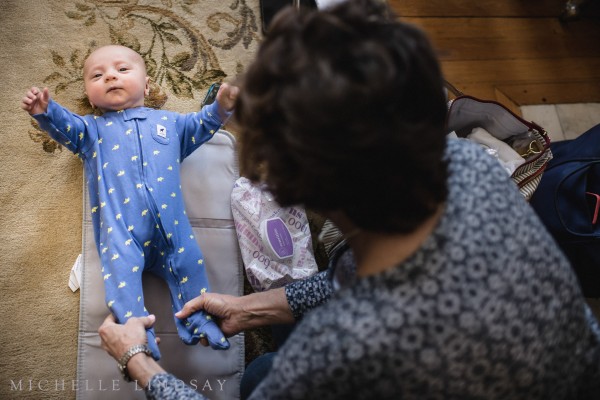 It was an unexpected, pleasant surprise. In general, I was pretty relaxed the entire day (except for about 20 minutes leading up to the ceremony, when the stomach butterflies started!). It helped that my adorable 4-month-old nephew, Arthur, went with us that morning to keep all of us company while we got ready.
Babies are distracting in the best possible way. This poor little guy put up with a lot that morning, including an alarming quantity of hair spray [don't worry, he left the room during that part].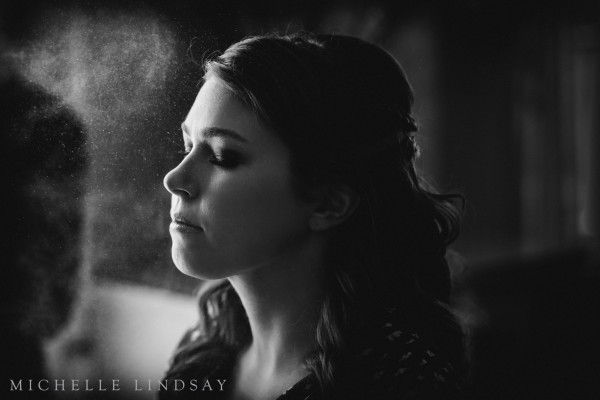 Before long, it was my turn to sit down and get my hair and makeup done. Our wedding photographer, Michelle, had arrived, the chairs for our ceremony were set up, and the tent was slowly beginning to be filled with our reception tables, centerpieces, and table settings.
The next few hours went by like a blur! Not soon after that, I was putting on my wedding dress, getting our bridal party photographs taken (whilst simultaneously avoiding Connor and the groomsmen who arrived not soon after–we chose not to do a first look before the ceremony), and then putting on my veil.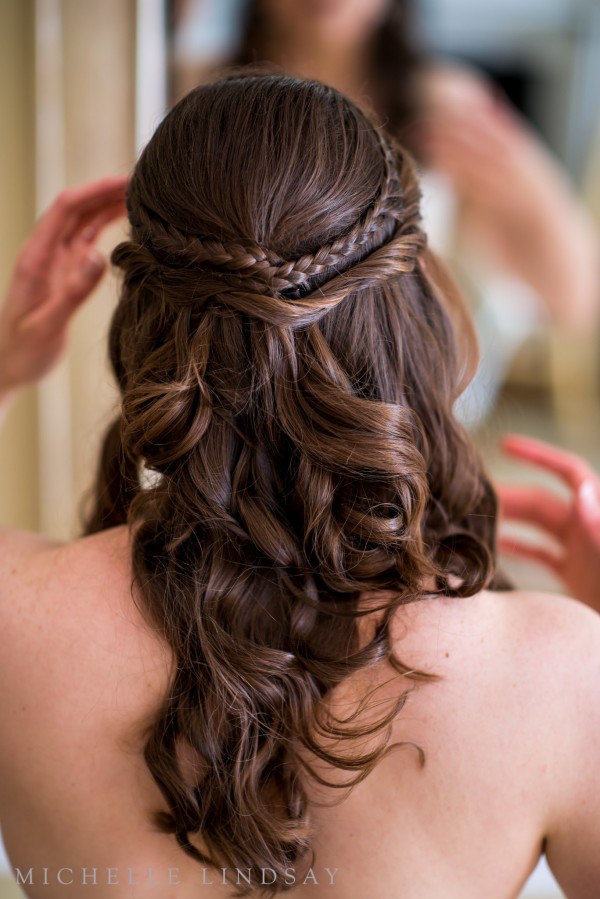 After spending a year and a half planning this day, it was officially happening. We were about to get married!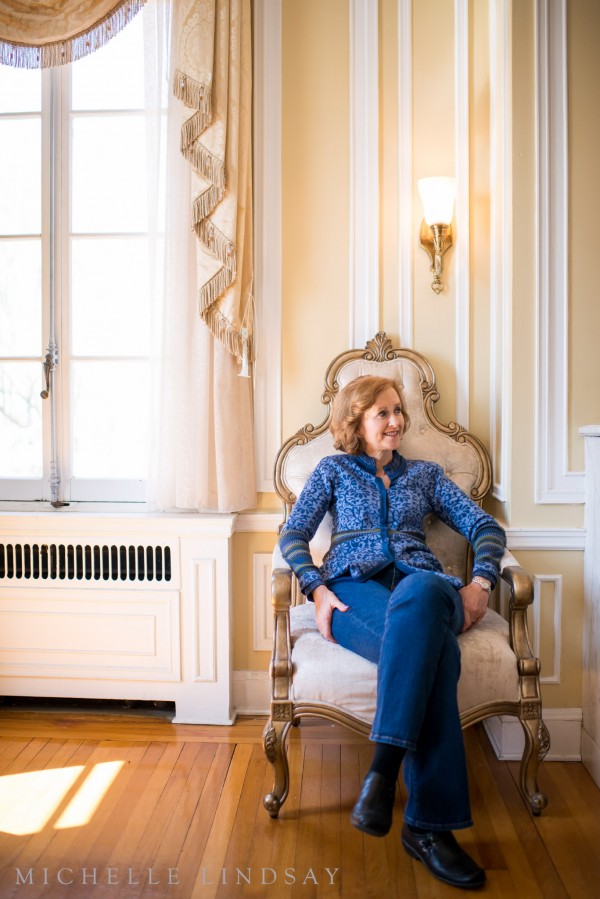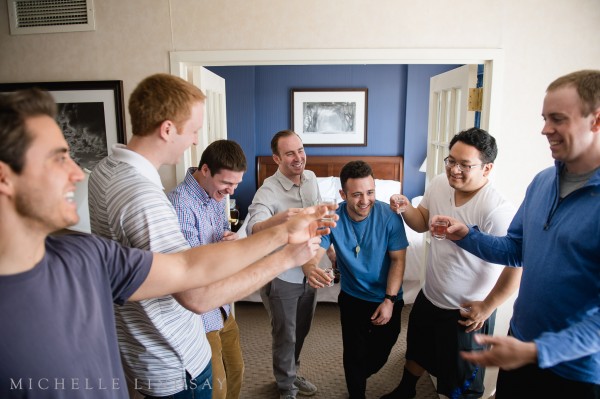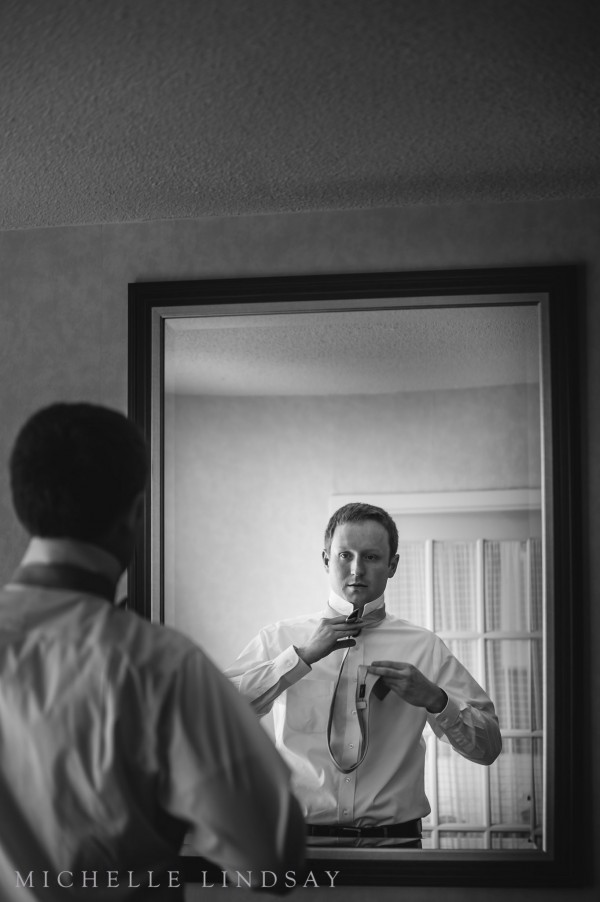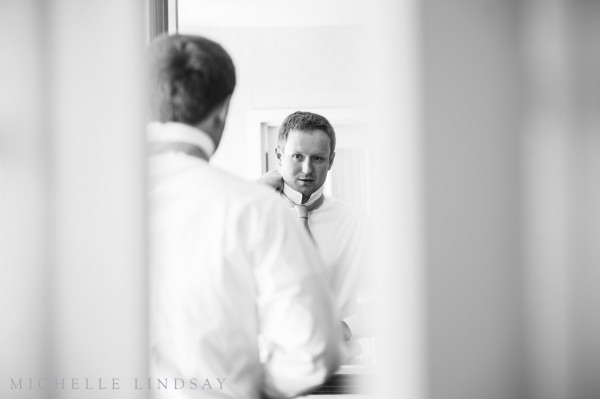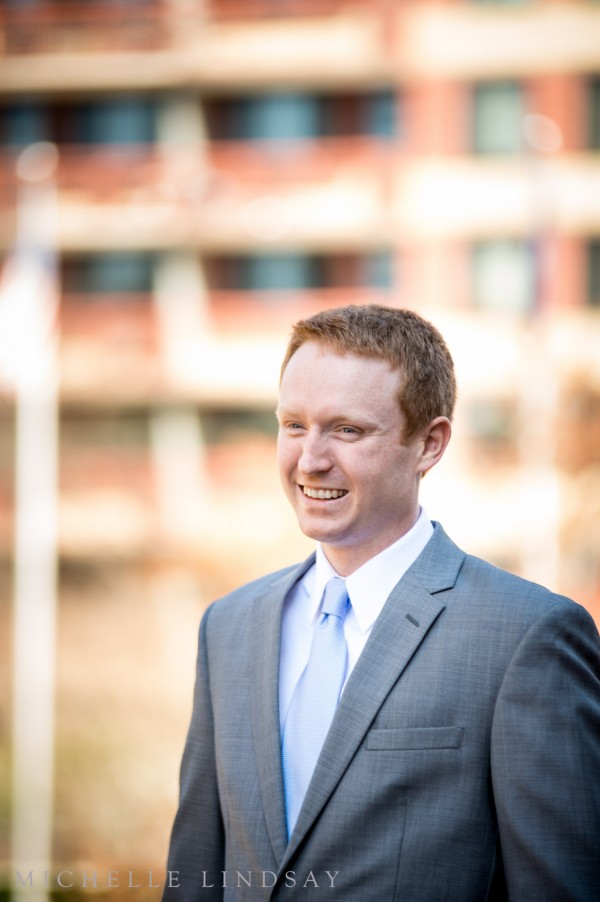 [I love this guy.]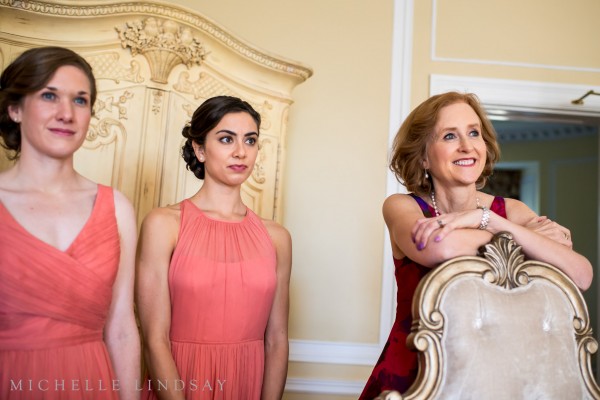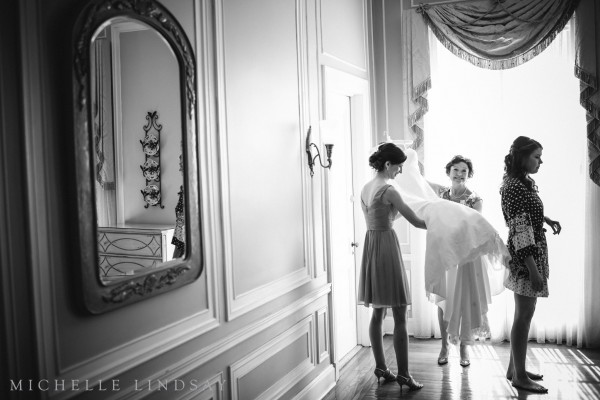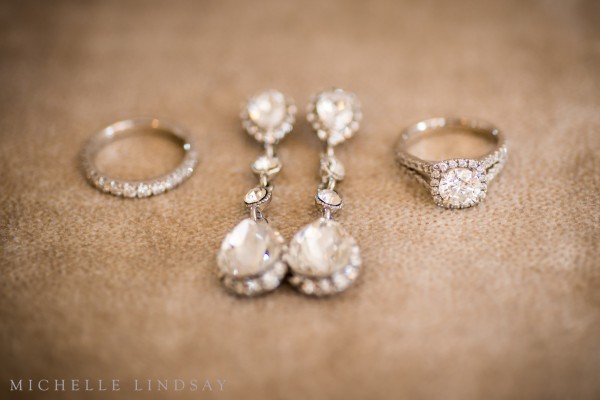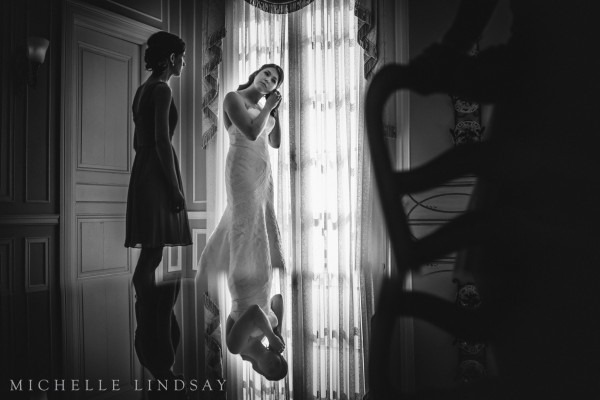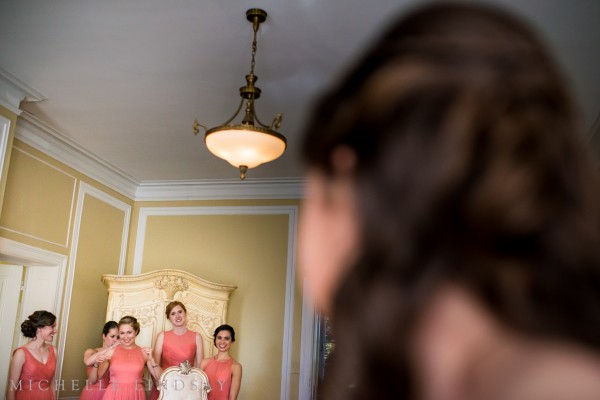 It really is surreal to spend so much time talking about so many details (wedding flowers, colors, and bits and pieces) and finally see them all come together on the big day.
We were so lucky to work with so many amazing people (many of them we found through my older sister, Pippa, and brother-in-law, Brian, who had gotten married in DC a few years earlier).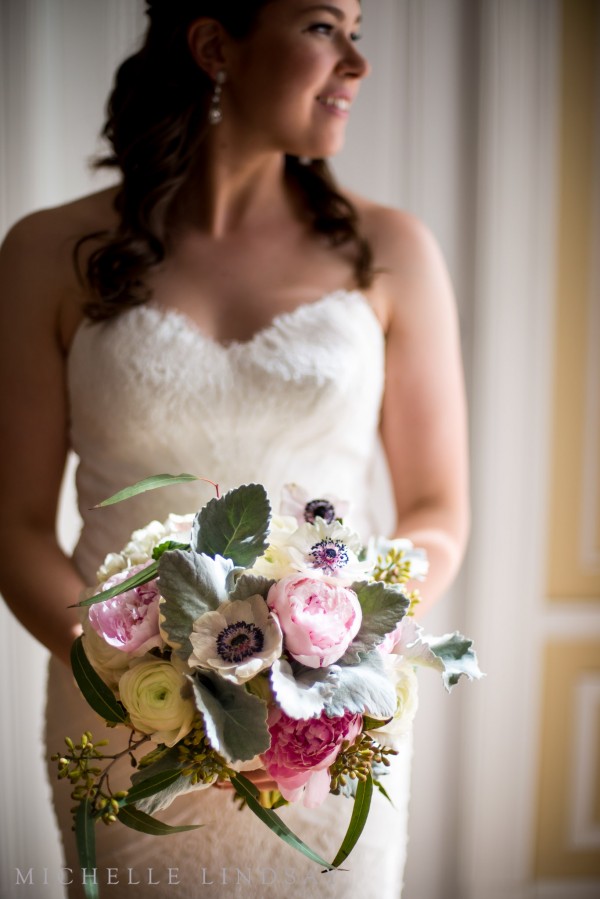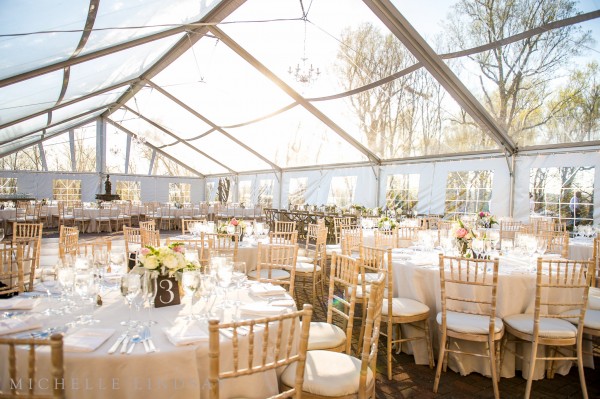 As luck would have it, our venue actually chose to put up a seasonal tent, and it went up just before our wedding! We weren't quite sure what it would end up looking like (just one of the issues related to the tent that we faced throughout the planning process), and we were beyond thrilled when we learned it would be a clear-topped tent!
It made the reception feel so airy and since the weather was so fantastic, we kept one side of the tent (leading up to the manor) open almost all night.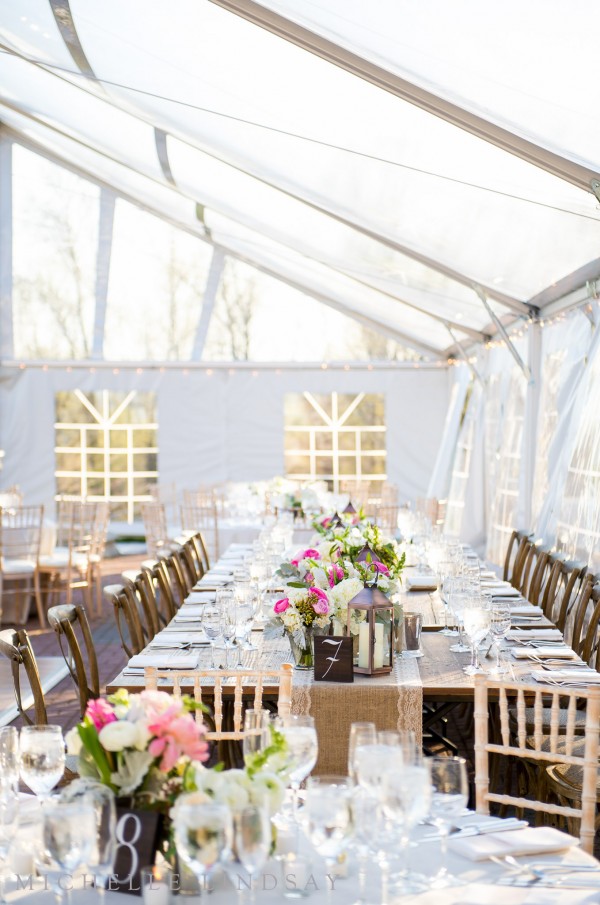 Connor and I decided to go with one very long, Tuscan farm table (and farm chairs) for our head table, which sat the entire wedding party. The rest of the tables at the reception were rounds covered with natural belfast linen.
We used a combination of mercury glass and silver votives provided by our florist, and these copper table lanterns, which I found online. We also used all of the bridal party's bouquets to help fill in the head table as well! Our amazing day of wedding planner, Janice Carnevale (Bellwether Events) provided us with the wooden table number signs.
The burlap table runner (which was 24 feet long!) was custom-ordered from the Ranchesque Etsy shop! The owner was so easy to work with and it was beautifully sewn and incredibly well-priced. I can't wait to get it hemmed so that we can use it on a normal sized dining room table.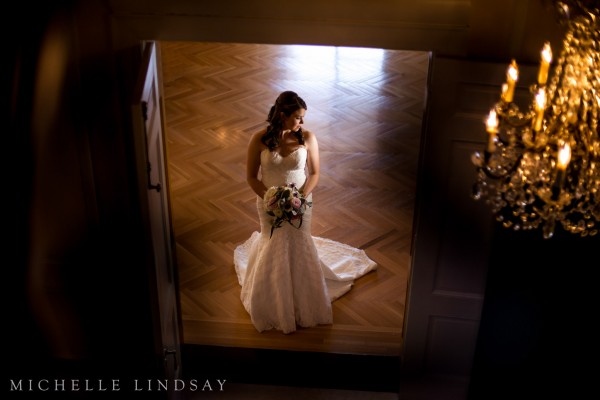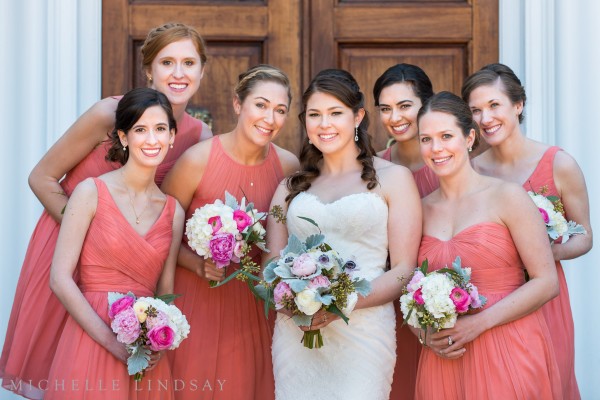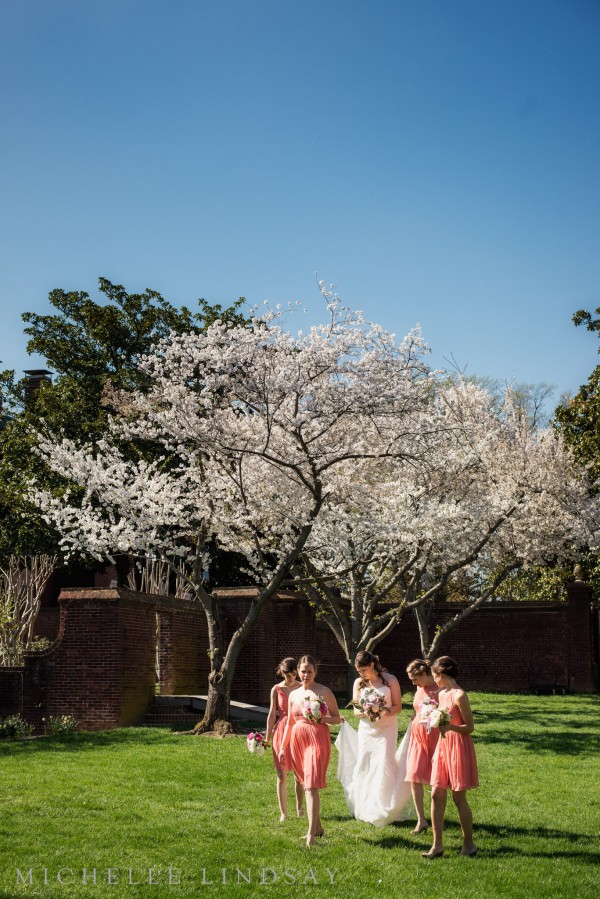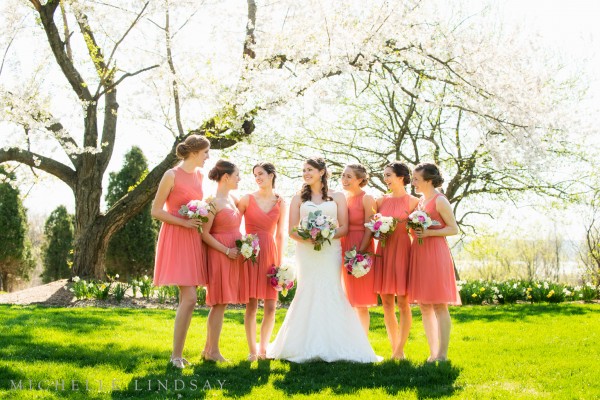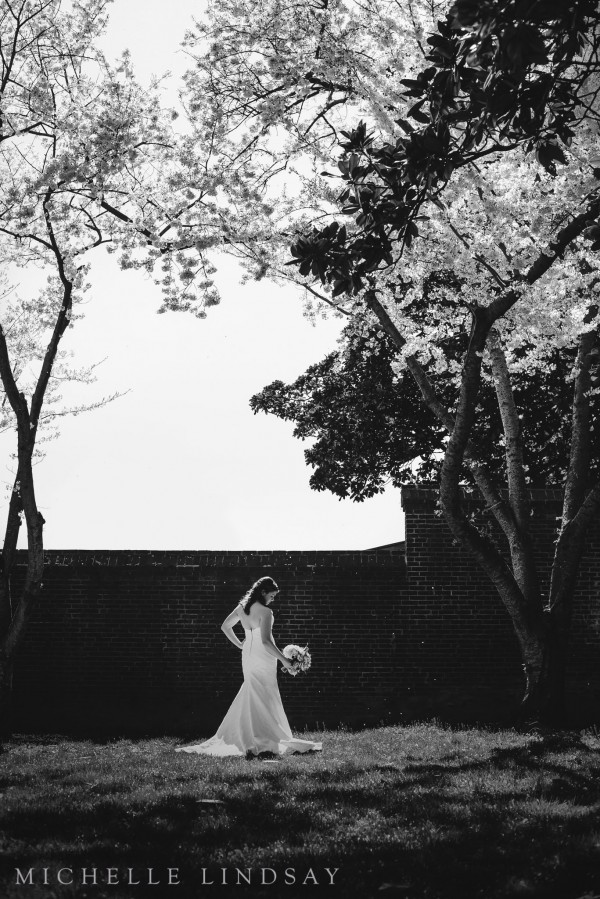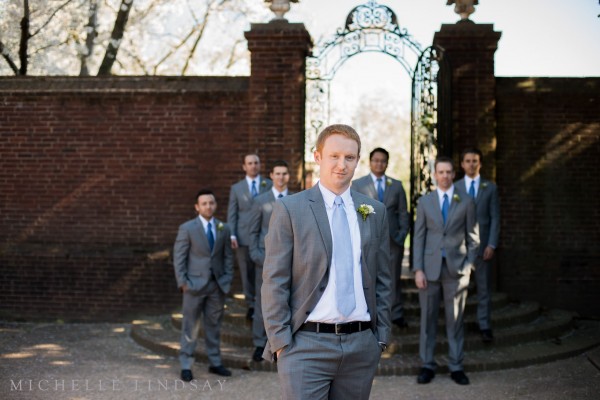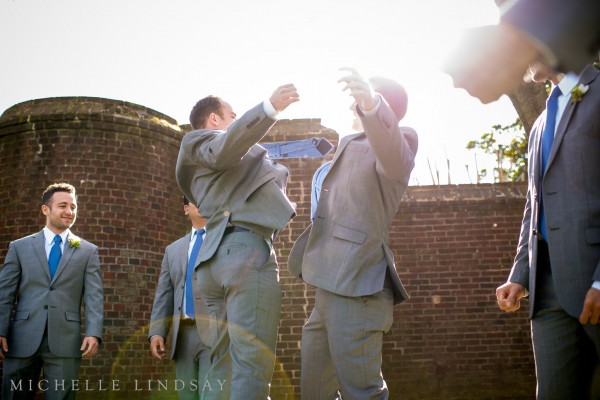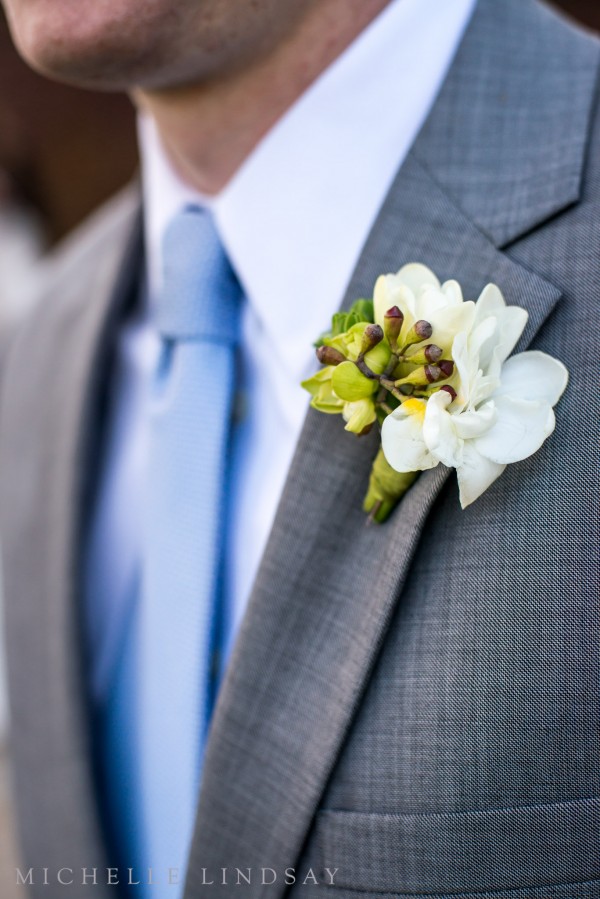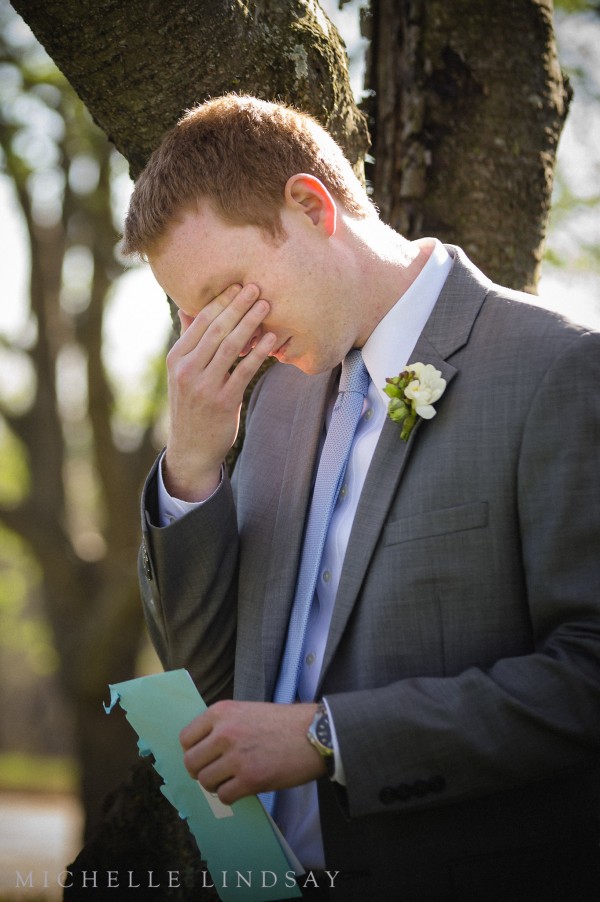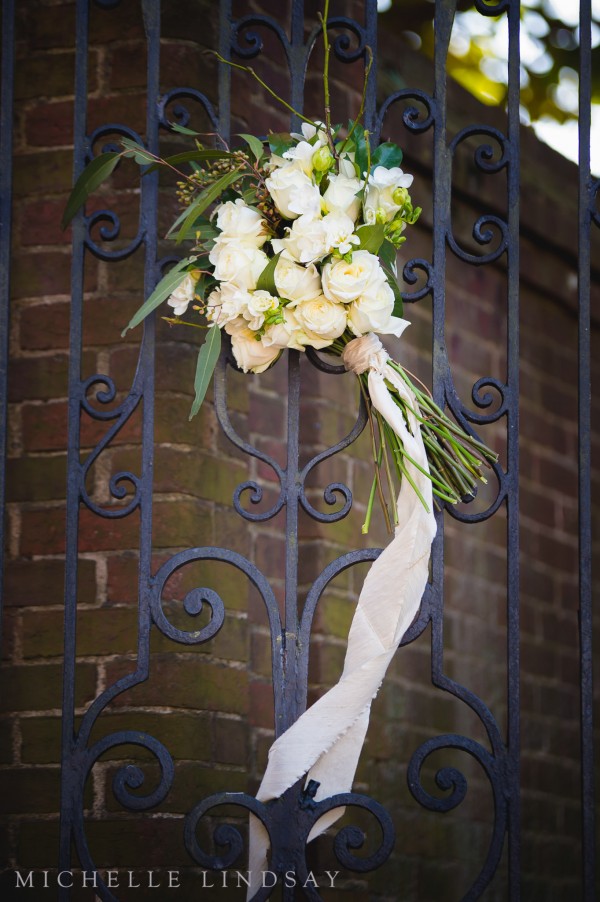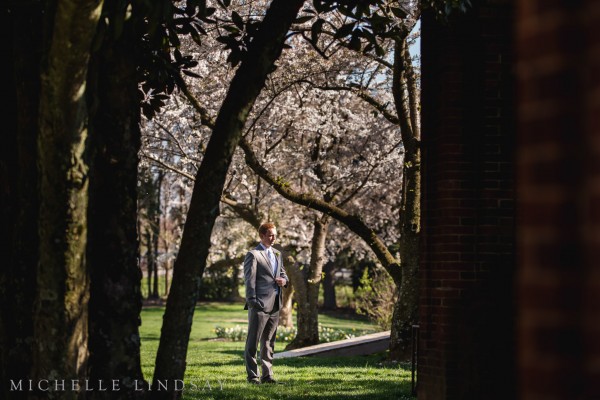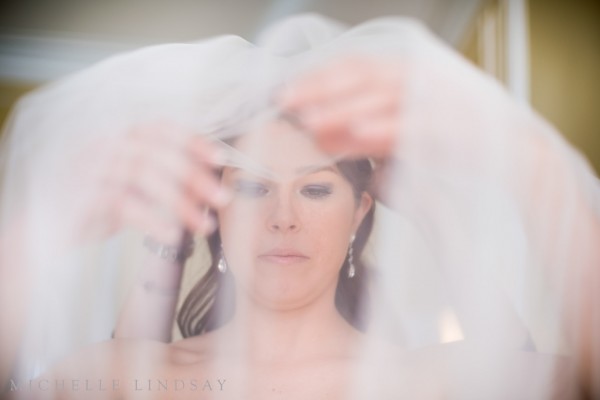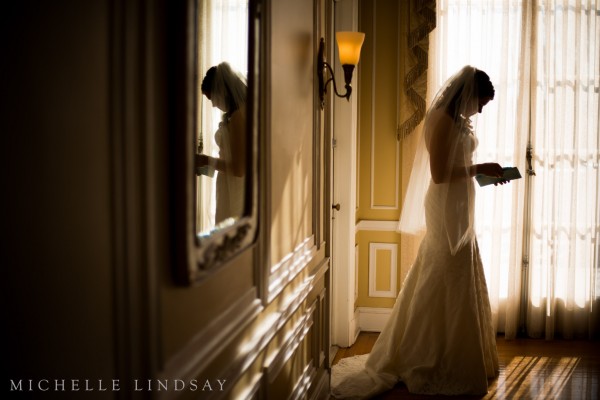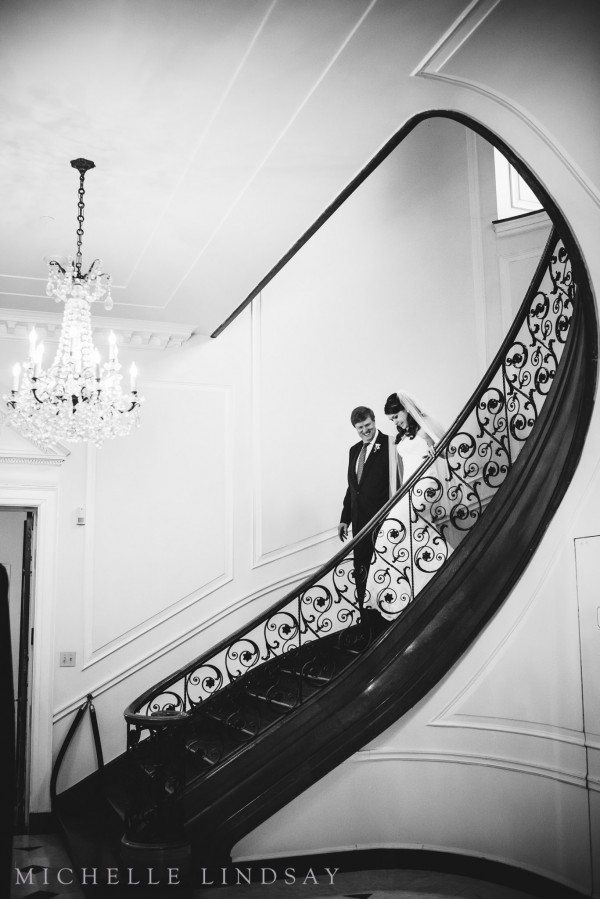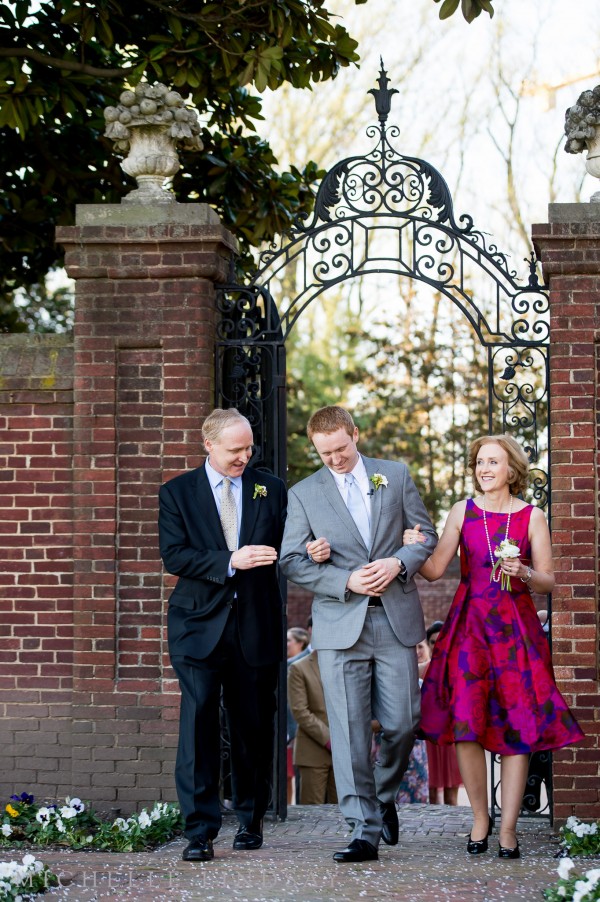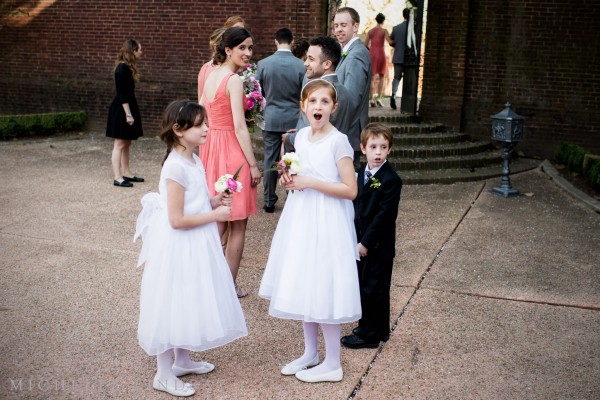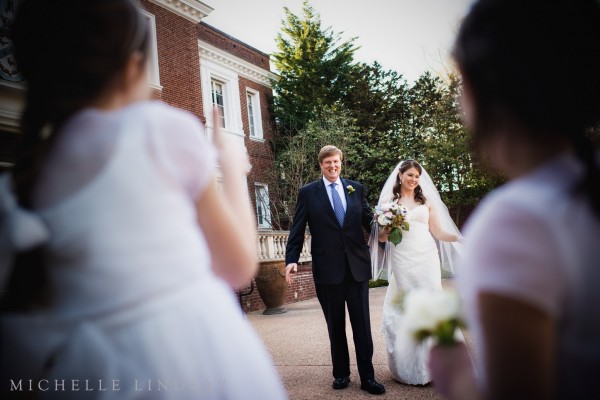 And just like that…the ceremony began and I was walking down the aisle with my dad!
I remember immediately turning the corner, making eye contact with Connor, and then holding onto my dad's arm for dear life (I was worried my heels were going to get stuck in the grass!) the rest of the way down the aisle.
Our ceremony was short, sweet, sentimental, and perfect.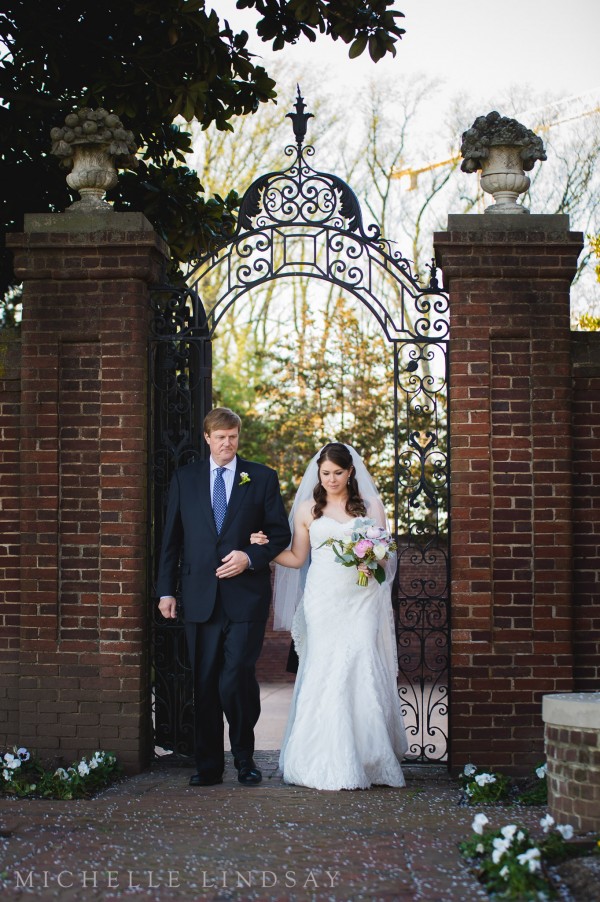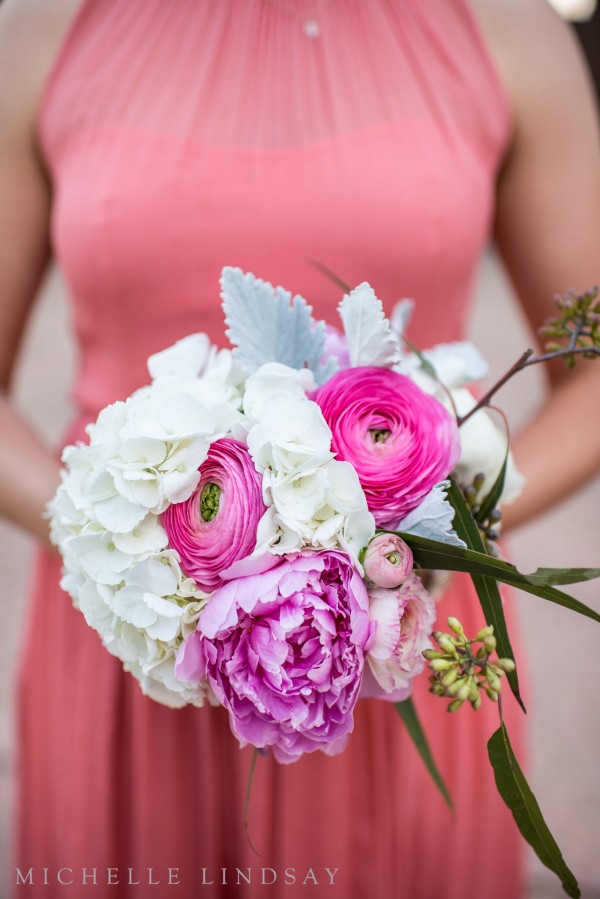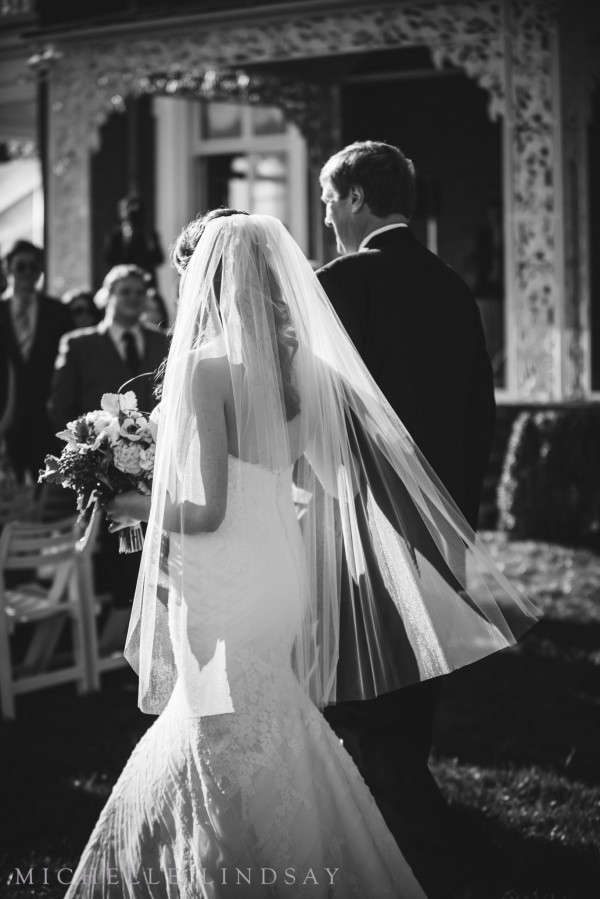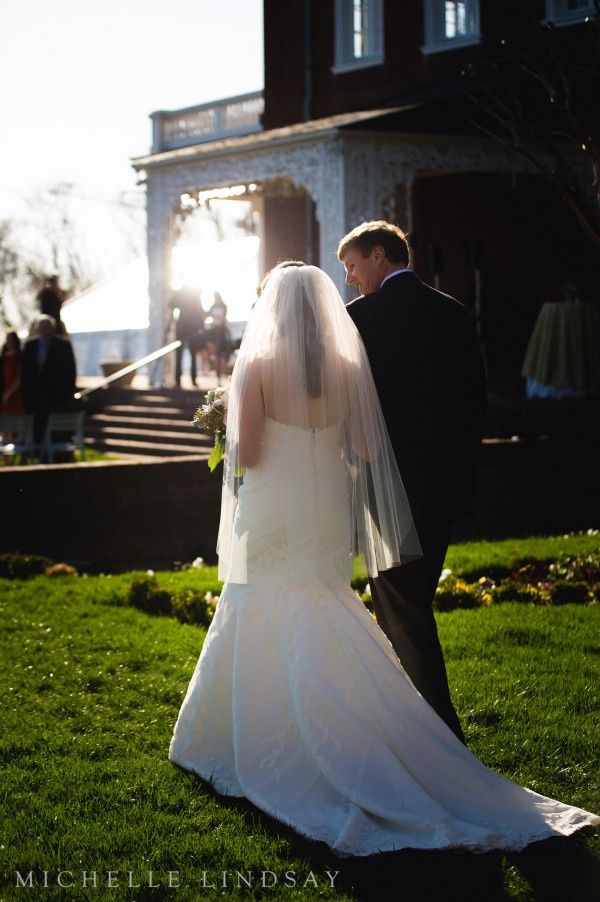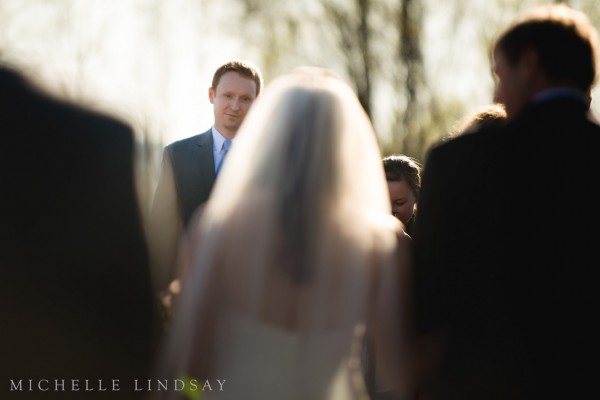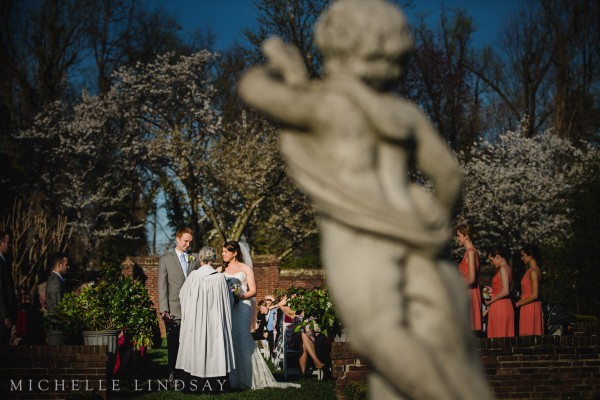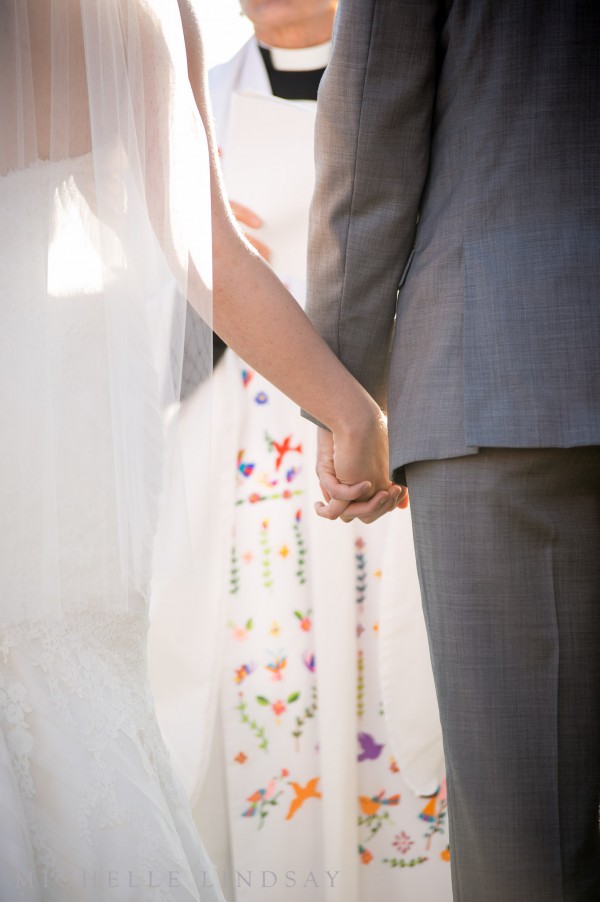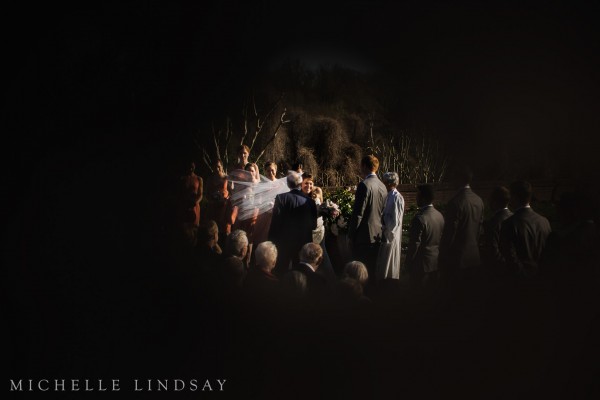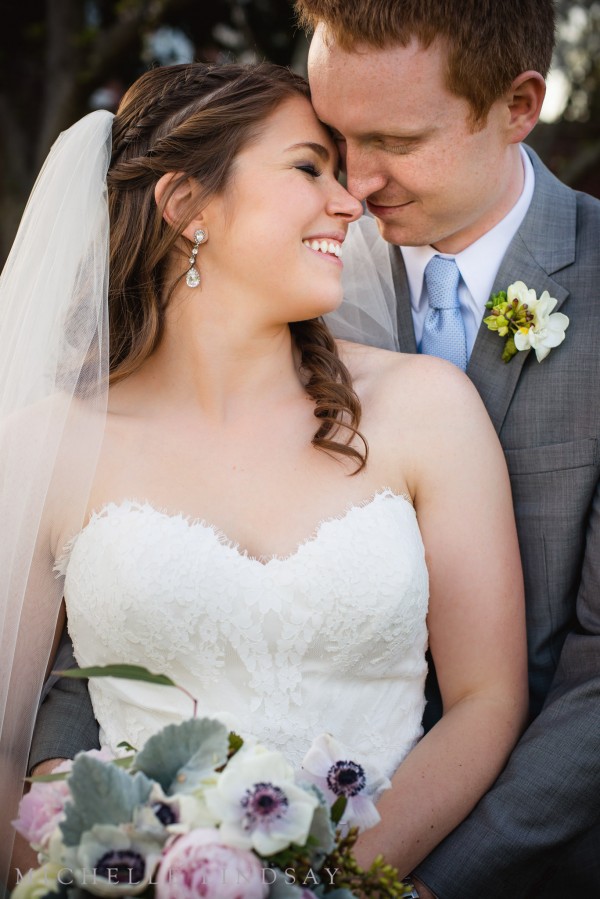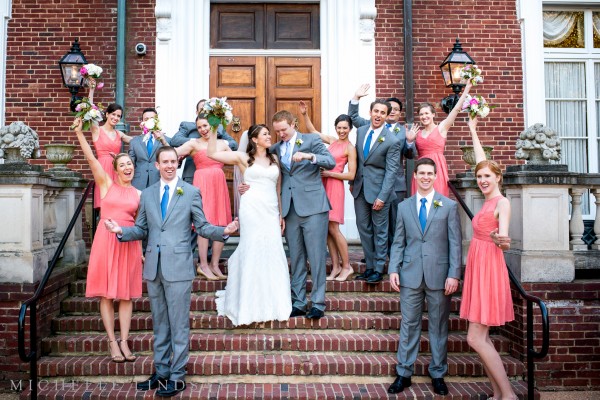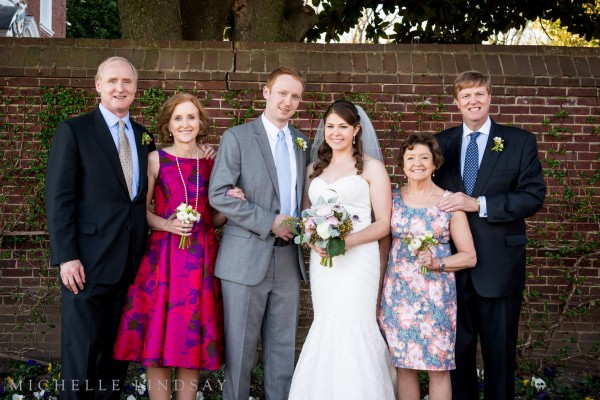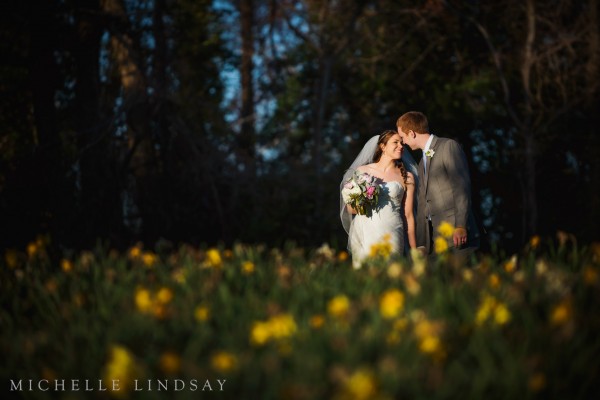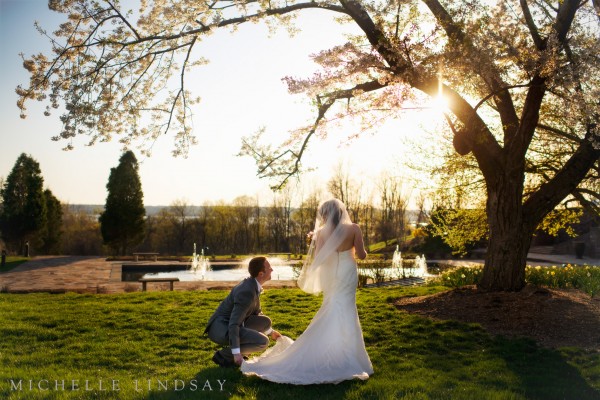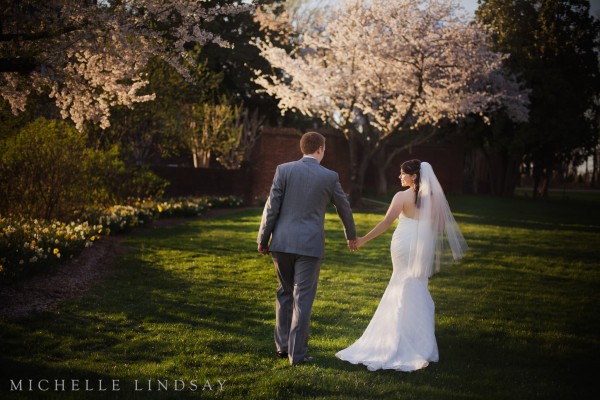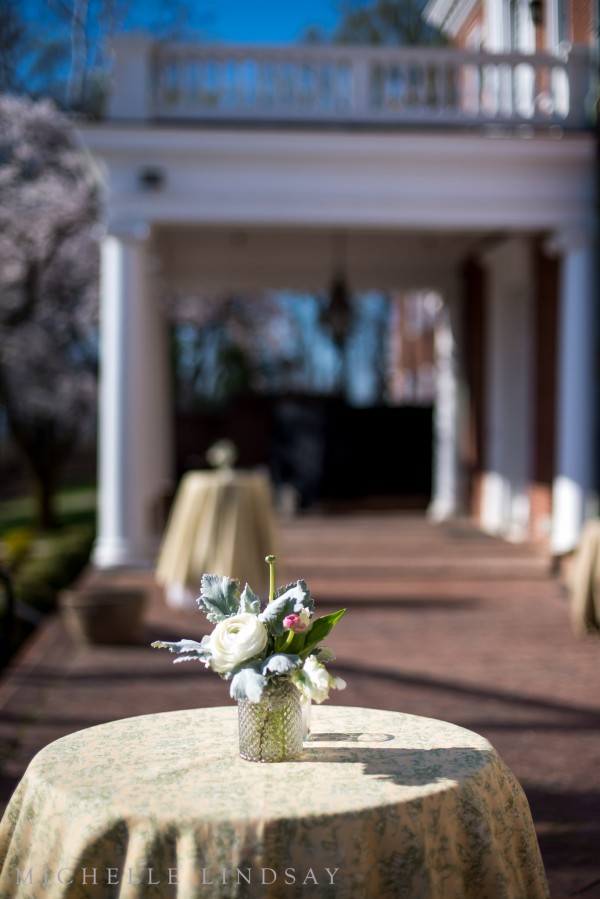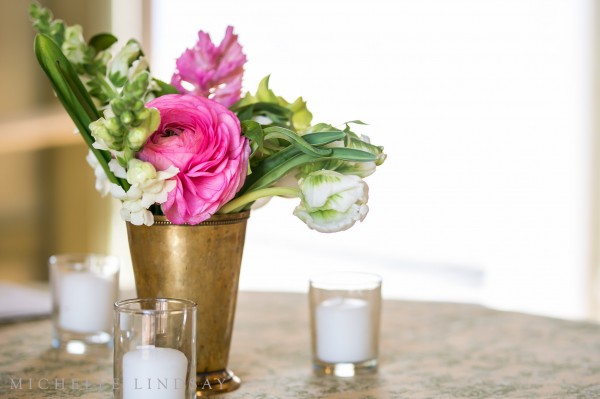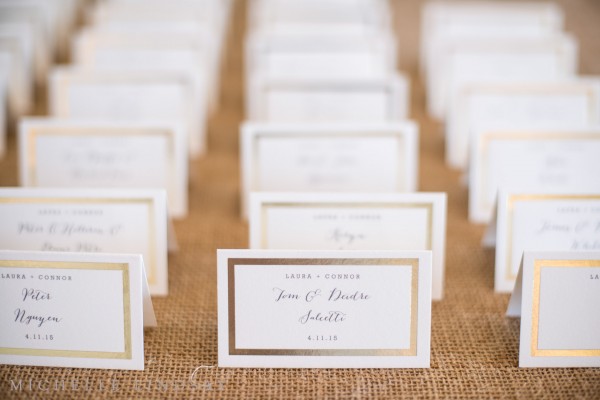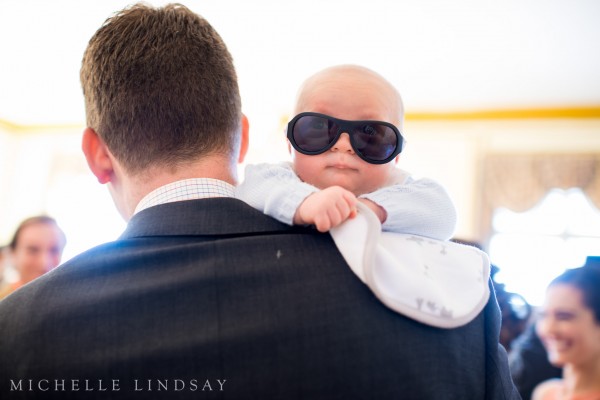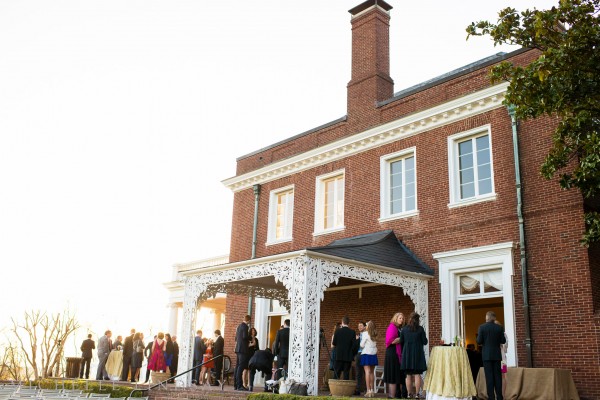 As the rest of the guests enjoyed the cocktail hour and passed hors d'oeuvres, we slipped away with our photographer, Michelle, to take photographs in the garden!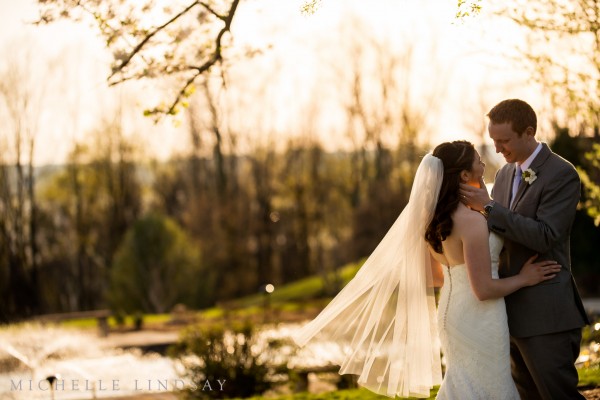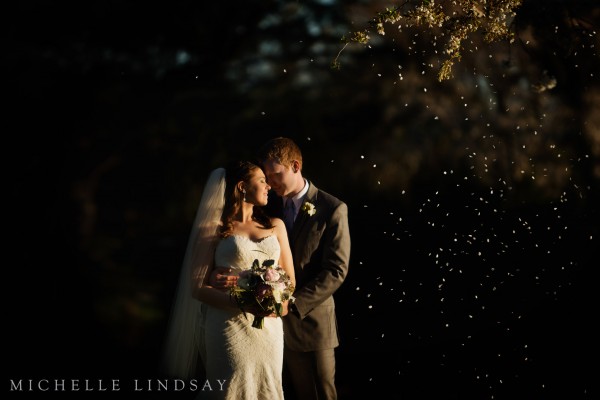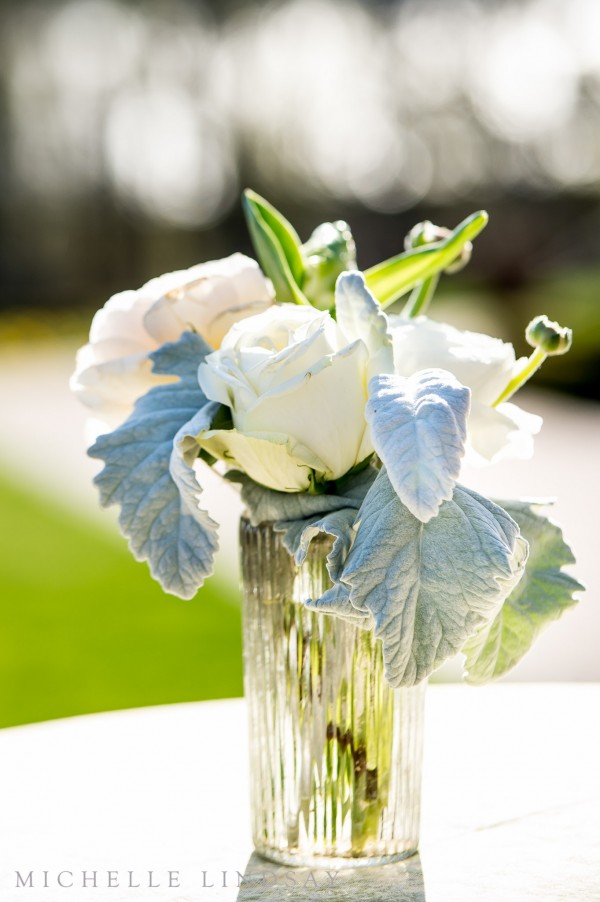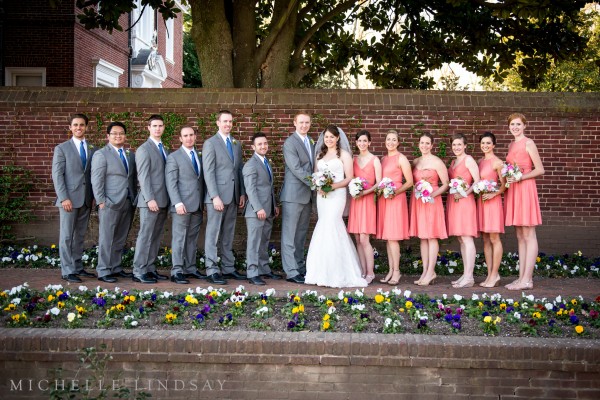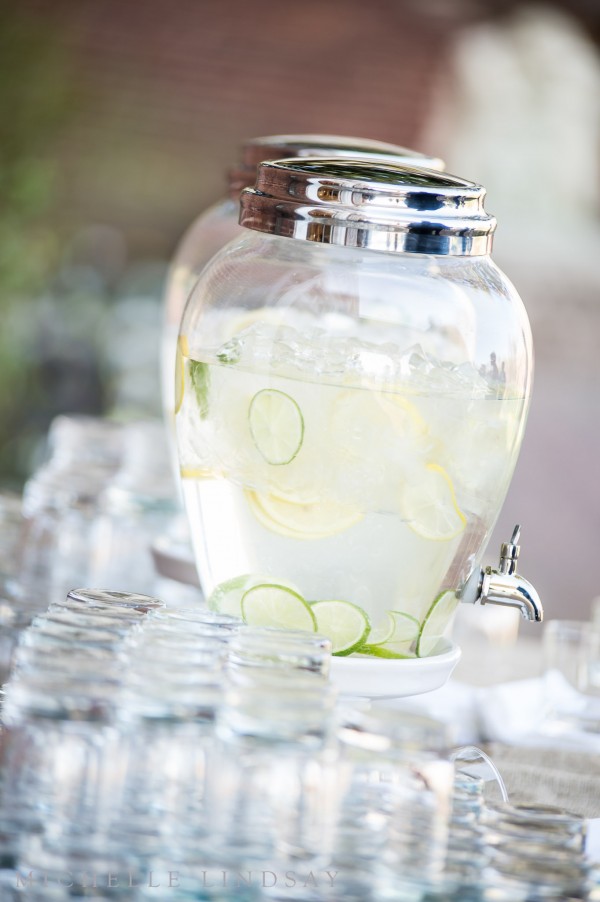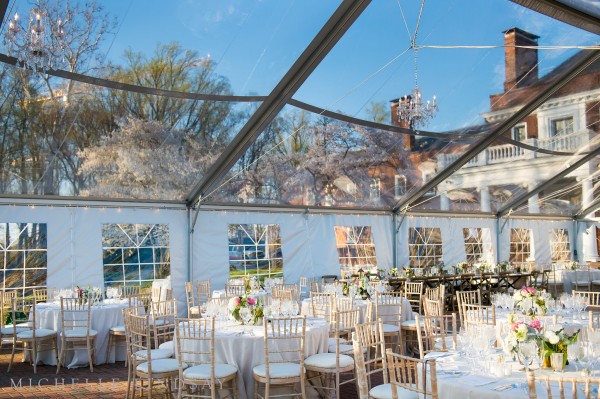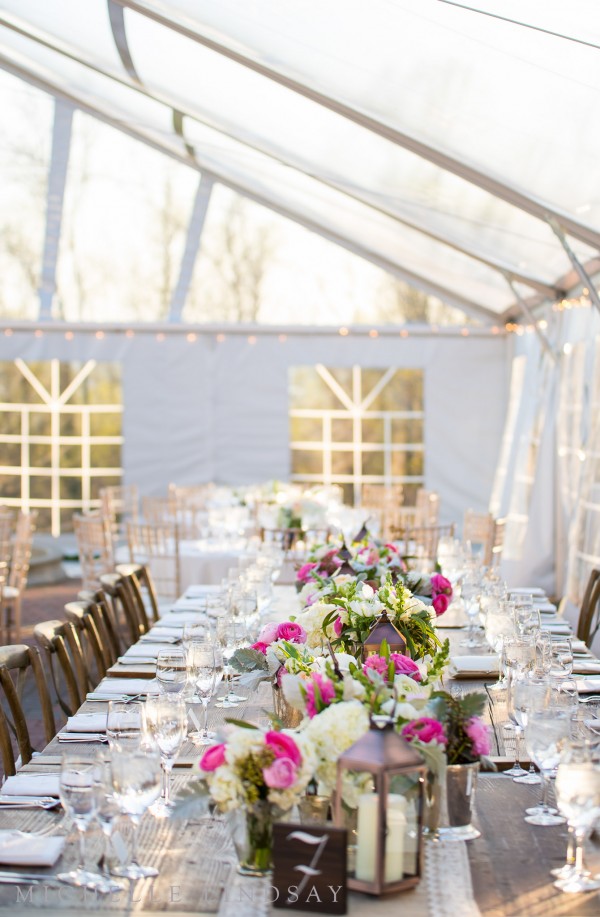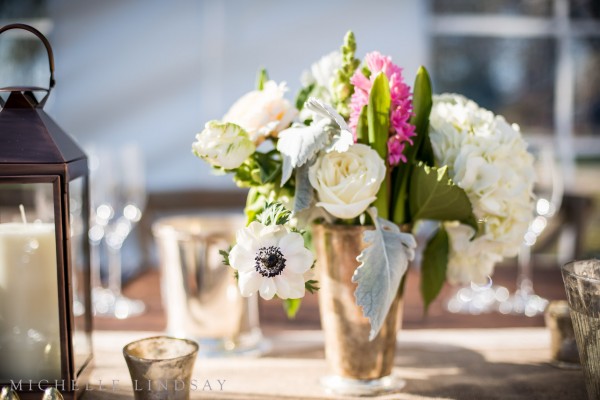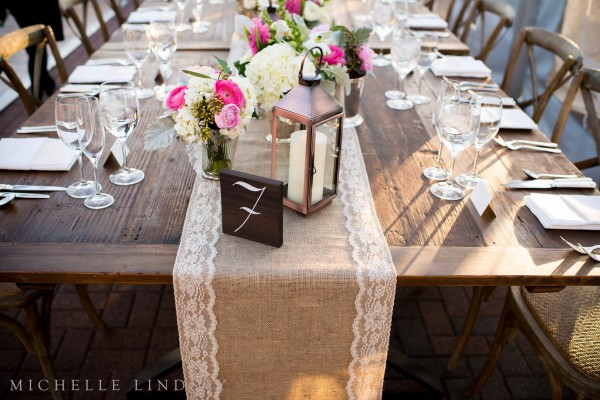 Don't worry! I didn't forget the food. Sadly, I barely ate much the entire night (again, everyone warned me of this, but it really is true!), but it was all delicious.
Plus, let's face it, figuring out the menu was, without a doubt, the most enjoyable part of wedding planning.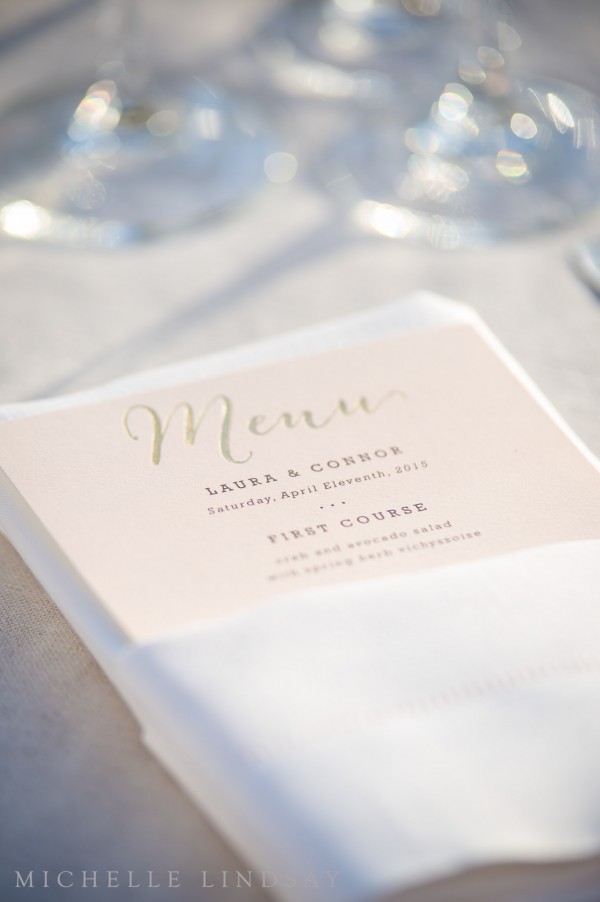 Since I know most of you are wondering what we had to eat on our wedding day, here was our (pretty tasty, if I do say so myself) menu:
First Course
Crab and Avocado Salad with Spring Herb Vicchysoisse, Compressed Melon, and Microgreens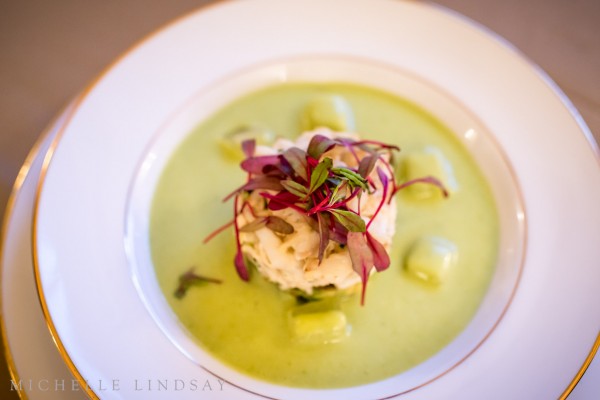 Main Course:
Braised Beef Short Ribs with Chipotle and Green Chili Sauce with Silver Queen Corn Souffle Timbale and Grilled Asparagus
Wedding Cake:
Vahlrona Chocolate Cake with Salted Caramel Buttercream and Spring Lemon Cake with Strawberry-Rhubarb Buttercream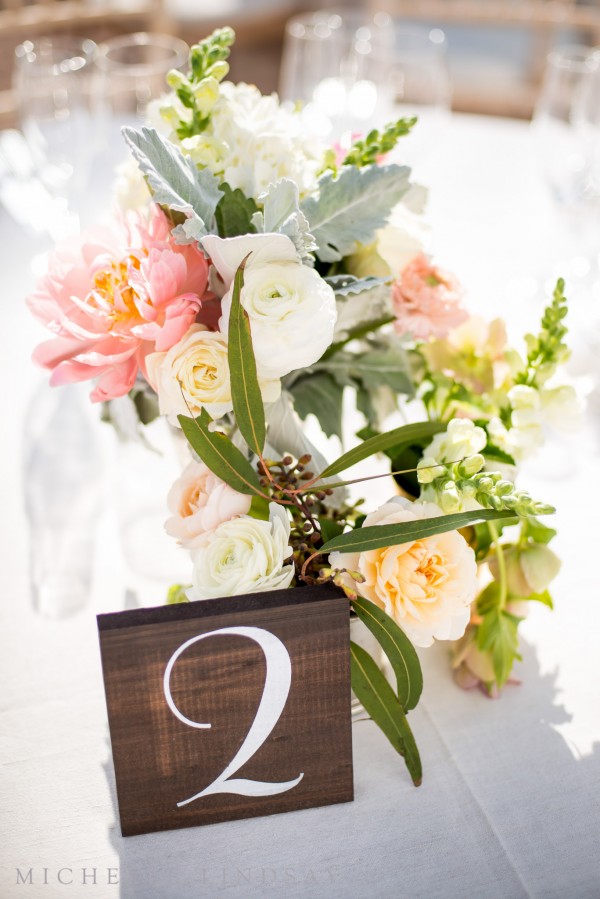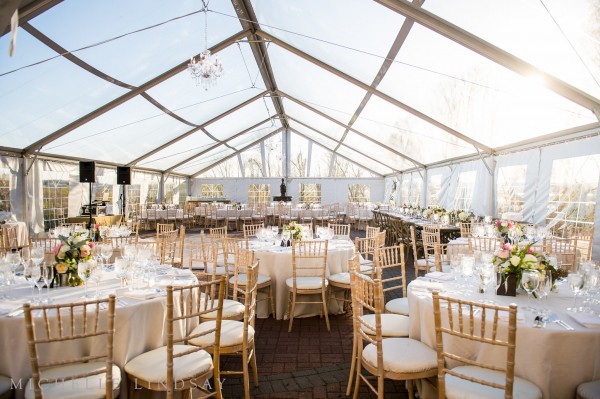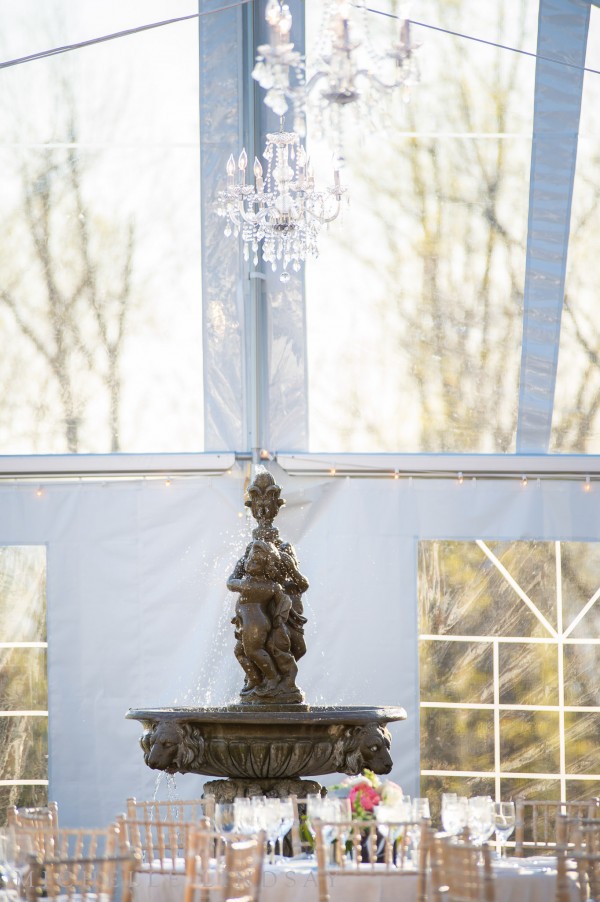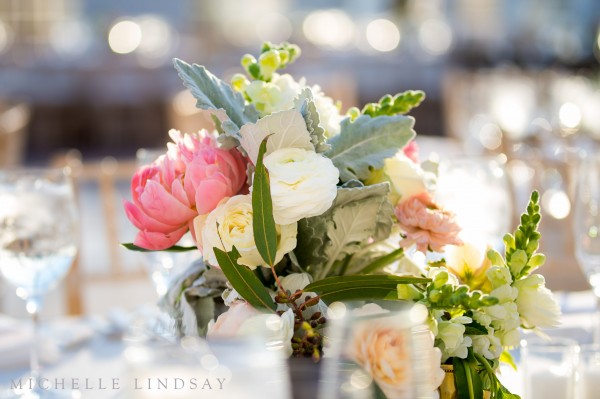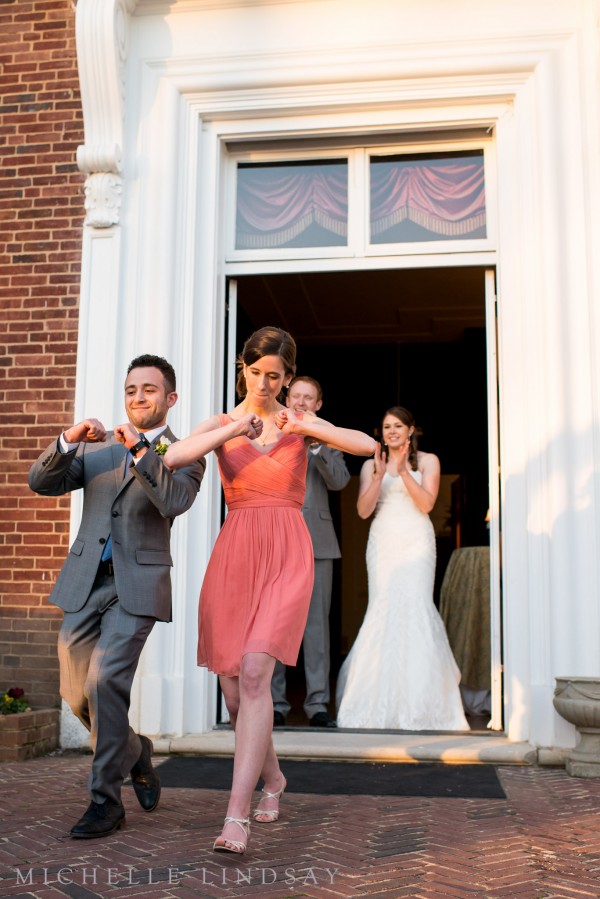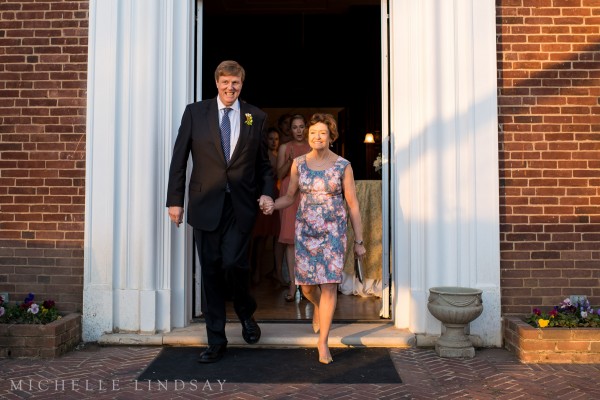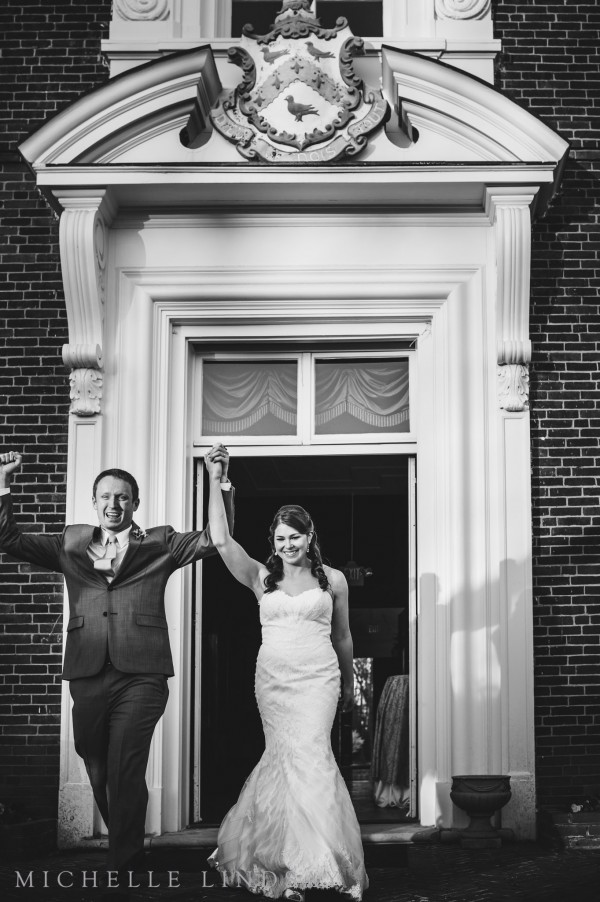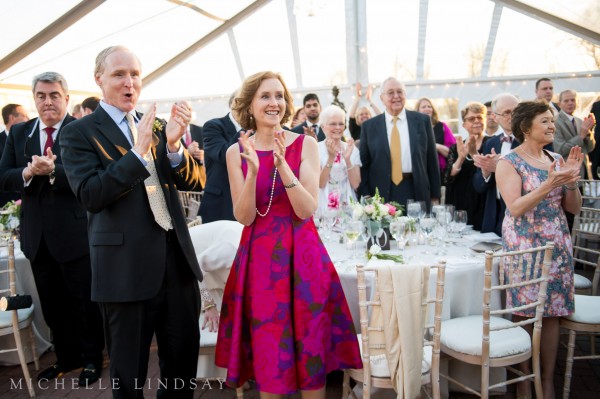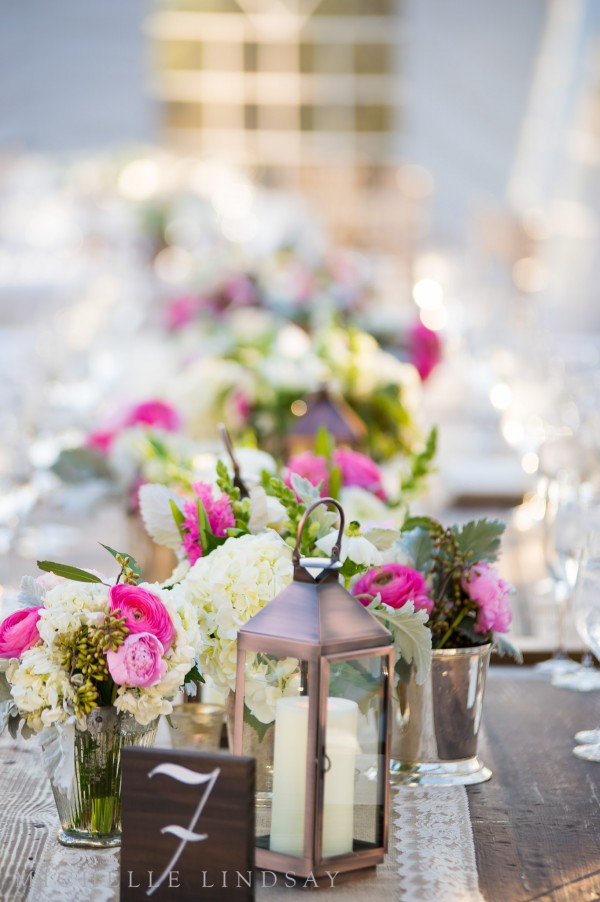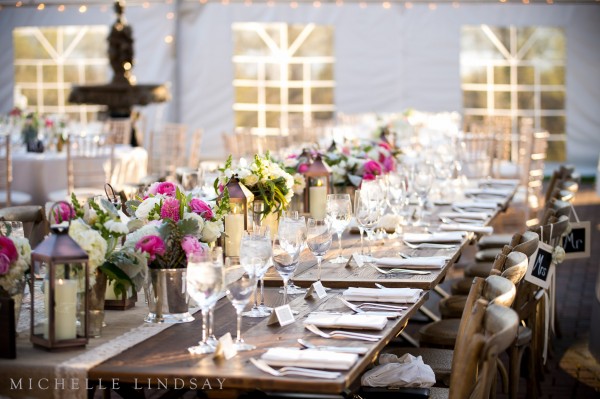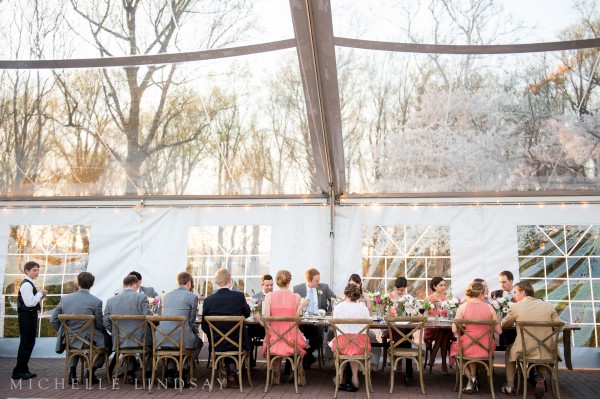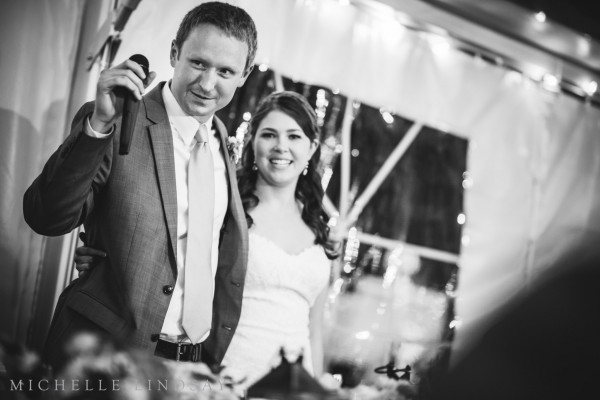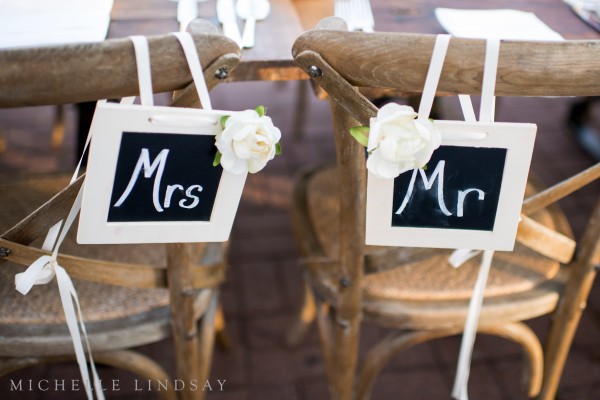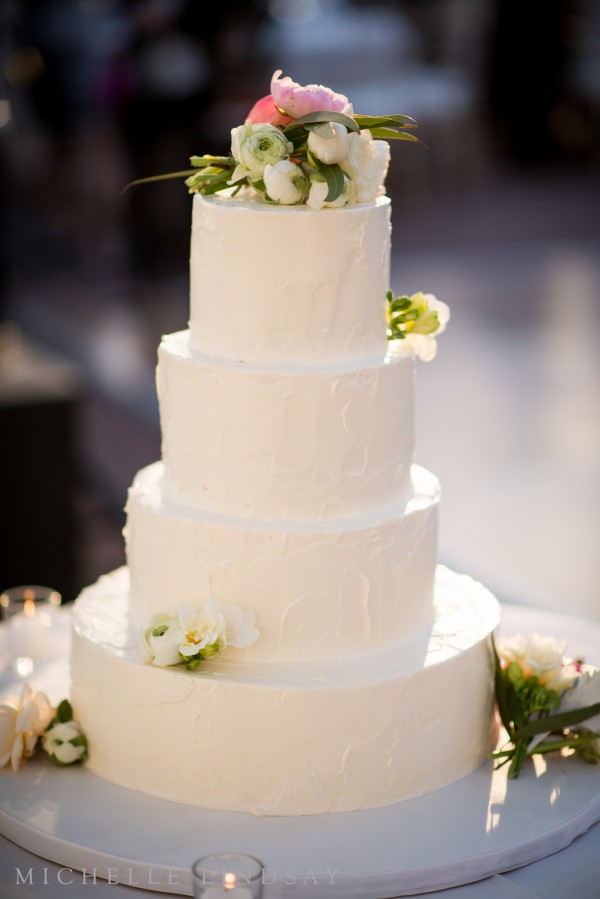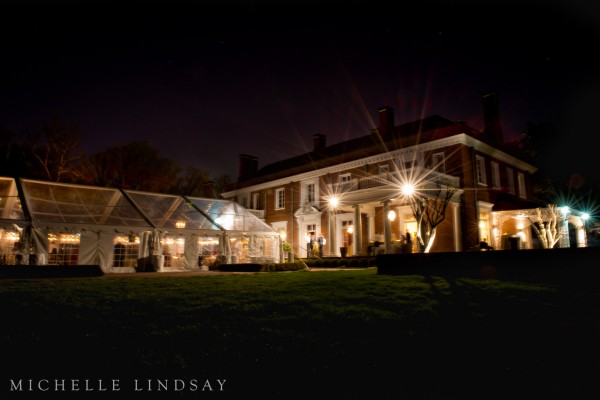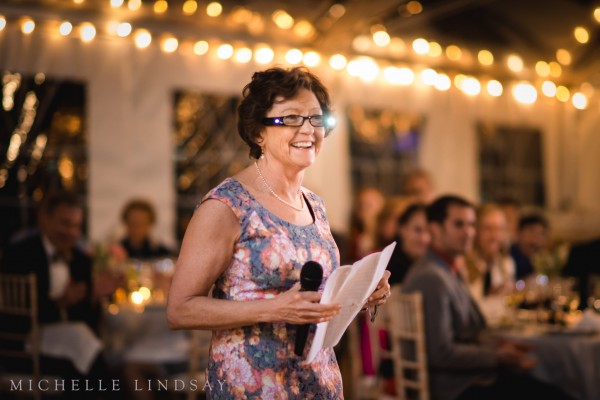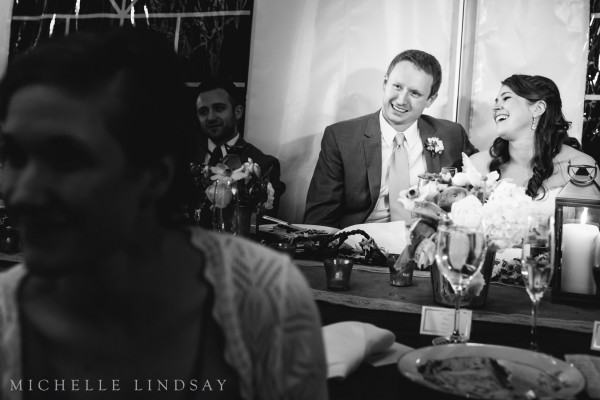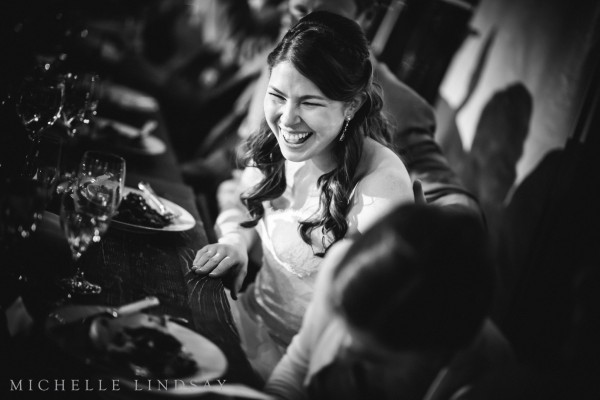 After all of our speeches (which were incredible!), we had our first dance to Ray LaMontagne's You Are the Best Thing.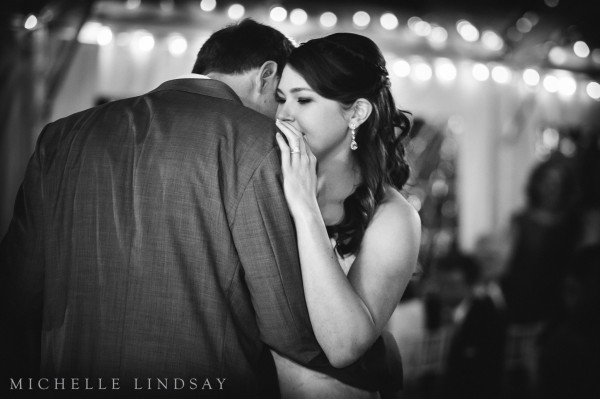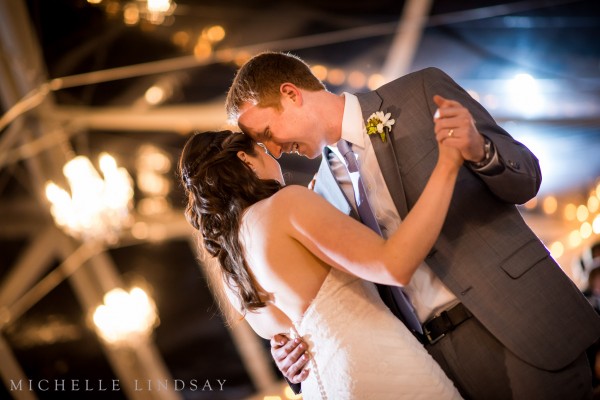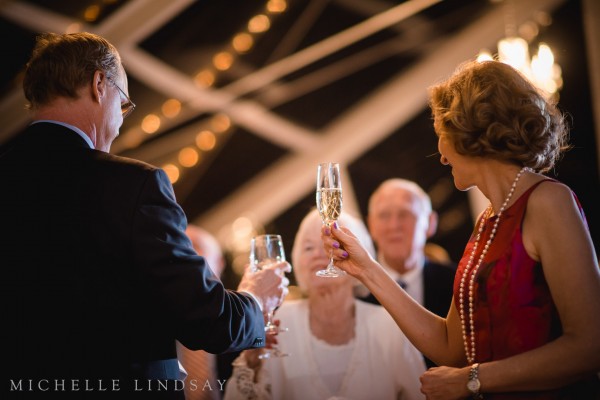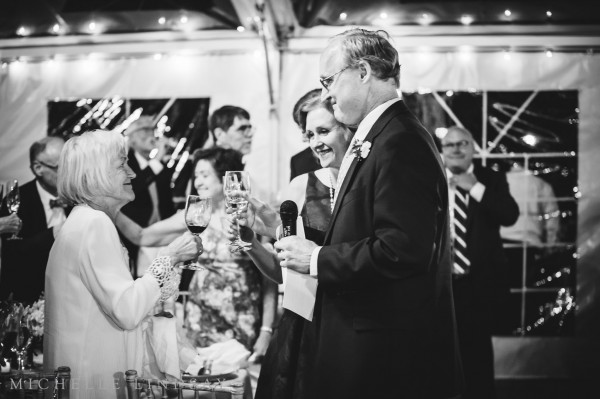 And then the real dancing started! I have to say, I have to give major props to Connor's younger cousins, who encouraged everyone to get onto the dance floor. Not before long, it was completely full and everyone was having a great time.
Several of Connor's younger cousins took their dancing very seriously, and it made the entire night so much fun! I won't say names, but one of them actually tore his pants doing the splits.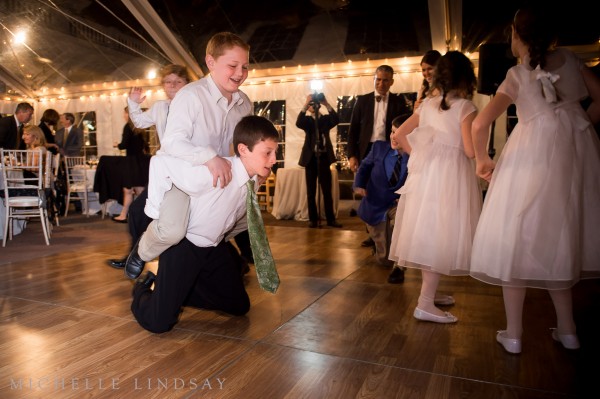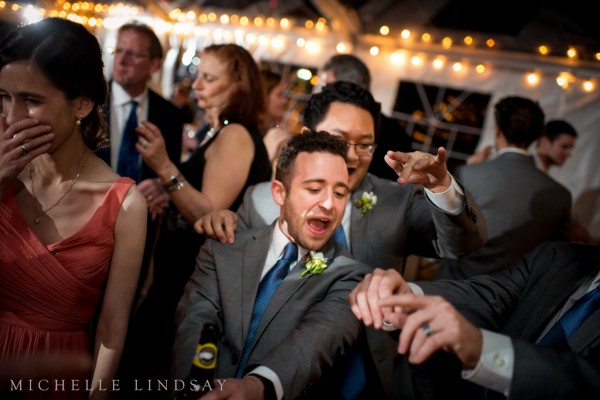 And then my nephew joined us on the dance floor. He was a champ!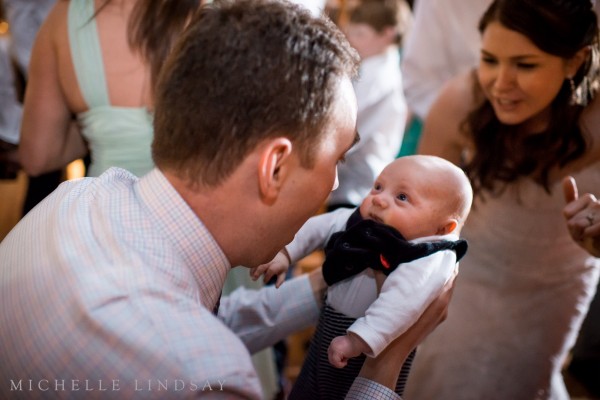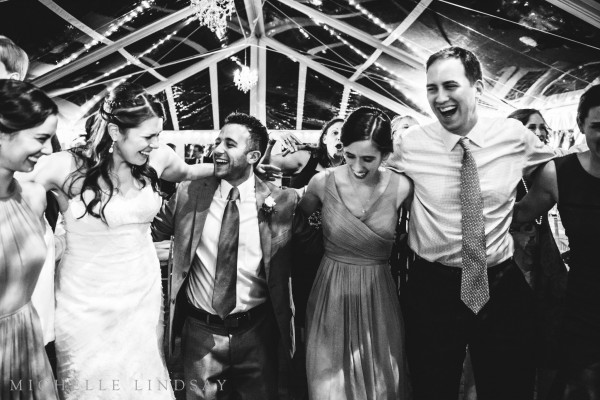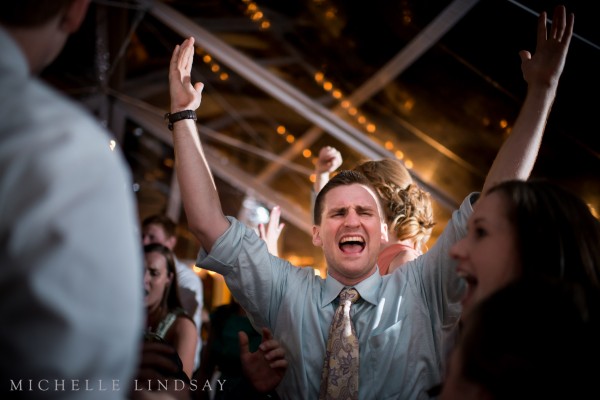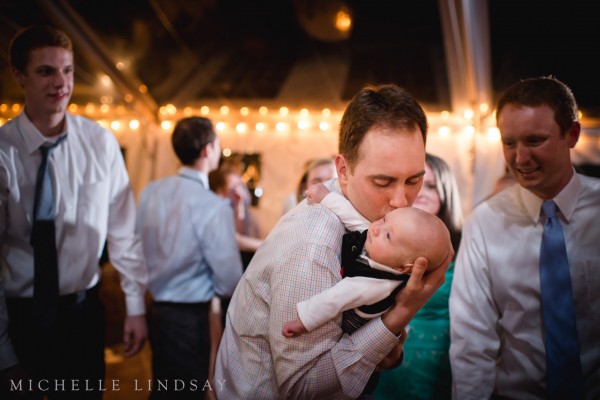 Case in point. Amazing cousin dancers.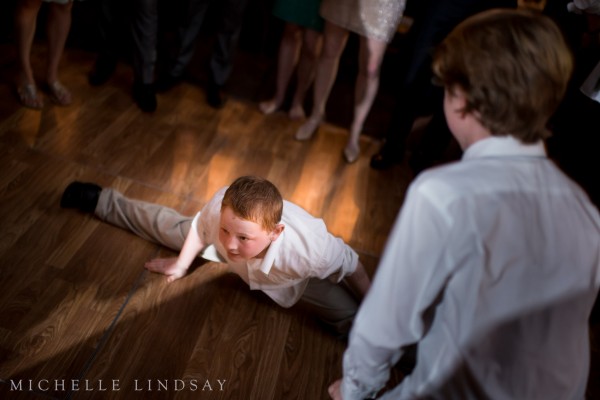 This was Connor's little cousin, Kevin (who also was our ring bearer!), who literally danced non-stop (splits, headstands, break-dancing, you name it) for more than an hour before passing out cold on his mom's lap.
He's only six years old and clearly had better moves than both of us combined.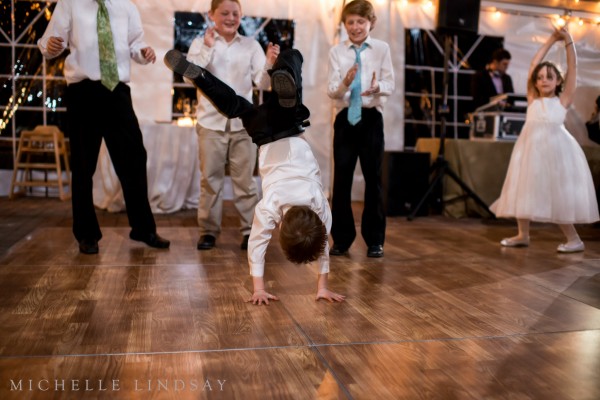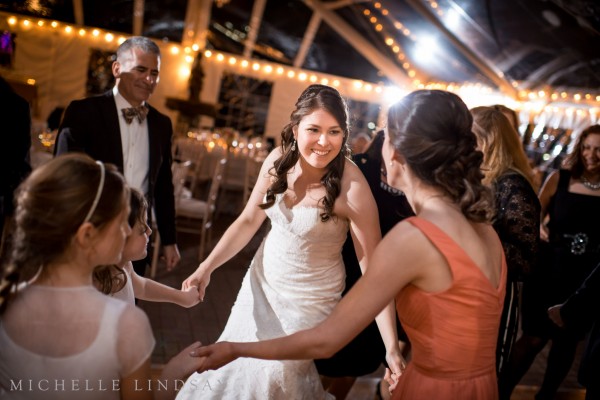 As a fun surprise, we actually provided late night snacks to our guests at around 10 pm! We served 'fish and chips' (as an homage to my English heritage) in adorable bamboo cones.
To cool off from dancing, we also had miniature ice cream cones filled with all sorts of tasty things: pina colada ice cream, mint chocolate chip, and blackcurrant sorbet.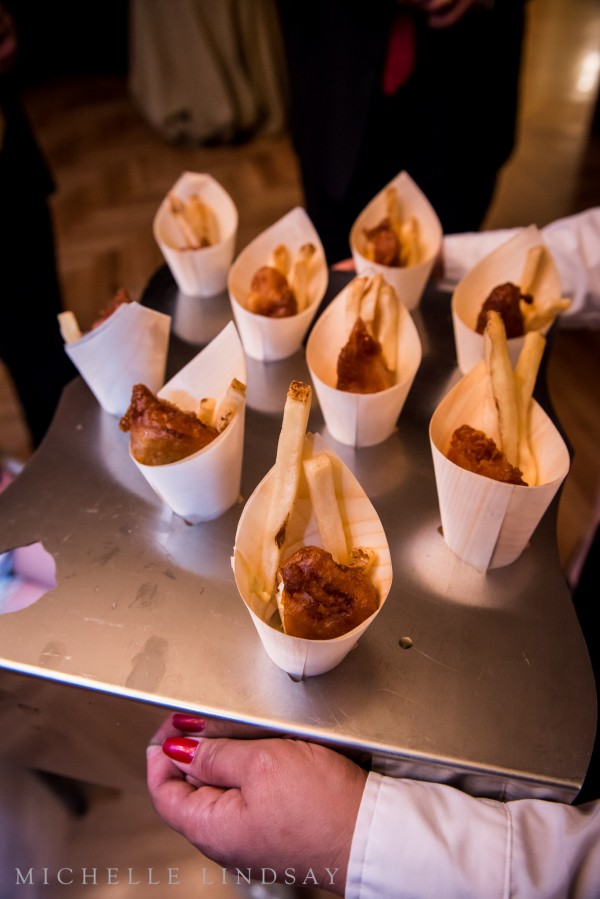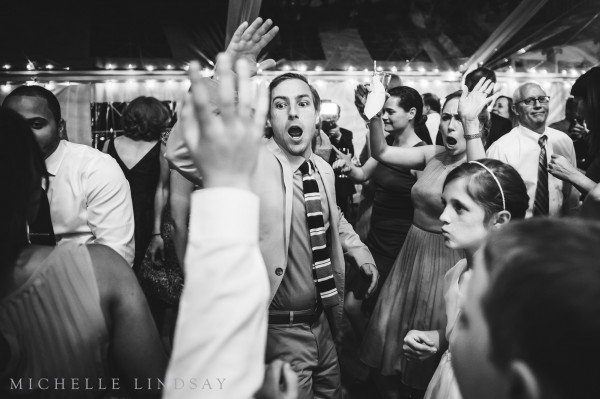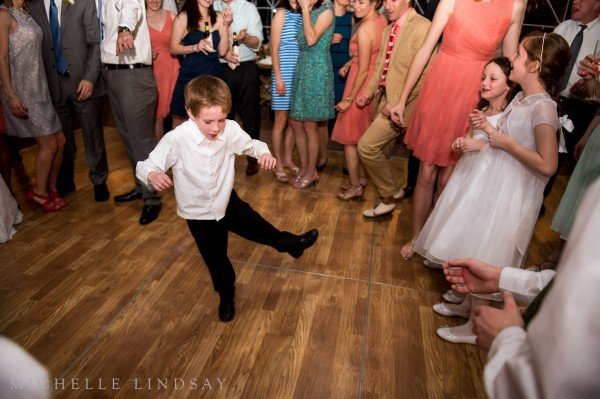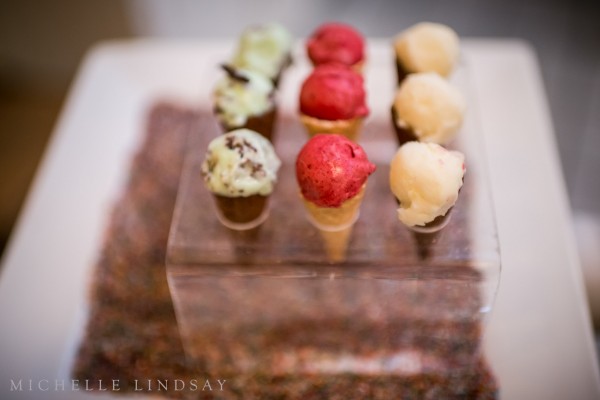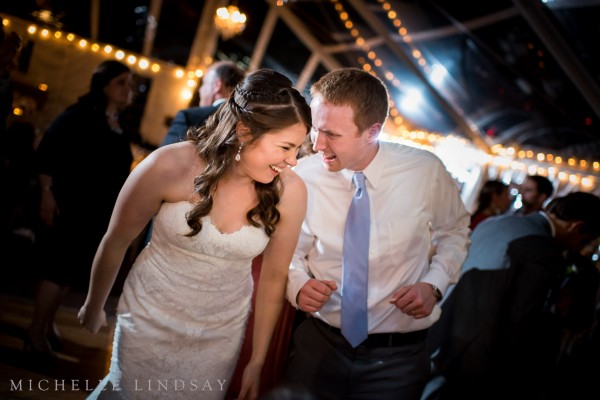 And then, somehow, just as quickly as our reception started, it was over and we were hugging our friends and saying goodbye to everyone as we left for the hotel.
I especially want to thank all of my family, especially both of our parents, for helping us put together such an amazing day for the two of us.
I feel so lucky to have met Connor so long ago, to have spent the past ten years with him by my side, and I'm so excited for this next chapter of our lives. Here's to the next ten years!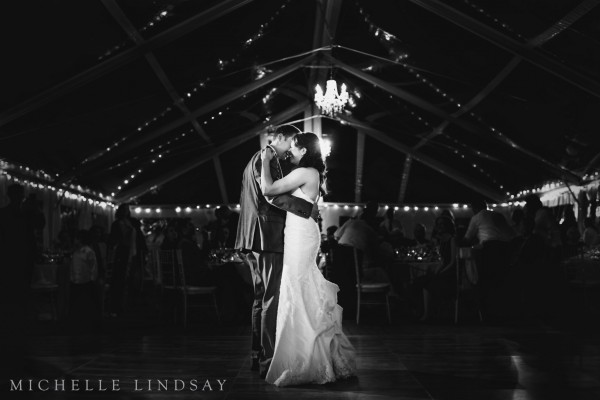 Our Wedding Vendors:
Ceremony & Reception Venue: Oxon Hill Manor | Catering: Occasions Caterers | Day of Planner: Bellwether Events | Photographer: Michelle Lindsay Photography| Wedding Dress: Matthew Christopher (Nordstrom) | Shoes: Benjamin Adams | Floral Design: Sidra Forman | Makeup & Hair: Alison Harper & Co. | Wedding Cake: Wildflour Fine Baking Co. | | Invitations, Menus, + Place Cards: Minted | DJ: MyDeejay | Lace Burlap Table Runner: Etsy (Ranchesque)
This post contains affiliate links, which means that I make a small commission off items you purchase at no additional cost to you. Please read my
privacy policy
for more information.