A Visit to Rancho La Puerta (+ 5 Easy-to-Implement Wellness Tips)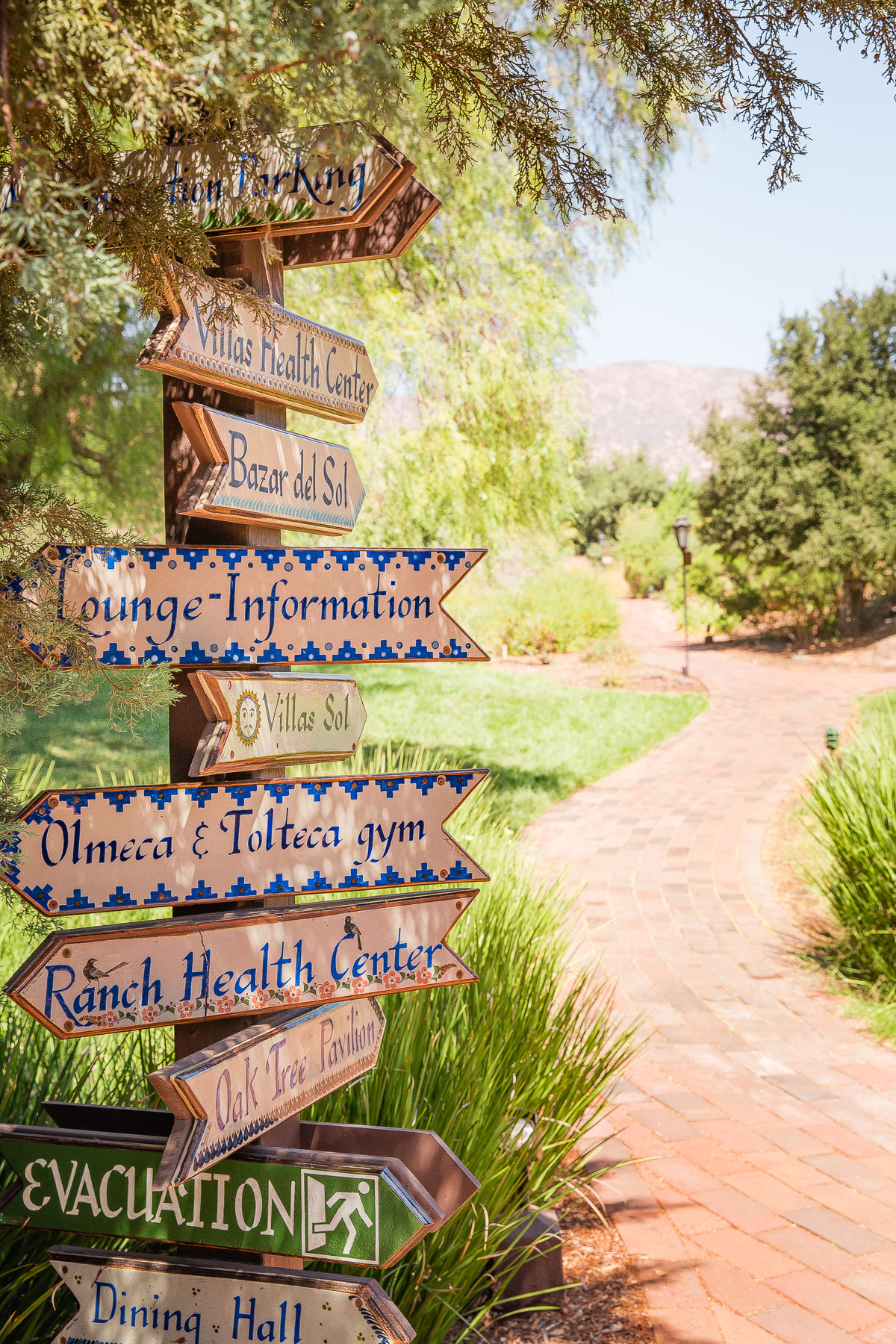 In late August, Connor and I were invited to spend four nights at Rancho La Puerta, an award-winning fitness and spa retreat located just outside San Diego in Tecate, Mexico (Baja California). It was an incredibly memorable and powerful experience, and unlike any other trip that we've ever been on. It's hard to describe in words, but I'm going to try my best!
As some of you might remember, I was experiencing some first-time digestive health issues leading up to our trip. It was a really frustrating period for me, both personally and professionally. While I didn't really know what to expect from our trip, the timing couldn't have felt more serendipitous.
Since Connor has limited time off from work, we have the tendency to plan ambitious vacations that are all go-go-go. It's not necessary a bad thing (and it allows us to see a lot), but it can leave us feeling like we need a vacation from our vacation. I'm sure some of you know the feeling.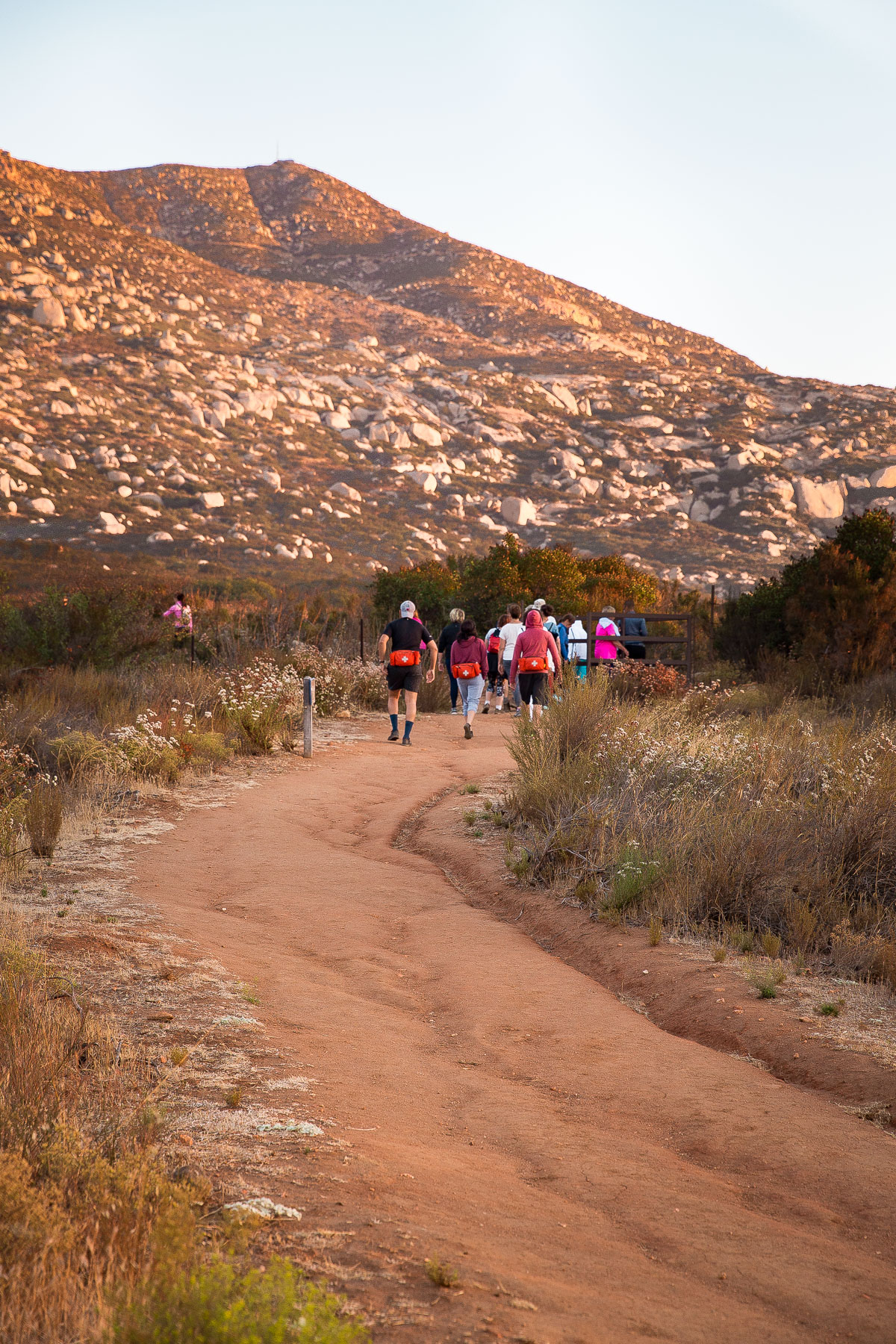 Taking the time to fully disconnect and immerse ourselves in the ranch's serene environment and activities, all geared towards nutrition and mind-body wellness, was healing in so many ways. Neither of us have ever come home from a vacation feeling so refreshed and, well, just good! 
Since our time at the ranch, we've made a conscious effort to incorporate some of the valuable lessons that we've learned there into our daily routines. I'm sharing several of these tips below. 
Before I do, I want to share more about our time at the ranch and what made it so special. If there is one take away that I want you to get from this post, it is to strongly consider a wellness retreat for your next vacation. [As a quick aside, my digestive issues have cleared up since our trip – yay!]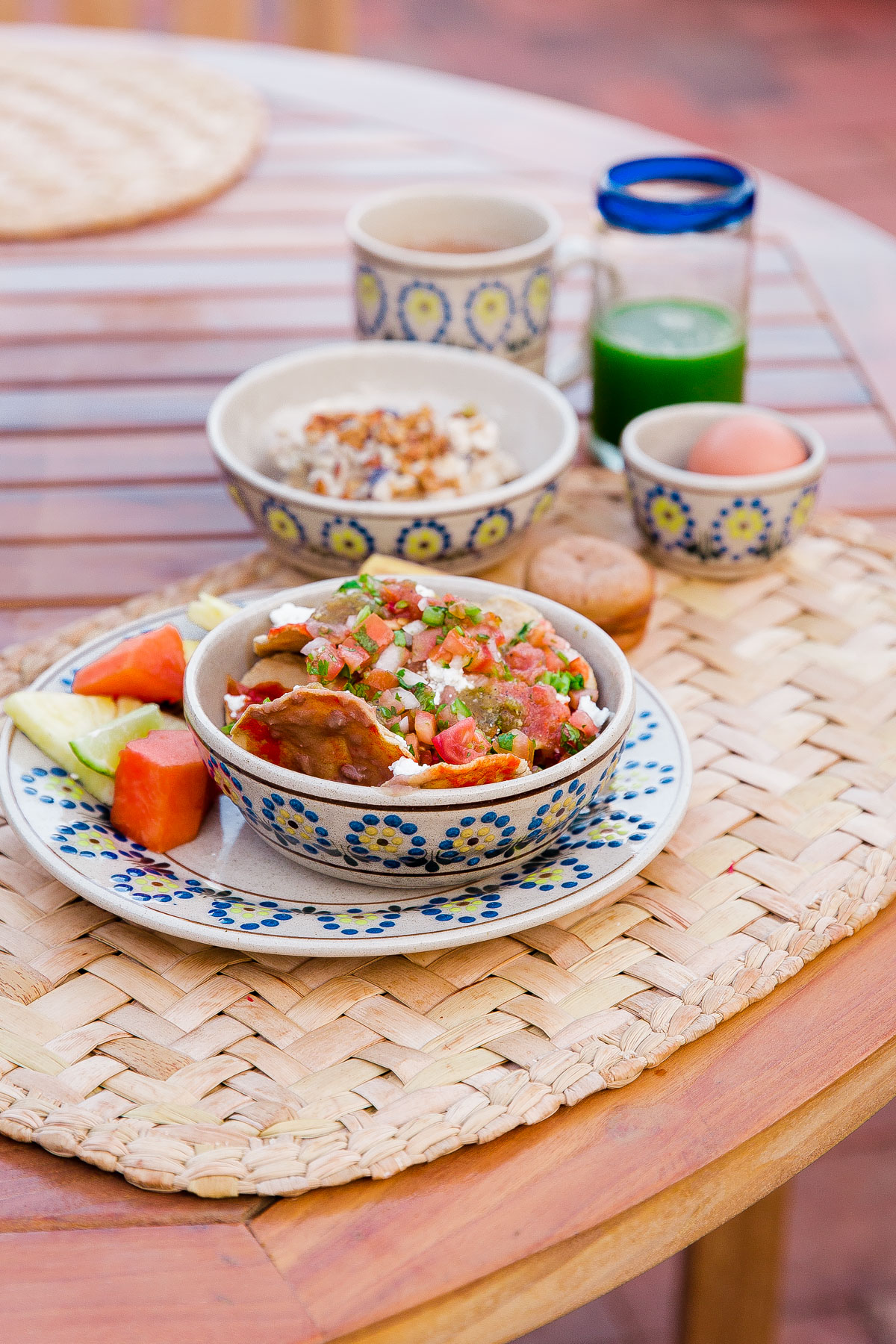 About Rancho La Puerta
Rancho La Puerta is a family-owned and operated spa retreat that was founded in 1940 by Edmond and Deborah Szekely. The resort has changed dramatically over the years (it started with just a handful of guests and simple tents), but has always remained a leader in wellness, fitness, and nutrition.
It was founded with the mission to provide a relaxing oasis where people can step away from the outside world, connect with other like-minded individuals, learn or try new things, and leave feeling renewed.
We had the opportunity to attend a lecture by Deborah on our last night at the ranch and, let me tell you, she's one incredibly spunky, fascinating, and inspiring lady. She's 95 years old, attends pilates classes five days a week, offers weekly lectures at the ranch, and continues to travel all over the country. I could have sat there and listened to her for hours. [If you have time, I highly recommend watching this video of her speaking about the history of the ranch.]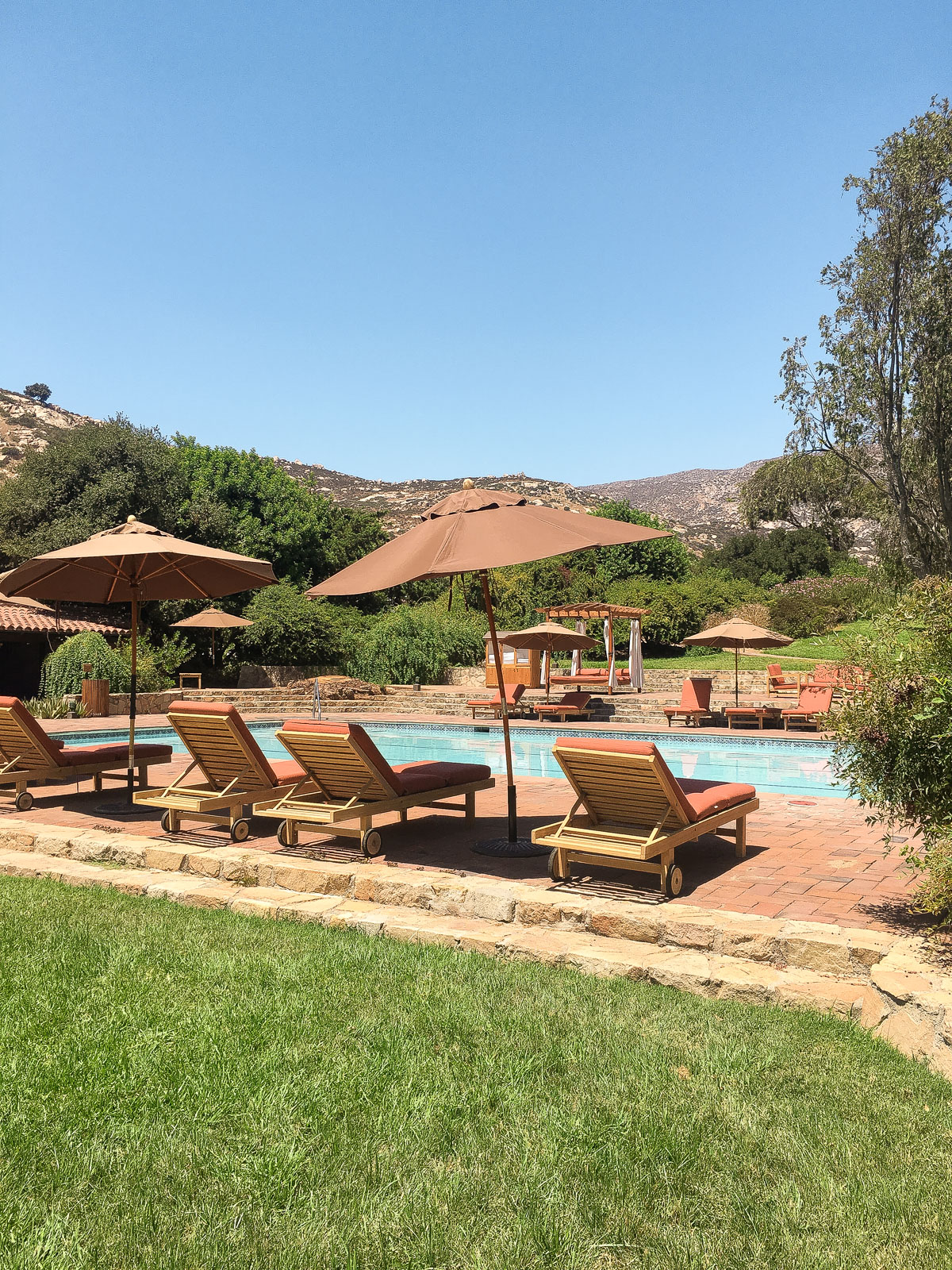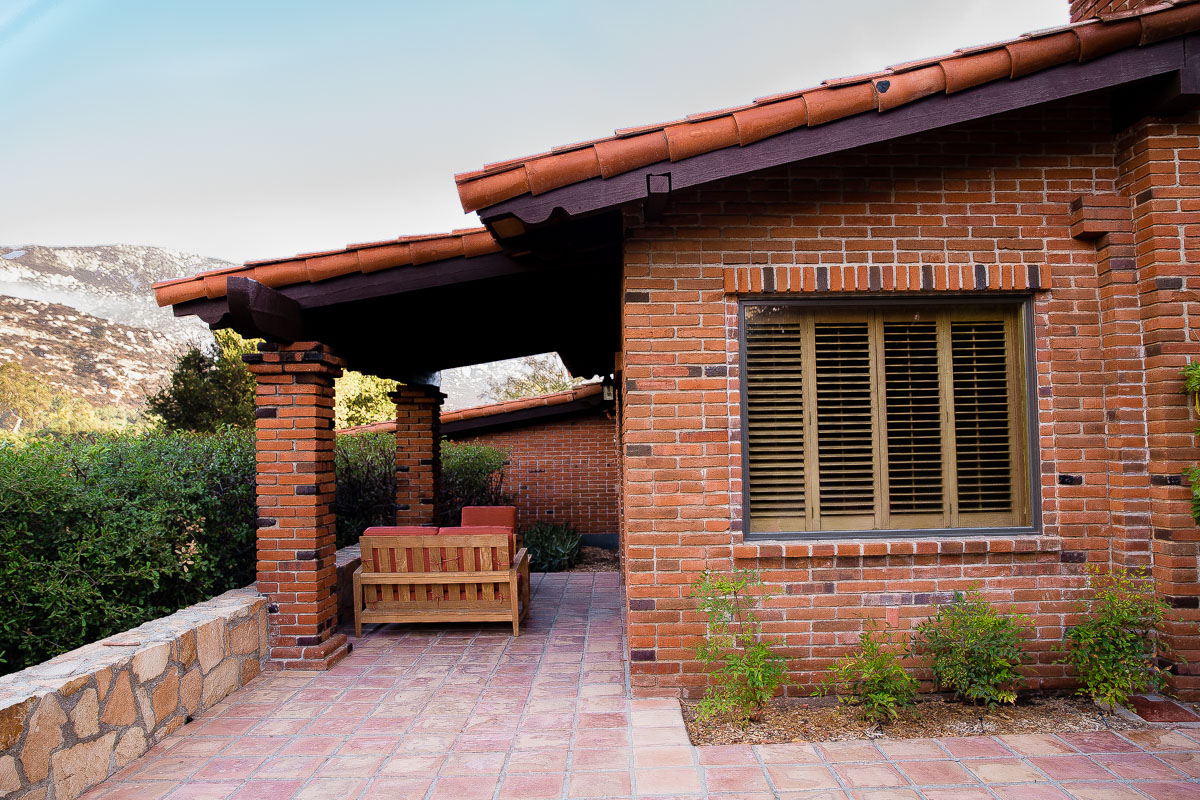 Grounds + Accommodations
A typical stay at Rancho La Puerta is between four to seven nights, but we met several guests who have stayed for as long as two weeks (or more!) at a time.
While the ranch is located only a few miles from the Tecate border, the property is set on a 4,000 acre nature preserve. Since the landscape and climate is very desert-like, the grounds are a stunning mixture of cacti, succulents, green spaces, swimming pools, and old trees all set on the foot of Mount Kuchumaa.
I actually thought it would be hot during our stay – considering it was late August – but the weather was perfect. Mid 80's during the day (and zero humidity) with temperatures at night cooling down to the mid 50's.
The ranch accommodates roughly 140 guests a week, but the grounds are honestly so large that you feel like you have the property to yourself most of the time. Since guests stay in garden casitas located throughout the property, it is also very quiet and serene. It felt private and intimate, unlike other places that I've stayed at in the past.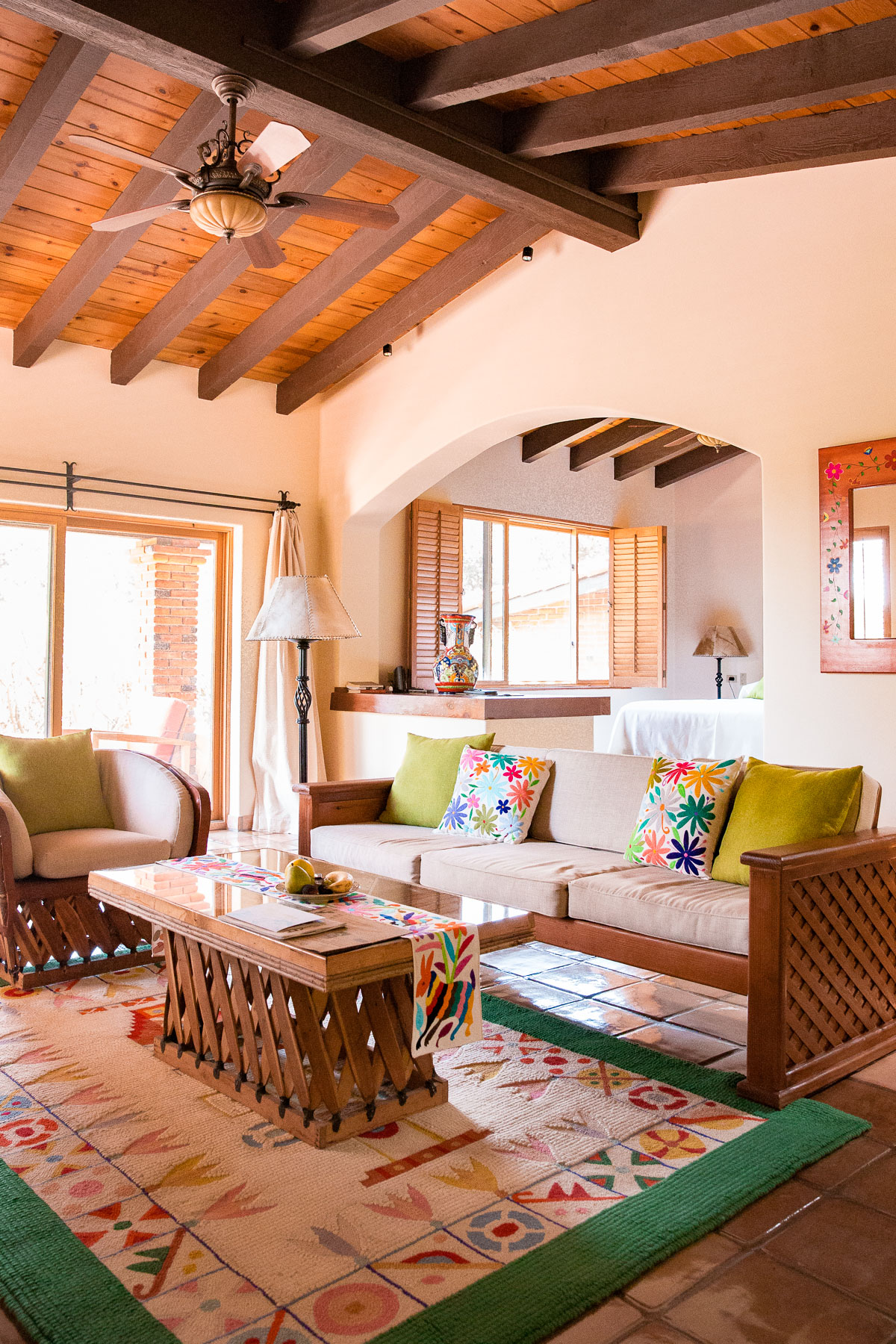 Our junior villa had two queen beds (so you can room with family members or friends!), a living space and gorgeous bathroom, and two outdoor areas with lounge chairs. We took full advantage and sat there in the mornings drinking our coffee and watching the fog roll up the mountains. It was so nice to take a break from city life.
One of the most unique (and best) features of the ranch is that it is digital noise-free. Wifi is only available in one or two buildings on the property – and not in the individual rooms – and guests are encouraged to turn their phones off (or on silent) for their entire stay. In fact, there was an adorable little "cell phone sleeping bag" pouch upon our arrival in the villa and we used it throughout our stay.
It really made everyone at the ranch more present and made a huge difference in the overall experience.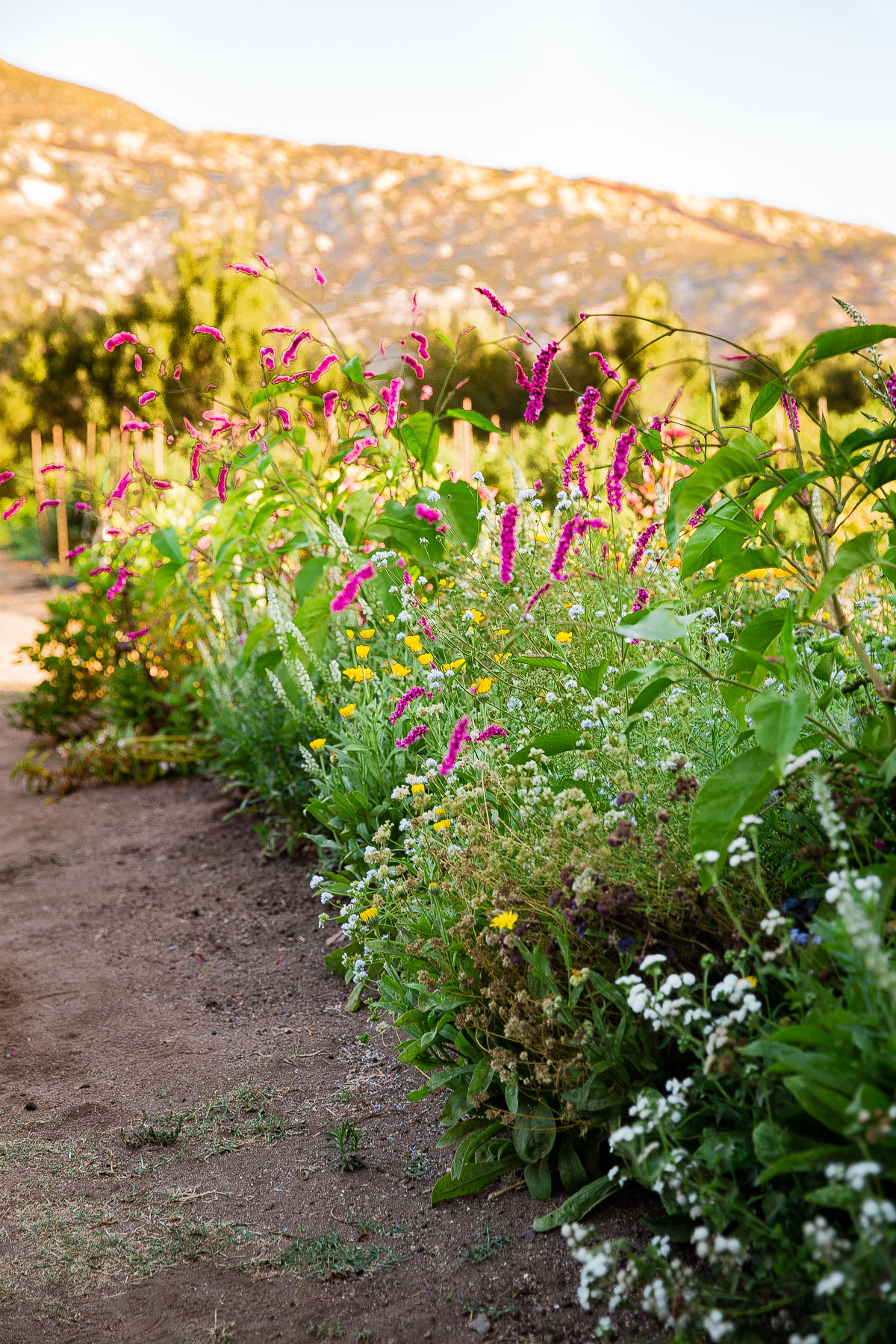 Activities, Workshops + Fitness Classes
One of the highlights of staying at a place like Rancho La Puerta is the incredible breadth of activities, experiences, and classes offered throughout any given week.
Each guest is given a detailed schedule when they arrive and you can structure your days at the ranch however you wish up to the last minute. If you're feeling ambitious, you can pack as much into the day as you want. If you are starting to feel more tired by the end of the week, you can take it easy and hang out by the pool all day. From a vacation standpoint, it really offers the best of both worlds.
Various guided hikes are offered every morning and there are over 50 different fitness classes offered each day, including meditation and wellness options. There are also lectures offered by various guest speakers throughout the day – we loved these and learned a lot!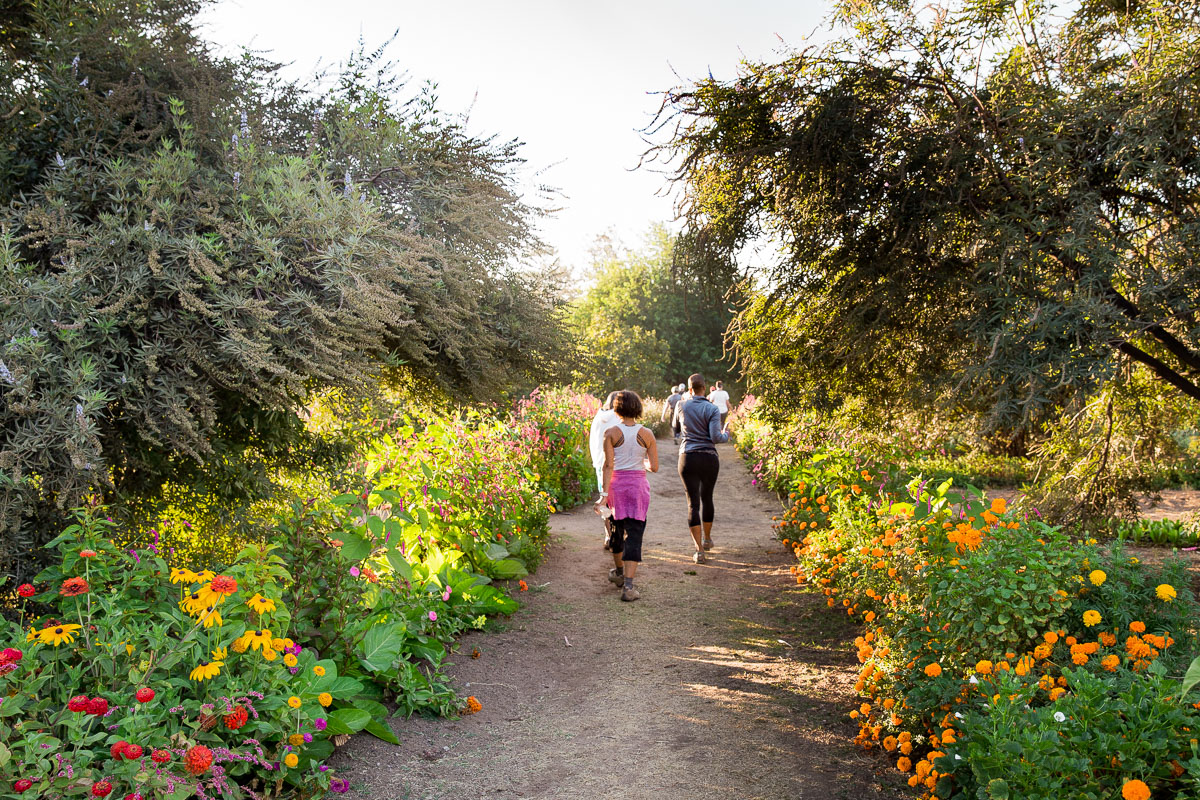 Classes range from more familiar options such as TRX, cycling, yoga, pilates, circuit training, and kettle bell classes to the more unfamiliar, including gyrokenesis, drumming, dance, and sound healing.
Fundamental classes (as well as more advanced classes) are offered in every fitness speciality. These classes build throughout the rest of the week. It makes it easy to break out of your comfort zone and try new things without having that 'I have no idea what I'm doing'  intimidation factor that can prevent you from trying an exercise class (eg. I'm totally guilty of this).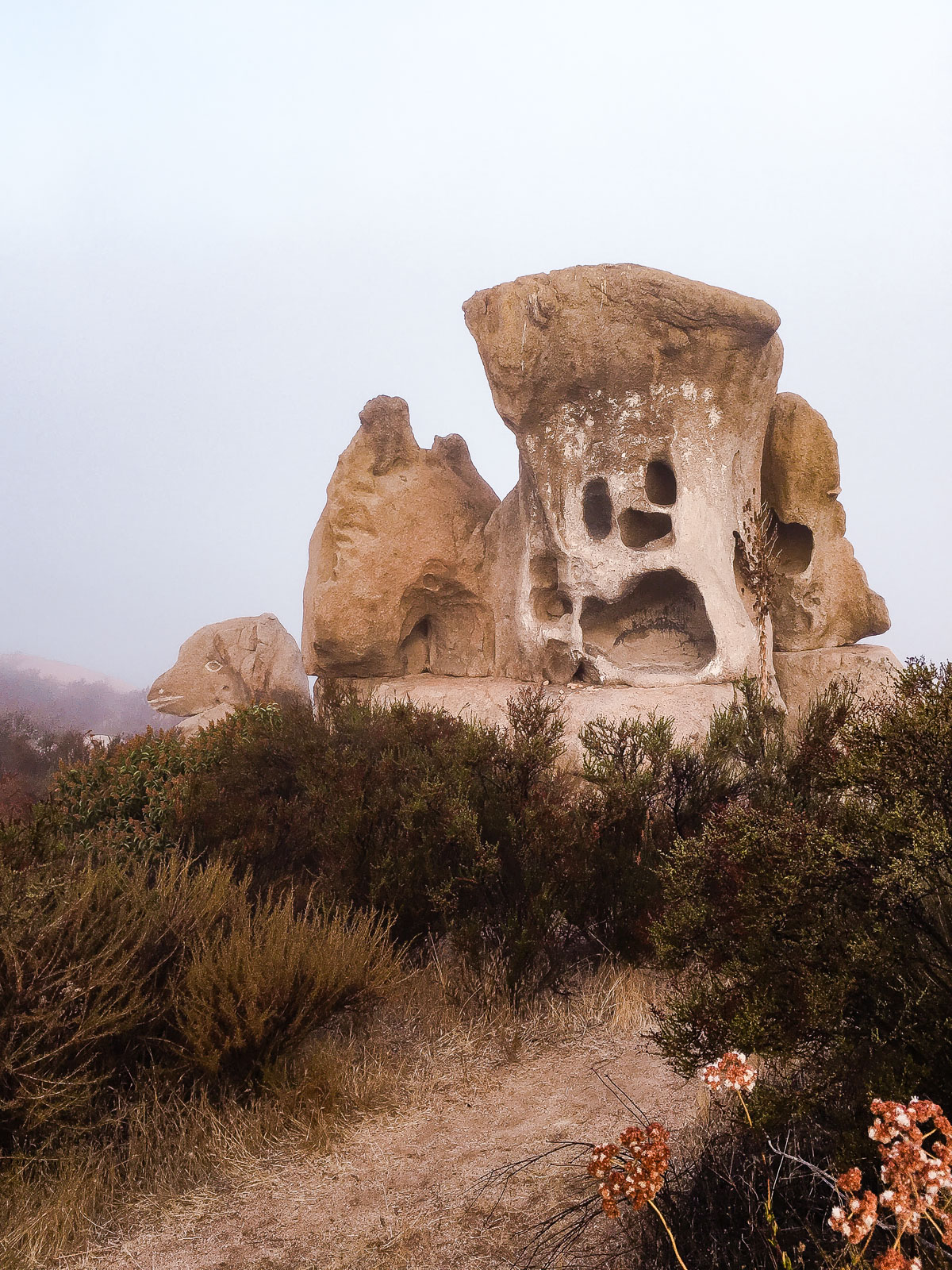 During our short stay, we went on four mountain hikes, took at least seven different types of fitness classes, attended six lectures, and met countless fascinating guests from across the country.
Here's an example of what we did in just one day at the ranch:
morning tennis clinic
yoga fundamentals class
water aerobic class
attended a 'food + mood' lecture by a guest nutritionist
relaxed by pool
pilates reformer class
guided meditation class
attended a 'techniques for managing media questions' lecture
They even offer art classes ranging from sculpture, jewelry making, and watercolor. I mean, how fun is that?!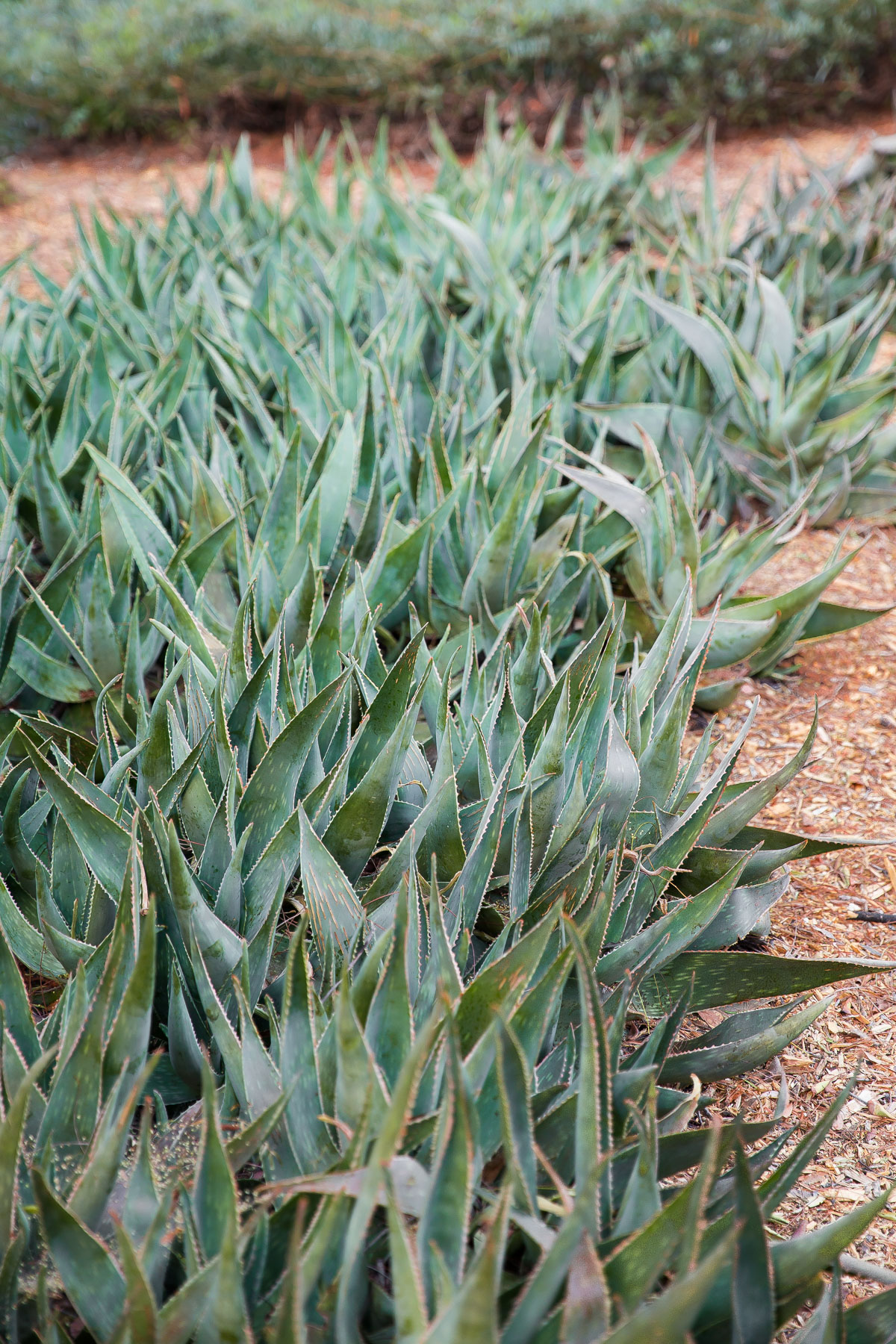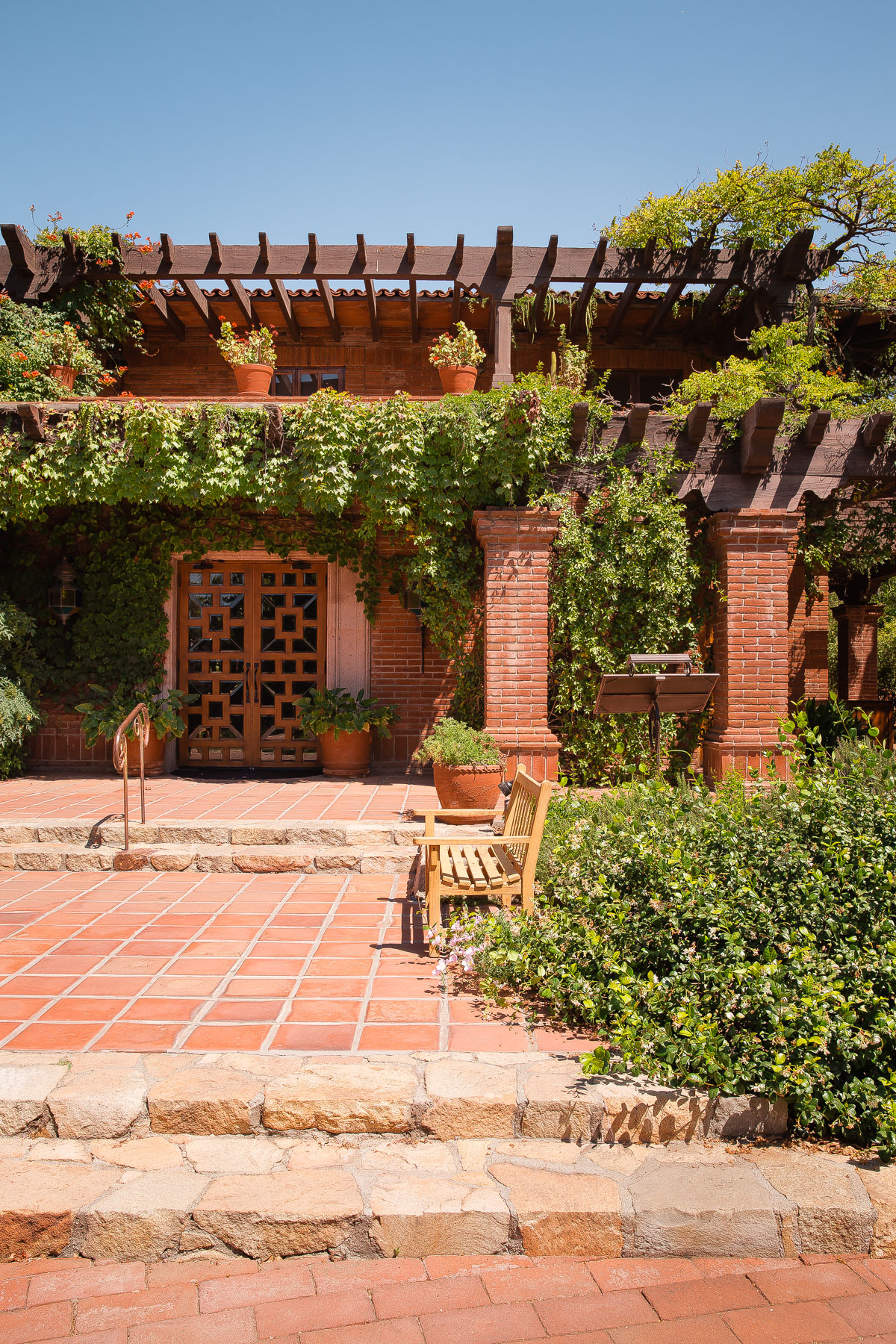 Food + Nutrition
Last, but certainly not least, we have to talk about the food. I'd heard wonderful things about the food at Rancho La Puerta leading up to our trip, but I honestly had no idea what to expect. The ranch is not a weight loss spa, but I would be lying if Connor wasn't slightly concerned that he would be stuck with celery sticks and energy balls for four straight days. Ha!
In keeping with the ranch's commitment to wellness, the meals (all of which are inclusive with the rate) are designed to be nutritious, wholesome, and vegetable-centric. In fact, aside from a few sustainable seafood options, all of the meals are naturally vegetarian.
Most of the produce served is grown on the ranch's on-site organic farm. One of the most popular activities on the property (and another highlight) was the organic garden breakfast hike, which involves a morning hike to the farm, a garden tour, and buffet breakfast.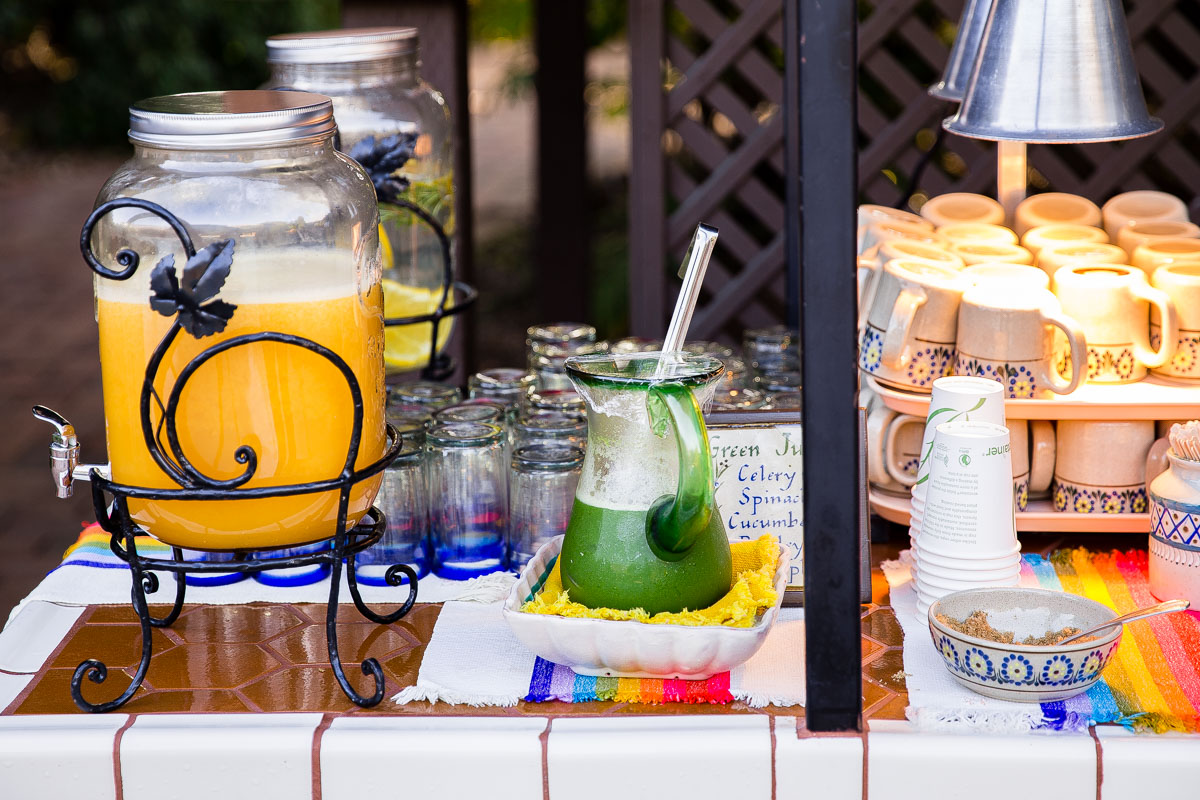 Aside from dinner, which is three-courses and sit-down, breakfast and lunch are served buffet-style in the main dining hall. They don't use any refined sugars on the ranch – just maple syrup, honey, etc. –  and everything is whole-grain, rich in fiber, and designed with portion control in mind.
There are always gluten free, dairy free, or vegan options at every meal (it is literally a dream for anyone with any sort of dietary restriction!) – and jars full of nutritional yeast, ground chia or flax seeds, etc. are always available for topping your salad or meals. It really encouraged us to branch out and get creative with our meals.
Breakfast was my personal favorite, but everything was delicious. They would offer scrambled eggs, fresh pico de gallo and other homemade salsas, and the most delicious muesli – among so many other options. We ate incredibly well and just felt really, really good.
They also have a pool-side juice bar, where we enjoyed healthy mint chocolate chip (prepared with fresh mint and cocao powder – I'll be sharing the recipe on the blog!) and sunrise smoothies, alongside homemade guacamole and chips. Pure heaven.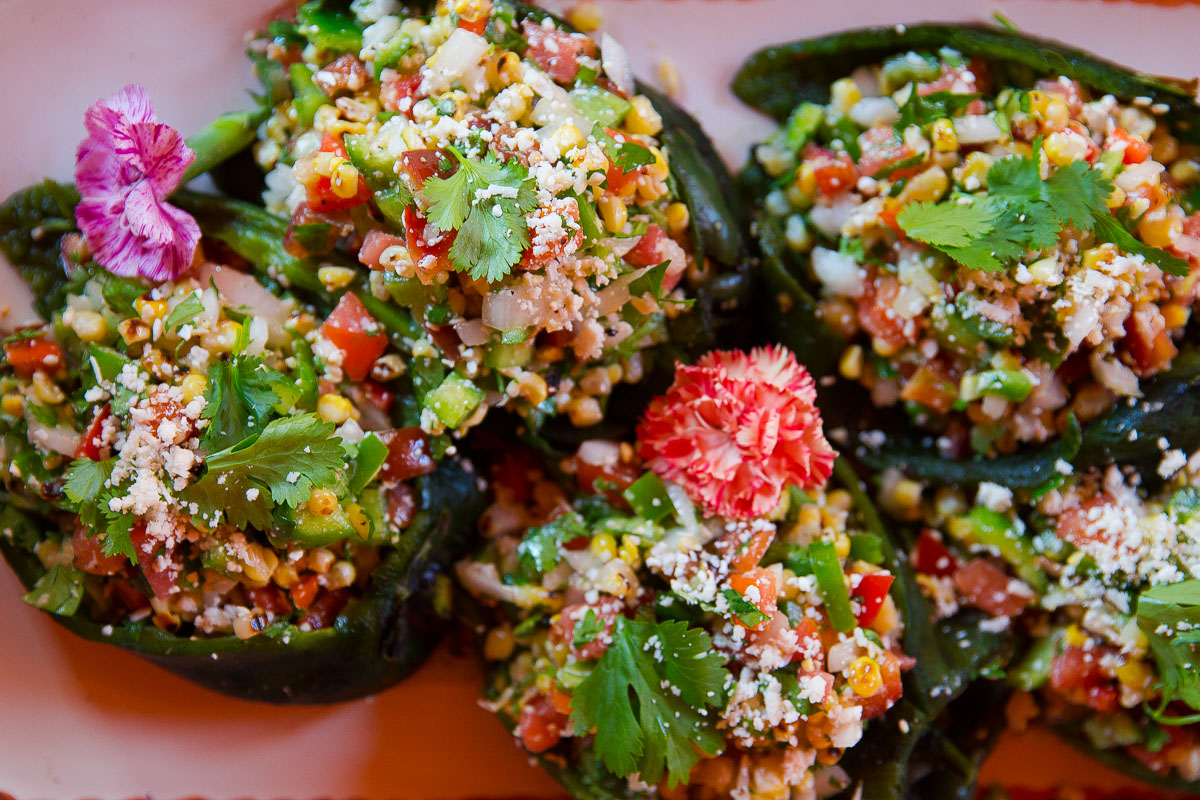 On-Site Culinary Center + Organic Farm
Our last evening, the ranch treated us to a complimentary weekly on-site cooking class with visiting chef Barbara Fool Fenzl back at the ranch's cooking school La Cocina que Canta.
We picked fresh vegetables (I picked a few leeks!) from the farm and went back to the stunning kitchen, where we prepared  various dishes, ranging from watermelon gazpacho, lentil salad, grilled nopales (cactus), homemade herb pasta with shrimp, and roasted poblanos stuffed with elote salad.
It was fun change of pace for me and I'm pretty sure Connor enjoyed having someone else in charge of the kitchen for a change.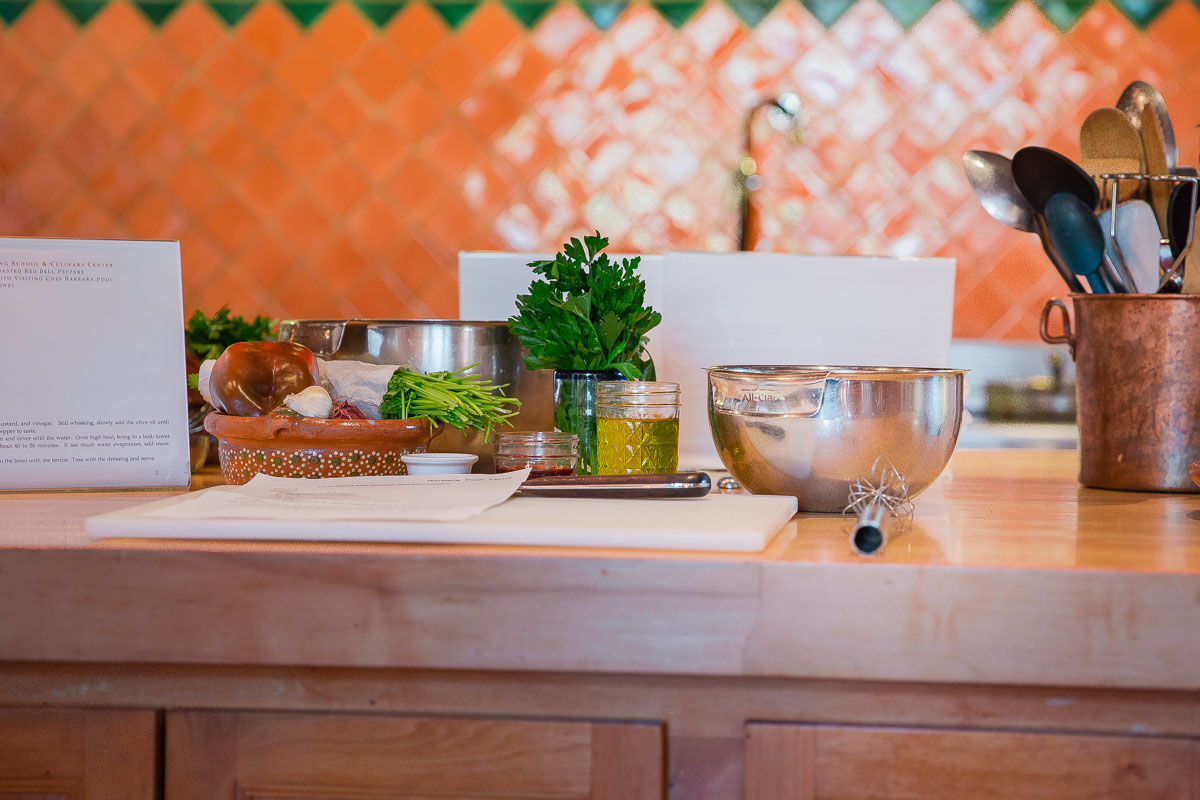 5 Easy-to-Implement Wellness Tips + Takeaways
We could not have loved or enjoyed our time at Rancho La Puerta more. The staff and fellow guests treated us like family, and we left with the tools and desire to make small, lasting changes in our daily routines to improve our health and overall wellness.
It was a phenomenal experience and I highly recommend looking into a week long stay (or even just a few days long visit!) at the ranch or, at the very least, considering wellness travel for your next vacation.
Here are a few wellness tips and ways that we've brought the ranch home with us:
Disconnect Every Day – by this, I literally mean unplug or turn off your devices for a portion of the day. Physically place your cell phone in a separate part of your home. Buy an old-fashioned alarm clock [affiliate link] and remove your phone from your bedroom entirely. You'll be more likely to read a book, sleep better, and engage in meaningful conversation. It is amazing how something so small can make such a huge difference.
Create a Morning Routine – it can be as little as five minutes or as long as you can manage. So many of us start our mornings with a quick glance at our phones. We see notifications, emails, and to-do lists. That's a very stressful and unsettling way to start any day. The world can wait. Set intentions, read a book with your morning coffee, or meditate. I highly recommend Headspace or Insight Timer. Mindfulness has been shown time and time again to have a huge impact on overall health and wellness. Best of all, it is free and accessible to everyone.
Food as Medicine – if there was one takeaway from our time at the ranch, it is the importance of treating food as medicine. I've always been a huge believer in this, but it can be easy to lose sight of on a day-to-day basis, making it easy to fall into bad habits. If you're experiencing low energy levels, digestive issues, or other health issues, it is incredibly important to take a hard look at your diet. Our food choices have a tremendous impact on our mood and overall mental health.
Stay Curious + Try New Things – I'm the first person to admit that I love a good comfort zone. Ha! However, I loved (and made a mental note of how much I loved) trying new activities at the ranch. Whether it was participating in a watercolor class or trying a pilates reformer machine for the first time, it was incredibly fun to try new things. Take an art class or take up a new hobby. Stay curious. You don't have to be an expert or have grand plans for something to provide value in your life.
Age Is Just A Number – Rancho La Puerta's founder, Deborah, made a point of saying that one of the ways that she's kept healthy and fit over the years is by maintaining and seeking friendships with people 20 years younger than her. Even at 95 years old, she rarely ever thinks about her age. Instead, she focuses on how she feels. Best of all, she has never let her age stop her from trying to achieve or try anything. She continues to make an effort to learn or try new things. It's an incredible way to approach life!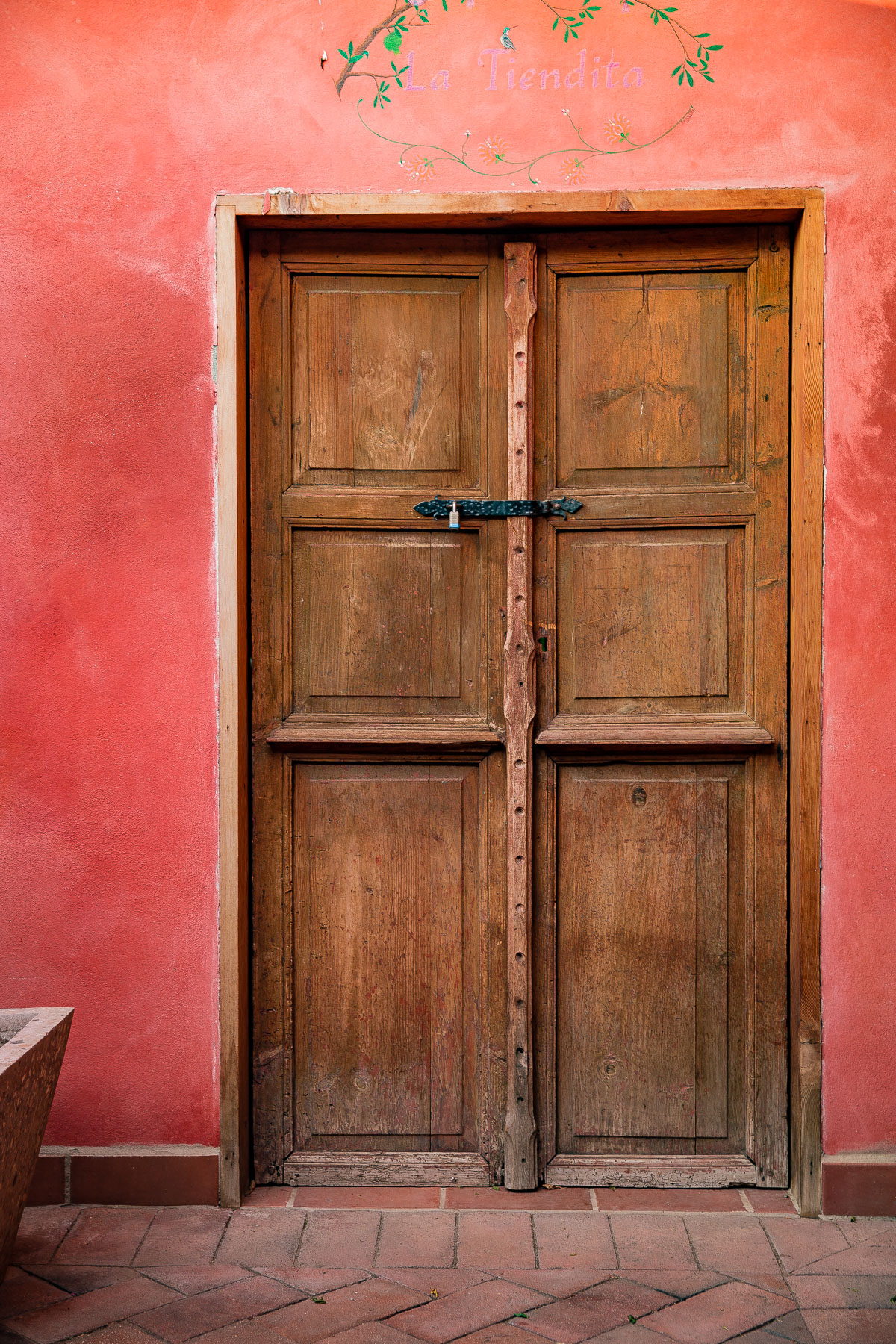 Disclaimer: Rancho La Puerta provided us with a complimentary all-inclusive stay; I did not receive any other compensation for this post, nor was I obligated to write about our experience at the ranch.
All opinions and text written here are my own. Thanks for your support!
This post contains affiliate links, which means that I make a small commission off items you purchase at no additional cost to you. Please read my
privacy policy
for more information.