Roasted Carrots with Green Tahini Sauce and Pomegranate
Beautifully festive roasted carrots with green tahini sauce and pomegranate arils. This vegan and gluten-free dish makes a great fall or winter side dish!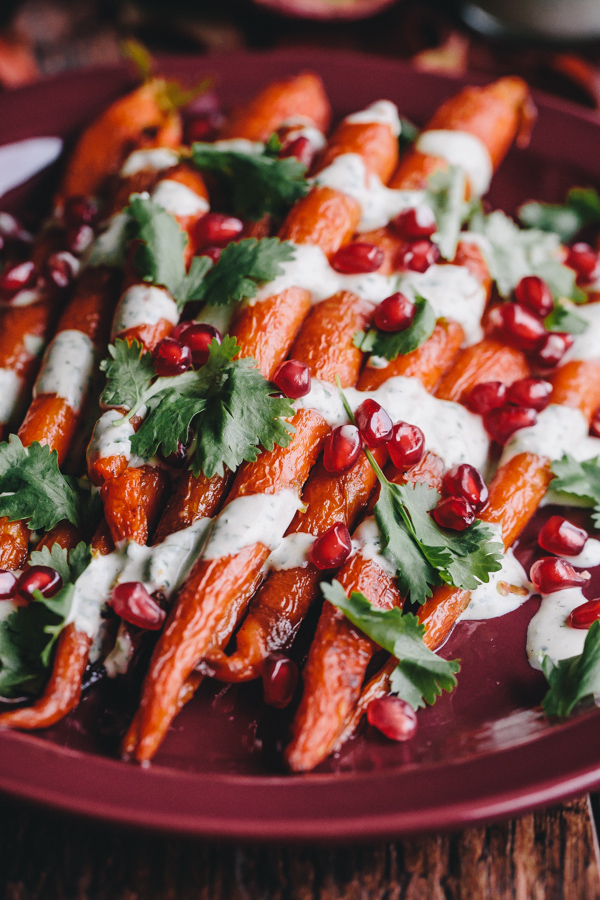 The entire country is in full blown Halloween candy mode and here I am, sharing a platter of roasted carrots! I'm probably the only person in the universe posting a vegetable recipe on Halloween, but I figure you guys could use a change of scenery from the norm.
Plus, carrots are orange. So, they sort of work. (That was a total stretch, I know.)
Let me first start off by saying that I know that it looks like a lot of things are happening in this dish. The roasted carrots, the green-tahini sauce, pomegranate arils, and fresh cilantro leaves. Don't be scared off just yet!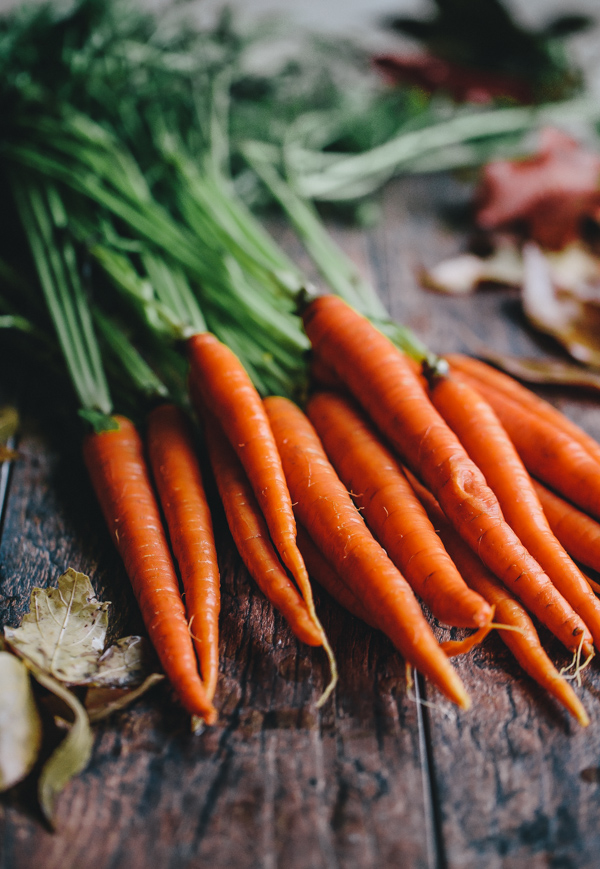 This vegetable dish was inspired by a recent tahini recipe series in the Wall Street Journal. If you've never used tahini before or have never heard of it, tahini is a paste made from ground sesame seeds. It has become synonymous with hummus, since it is one of the main ingredients, but you can use it in so many other ways!
You can add it to cookies and chocolate! Add it to salad dressing! You name it, and you can probably add tahini to it.
I used a store-bought tahini brand found at my local middle eastern grocery store, but you can even make your own at home (I have to admit, I don't think it is worth the hassle at all).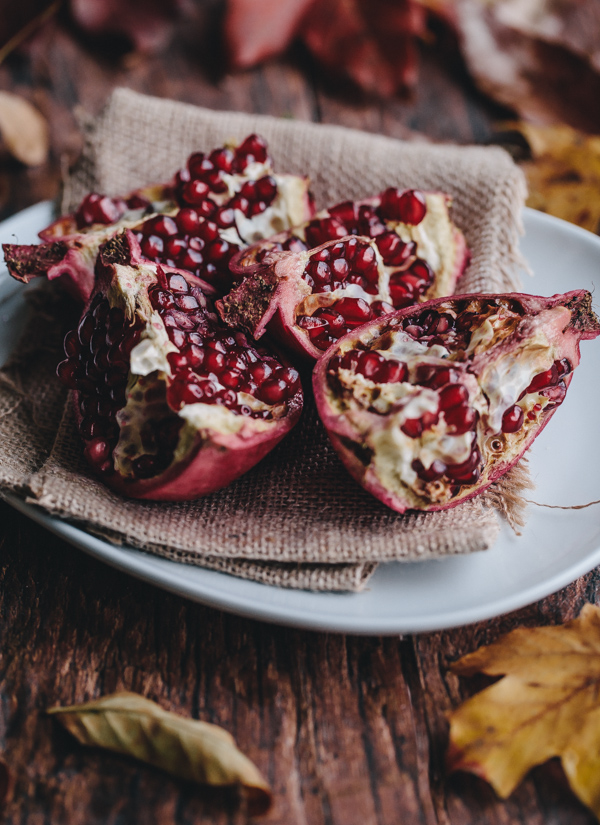 The inspiration for this roasted carrot dish came from this oven-roasted sea bass recipe. Hear me out.
The oven-roasted sea bass was topped with a green-tahini sauce and beautiful, bright red pomegranate arils. Initially, I was just struck with the simplicity and beauty of the dish.
In the recipe head note, the author suggests pairing the green-tahini sauce with roasted vegetables, and voila! Inspiration struck.
I decided that roasted carrots were the perfect vehicle of choice, because not only are they a great fall vegetable, but you can find them anywhere and the contrast in color with the pomegranates and sauce would be wonderful!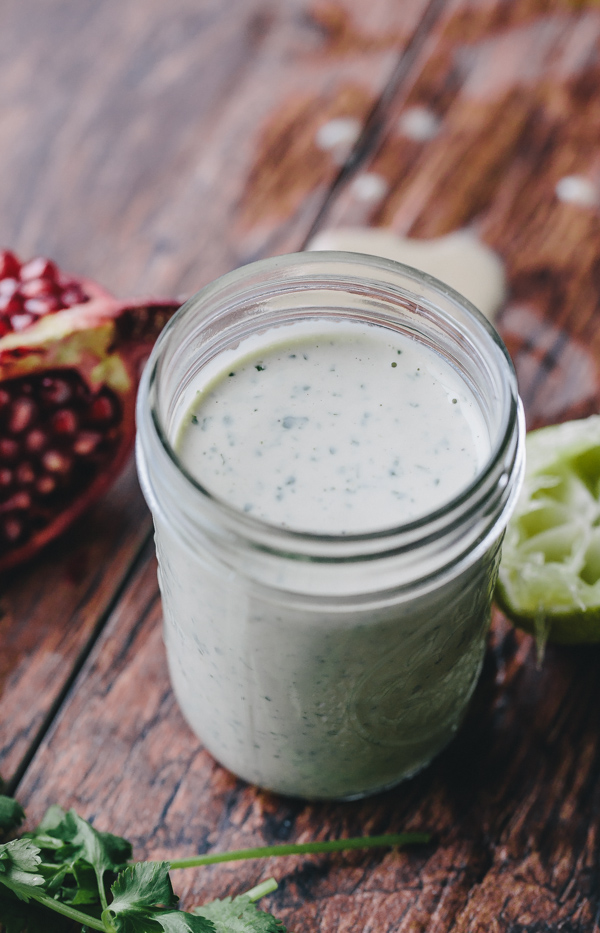 Since I had a huge bunch of cilantro in my fridge at the time, I decided to take the green-tahini sauce in a slightly different direction.
I substituted parsley with fresh cilantro (I prefer the flavor, but if you are a cilantro hater, feel free to use parsley!) and to fit this new direction, I chose to use fresh lime juice instead of lemon juice.
The tahini sauce is thin (it will thicken as it sits) and perfect for drizzling! As much as I hate to describe it this way, it sort of tastes like liquid hummus? This recipe makes about one cup of green-tahini sauce, which is more than you will need for the roasted carrot recipe itself, but that is a very good thing.
I was eating this stuff straight out of the jar with a spoon. It would make the perfect dip for practically any raw vegetable, and it would also be delicious as a salad dressing.
The tahini sauce complements the roasted carrots so well, and the pomegranate arils add little bursts of sweetness and acid to the dish! I hope you like it!
As a side note, this dish also happens to be vegan and gluten-free!