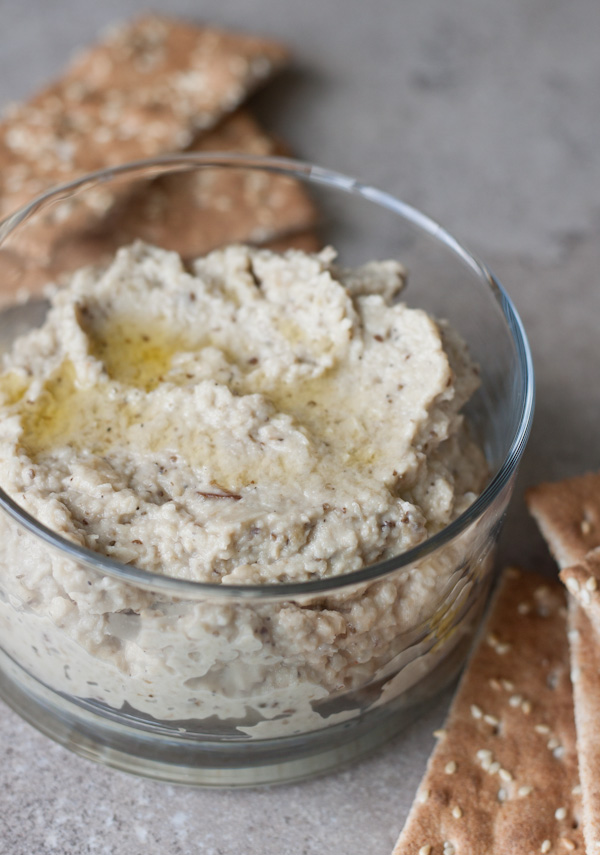 Ummm…hi!  The past two weeks have been a bit of a blur.  I ended up going away on a weekend trip to Deep Creek Lake in Northern Maryland and spontaneously deciding to move around all of our apartment furniture (like eight times).  Combine that with a busy work week, poor planning, and very little grocery shopping and yeah, that sort of explains my absence in a nutshell.
But I am back with a new, incredibly simple recipe!  It sort of sums up my entire attitude towards food in the summer–simple, uncomplicated dishes that are flavorful, fresh, and highlight produce at its best.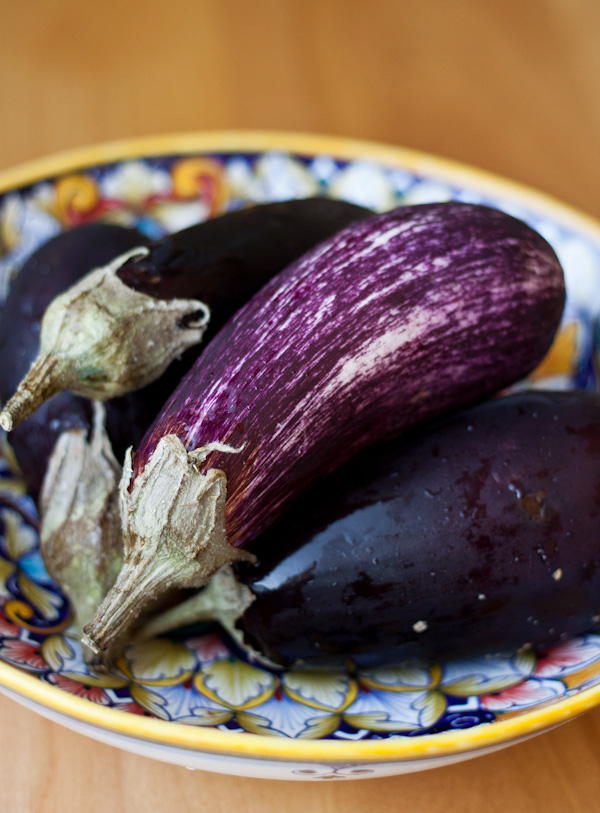 Have I told you guys how much I love eggplant?  It is probably one of my favorite foods.
My favorite varieties are baby Italian, graffiti, and Japanese eggplant, which are considerably sweeter and carry significantly less seeds than standard eggplants, which can occasionally be bitter and more bland.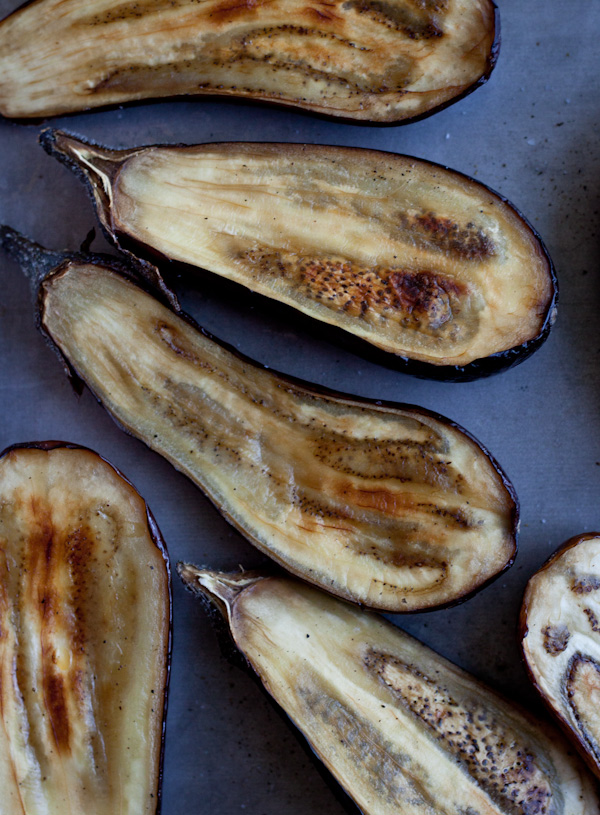 It took a lot for me not to just dig into the roasted eggplant halves and call it a day–but I had an ounce of self control left in me.
Instead I turned it into a dip, which I promptly dug into with a spoon.  The crackers were just sort of getting in the way, what can I say?
Enjoy!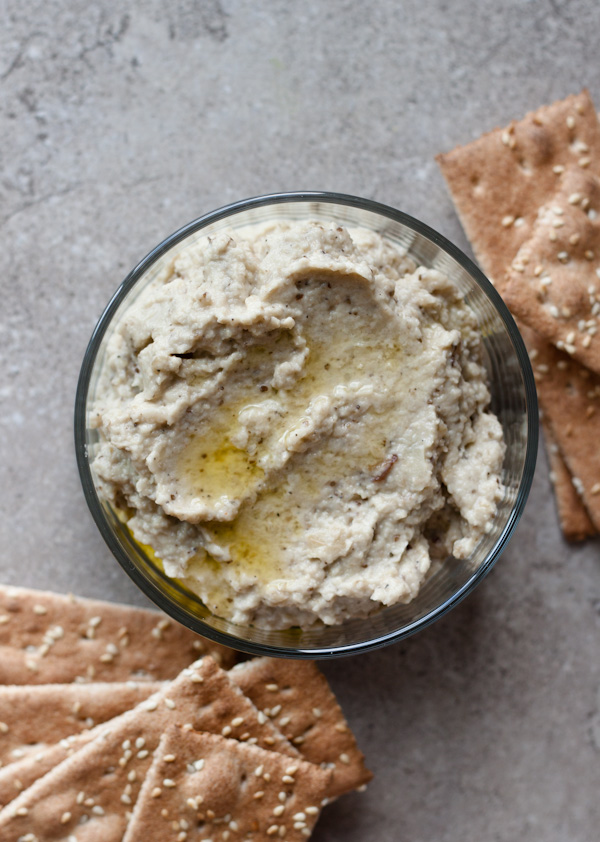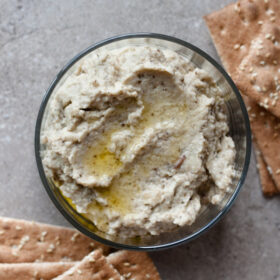 Roasted Eggplant Dip
Ingredients:
4 Italian baby eggplant (approximately 1.25 lbs)
1.5 tablespoons extra virgin olive oil
half a clove of garlic
2 tablespoons tahini paste
2 tablespoons freshly squeeze lemon juice
salt
pepper
pinch of ground cayenne (optional)
Directions:
Preheat oven to 425 degrees Fahrenheit. Slice eggplant in half lengthwise and brush lightly with olive oil. Season with salt and pepper.
Roast the eggplant for ~30 minutes or until golden brown. Allow eggplant to cool on rack for 15-20 minutes. Remove and scoop out all the meat from the eggplant and set aside in a food processor bowl with the half clove of garlic. Throw out the skins.
Puree until relatively smooth in the food processor. Add tahini, lemon juice, salt and pepper, and cayenne (if using) and pulse several times until consistent.
Remove from bowl and place in covered container. Refrigerate for at least an hour to allow the flavors to develop. Serve with chips or crackers.
All images and text ©
.